BRB, Nutella Is Now Hiring Taste Testers at Its Factory in Italy
Nutella is looking for taste testers to work at the factory in Italy — how to apply!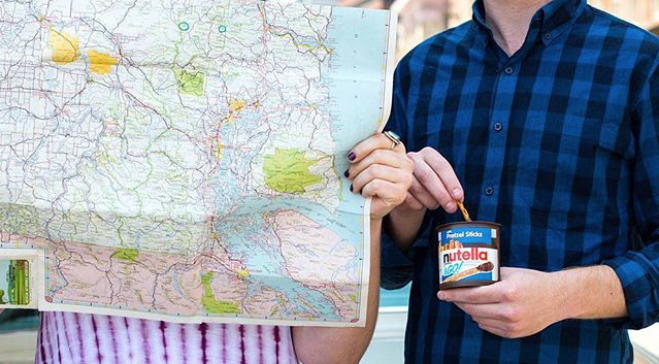 There's no such thing as a perfect jo— or is there? Nutella is now looking for taste testers to come to their factory in Northern Italy and get paid to eat the addicting chocolate hazelnut spread.
Article continues below advertisement
The Ferrero Company is looking for 60 taste testers to be exact, and the part-time position will require four hours of Nutella eating weekly, which can be spread out over the course of two days (pun intended). A competitive salary is also included for the gig and the best part: no experience necessary. The only requirements are that candidates not have allergies and are familiar with using a computer.
Here is the complete job listing, which was originally posted on Openjobmetis:
We are looking for people who would like to learn how to taste cocoa, hazelnut grains, and other semi-finished sweet products.
A paid training course (beginning in September and lasting three months) will aim to educate the sense of smell and taste and improve the ability to express in words what will be perceived with the tasting of semi-finished products.
At the end of the course, candidates deemed suitable will be hired with a long-term supply contract with a part-time commitment of two days per week of two hours.
Article continues below advertisement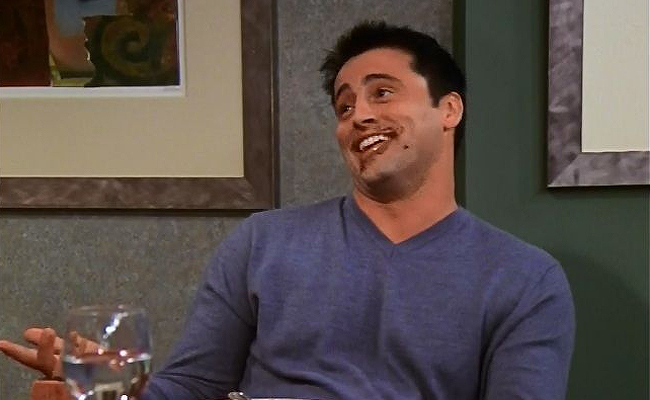 So, where can you sign up? If you're willing to relocate to their headquarters in Alba, Piedmont to work in the adult version of Willy Wonka's chocolate factory, the chosen ones will start on September 30. Candidates will first undergo a three-month course to hone their senses of taste and smell, according to La Reppublica. After that, the top 40 will make up two tasting panels of judges.
Article continues below advertisement
So, in a nutshell, Nutella needs candidates who aren't highly educated in nutrition or taste to spend two days a week tasting their products — and get paid for it. We can bet there will be no shortage of aspiring employees (because who doesn't love Nutella). Employers need only to look on Twitter for a handful of qualified and willing participants.

Article continues below advertisement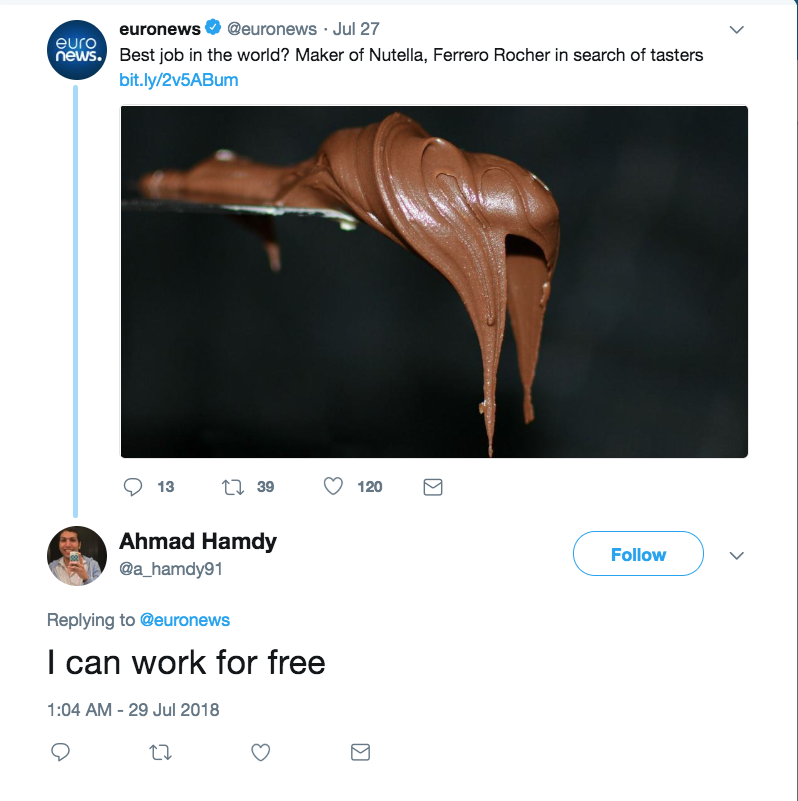 Article continues below advertisement
This isn't the only dream job that has popped up recently that validates our love of junk food. Remember when a discount retailer in the UK was hiring for a "Chicken Nugget Connoisseur," to taste test their range of frozen food products? Or when Doritos was looking for an in-house taste tester and "superfan" abroad to eat and pitch ideas for new creations?
"We know our fans are like no other and are bold enough to prove their loyalty to the temple of tortilla," the company wrote at the time. "We want to reward this dedication which is why we're offering up one year's bragging rights to the most devoted Doritos Superfan in the UK. This prestigious honor offers a once in a lifetime opportunity to be at the forefront of the crunch revolution."
Article continues below advertisement
However, there were some requirements for the job including but limited to, a minimum 2 years Doritos-eating experience and the ability to eat well under pressure.
More from Distractify: 
People In France Are Rioting Over Discount Nutella