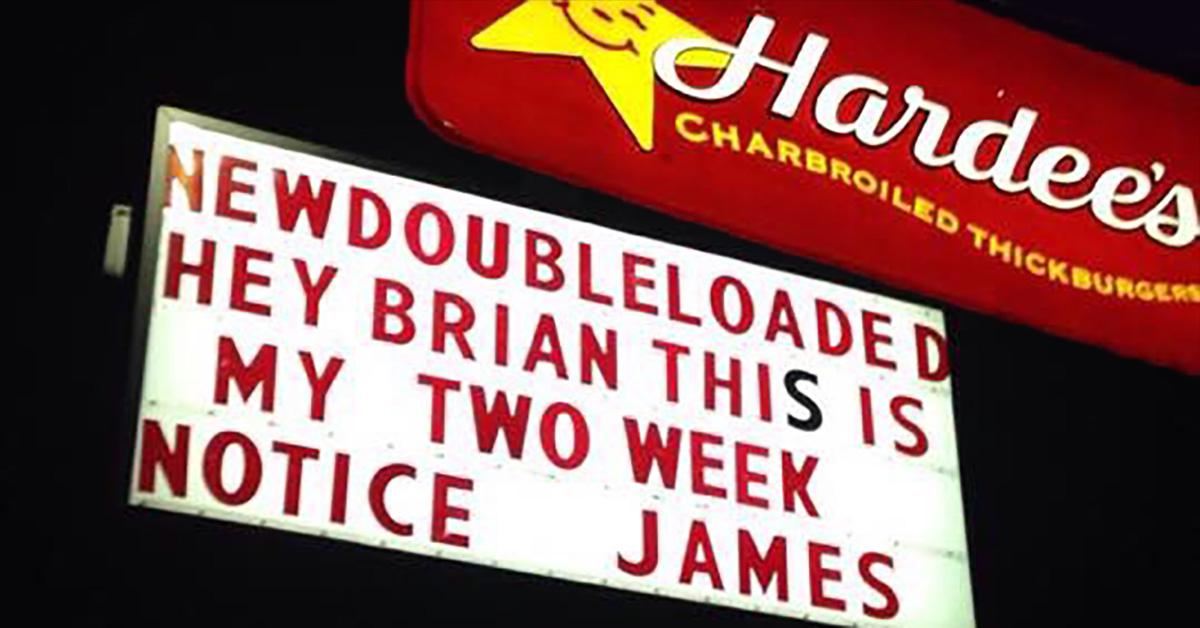 43 People Who Quit Their Terrible Jobs In The Best Ways Possible
By Mark Pygas

Updated
If you've had a terrible job, or you're just not a fan of what you're doing right now, you've probably fantasized about telling your boss what's what and just walking out the door. Unfortunately, we all have bills to pay, so for the majority of us, that will most likely remain a daydream. But some people have been lucky enough to quit in pretty spectacular style...
1. What better way to start a bakery business than with a resignation cake? 
Today is my 31st birthday, and having recently become a father I now release how precious life is and how important it is to spend my time doing something that makes me, and other people, happy.
For that reason I hereby give notice of my resignation, in order that I may devote my time and energy to my family, and to my cake business which has grown steadily over the past few years.
I wish the organization and my colleagues the best for the future and I remind you that, if you enjoy this cake, you can order more at www.mrcake.com.uk.
10. Going to need even more help now...
14. A rather public resignation. 
20. What did IKEA do to you?
36. You can clean the rest yourself. 
40. The glove is a nice touch.