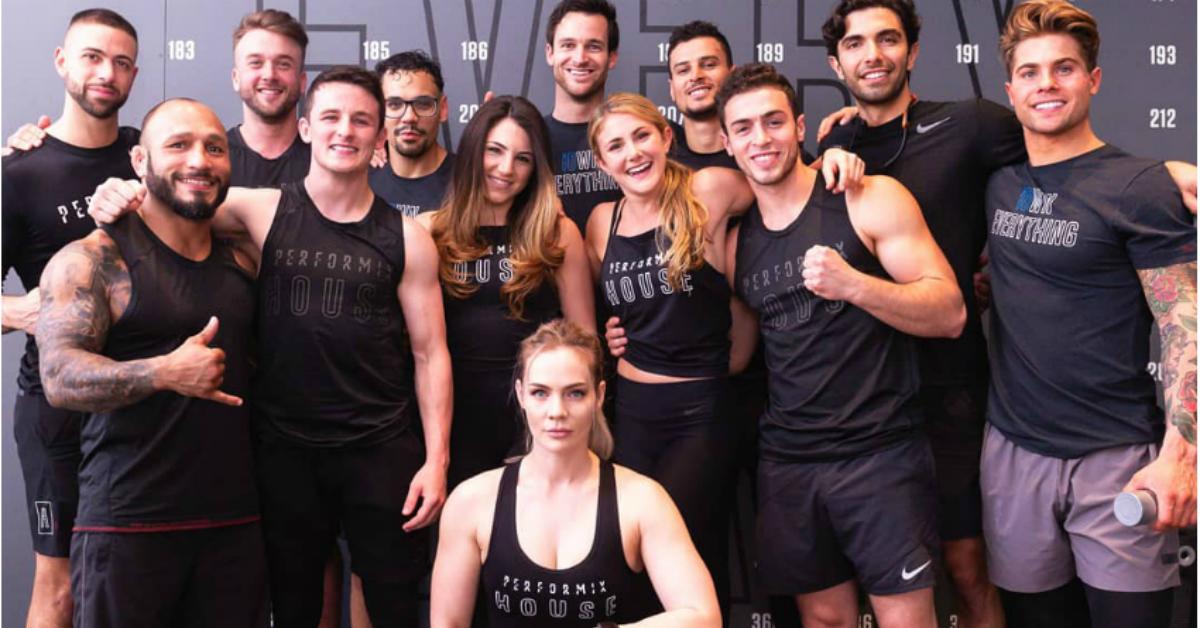 This Gym Costs $900 a Month and Won't Accept You If Your Instagram Account Sucks
If you thought an Equinox premium membership was expensive, well, hold on to your butts. A new gym in town, Performix House, is offering one of the most expensive monthly premiums ever associated with a health club, but that's not all.
Article continues below advertisement
Members are also expected to go through a serious application process that would make med school hopefuls nervous — a lot goes into proving you are worthy of nabbing one of their three pricey monthly plans.
So what does it take to become a member of Performix? Well, it all starts with a question that the gym's founder, Matt Hesse, uses as the workout space's guiding philosophy: "How do you own everything?"
Article continues below advertisement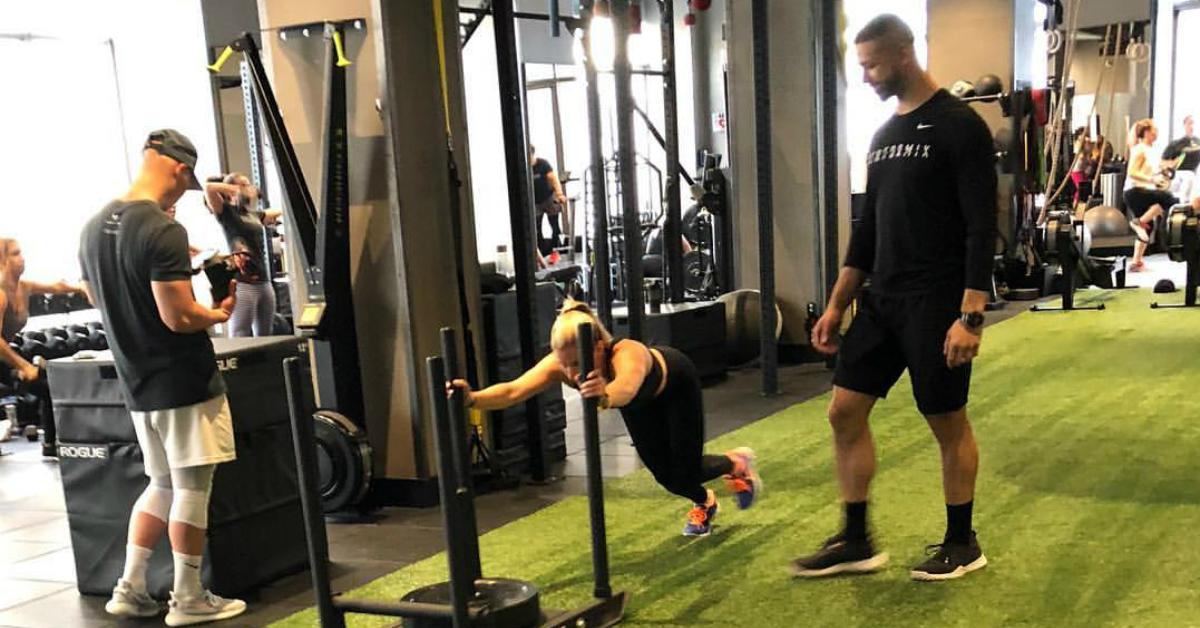 In an interview with New York Post, Hesse explained the guiding credo behind Performix:
"Owning everything means 'I'm gonna go to the gym today and dominate my workout.' But it's also an elevated way of saying you're taking responsibility for yourself and the achievements you want in life."
Article continues below advertisement
"Owning" everything on a personal accountability level also translates to being able to own everything on a monetary one: The top membership plan at Performix is $900 a month, which gives you carte-blanche access to all of the gym's amenities, including a cryotherapy chamber.
Article continues below advertisement
The 8,000-square-foot facility sounds like it has locker rooms about the size of smaller gym clubs, and they're packed with tons of goodies like big screen TVs for streaming Netflix, along with saunas and massage parlors. The place is also packed with supplements, like a slushie machine that pours out a house pre-workout blend, along with a post-training recovery drink. No need to ever bring shaker cups or powders with you to the gym anymore.
For body fat and progress-measuring, the gym also offers more than just your regular scale. Performix packs a sophisticated 3-D imaging screen that'll target your body fat areas. Not all of these services and perks are offered for the $250 and $400-a-month members, though — they'll have to pay extra when they want to use them.
Article continues below advertisement
For the money, you also have access to insanely qualified personal trainers who, you can imagine, are getting paid a pretty penny to work out with the folks. Instructors from SoulCycle, for example, are exclusively offering classes at Performix now, and MMA fighter, Mike Medrano, handles personalized combat sports training with clients as well.
Article continues below advertisement
But perhaps the biggest draw for fitness-obsessed folks who track all of their workouts on Instagram is the gym's studio space. No, I don't mean a regular hardwood floor room surrounded by mirrors, I literally mean a production studio with lights and four different cameras. People who make a living off of recording their workouts and promoting a healthy lifestyle online would enjoy a membership to Performix for this feature alone, as they don't have to lug around camera equipment or set up "the perfect shot" — it's all ready and waiting for them.
Article continues below advertisement
As you can imagine, a lot of recognizable fitness influencers who are Instagram-famous, along with celebrities, are members of Performix house, which probably also explains why they're so dead-set on capping the number of simultaneous members of the gym at 500. They don't want star-struck fans harassing folks who are serious about exercise. The place prides itself on being the exact opposite of Planet Fitness: It doesn't want you working out there unless you're serious about getting into shape, and they will vet you to make sure of that.
Hesse, who founded Corr-Jensen and is a member of the Vitamin Shoppe's Wellness Council, says that part of the application involves browsing through a member's Instagram feed to make sure they're as devoted to fitness as possible. The point is to get gym members who are as serious about getting shape as everyone else is. Additionally, applicants must undergo a phone interview with whoever is overseeing their potential account, followed by an in-person consultation with a personal trainer.
Article continues below advertisement
According to the Post, of the first round of 1,000 people who applied to Performix, only 240 were accepted. But folks who were turned down needn't worry — the gym will allow them to participate in certain classes for $25 or $40 a pop — but they will need to enter through the "backdoor" entrance off Fifth Avenue.
Article continues below advertisement
As one would imagine, there was a huge social backlash to Performix's gym opening and the subsequent coverage of the fitness center's exorbitant price tag, along with the "snobbery" that was associated with it. Apparently, there are a ton of people out there who wouldn't want to pay a monthly mortgage to go to a gym! But let me tell you something, folks: If you've ever tried to merely exist in NYC, this really shouldn't come as much of a surprise.
Article continues below advertisement
Another big topic of contention was that the gym's stringent rules towards membership was "discriminatory" to a degree. What if you're one of those old school types who doesn't have an Instagram account, how will you apply to the gym and show that you're worthy of working out in Performix's hallowed halls? As a business, they could do whatever they want, but it didn't change the fact that people were still up in arms about their business model.
Article continues below advertisement
Sorry to burst your bubble, Nikki, but obviously this gym isn't for you. I mean, what's so "effed up" about wanting to get in shape? What's so wrong with forcing people who can't afford the monthly membership, or aren't beautiful or ripped enough to join the gym, to use a different entrance from the rest of the members? Some people just don't get exclusivity, I guess.
That hasn't stopped some people from tweeting what it would take to get them to sign up to Performix house, however. And their lists of stipulations are a bit graphic, if not fantastical.
Article continues below advertisement
Article continues below advertisement
Now, I'm not a gym-bro per se, but I still fall victim to dreaming about a glorified, idealized, ripped version of myself and living a clean, healthy, and fabulously fit lifestyle. And I have to admit, being able to afford a gym with tons of amenities, especially a cryotherapy chamber, also seems appealing.
But then again, if you need to drop 900 big ones every month to get in shape, you're probably doing something wrong. Case in point: prisoners. Prisoners are super jacked. I mean, like really jacked. And they don't have access to anything, really. And what about this dude, Samuel Kulbila, in Ghana who made a gym out of spare parts in his backyard and got into impossibly good shape?
Article continues below advertisement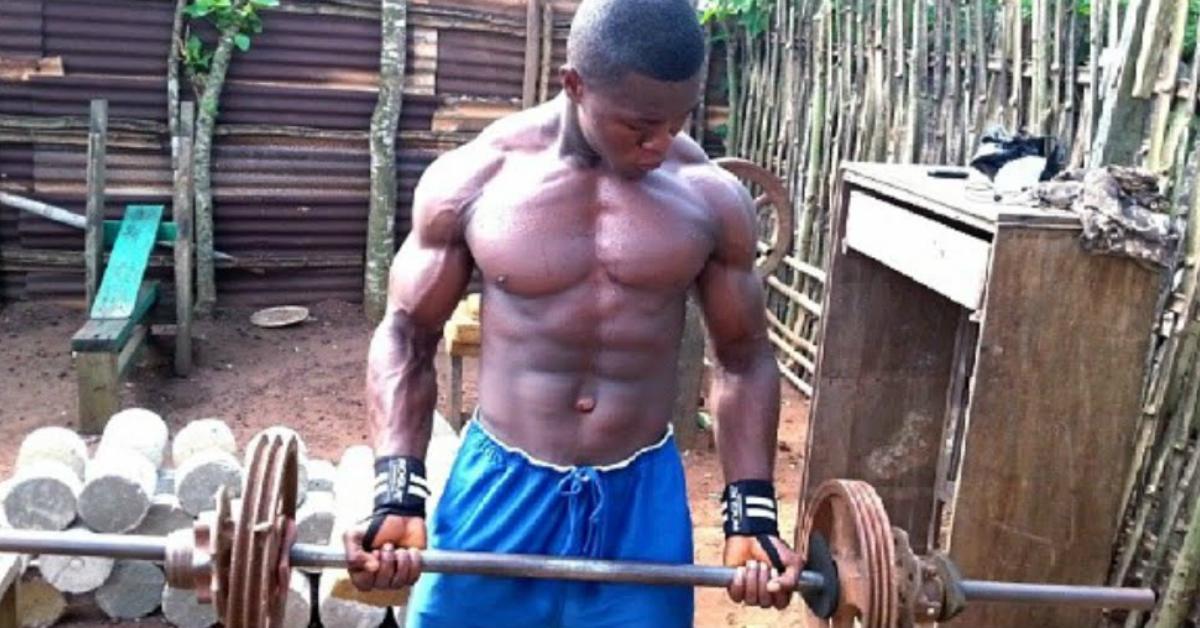 There's a reason why everyone loves the Rocky 4 training montage too: The Italian Stallion's meat-and-potatoes approach to training in a barnyard and getting back to basics strikes a nerve with us, not just because Stallone was impossibly ripped, but because we know deep down inside that the biggest challenge we have to overcome is ourselves. We get in the way of our own success and our own dreams.
Sure, Sly has admitted to using growth hormone and there's no way you're going to get as ripped as him without hitting the sauce, but it takes dedication to get to the gym every single day, and even if you are using 'roids, it's not like you're gonna inject yourself every day and suddenly look like Matthew McConaughey in Magic Mike. And if I'm gonna get jacked, I want it to be in a training facility that looks like it's seen some stuff and stinks, not Ivan Drago's technologically superior robo-dome. But that's probably why I've got rolls on my stomach while my kids tap dance on my belly fat.