This Viral Twitter Thread About Actress Kathryn Joosten Is the Inspiration We All Need
The inspiring actress Kathryn Joosten, aka Karen McCluskey, proves that it's never too late to follow your dreams.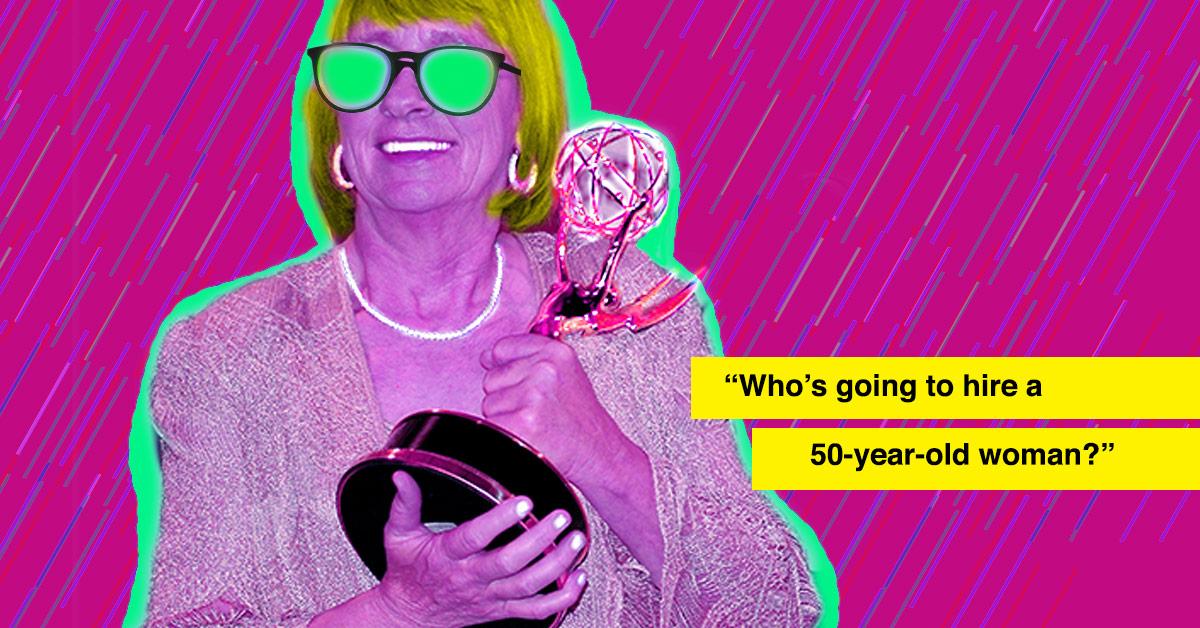 As a jaded millennial, I often feel like I've seen it all, done it all, and am too late in the game to pursue anything new. Sure, I daydream about my life as a Hollywood actress or about getting the PhD I've always wanted, but for the most part I think I'll probably just keep doing what I think I do quite decently — write for the enjoyment and entertainment of others, which I've been doing pretty consistently for the better part of a decade.
Article continues below advertisement
But what if I changed the course of my life by doing that crazy thing you only read about or see in movies: taking a chance. A recent thread by Charlotte Clymer reminded us the importance of following your dream and pursuing your passion, no matter your age.
The tweeter relayed the career trajectory of late actress Kathryn Joosten, best known for her roles as crochety Karen McCluskey of Desperate Housewives and Dolores Landingham of The West Wing. She's a shining example of someone following their dreams regardless of their age or circumstance.
Article continues below advertisement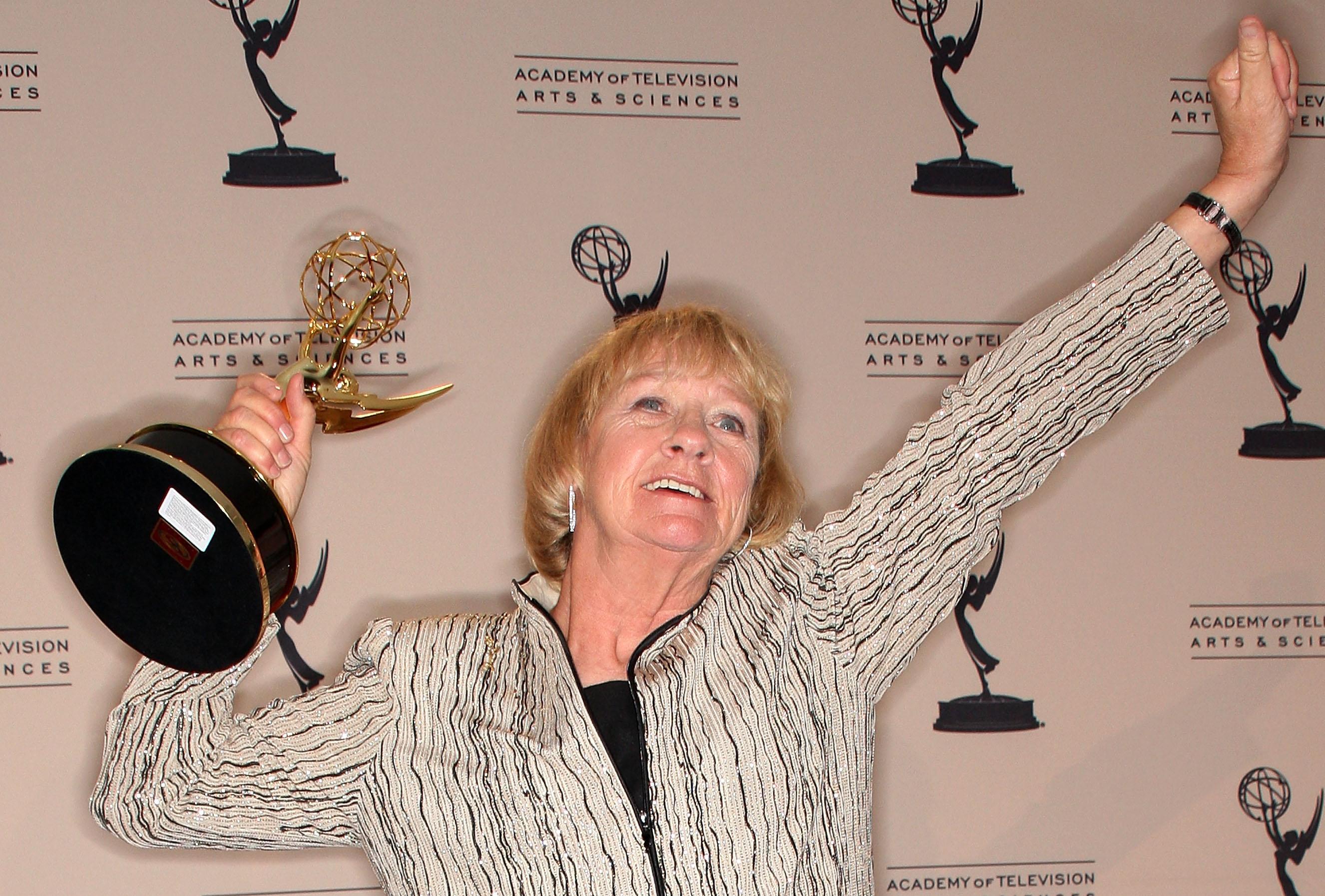 The moving tale of how this Chicago nurse became a two-time Emmy Award winner should inspire us all to fight ageism in a world where youth and beauty are prioritized over experience and wisdom. It begins like this:
Article continues below advertisement
Charlotte notes an important spark to Kathryn's career change was her mother's deathbed regret of not having pursued her own dreams throughout the course of her life.
Article continues below advertisement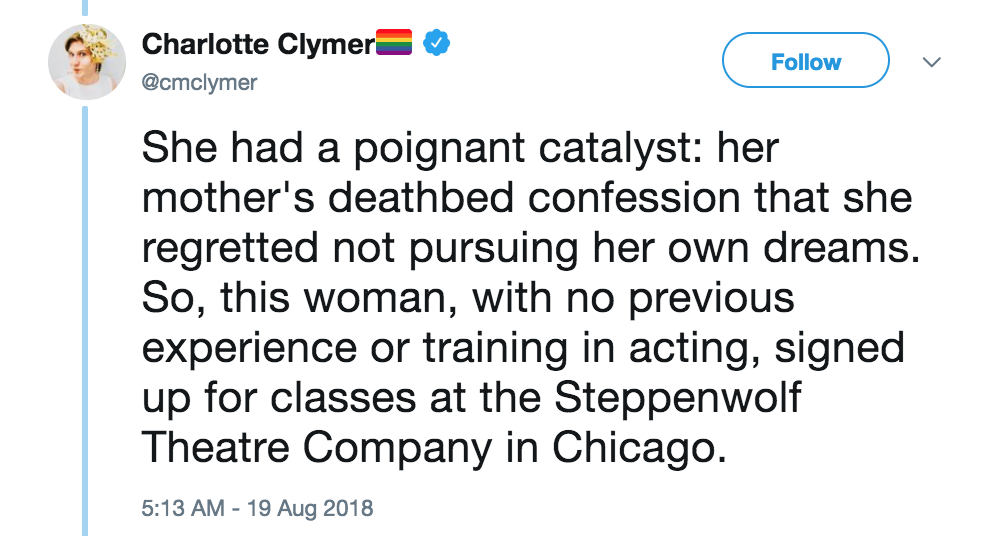 Having harbored dreams of pursuing acting, Kathryn dove head-first into a field known for preying on youth and good looks. She enrolled in classes and decided to try her hand at really manifesting this passion of hers into a new career path.
Article continues below advertisement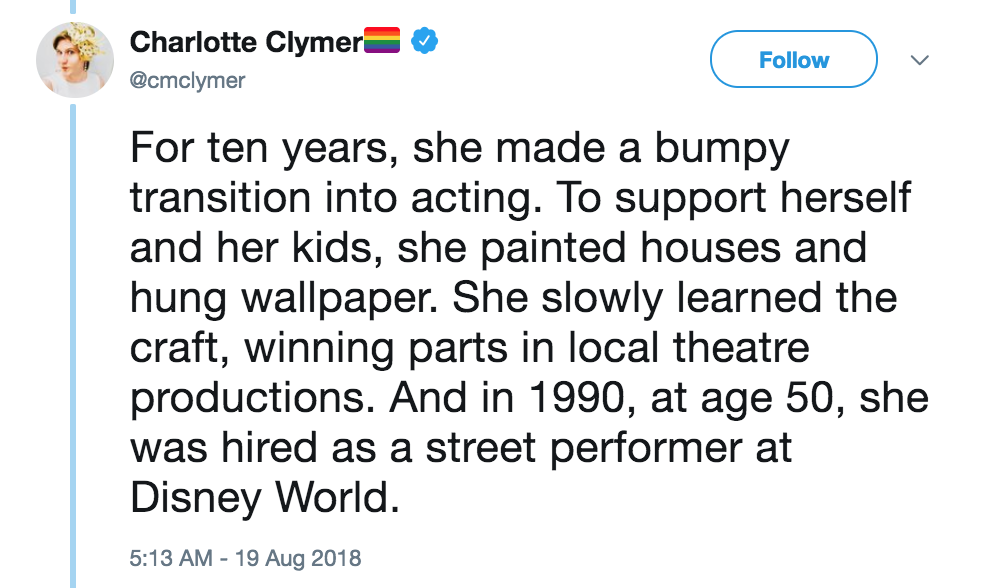 Then, the 50-year-old got a break with Disney, which instilled in her the confidence to take her dream to the next level: Hollywood. Unsurprisingly, her mere efforts were met with snark.
Article continues below advertisement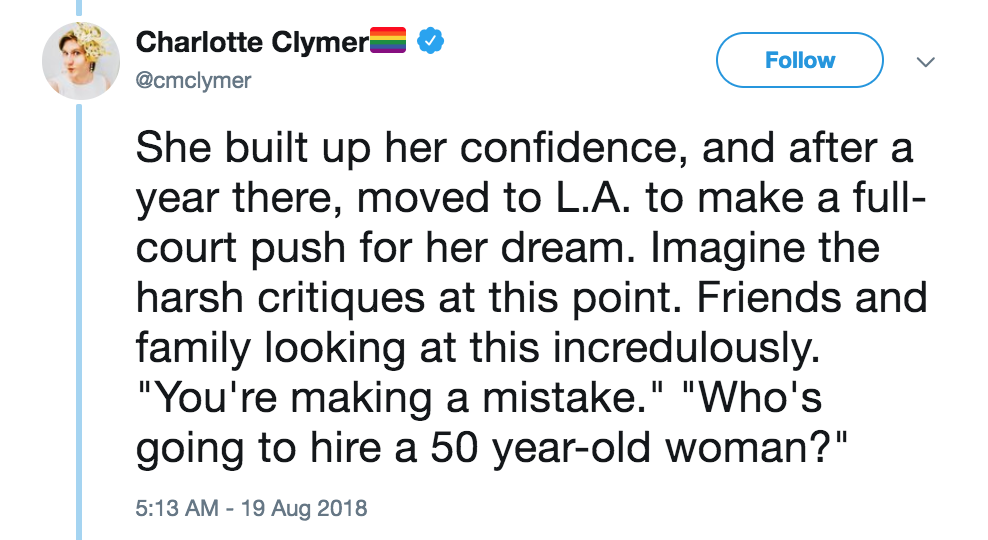 But the commentary didn't stop her. Nor did it stop the myriad observant casting directors from giving her coveted roles in some of the best shows of the '90s. Like E.R. and Seinfeld, to name some of my personal faves.
Article continues below advertisement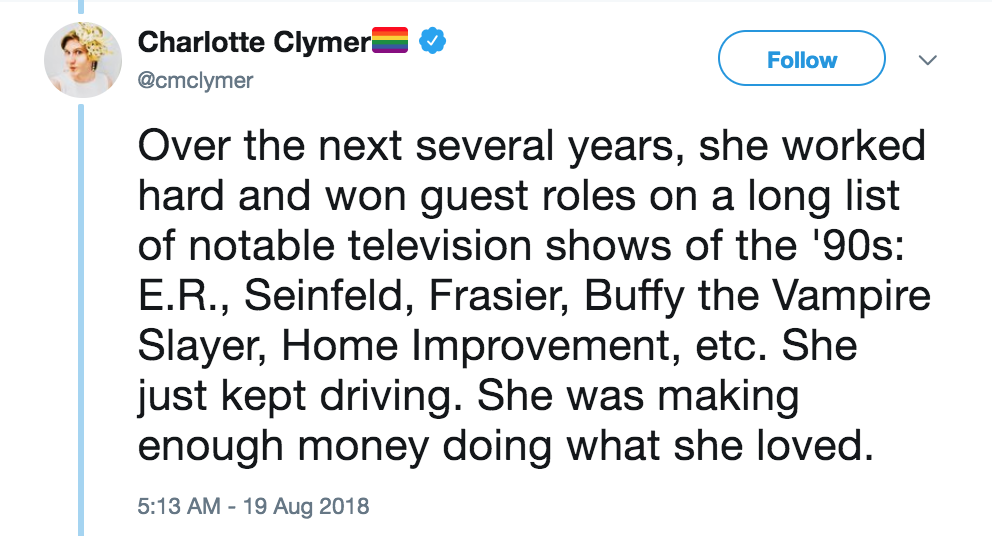 At this point, she was essentially living her (and pretty much everyone's) dream. Supporting herself financially by doing the thing she most loved. What more can a woman ask for?
Article continues below advertisement
But Kathryn was, in fact, just getting started. After her touchstone role as Mrs. Landingham, all of Hollywood took notice of her talent. In spite of her relatively few years of acting experience compared to her peers who came up in the industry, Kathryn's acting abilities earned her two Primetime Emmy Awards. And that's no small feat for someone who lived what many would consider an entire life as a psychiatric nurse.
Article continues below advertisement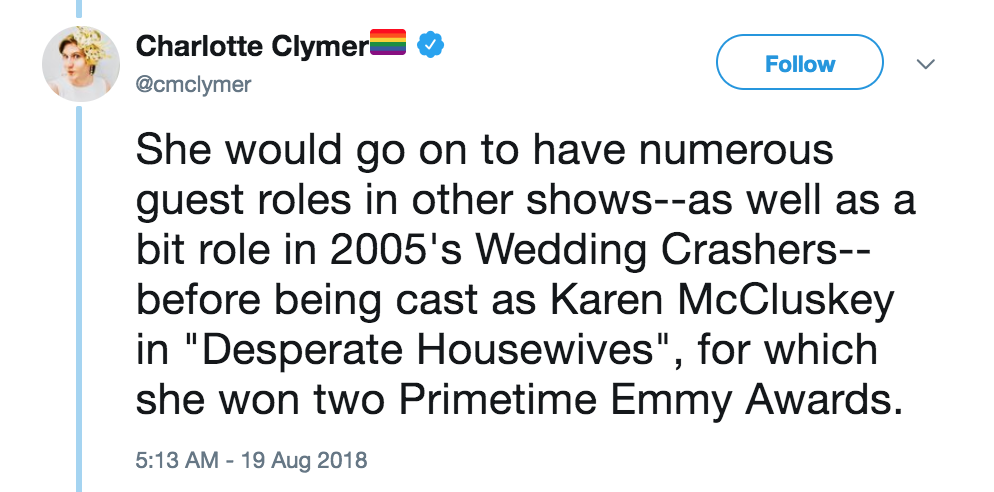 The resilient woman did more than struggle in the face of showbiz, she also battled and survived lung cancer on two separate occasions. When she finally passed in 2012, Kathryn didn't have to face the same regret as her mother.
Article continues below advertisement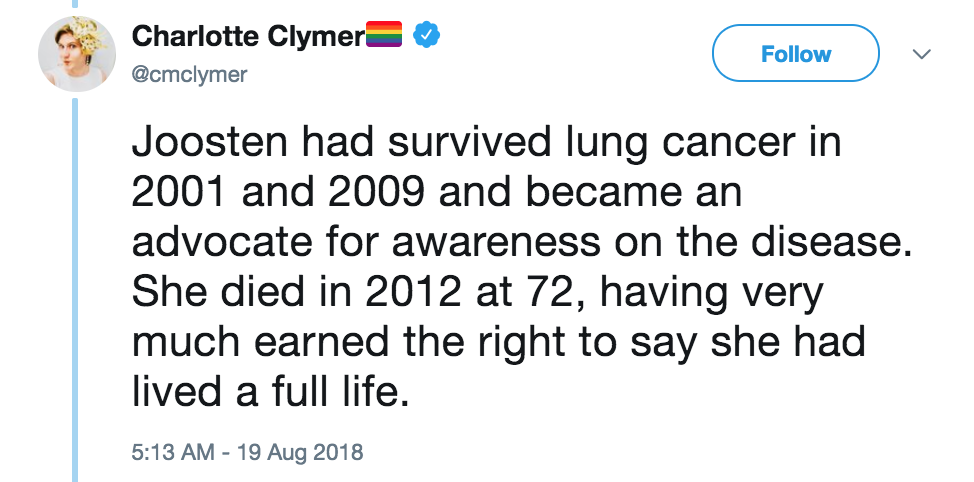 Writer Charlotte goes on to saying that she began this thread to combat the stigmas of ageism. "I hate the way we strip older folks of their humanity by asserting that they can't do something — not on the basis of their ability or competence — but the date on their birth certificate," she writes in a follow-up tweet.
Article continues below advertisement
Who are we to tell someone beyond their fifties what they can't and can't achieve, whether it be medicine, acting, writing, or running for governor?! In a country that prides itself on individualism and personal pursuits of passion, why should age ever even be a factor? "Telling someone they're 'too old' to do something denies their gifts to the world, and how dare any of us do that," Charlotte emphasizes.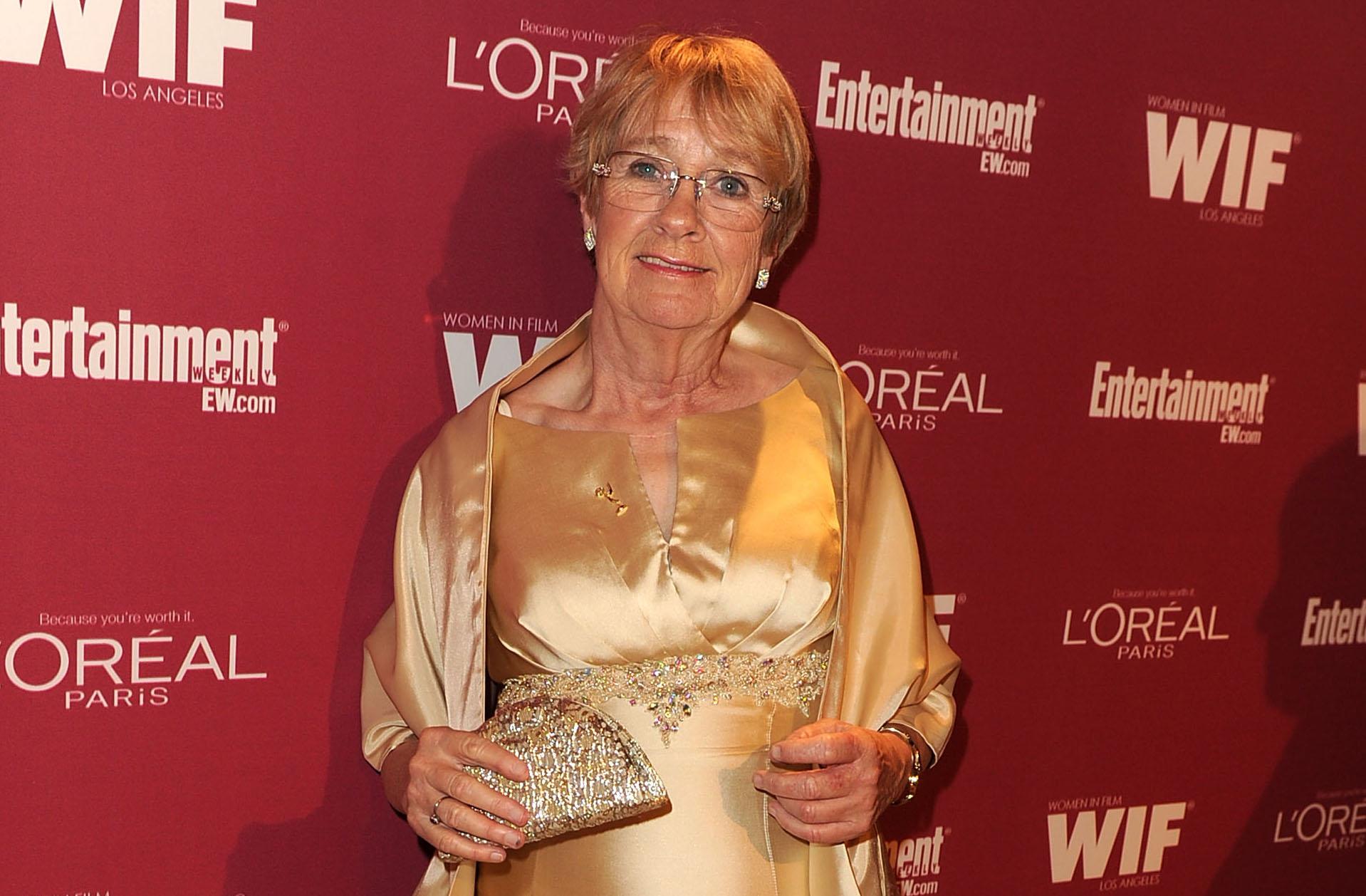 Article continues below advertisement
She goes on to citing some remarkably talented individuals we wouldn't know about, had they not found their success later in life. "Vera Wang didn't start designing clothes until she was 40. Laura Ingalls Wilder didn't publish her first book until she was 65. Told as a young woman that being a doctor wasn't 'appropriate for women,' Genevie Kocourek would go on to graduate medical school at 53," she tweets.
I'll add to Julia Child to that list, who didn't start writing cookbooks until the age of 50, and Donald Fisher, who opened the Gap at 40 without any retail or fashion experience.
Changing careers or professions is difficult, even when you do have the looks, drive and hunger of a 20-year-old on your side. But Kathryn's story, and the mental fortitude it took to face her naysayers, proves that it's never too late to pursue your dreams and begin your life anew.