Woman Who Thinks Mothers Deserve Special Treatment Gets a Special Roast Online
This entitled woman tried to make a case for why moms should be allowed to skip lines, but the internet was not having it.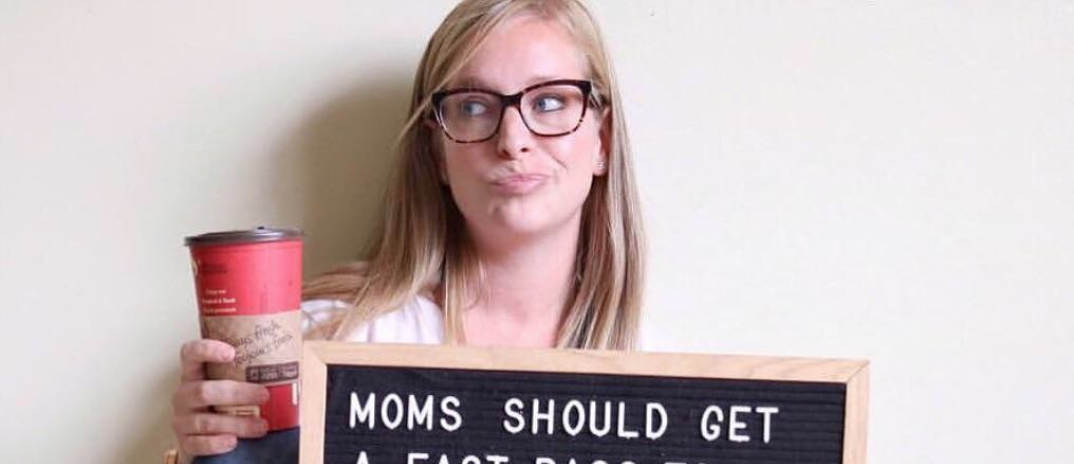 Moms adore talking about being moms. I suppose I kind of get it — if I had spent nine months with a little tyke gestating inside me, then was struggling to shape it into a half-decent human being, I might also find discussing my motherly struggles more pressing than rehashing every celebrity's Emmys outfit, or processing last season's finale of This Is Us.
Article continues below advertisement
But sometimes it's like, we get it. While you've managed to create a small human thanks to the miracle that is life (we know, it is crazy), you're not alone, hon. Others have accomplished this feat too, pretty much since the beginning of time.
So even though we're all exalted for you and the tiny boogers you've brought into the world, moms still deserve to be put in their place from time to time. And one particular mother was — dare we say — begging for this roast that came her way.
This woman photographed herself in jeans and a white t-shirt, holding a coffee cup (this whole ensemble is the unspoken uniform of Basics) and a VERY elaborate sign she went through painstaking lengths to create.
Article continues below advertisement
The felt sign, which the woman managed to pin 113 characters to (presumably quite the task considering her toddlers were likely chewing on the letters, and besides, who can dedicate that kind of time to crafting when there's an infant crawling around who needs to be fed and burped) reads (in all caps):
Article continues below advertisement
MOMS SHOULD GET A FAST PASS TO THE FRONT OF THE LINE AT COFFEE SHOPS. HONEY, YOU'RE 22 & SLEPT 10 HOURS LAST NIGHT? GET TO THE BACK OF THE LINE.
The now-viral photo made the rounds thanks to the meme account @slutwhisperer, which was feeling less than compassionate toward the sign-holding mom. They captioned the photo (again in caps, likely to illustrate all their internal screaming):
Article continues below advertisement
IMAGINE THINKING THAT BECAUSE YOU LET SOME DUDE SPLASH INSIDE YOU THAT MEANS YOU DESERVE PREFERENTIAL TREATMENT??? WHERE IS MY REWARD FOR NOT POLLUTING THIS EARTH WITH A GENETIC DISASTER THAT WILL GROW UP TO NOT BENEFIT THIS PLANET IN ANY WAY. EVERY MOTHER ACTS LIKE SHE'S RAISING THE NEXT GIFT FROM GOD... NAH LADY, YOUR KID IS PROBABLY GONNA GROW UP TO BE A SPOILED TWAT WHO DATE RAPES A SORORITY GIRL BECAUSE HE NEVER GREW UP HEARING THE WORD "NO" JUST LIKE HIS EGOMANIACAL MOTHER.
Hoo boy. On Instagram, the post circulated widely and has accumulated over 42,000 likes and more than two thousand comments — mostly from raging individuals who could not comprehend this woman's shameless entitlement.
Article continues below advertisement
People commented things like "As a single mother of a 22-year-old, I find this post offensive," "I'm a dad. And a sole parents. And I work full-time. If I want coffee first, then I show up first. I don't expect any special treatment because I have a child due to my own actions," and "You chose to have kids. Deal with it. I chose not to and I have to step aside because of your life choices? No they're your kids. Do not make it everyone else's problem. Make your damn coffee at home."
Seriously, though! Four days out of five, I (older than 22 and childless) don't even have the time to wait in line for a cup of joe. It's hard to believe a new mother would choose to spend her time at a Starbucks rather than in her own kitchen brewing her own coffee with her kid in her lap. Not to mention the fact that the money she's using on overpriced coffee could go toward her kid's college fund?
I digress, but the internet was just getting started. Once her photo reached Twitter, people decided they wouldn't let this coffee-loving mom get the last laugh.
People banded together to try and guess exactly what kind of person this mom truly is:
Article continues below advertisement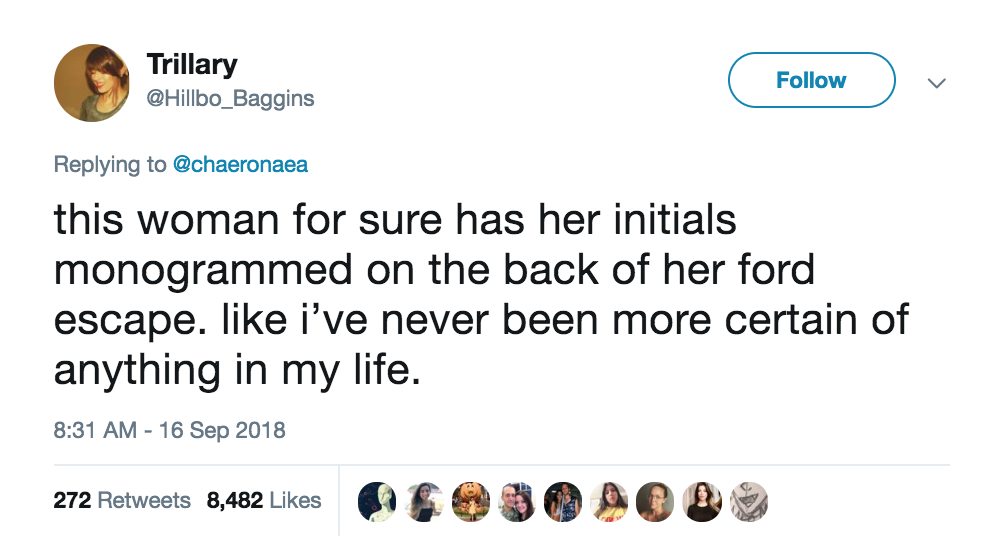 Article continues below advertisement
They even got really specific with their ganders, with one woman tweeting, "This right here is the 'Can I speak to the manager' starter package — now reduced to only $7.99!"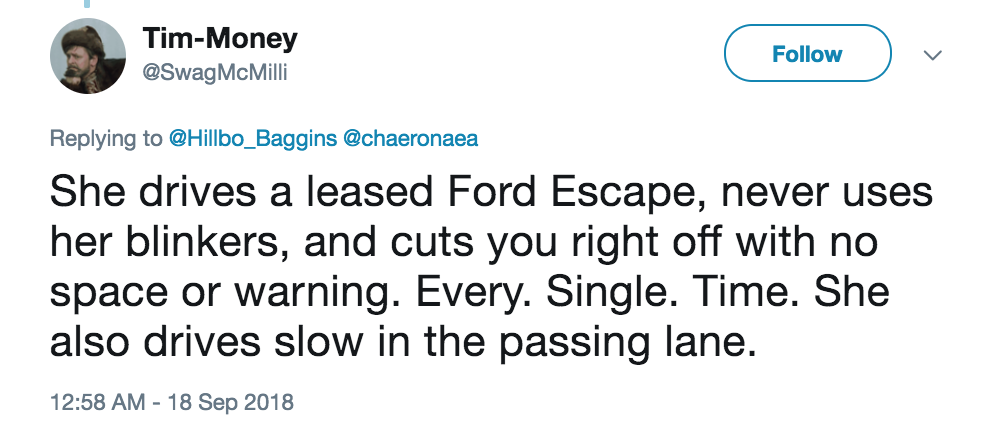 Article continues below advertisement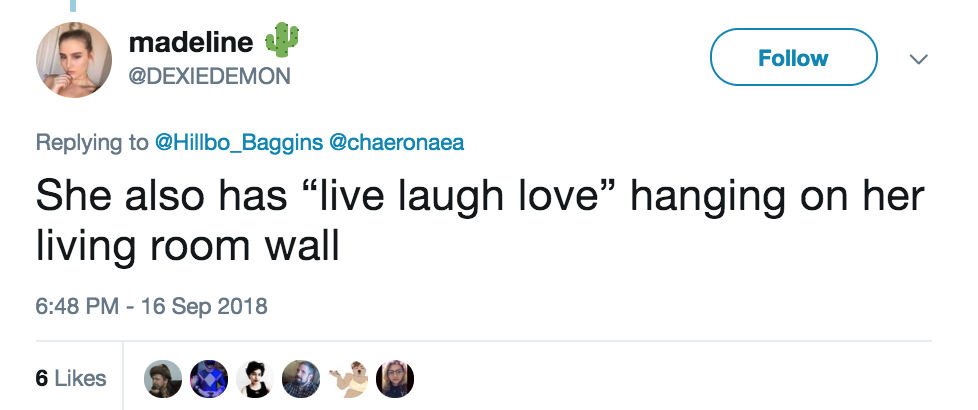 Some people took offense at the fact that she dragged 22-year-olds into her baseless argument. Like, what exactly did they do to upset her? Inquiring minds would like to know.
Article continues below advertisement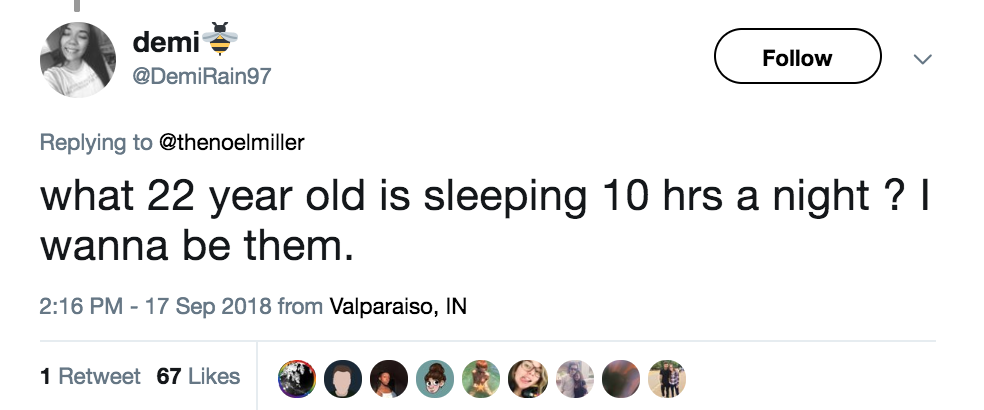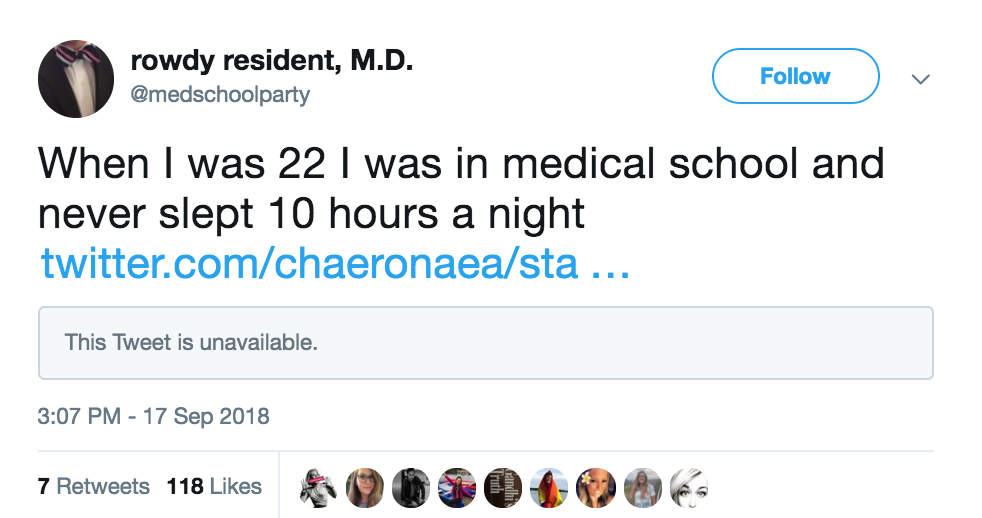 Article continues below advertisement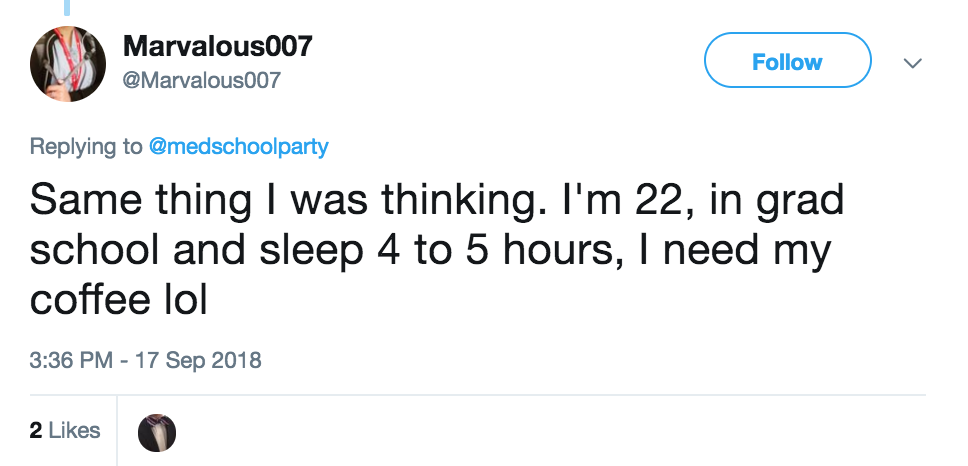 One hopeful @UniversityEqu even tweeted, "Honestly, I saw this and thought maybe next year, when I'm 22, I will magically sleep 3x as much as I do now."
Sorry to break it to you, but probably not! Noel Miller (@thenoelmiller) understood the deeper reason this woman decided to roast the whole population of 22-year-olds, and it was savage: "If I got pregnant in the back of a Subaru my senior year, I'd hate college kids too."
Article continues below advertisement
Things got really hilarious when a very altruistic @dennisthecynic invited Twitter to unleash their creativity and go off on this woman, recycling her image but changing the message on the mom's sign:
Article continues below advertisement
The internet readily accepted this invitation to troll, and their imagination and photoshop skills hugely surpass even the most talented artists I've seen in grad school.
Seriously, someone curate a group show.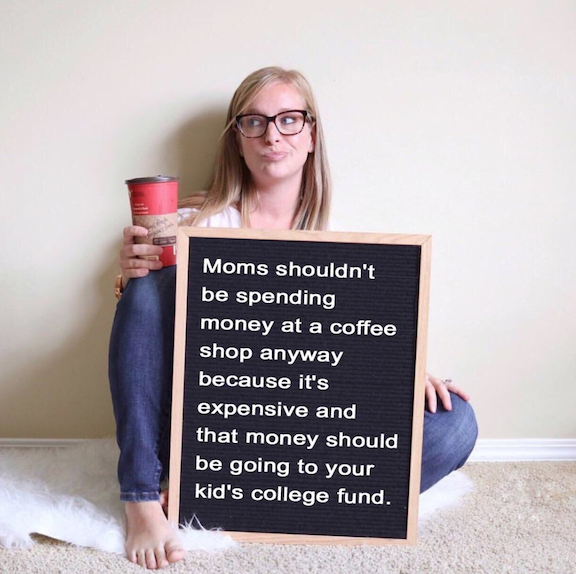 Article continues below advertisement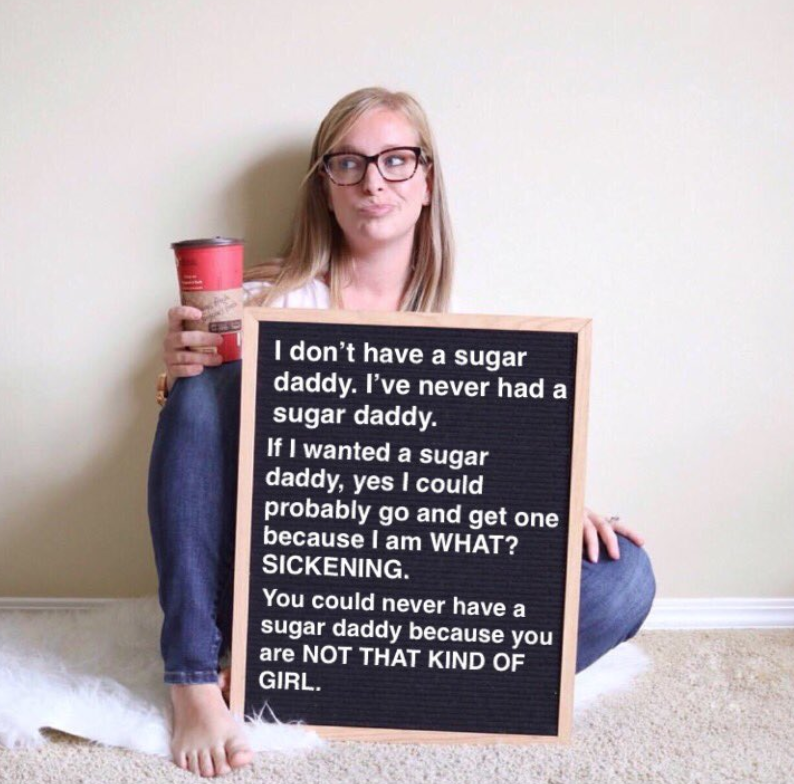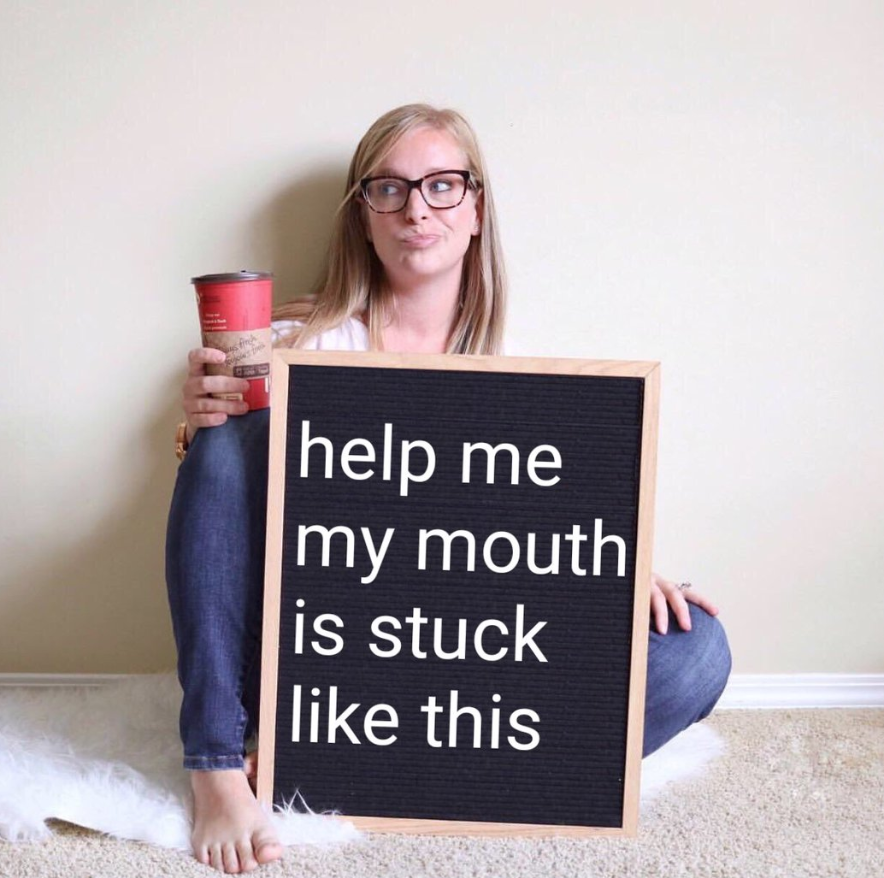 Oh, internet. When you do good, you do really, really good.