Italian Luxury Brand Slammed for Controversial Shoes That "Mock Poverty"
Golden Goose just released a new line of sneakers that is upsetting the internet.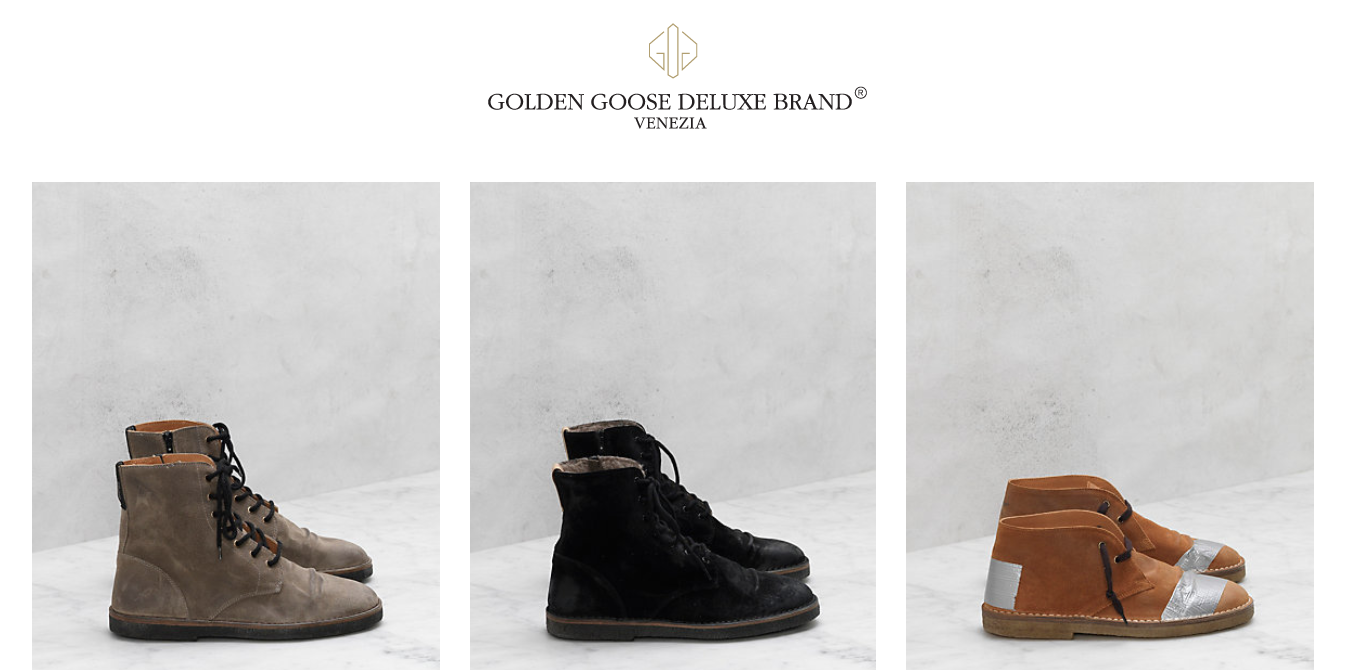 There's never a dull moment in the fashion world. From Revolve releasing a fat-shaming shirt just recently to the news of an Italian luxury brand's new expensive shoes that "mock poverty" (also available on Revolve, god help us), it's like designers have no idea what to come up with next.
Article continues below advertisement
Coming off of the contentious "homeless chic" trend that John Galliano started back in 2000 with his spring show for Dior, many fashion houses have tried, in the years since, to capitalize on this sartorial movement that looks to the impoverished for "inspiration."
In a tweet that's been liked more than five thousand times, writer and reporter Joon Lee exposed the latest brand to jump on board this sinking ship, sharing a picture of Golden Goose's new shoe: "We've already got a problem if any clothing description says 'crumply, hold-it-all tape details a sneaker' but it's even bigger when that sneaker costs $530!!!!!!!!"
Article continues below advertisement
And like Christian Dior saw at the turn of the millennium when homeless activists picketed their headquarters and the riot police even had to be called, people are not here for Golden Goose's new line of duct-taped shoes, either.
Article continues below advertisement
The high-end Italian brand, which is widely loved by celebrities like Megan Fox, Paris Jackson, Taylor Swift and Gigi Hadid, announced its collection in January, but made no mention of these taped-up sneakers. WWD called their line "an appealing play on high-low," saying that Golden Goose uses "innovative" finishes and expensive fabrics to showcase a "worn-in look, as if the wearer had just finished working in the garage and had rubbed his oily hands on his clothes." What?
Article continues below advertisement
As you might have predicted, seasoned reader, this Fall collection is not the internet's favorite. People have taken to Twitter and Facebook to call Golden Goose out, saying things like, "This is not COOL — my mother and her siblings ALL HAD TO WEAR TAPE on their shoes... to school. My Grandfather was fighting in WW1 and WW2 and there was no money for new shoes. Tape was and is cheap..." and even meme-ing the fashion faux-pas with gifs from the "Derelicte" runway show in 2001's Zoolander.
"Poverty is real, I've been bullied for wearing thrifted clothes before thrifting was 'cool,' and now we have high end brands capitalizing upon many people's past and current poverty related suffering. Thank you Golden Goose. I hope the designer that came up with this is happy," wrote one Twitter user. Others took to Facebook to share their opinions: "What? Why? Why are these a thing? 😳🙃🤦🏼‍♀️I could go grab my old chucks and tape them up for you and sell them to you for half the price 💁🏼‍♀️."
Article continues below advertisement
Because if we haven't explicitly stated the retail price of these tacky shoes, they go for a whopping $530. Forget the fact that you could buy a pair of Vans for $40, run them over with your car, cover them in tape, and still be less of a chump than whoever is running to out to buy these "Superstar" sneakers.
Article continues below advertisement
And while most of the internet is angry at this latest wave of appropriative fashion, others are resorting to humor to make light of this ill-conceived collection. "Finally!!! Being poor is cool!! I can finally fit in with all the classist kids that used to make fun of me in high school," tweeted one user. Another wrote, "The people buying these shoes are the same people who bullied others in elementary school for wearing shoes that looked like them."
Article continues below advertisement
We sure think so. But to the people who believe there's two sides to every story, we did manage to find one person who pretty much supports Golden Goose's vision.
It seems like the internet neither has the time or the mental capacity to school this user on why the mere concept of the rich imitating the poor is inherently problematic, and honestly, neither do we.