Dying 2-Year-Old Boy's Early Christmas Decorations Destroyed by Two Teens
Two teens were arrested in Ohio after destroying Christmas decorations set up for boy dying of cancer.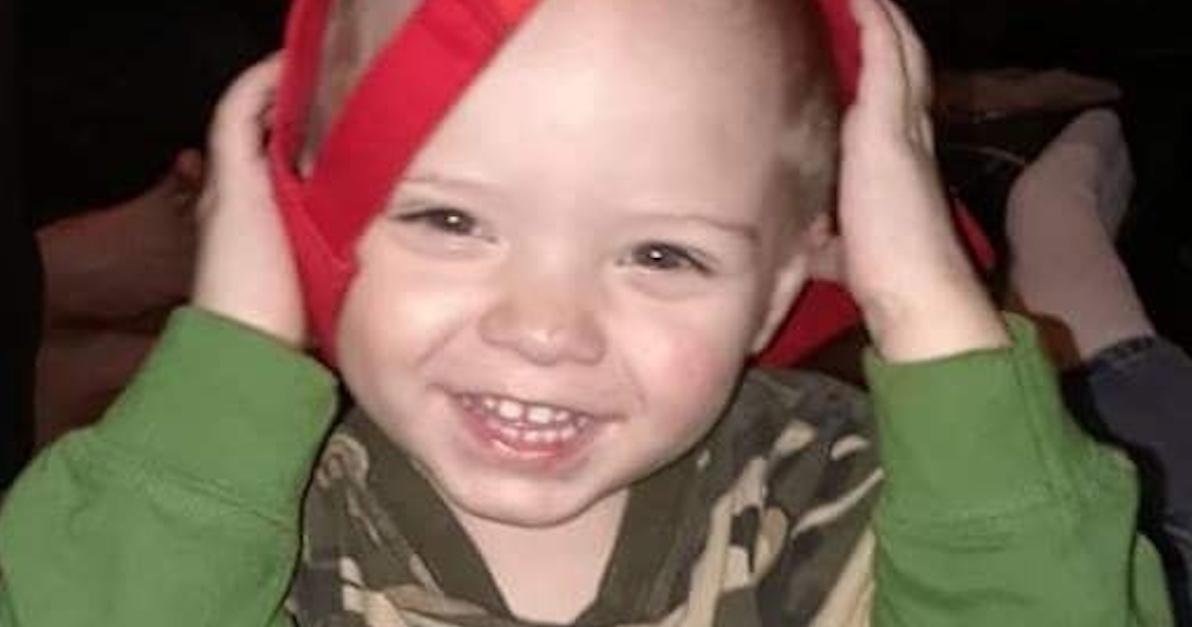 Christmas came early for 2-year-old Brody Allen, who is suffering from terminal brain cancer and will most likely not live to see his favorite holiday this year.
Article continues below advertisement
Brody's neighbors in Colerain Township, Ohio joined forces with his parents Shilo and Todd Allen, and started decorating the town with decorations to turn their neighborhood into a winter wonderland in September.
"People from all over the world are sending me messages in languages I don't know, sending me prayers in religions I've never heard of and just embracing our family in ways I could've never imagined," Brody's dad told the local news station, WLWT.
Article continues below advertisement
And it wasn't just decorations. The celebration continued with a "#TeamBrody Superhero Christmas Parade & Fireworks" in honor of Brody, which included locals dressed up as superheroes and, of course, Santa Claus.
Article continues below advertisement
"It's amazing how one little man can bring the world together," one local tweeted following the parade. Another added, "Great way to end a day full of kindness and Christmas cheer for Brody."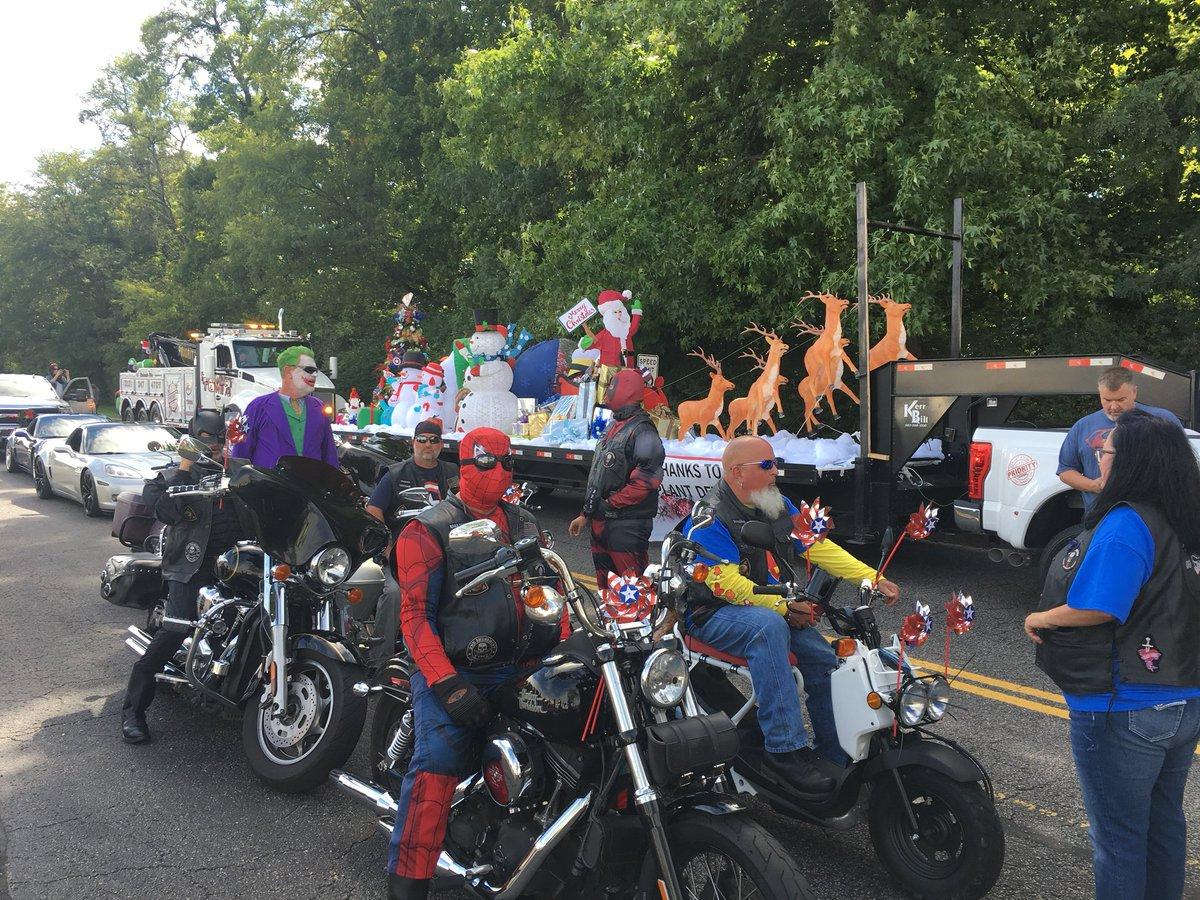 Article continues below advertisement
Brody's family first learned their son was sick in May after he complained about being dizzy. The family was sent to Cincinnati Children's Hospital Medical Center for tests, where they discovered that Brody had four tumors with multilayered rosettes.
"One on his lower spine, one intertwined with his brain stem and two behind his pons," his sister explained to the New York Times. "It is extremely rare. It doesn't respond to treatment very well." Brody has had the brain tumor since birth, but it remained undetected.
Article continues below advertisement
The hospital treated Brody with the most aggressive chemotherapy, but it did not work. So, the family decided to focus on making Brody happy — and throwing him the best Christmas ever.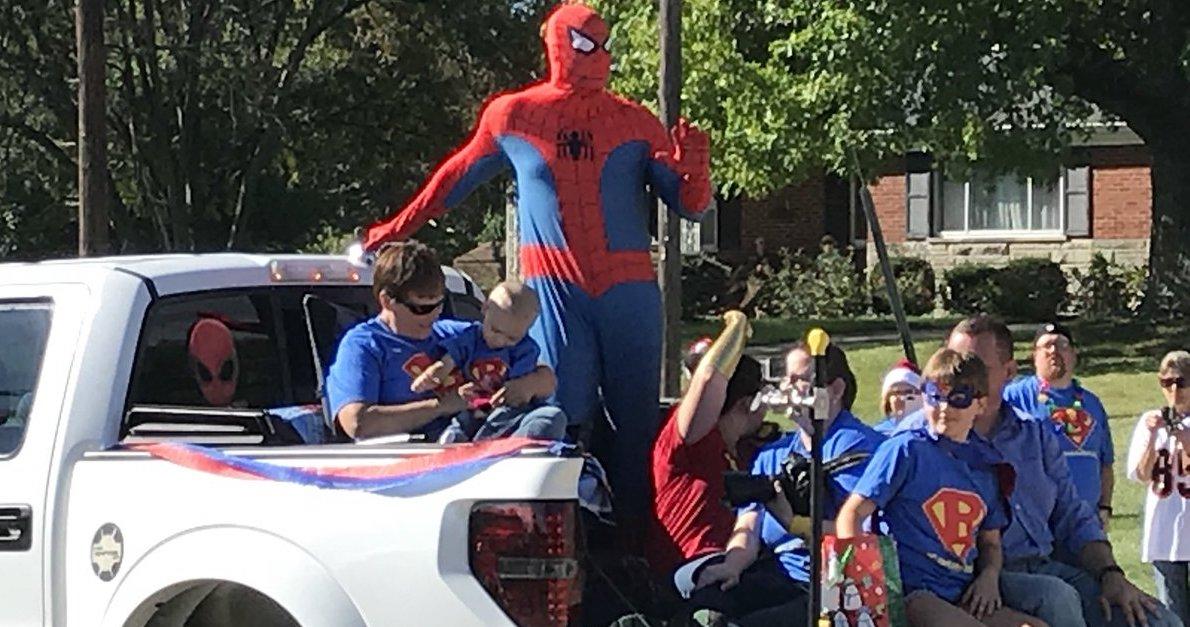 Article continues below advertisement
"It's emotional because I know this will be his last [Christmas]," his mom Shiloh added. "It is really hard, but I love seeing the joy in his eyes. We did it to make him happy."
Well, despite the Christmas cheer, there were a couple of grinches in Ohio, who were determined to ruin Brody's makeshift holiday.
Article continues below advertisement
Soon after decorations went up, neighbors noticed that the inflatable Santa Claus and polar bear were slashed. "They gutted the stomach," a concerned neighbor told the New York Times. "And then they sliced it sideways and up and down… It broke my heart in pieces."
Article continues below advertisement
Neighbors attempted to patch up the decorations, but the vandals returned to destroy the holiday prop once again — this time cutting it up so bad they were not able to be fixed a second time.
As expected, little Brody was devastated by the vandalism. "He was really sad," Brody's sister, McKenzie Allen told the Times of her brother's heartbreaking reaction. "He calls Santa 'ho ho' and he said, 'Oh no, ho ho broke!'"
Article continues below advertisement
Decorations in neighbors yards were also destroyed, prompting neighbors and police to organize a community meeting and plan stakeouts to find the culprits.
Article continues below advertisement
Luckily, one neighbor's surveillance system quickly caught the teens who were responsible for the damage. The Ohio resident's son, Juan Reiter, posted the video to Facebook and the following day, two young men, ages 16 and 17, were arrested.
"This was a mini-spree of criminal damaging," Chief Mark C. Denney of the Colerain police department said. "It put a negative spin on everything going on in that neighborhood."
Article continues below advertisement
Locals were glad to see the vandals behind bars — to say the least. "They have two in custody! Little punks! Karma's waiting for them," one person commented on the Facebook post before another wrote, "I am so glad you got them! What a bunch of low life losers! Leave them in jail and let the other inmates take care of them! That really made us mad seeing them do that to that poor little boy."
However, neighbors are determined to keep the Christmas cheer going for Brody for as long as possible. "This shows what a great community can do when everyone works together," local Lori McMullen told the Cincinnati Enquirer. "Northbrook is unstoppable now. All it took was empowering residents with the task of looking out for one another. Merry Christmas."