Mom-In-Law Starts Internet Debate After Charging Christmas Lunch Guests $21 a Plate
One woman asked some fellow moms if it was right of her mother-in-law to charge guests for Christmas dinner beforehand.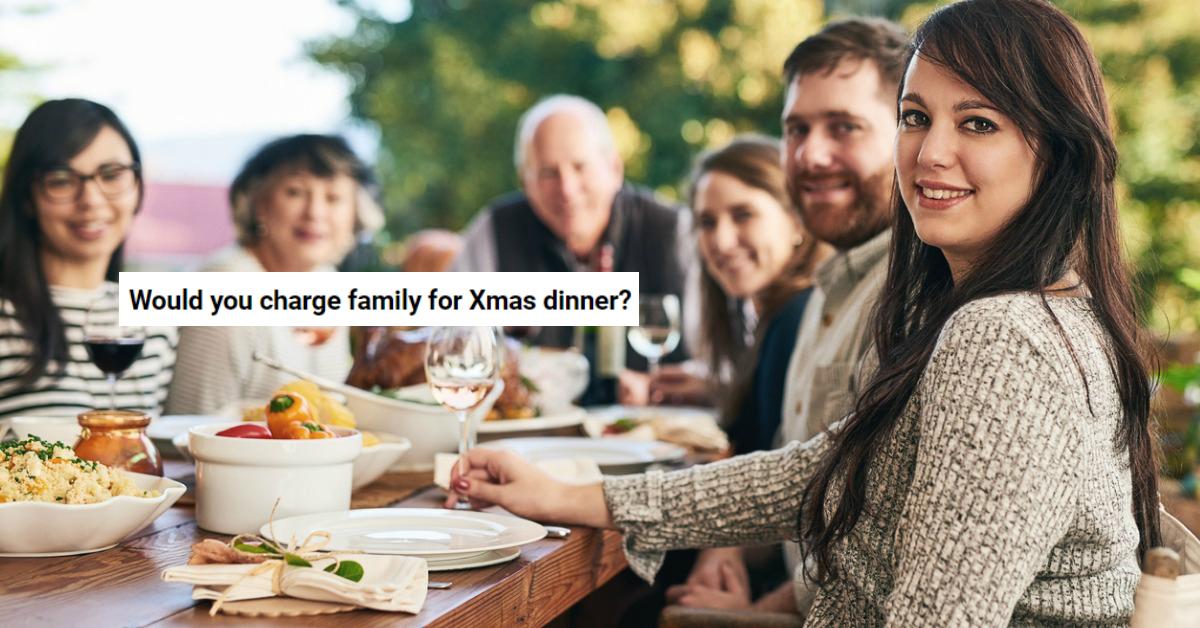 The holidays are a wonderful time to spend with friends, family, and other loved ones you don't really have a label for because it's 2018 and all. And depending on how generous of an individual you are, all of that holiday cheer could cause a pretty big dent in your wallet.
Personally it's not something I stress over — I just try to pick up extra gigs wherever I can or have a few nights without sleep so I can drive Lyft (thank God for modern technology) to try and soften the blow of dropping tons of greenbacks on the people I care about in my life.
Article continues below advertisement
But for others, it's not so simple, especially if you're the one who's expected to handle all of the festivities/food for everyone during the holidays.
The expense of being a host is a real thing and making home-cooked meals often costs more than ordering out.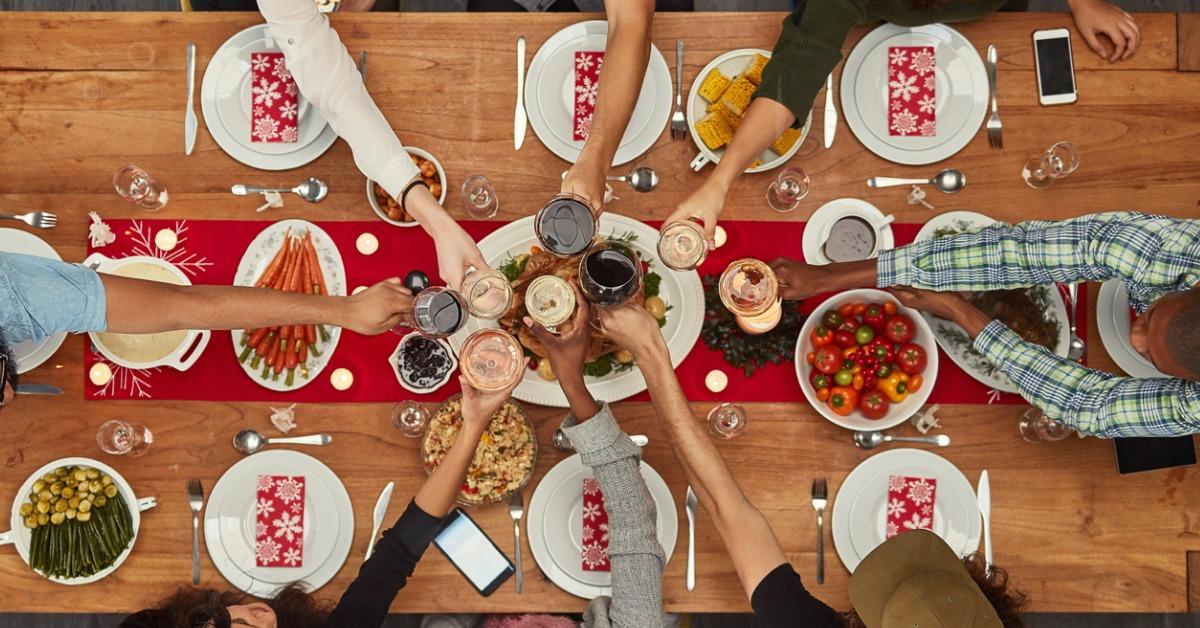 Article continues below advertisement
Judging from this woman's post, it sounds like her mother-in-law has had enough of digging into her own pocket to prepare Christmas lunch for everyone and not getting a single dollar back for her efforts.
In a question posed to Mumsnet by user Staceyjas, she revealed that her husband's mother just asked all of the guests who plan on attending her Christmas lunch to bring $21 per head in order to pay for the meal.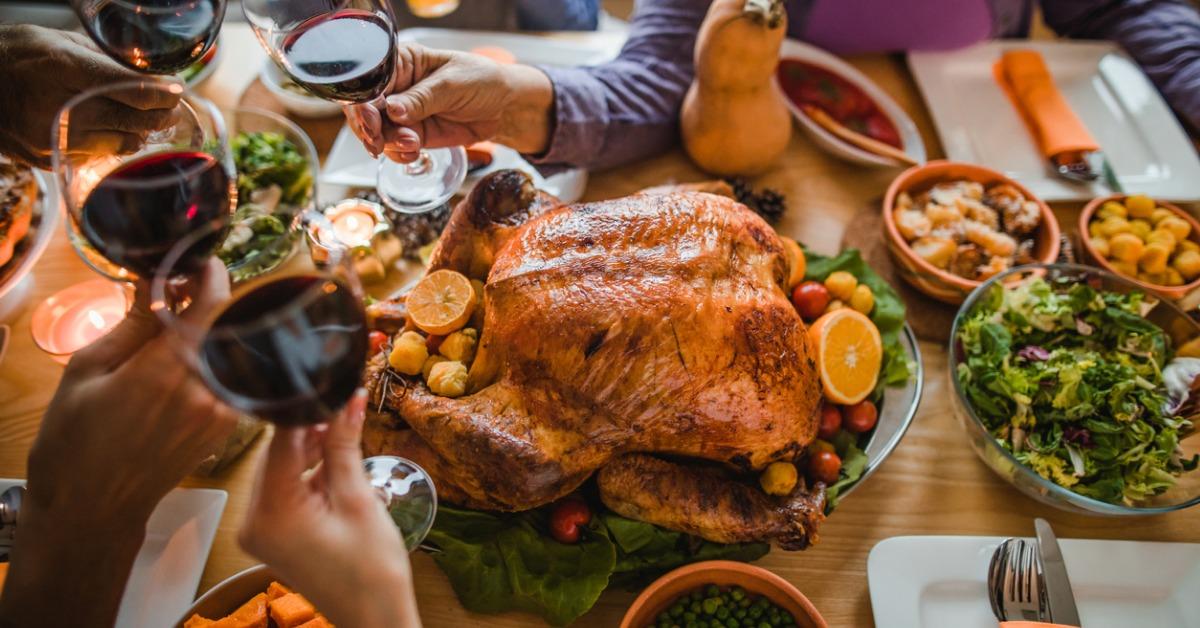 Article continues below advertisement
She genuinely wanted to know if anyone else had experienced anything like this before, because, as her comment indicates, her husband wasn't too happy about it. He felt conflicted about handing cash and said he'd rather bring food, and that it was the first time such a stipulation was ever brought up for Christmas lunch.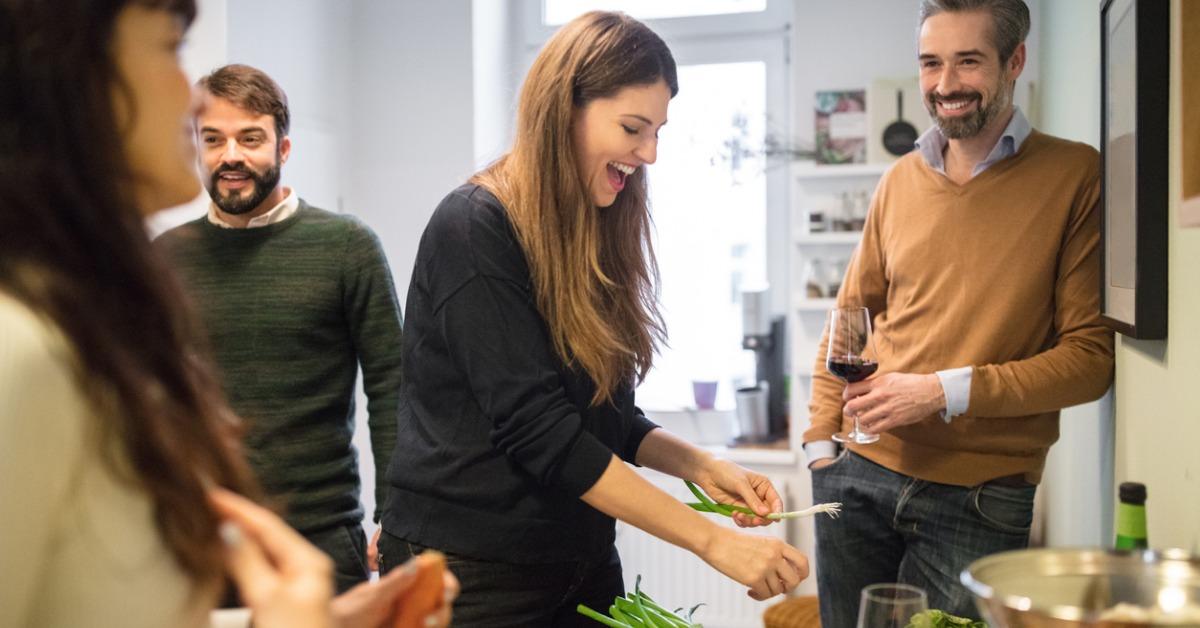 Article continues below advertisement
What makes it even worse for the guy is that he just can't excuse himself from the awkward situation as he's been having lunch there his entire life. Then there's the fact that his mom isn't exactly "financially destitute."
Here's what she wrote in full:
"[Am I being unreasonable] to think you should ask family to pay for their Xmas lunch? My partner has just told me that his mother who he's having Christmas lunch with said she wants £17 per head from him! I'm going to my family's for lunch so invited him also but he has had it there all his life with his grandparents and siblings too. she said she doesn't want to do it all from scratch and wants to get it all pre-done so it's more money, which I understand but he's gutted and feels like he wants to come to my family now. I can see it from both sides and it's hard work and can be expensive but not like she is financially destitute."
Article continues below advertisement
StaceyJas then finally asked if anyone else has experienced something like this in the past:
"This has never happened before and he has offered to bring the dessert etc but he said handing over cash just feels wrong. As he says it's about family not money but I wanted to see what other people's opinions are? Or if you do this."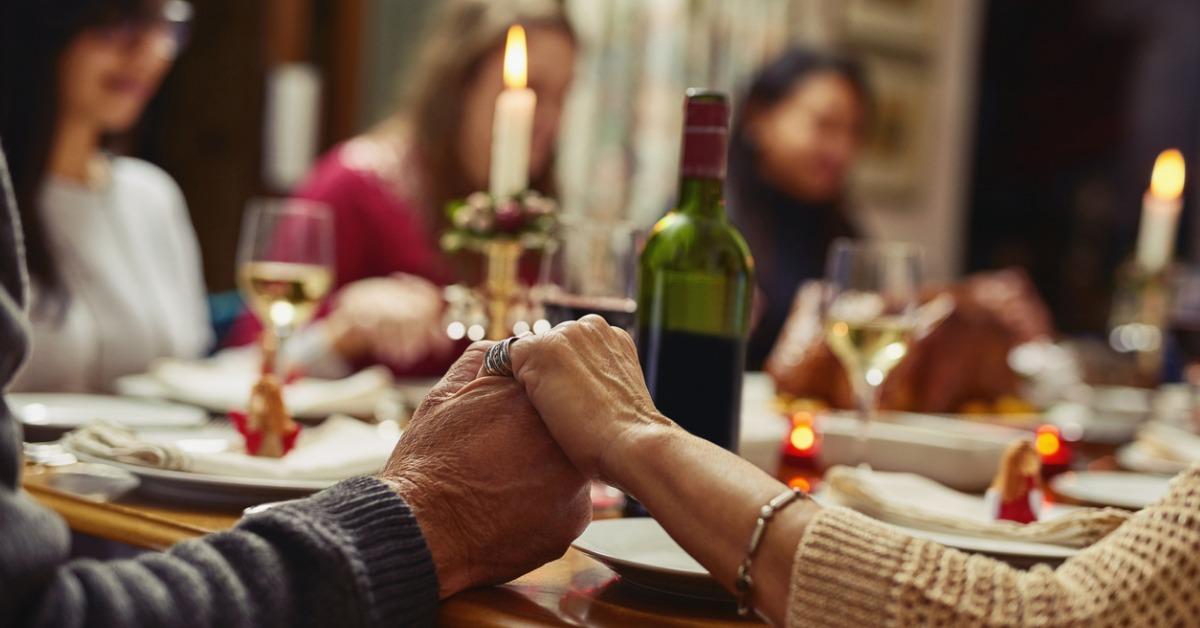 Article continues below advertisement
Her question garnered a lot of responses, and it seems like people were conflicted over the issue. More than a few saw the mother-in-law's side of the story, stating that the Christmas dinners she's hosted for people in the past have cost her upwards of $500.
"It's really expensive to cater for Christmas dinner for a lot of people," says formerbabe, recalling a dinner she hosted. "It cost me over £400. If we do Christmas with my family, we will share cost of food or all bring different components of the dinner...Don't think of it as her charging you but instead think of it as you all contributing to the cost of the food."
Article continues below advertisement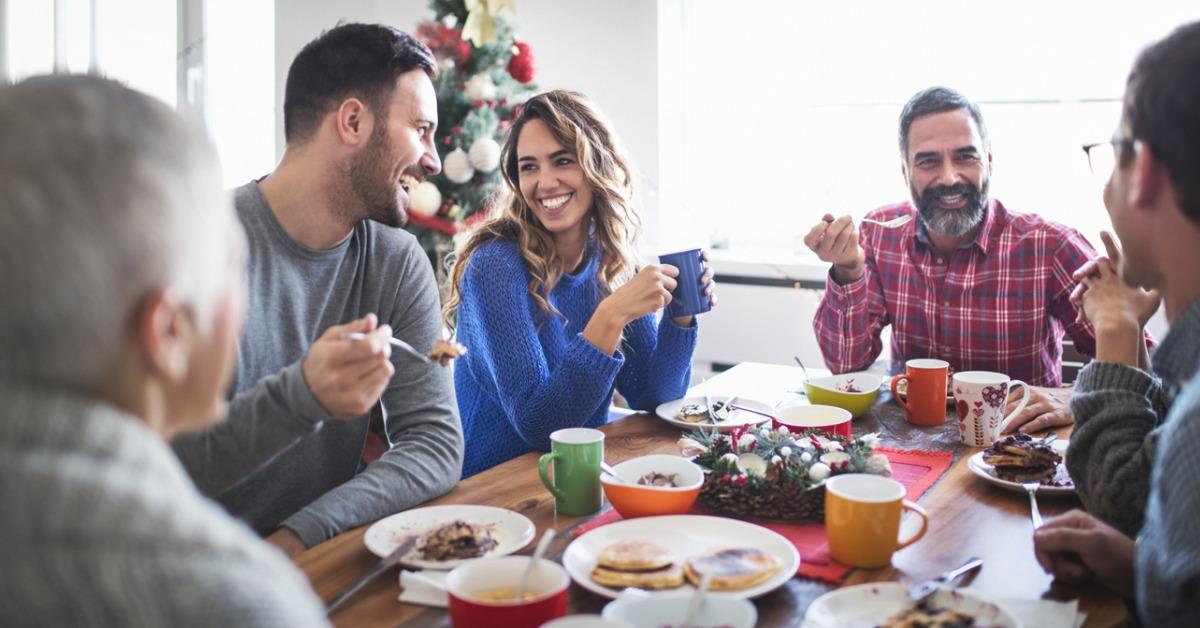 Others agreed with Staceyjas' husband, and said that it probably would've been a better idea for people to instead contribute food and specific dishes instead of just gathering money for the "cost of the food." But she did see where the mother-in-law was coming from.
Article continues below advertisement
"Personally I wouldn't, says another poster, "but if someone asked me for cash I'd pay — it's really expensive hosting, particularly at an expensive time of the year. When we have had Christmas meals as a big group of friends, we split the cost."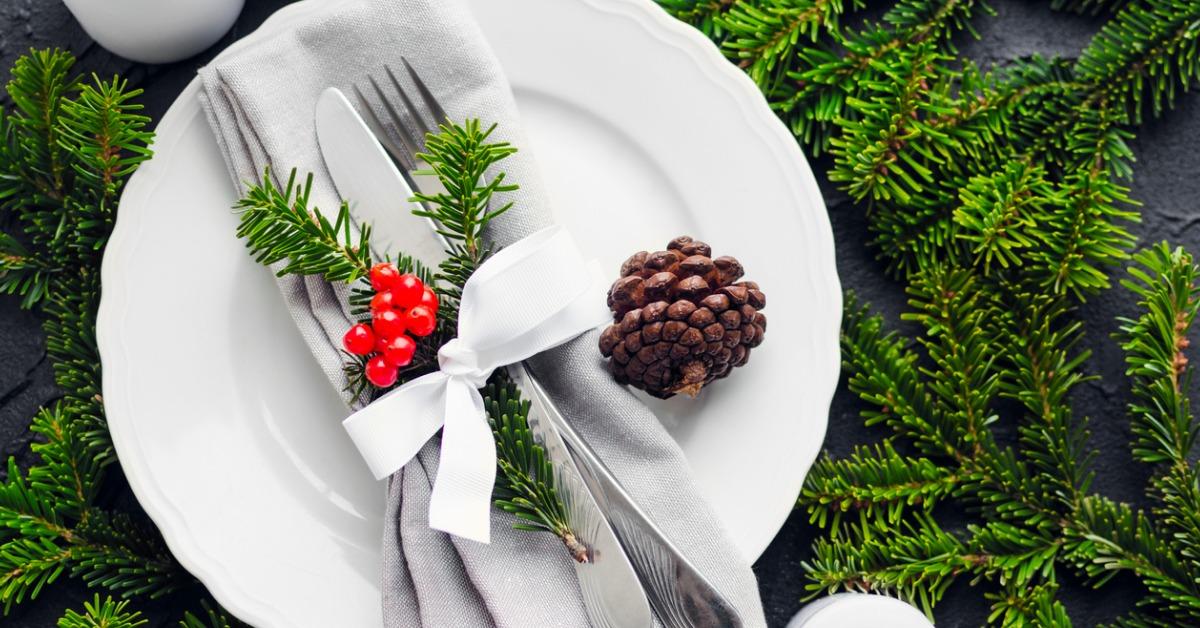 Article continues below advertisement
Then there were people, like user raisedbyguineapigs, who thought $21 a head price sounded a bit extreme for what was basically a "posh roast dinner." She advised Stacey to convince her hubby to just go to her family's dinner instead.
Then there were people who were absolutely aghast at the idea of asking guests for money to host a Christmas lunch, like PersonalNonGarter:
"OMG! No! $*#!, that is horrible.
We host Christmas: buy the turkey and pudding, everyone else brings a dish eg sausages in blankets etc. That shares the cost and the work.
Cannot think of anything less hospitable than setting the menu and demanding your 'guests' pay for it."
Article continues below advertisement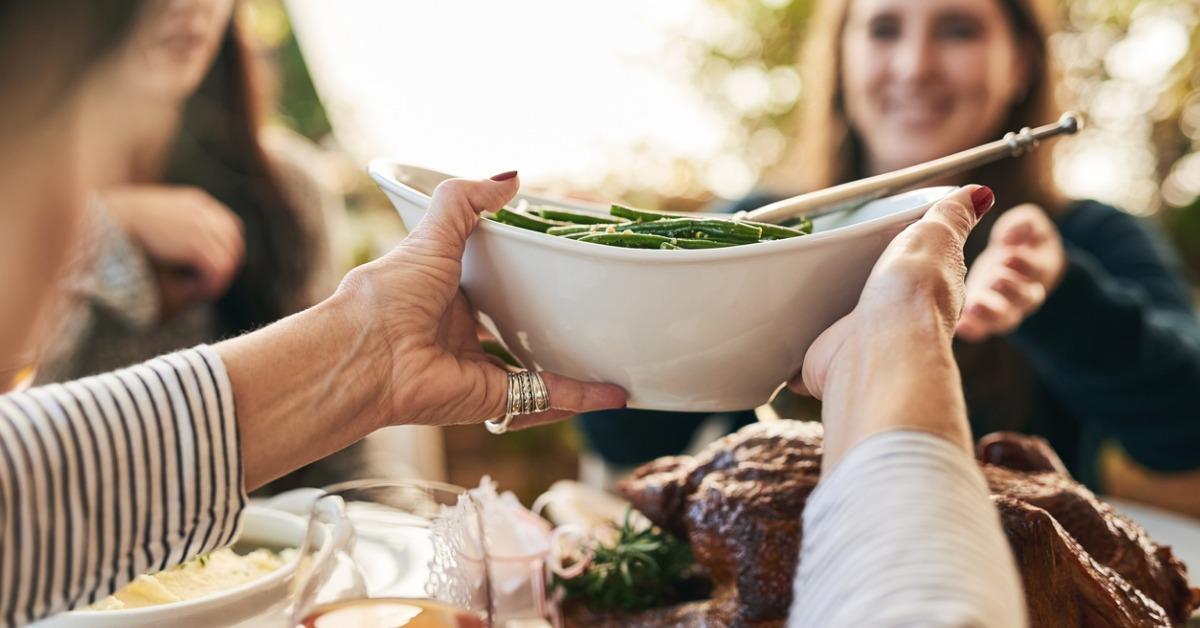 Whatnametouse agreed that it'd be a travesty to ask as well and offered some pretty sage advice if the host felt that the financial burden was too high.
"Take turns each year or ask people to bring a dish if you are short on cash."
Article continues below advertisement
One prevailing opinion was that individuals who were hosting large-scale dinners for big families would have every right to ask people to help chip in. One person even mentioned that they had 29 people coming over for dinner, so they wrote out the cost and asked everyone to chip in a few dollars to help offset what it cost them to make the meal.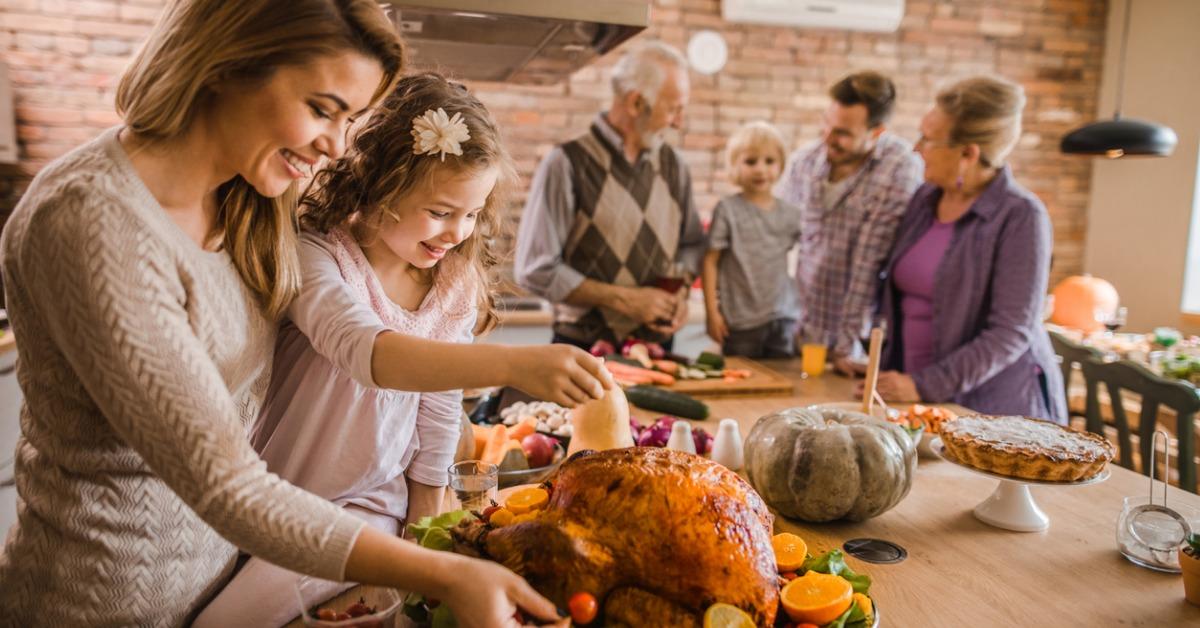 Article continues below advertisement
However, new information from StaceyJas in the comment thread revealed that her mum-in-law was only cooking for four people and a toddler. She couldn't understand what made it different from any other Sunday lunch?
"My point is she don't charge him for a normal Sunday roast and it's just added bits so why can't he bring them?"
What do you think? Would you charge someone cash for hosting a Christmas lunch that you're picking out the menu for? Or should mother just bite the bullet and foot the bill herself?