Nuns Pull Off Impressive Half a Million Dollar Embezzlement
Even Ava DuVernay agrees this would make a great 'Sister Act 3'.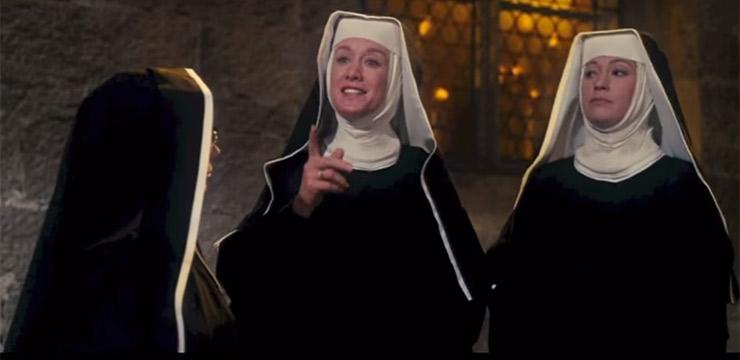 When my parents sent me to a convent in high school, I'm pretty sure they were mostly focused more on me excelling academically and less on the lifelong obsession with nuns my Sacred Heart education would instill in me.
Article continues below advertisement
To be honest, I've watched every TV special and movie set in a nunnery or with sisters as their protagonists from The Sound of Music to Agnes of God, so AMA. But the best movie about nuns ever — which some are already calling Sister Act 3: Hard Habit to Break and Nuns on the Run 2 — has yet to be written.
As absolutely implausible as it might seem, two nuns were recently found guilty of embezzling about half a million dollars from St. James School, the Catholic school in Torrance, CA where they both taught, according to Press-Telegram. Best of all, because they've both said they're sorry, it seems like they're going to get away with it.
Article continues below advertisement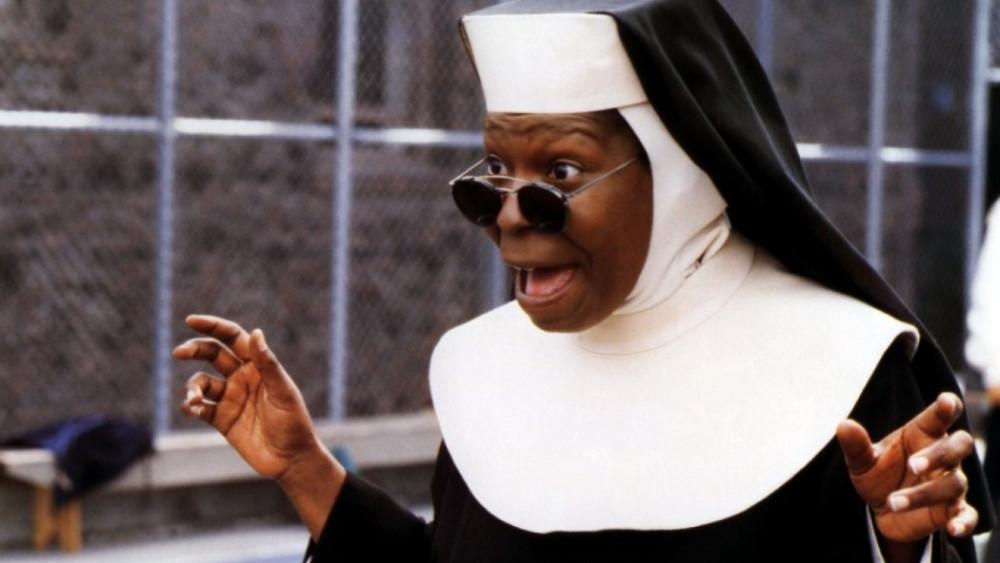 Like the antiheroes in habits they are, Sister Mary Margaret Kreuper and Sister Lana Chang spent their stolen money on, what else, lavish vacations and gambling trips to Vegas.
Article continues below advertisement
Parents and officials were recently notified of this improper use of their tuition funds when police came to investigate the recently retired nuns' involvement "in the personal use of a substantial amount of school funds" just last week.
According to St. James Catholic School's bank records, the nuns had been methodically embezzling from the school for at least ten years, but recently set off some red flags.
Article continues below advertisement
Around six months ago, one family asked to see a copy of a check made out to the school and noticed it was deposited in a completely separate bank account — which made the nuns sweat, big time.
Sister Mary Margaret, who served as the school's principal until earlier this year, was in charge of handling all fees and tuition checks, and withheld some of that money in a secret account only she and Sister Lana were aware of.
Article continues below advertisement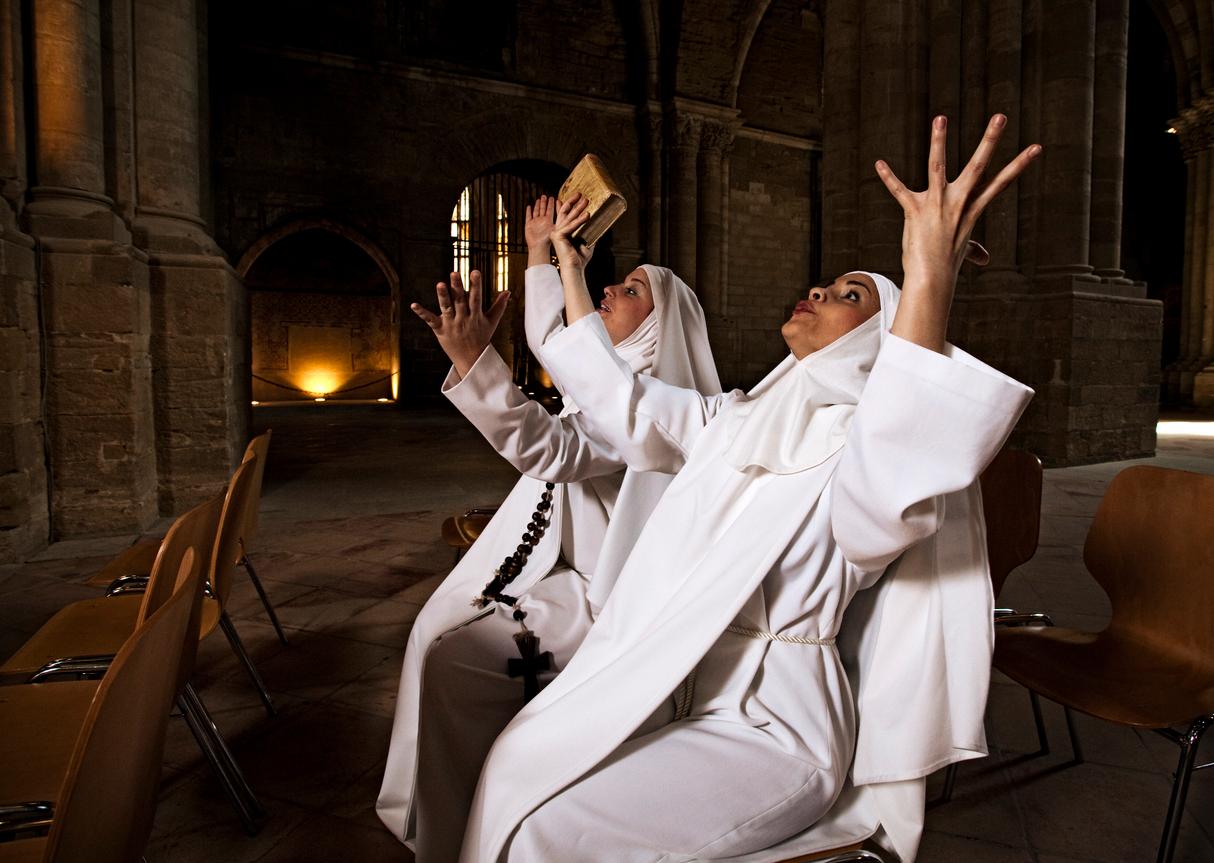 When the family asked to see the finances, Sister Mary Margaret started acting suspicious and resigned shortly thereafter. As it turns out, most of that pilfered money went to funding "lavish vacations and trips to the casino," CBS reports. Hey, nuns need to get away from it all sometimes, too.
Article continues below advertisement
Parents are furious that their hard-earned dollars never made it to the school, which the nuns operated on a really lean budget to secure more cash for their extracurriculars. Their rage is compounded by the fact that, since the nuns expressed "deep remorse" about their illegal spending, the church won't be pressing charges.
"We were an ATM, and people know it and they won't ask for justice," one parent told the Press-Telegram, who thinks letting the nuns go Scot-free sends a wrong message about morals to children. "These nuns took a vow of poverty and said, 'Oh no, we've got a rich uncle.' The rich uncle was the parents of the St. James students." he said.
Article continues below advertisement
Some parents are even banding together to try and take these nuns to court, saying they'd definitely be in jail if they were laypeople. But without the cooperation of the church, it sounds like they won't have much of a case.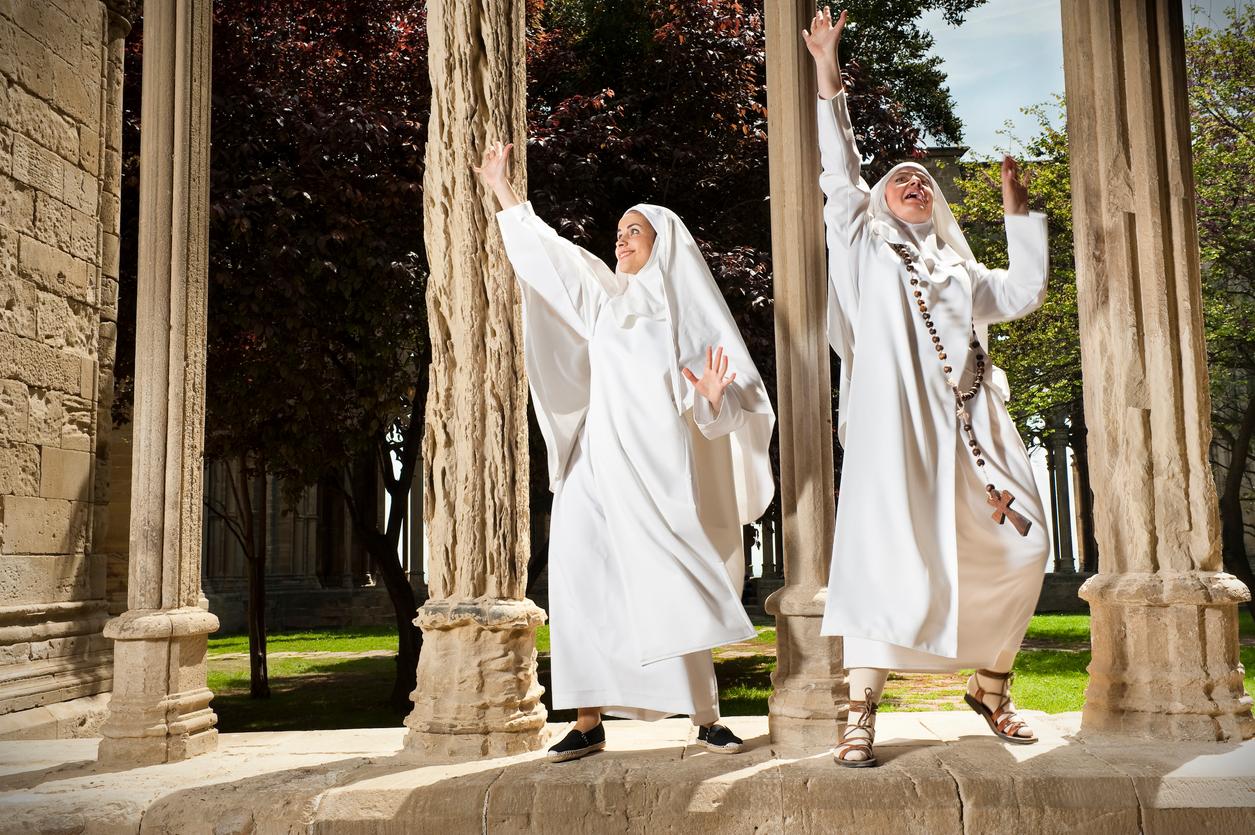 Article continues below advertisement
The church has removed the nuns from the ministry and has separated the lifelong best friends by placing them in different convents, the church's monsignor said. That seems like quite the punishment for two old ladies who probably banked on hanging out together between prayers for the rest of their retirement years.
As upset as parents are, social media is living for this story, with some saying "this is already my favorite movie of 2021" on Twitter. "The plot of Sister Act 3: Take the Money and Nun. Finally, the Whoopi Goldberg trilogy can be completed," added another.
Article continues below advertisement
Others are already dreaming up the perfect cast to bring these nuns to life, with Kristen Wiig, Melissa McCarthy, Maya Rudolph, and Amy Poehler in the running. Someone suggested Frances McDormand and Viola Davis would make the perfect embezzling nun pair, and I have to say, that's a red carpet premiere I would attend.
Article continues below advertisement
People are even hoping directorial legend Ava DuVernay jumps on board for this project, because it wouldn't be the first time she took a lead from Twitter — her upcoming Central Park 5 started as a tip on the platform.
"As alumni of Catholic schools from 1st through 12th grade having had many nun teachers, I am thoroughly amused by this headline. #notmad," she tweeted.
Wouldn't that be something? Hey, a girl can dream.