Unfortunately, Usher's new hairstyle is being mercilessly roasted by everyone online, but before you rush to defend the man, you have to see it first.
The R&B star holds a special place in my heart, mostly because he's done so much as an entertainer, producer, and businessman that one can't help but just respect the heck out of him.
The dude's always in shape. He's got a voice like an angel. He can dance like nobody's business.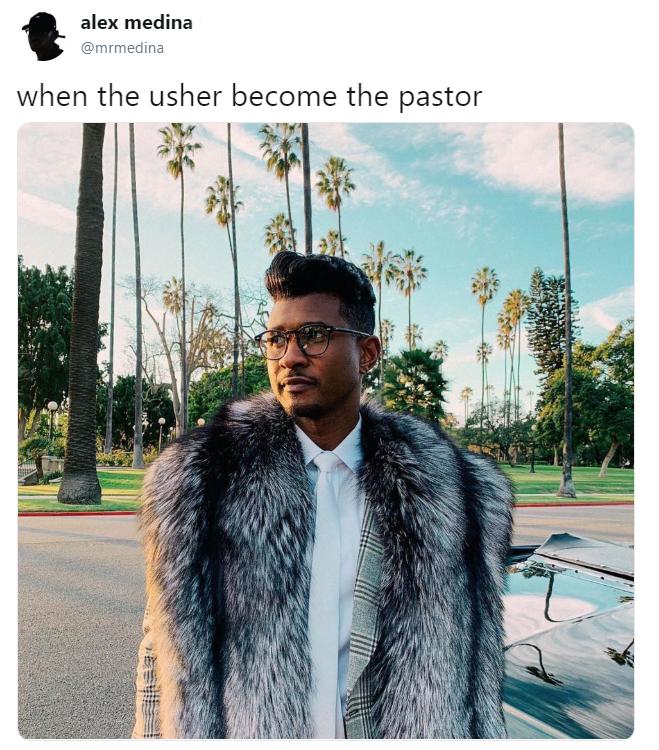 This is a man who has access to top stylists. Fashion experts. People who get paid tons of money who tells stars what to wear, how to dress, and basically look amazing 24/7. With a net worth of $180 million, I'm sure Usher could afford someone who would've told him that running around looking like he was fighting for the Cruiserweight title in 1921 was a bad idea.
Maybe he wanted to take advantage of the fact that he has a full head of hair?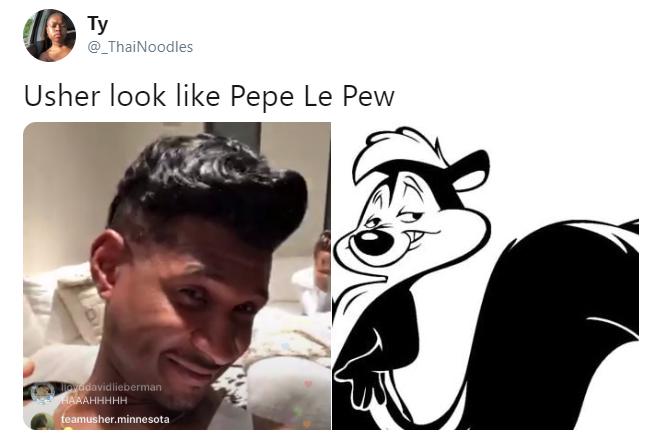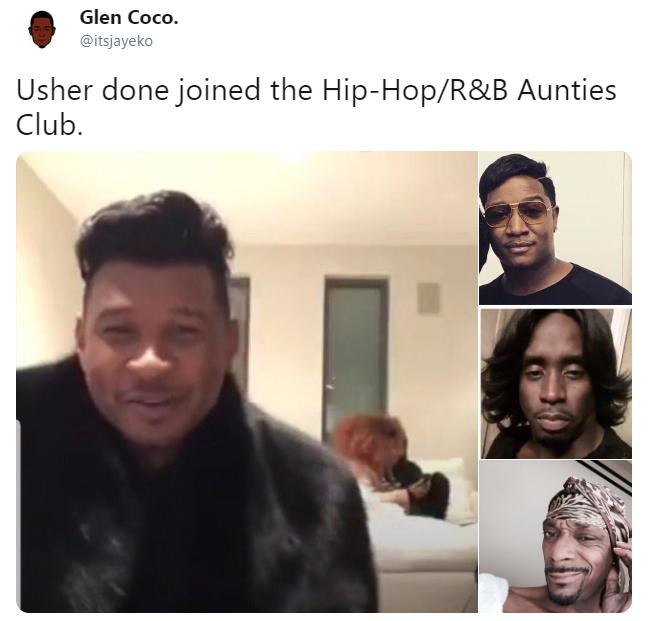 Or maybe he was just tired of looking downright sexy all of the time and elected to look like a create-a-character you make in Fight Night while you're high with your boys.
Whatever he was thinking, it hasn't stopped the internet from raining down an unholy torrent of roasts, quips, and memes about his new haircut. Many of them point out that there's something distinctly Desi about the look.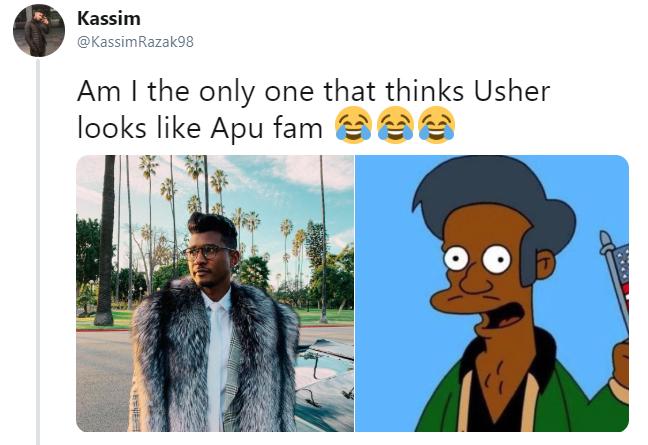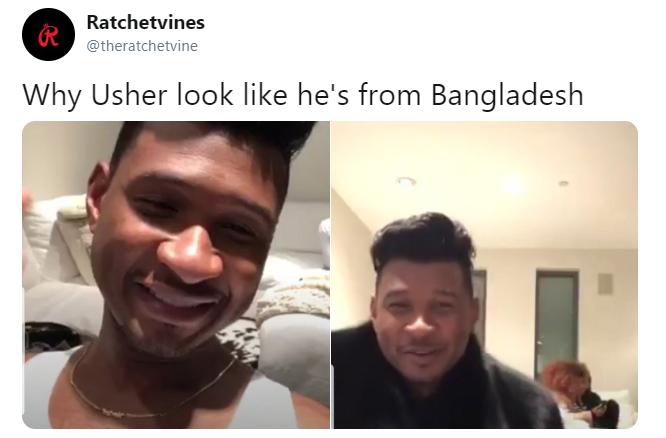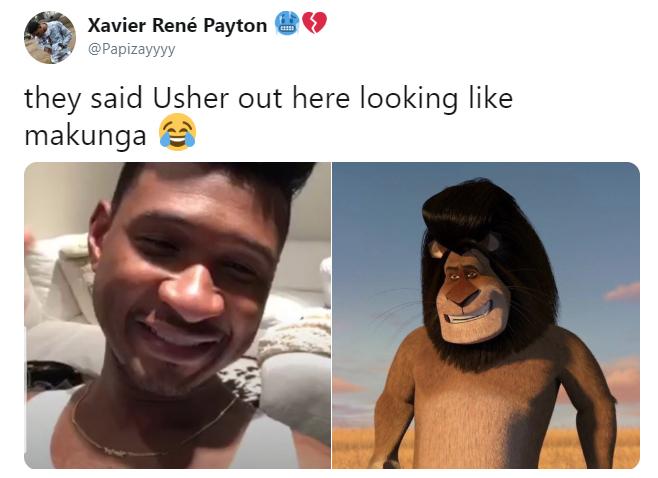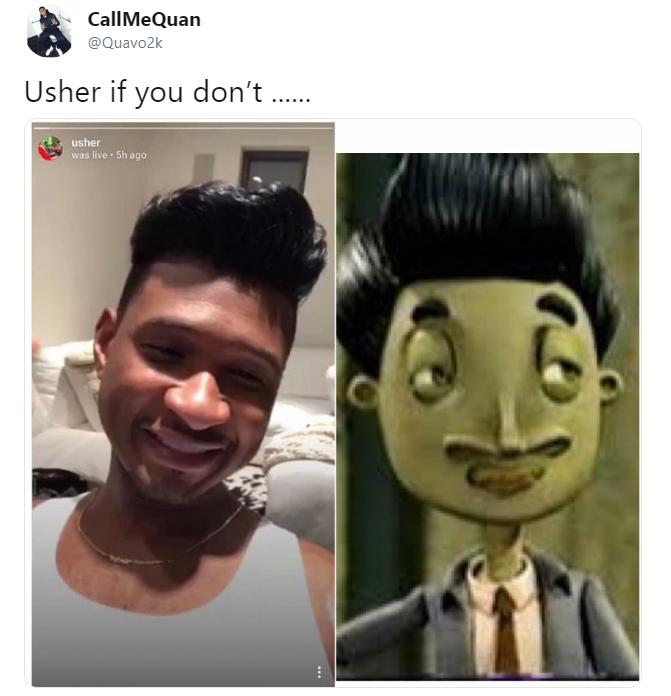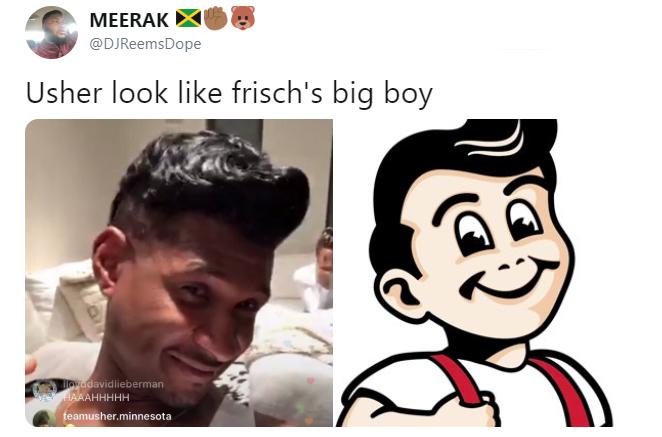 Others thought that he was channeling his inner Janelle Monae and/or Speedy Gonzales with the look. In spite of all the roasts, jokes, and ruthless shots at the singer's new look, it doesn't seem to have bothered Usher in the slightest.
He's happily posing and smiling in tons of photos online and if we're being honest, why should it get to him? The man's a millionaire and a bonafide talent.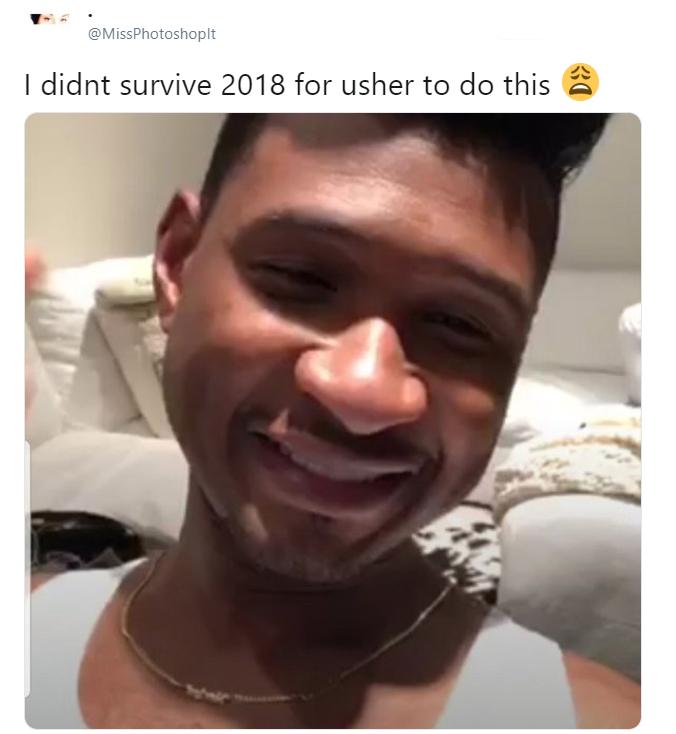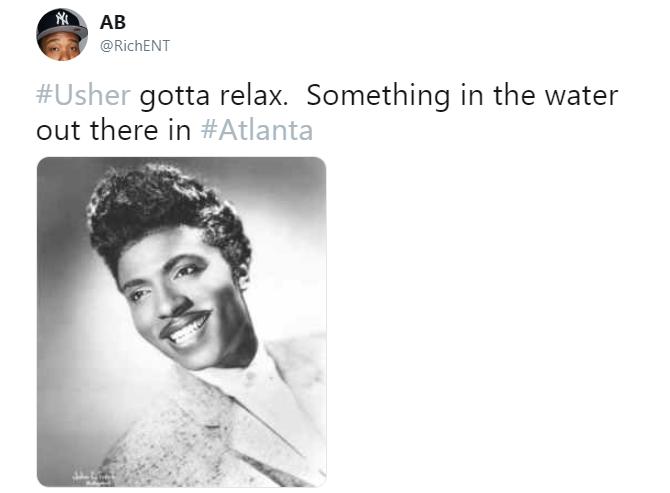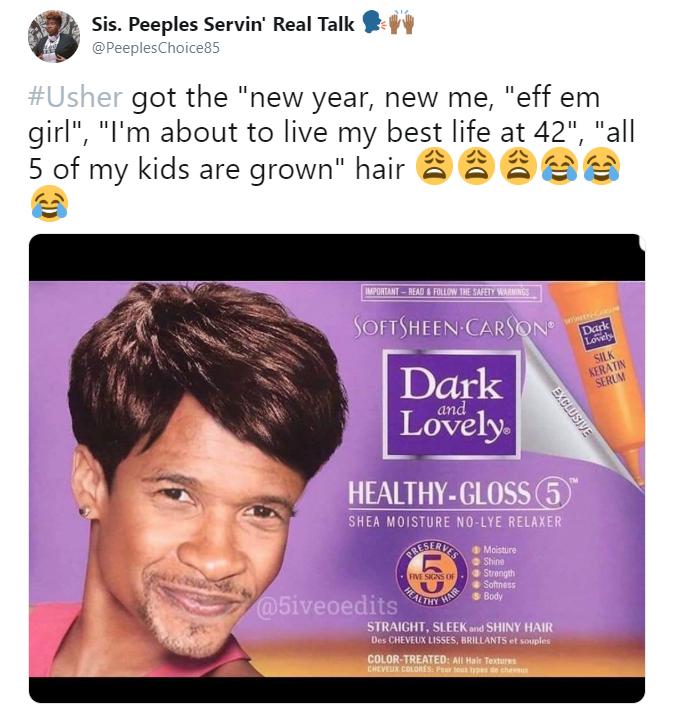 So what if he looks like an extra from The Great Gatsby movie? Or that he now has a subscribe and save for the economy bundle of Dapper Dan pomade on lock. This is still the man who brought us "Love in this Club," "OMG," "You Make Me Wanna," "There Goes My Baby," "My Boo" ...are we really going to turn on him because he's rocking the same peanut butter hairdo as the Red M&M during Easter Time? Shame on us.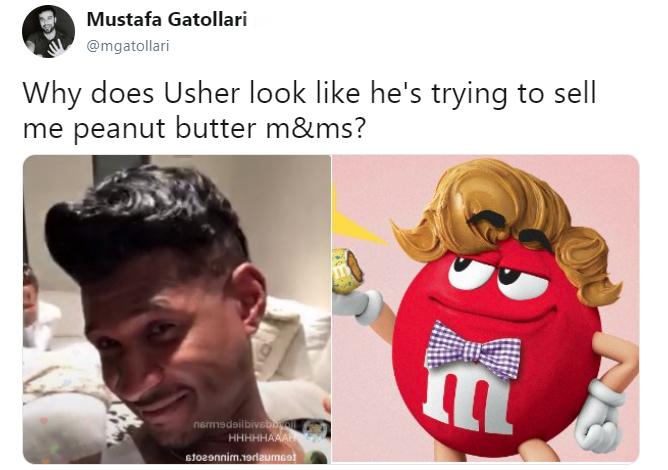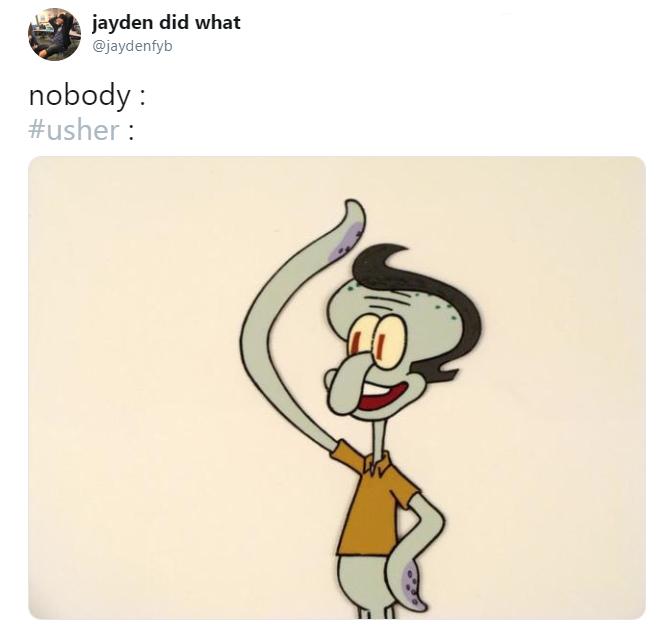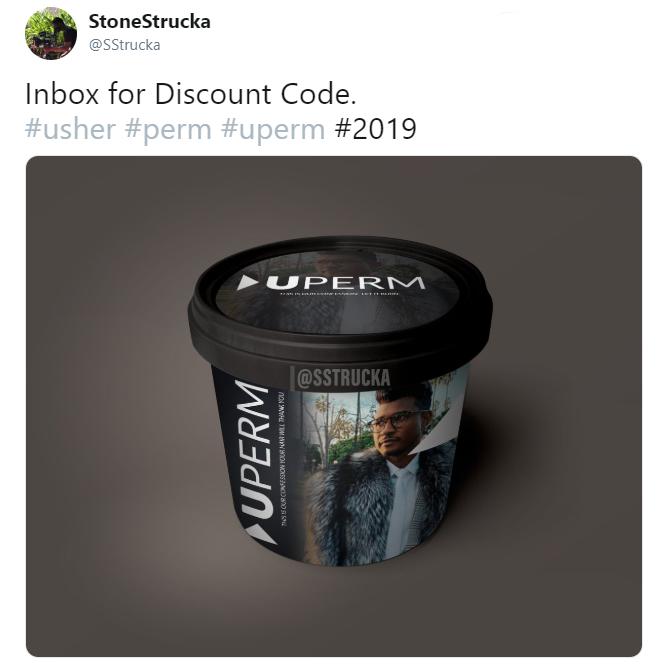 Usher rocked the hairdo as part of a Rat Pack-inspired party he was attending and documented his transformation on Instagram. But his captions made it seem he was thinking about keeping the hairdo as more of a permanent look and less of a one-off he was doing just to go hard for a party. He joked on IG live to viewers, "This ain't going nowhere. I can't stop touching it! I'm like the black Superman. Something new. Something to look at. There's going to be a lot of changes next year. Really give less of a f***."

He proudly flaunted the new look on his Instagram account with two separate old-school photo shoot posts, really driving the point home that he doesn't really care what anyone thinks of his new 'do.
That's good news, because he'll need a thick skin to not let some of these memes get to him. You can check out more of them below.