These Are the Top Memes of 2018
2018 has been a crazy year for pretty much everything, but let's get down to brass tacks and what we all really care about on the internet: the memes. 2018's all about the memes baby, and here are the top ones.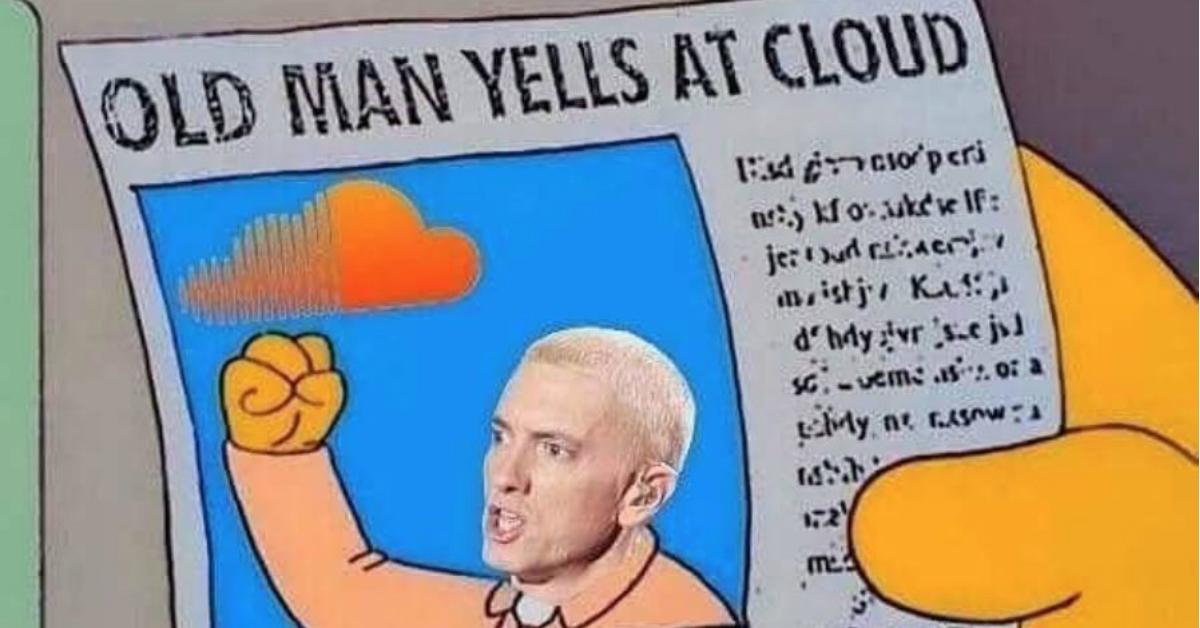 The best way to measure time on the internet is through its memes. The jokes become cyclical. While the comedy stylings or TV take multiple years to cycle over (three-camera sitcom set up, to four camera, to mockumentary, etc.) the running jokes of memes and memes formats have a much quicker turnaround.
If you're on social media as much as I am, then you quickly notice which memes are the internet's golden children for the time being and which one's are getting phased out. Though 2018 hasn't yet come to a close, let's take a look back at all the memes that made people laugh, maybe even cry (with laughter), over these magical months.
Article continues below advertisement
1. Kermit the Frog sippin' on tea.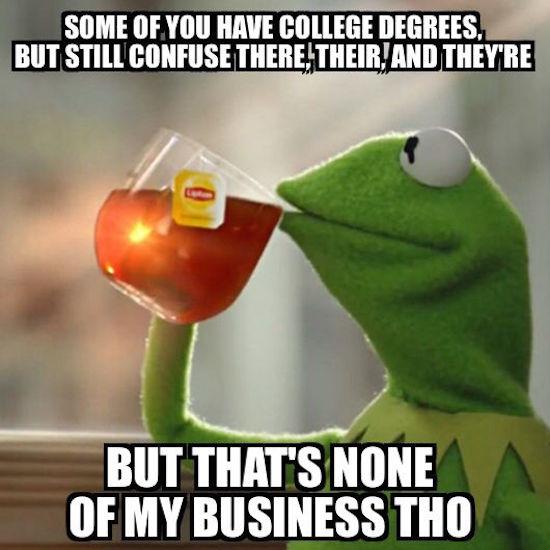 It's the best meme to use when you need to make a decisive point about something to prove someone or something wrong. A little, "don't mind me while I sip on this here tea" action. Now this meme isn't exactly new, but for some reason, it's been a couple of years and it's still going strong. I guess you could say it's...evergreen.
2. Evil Kermit the Frog.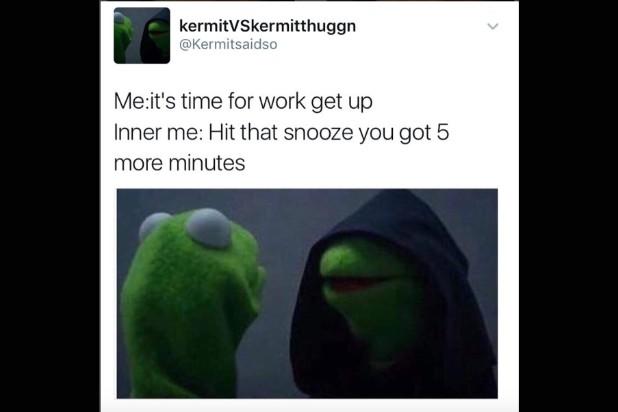 The longevity of Kermit as a meme is staggering, I don't know what it is about this muppet that warranted two viral memes that span multiple years, but this one about the constant battle between our ID and our EGO, between going after our dreams and living our best lives our succumbing to our baser selves is the deepest meme to come out of 2018. Also: LOL evil kermit that's wild.
Article continues below advertisement
3. Kylo Ren.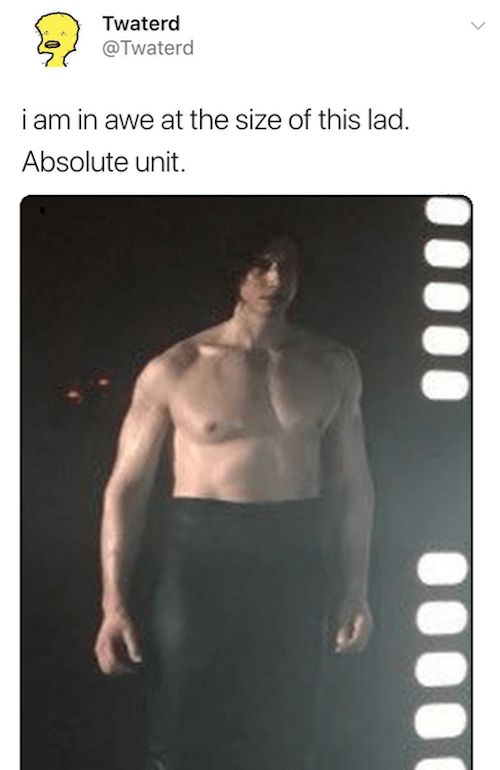 Look, we still haven't gotten over the fact that Kylo's been walking around in those overly big pants with that thick torso and big arms. Homeboy's beefy, and the memes have been going strong since The Last Jedi came out.
Article continues below advertisement
4. Change my mind.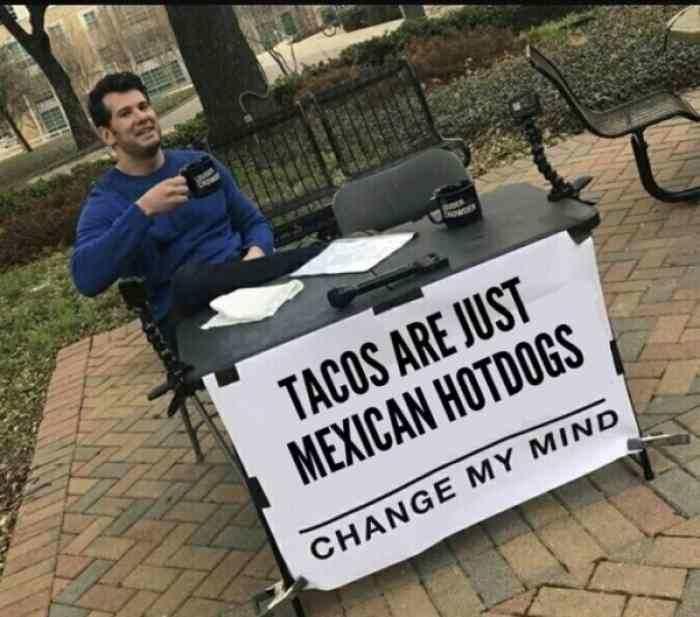 Have an unpopular opinion? Or maybe you see something in a different light that other people never considered? Perhaps you want to knock down someone's obsession with something that doesn't deserve to be obsessed over? This is the meme for you.
Article continues below advertisement
5. Evil Patrick.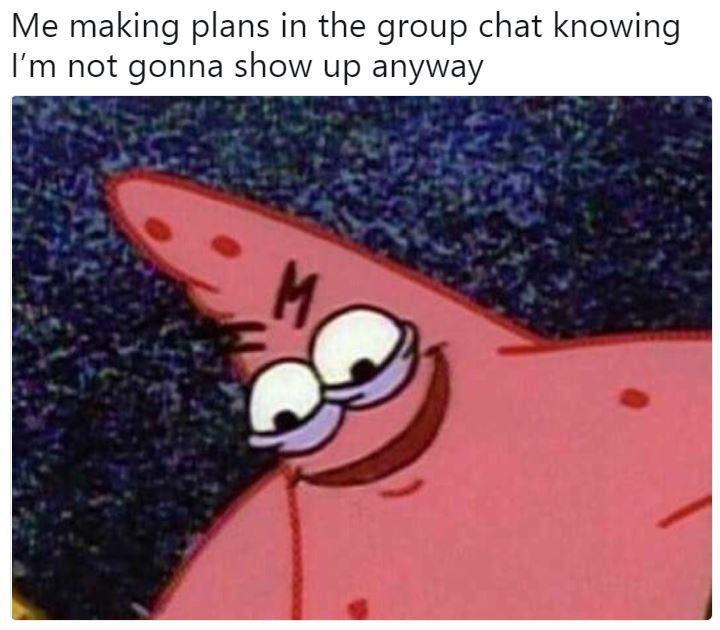 When talking about chaotic evil, there are fewer memes than the Evil Patrick one that represents such a life philosophy. My favorite part about the Evil Patrick meme is that it keeps the Spongebob tradition of quality memes going strong.
Article continues below advertisement
6. Good Morning.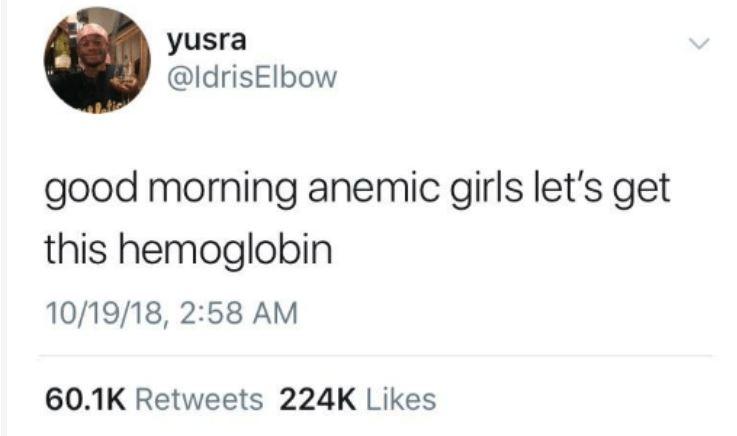 Carpe diem. Seize the day. This meme started off as semi-mocking the "let's get it" mentality by so many super-positive social media peeps who want to inspire and encourage everyone on the web to live their best lives. Of course, it became a huge source of comedy.
Article continues below advertisement
7. I don't feel so good.
Yes, one of the most heartbreaking moments of Infinity War was turned into a meme. Seeing a young Spidey (spoiler alert) fade away is traumatizing, and I guess the only way to deal with it was with humor. Good job internet for creating such an effective coping mechanism.
Article continues below advertisement
8. Expanding the brain.
Also known as the "higher consciousness" meme, by constantly associating progressively dumber/more asinine things as being the keys to unlocking higher states of being in the mind. Like most "self-improvement" memes, the dumber, the better.
Article continues below advertisement
9. Mr. Krabs.
I don't think there has ever been a meme that so perfectly captured in-the-moment-high-pressure anxiety like this Mr. Krabs meme. The outer-blur effect is what really makes it.
Article continues below advertisement
10. Best friend.
Best friends make the world go round, and the only thing better than having a best friend (here's mine), is being able to mercilessly laugh with and at yours. What better way to do that than with memes?
Article continues below advertisement
11. Distracted Boyfriend.
For me, this is the king of all memes. Born from a stock image search, it took on a life of its own, spawning countless Photoshops and turning the Spanish models in the photos into internet mini-celebrities. All right so yes, it came out in 2017, and it's pretty much neared the end of its life cycle, but it's still darn relevant, OK?
Article continues below advertisement
12. Moths.
There's really no recurring image or logic behind moth memes, but for some reason, the internet recently found moths hilarious and people have been incorporating them into their online joke repertoire.
Article continues below advertisement
13. That's showbiz, baby.
You could try and take a healthy approach to rectify whatever is bothering you about a specific institution, or maybe take steps to enrich your life by going after what really makes you happy on a daily basis while simultaneously killing the things that get you down in life.
Or you could just say, "That's showbiz, baby."
Article continues below advertisement
14. Celebrities' "real names".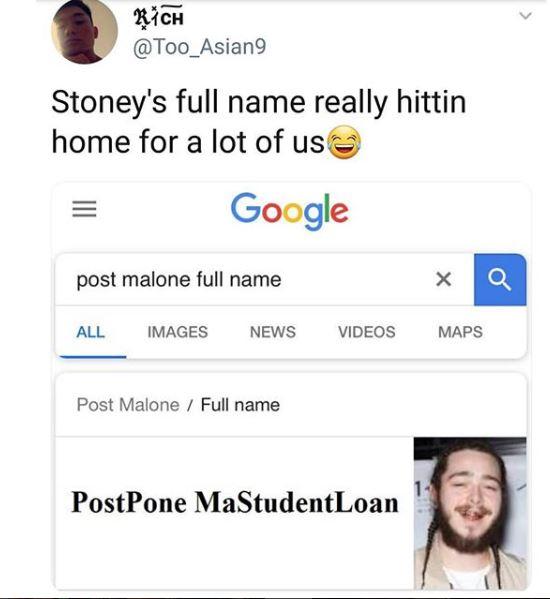 Silly? Absolutely. Hilarious? You betcha. People are always fascinated with the real names of celebrities' and performers, so people decided to take it upon themselves to come up with some of their "real" names for the rest of the internet's enjoyment.
Article continues below advertisement
15. Label memes.
This one isn't exactly new but it's still going strong. It's a simple premise: find a great image and start labeling it with your joke. Works well for hot and trending news topics, or this pic of Bill Clinton really enjoying Ariana Grande's performance.