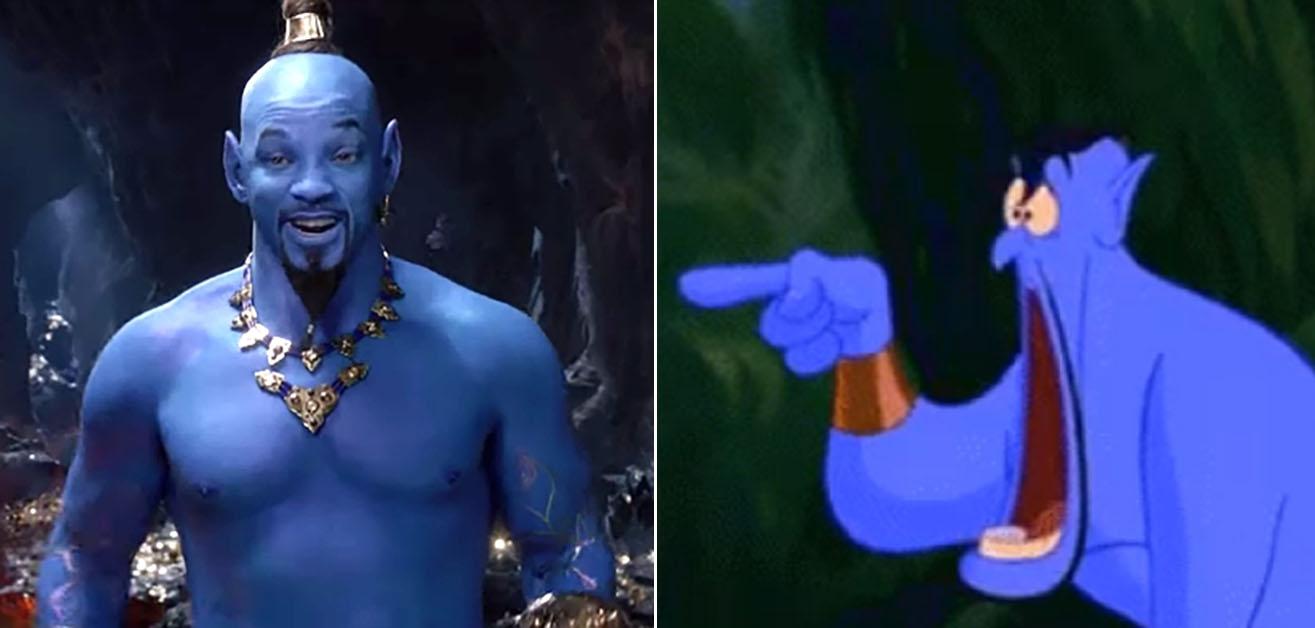 People Got a Look At Will Smith's Genie in 'Aladdin' and They Aren't Impressed
By Mark Pygas

Updated
The first full trailer for the upcoming live-action Aladdin movie, which opens in theatres on May 24, dropped during the Grammy Awards last night, and it's looking pretty awesome. Guy Ritchie's live-action Aladdin features Will Smith as the Genie, while newcomer Mena Massoud will take on the lead as Aladdin and Naomi Scott was also announced as Jasmine. 
The trailer itself doesn't give away much, but does show Aladdin in the cave of wonders and rubbing  the lamp. At the end of the trailer, Will Smith's appearance as the genie is revealed, and people seem to either love it or hate it...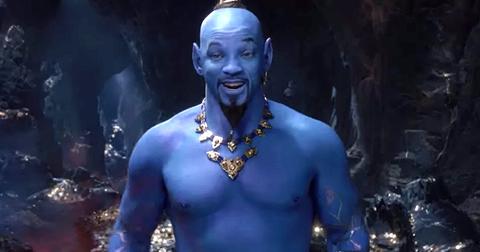 Social media is obviously alight with people's opinions on Will Smith's look, and not many appear to be favorable. Some people are comparing him to other movie characters...
A bald but not-blue Smith was first revealed in costume on the cover of Entertainment Weekly back in December. The actor later said the photos showed Genie in his "human/disguise" form and that the character "will be CGI most of the movie." 
"I got to do everything I know how to do in this movie," Will previously told Entertainment Weekly. "I got to act and it was comedy and beautiful dramatic scenes, I got to sing, I got to rap, I got to dance, I got to do action sequences — it was everything that I've trained and learned how to do over the last 30 years of entertainment and I got to it use all in playing the Genie." 
But not everyone seems to be enjoying Genie as much as Will, with others thinking it's the stuff of nightmares. 
This one seems accurate, to be fair. 
Some Twitter users were truly shocked by the moment. 
Others, however, seemed to be down with the look.
What do you make of the look?