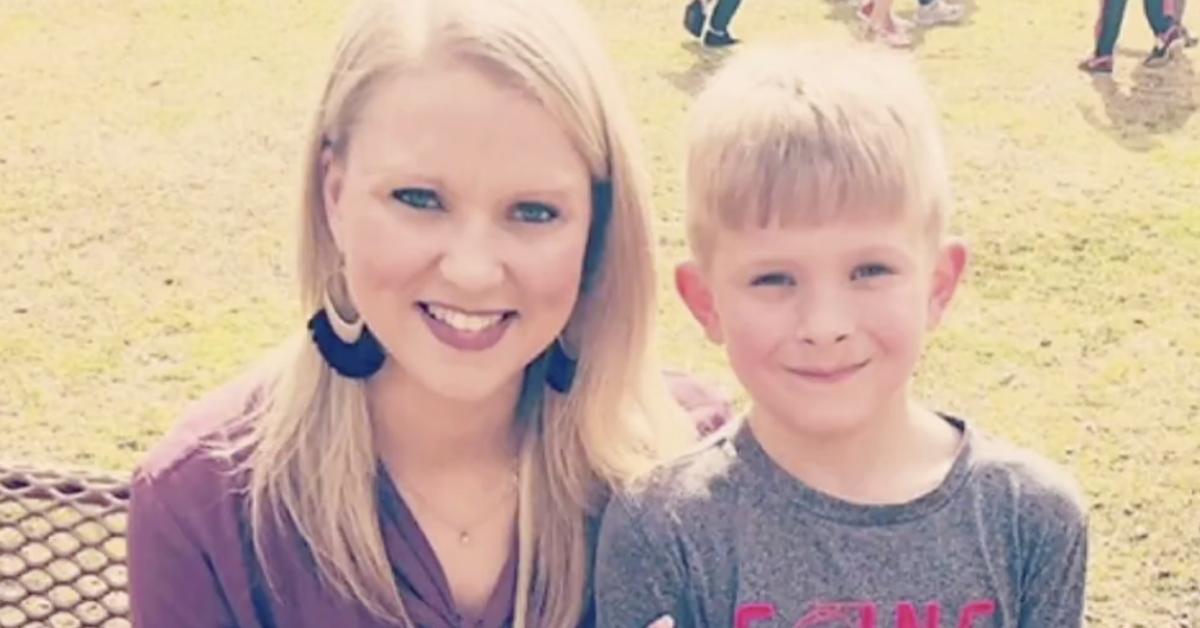 Teacher Spots a Boy Riding His Bike on the Highway and Saves His Father's Life
Seven-year-old Cameron Simoncic saved his father's life by hopping on his bike and pedaling over to his grandmother's house.
It's kind of crazy to think a child so young would have the presence of mind to take such deliberate action when facing such a scary situation. My wife, for example, when freaking out over a large stick bug that somehow got into our bedroom, abandoned me and my son and shut the door on us.
Article continues below advertisement
Granted, it wasn't exactly a life-threatening scenario, but it's good to know where her priorities lie whenever the going gets tough.
Cameron's situation was way scarier, however. The young man came home from school one day to find his father passed out in the kitchen. Cameron's dad lives with diabetes and sadly he's endured these types of "episodes," as his son puts it, before.
"My dad has diabetes and whenever he has these episodes and whenever it happens, his brain can't function," the young man said in an interview with local news outlet, 7 News.
The first grader tried using his father's cell phone to dial 911, only he didn't know the password to the device. He ran out of the house and went to the next door neighbors, bur no one was home.
Article continues below advertisement
Cameron then decided to hop on his bicycle and go over to his grandmother's house for help, but that required taking the highway.
Highway 25 was packed with cars spread across four lanes, but Cameron was committed to completing the 5-mile journey.
Article continues below advertisement
Thankfully, he didn't have to. His first-grade teacher, Keller Sutherland, spotted the young boy and immediately knew something wasn't right.
Like Cameron, Keller wasn't exactly having the best of days herself. She was questioning whether she wanted to be a teacher anymore. She called her husband and asked if he could pick her up early from school after a meeting was canceled.
On that ride back home, she noticed Cameron riding his bicycle on the highway and knew there had to be something amiss.
"I just told my husband, I said there's a small child on his bicycle riding down the road. I'm not sure what's going on but I feel like I need to just turn around and see what's going on."
Article continues below advertisement
It wasn't until she approached the young boy that she noticed he was one of her former students — she taught Cameron in kindergarten. After calming the young boy down, two other men pulled over after witnessing the scene on the side of the highway.
They called 911 and when the first responders arrived, Cameron told everyone how to get to his house.
Article continues below advertisement
The medical team gave Cameron's father an injection to revive him and Keller remembered the crackers she purchased from the school vending machine right before leaving work. She gave them to the first responders, who then fed the snack to Cameron's father, which helped normalize his blood sugar levels.
Being able to help one of her students, even outside the classroom, helped Keller realize that her role as a teacher wasn't restricted to the classroom. She felt a renewed sense of purpose after having the opportunity to help a young boy and his father in their time of need.
Article continues below advertisement
"There's no doubt that God placed me where he did when he needed me," Keller said.
It's awesome that that's her take away from the entire situation. Mine would be to give your kid a basic flip phone for emergencies, or maybe teach them how to dial 911 even from the lock-screen, which you can do. But that's awesome, too!