Robert Irwin Brought More Animals Onto 'Jimmy Fallon' And People Loved It
Robert Irwin returned to the Tonight Show with Jimmy Fallon with tons of amazing creatures.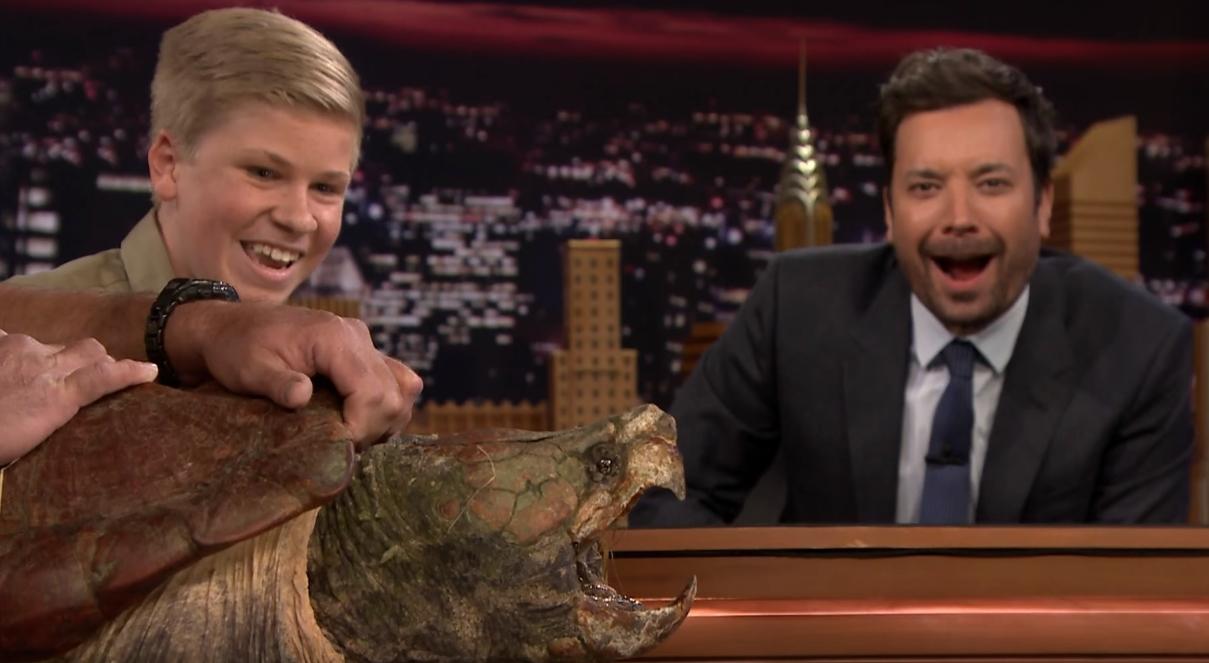 Earlier in the year, Steve Irwin's son, Robert, brought a bunch of animals onto The Tonight Show With Jimmy Fallon. And viewers were in awe over just how enthusiastic the young boy was about animals. It was like his father never left us.
The apple doesn't fall far from the tree. It seems the late Steve Irwin's son, Robert Irwin, has inherited his father's love of animals, even reptiles, just like older sister Bindi. He brought his enthusiasm for snakes and sloths to the Tonight Show where Jimmy Fallon greeted Robert's scaly friends with open arms, albeit somewhat reluctantly. The video is priceless.
Sadly, Robert is almost too young to remember his dad, but clearly his mom and sister have helped keep the memory alive for him, and the entire family remains very actively involved with the Australia Zoo in Queensland.
In addition to the giant python and Kristen Bell's favorite animal, Robert brought on an armadillo and some honestly adorable mini crocodiles. But beyond his amazing menagerie, what's really striking is how much this youngster resembles his father, who passed away in 2006 from a deadly stingray attack.
Article continues below advertisement
And we've got some good news. On last night's episode, Robert brought even more animals onto the show, including a giant turtle that terrified the host. It was an amazing deja vu that clearly was a hit with the fans as he got to do a round two with Jimmy and it was just as exciting as the first:
Article continues below advertisement
And Twitter seemed to love the appearance, too. It's definitely clamoring for a round three down the road.
Article continues below advertisement
Article continues below advertisement
Article continues below advertisement
He's just as popular as his father. It's amazing how his children have been able to follow so perfectly in his footsteps. He would be proud of them.