Dog Watches Horror Movie And Reacts Exactly As Most Humans Do
This dog is super into this movie and even jumps at the scary parts like a human would.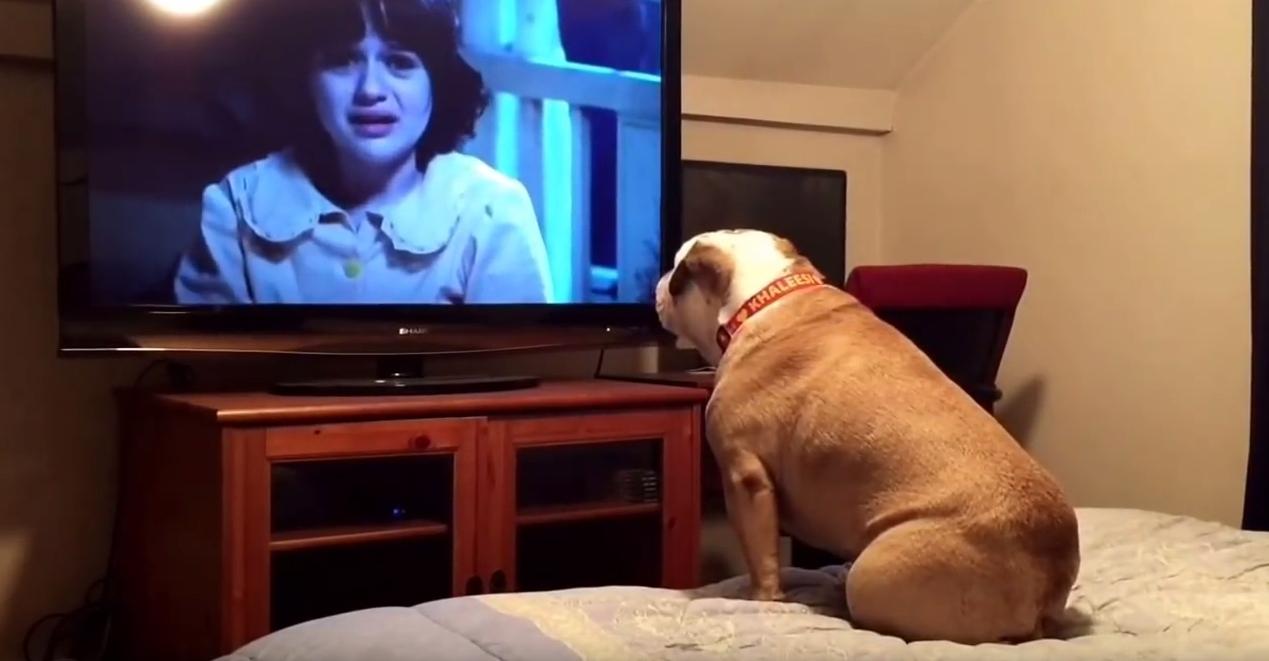 Our pets are part of the family. It's just how it is. We invest so much into them that it hurts when we can't have them around We want them to pretty much be there for every huge moment in our lives. While some hospitals make exceptions, not many allow cats and dogs to visit their owners, despite the tremendous health benefits. That even means watching movies with the family, even the really scary ones.
If you haven't seen The Conjuring, then I suggest that you watch it behind your fingers. It's absolutely terrifying. Just ask Khaleesi the bulldog, who recently had the displeasure of watching the movie. But since she's mother of doggos and all, Khaleesi had to do her best to protect all of the potential victims in the movie.
She isn't going to let those scary ghosts get anywhere NEAR her humans. She'll woof them all away from the house instantly.
Article continues below advertisement
Apparently this isn't uncommon, Khaleesi's owner explained: "Khaleesi the bulldog loves watching horror movies and always tries to protect any potential victims from harm! She is especially vocal when children are in danger as seen in this clip."
Article continues below advertisement
And YouTube commenters seemed to love the little dog's reaction, with one writing:
"Calm down, dog. I've been yelling at dumbasses in horror movies for years. It never helps. They're dead."
Article continues below advertisement
"Conclusive proof that horror movie protagonists really are less intelligent than dogs. Come on, writers."
Article continues below advertisement
Others were more concerned about Khaleesi.
"Dogs going to have nightmares for days," a commenter wrote.
At least you tried to help them, Khaleesi. We love her. She looks like a pretty happy pupper in a good family. Maybe leave the light on for her just in case she's still feeling a bit scared from the movie.