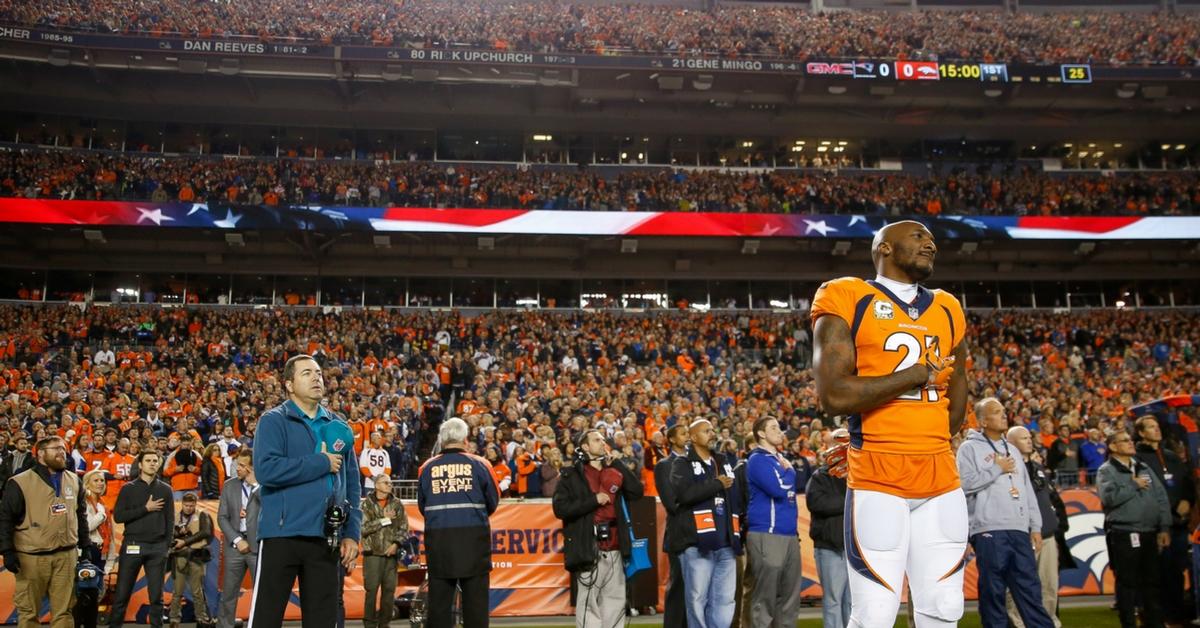 All NFL Players Stood For The National Anthem This Weekend To Make Powerful Point
By Chet Dawson

Nov. 18 2019, Updated 2:11 p.m. ET
In honor of Veterans Day on Saturday, the NFL Players Association voted unanimously to hold a moment of silence during Sunday's games to honor those who have served. 
Article continues below advertisement
As a result, the long-standing protest against racial inequality and police brutality was largely suspended over the Veterans Day weekend, with only three players kneeling before games. It was a big moment that showed that players are united in their attempts to highlight the issues that exist in America especially for people of color who are victims everyday to senseless brutality at the hands of the police forces.
Even Titans receiver Rishard Matthews, who previously had participated in the protests, walked on field holding hands with soldiers and stood for the anthem. It was a very powerful moment for NFL players and  showed the nation what they're really trying to do.
Rishard Matthews said he joined teammates on sideline for national anthem because he wanted to make it clear protest is not about military. #Titans #SaluteToSerivce

— Jason Wolf (@JasonWolf) November 12, 2017
Article continues below advertisement
The moment of silence was part of a larger #SalutetoService campaign by the NFL to show their support for the military after many had accused protesting players of criticism of our service members. In reality, it wasn't the message the players were trying to send at all with their protests in the previous week. They wanted to highlight the problems they face without disrespecting others, and many Veterans have come out in support of this movement.
Article continues below advertisement
Article continues below advertisement
Article continues below advertisement