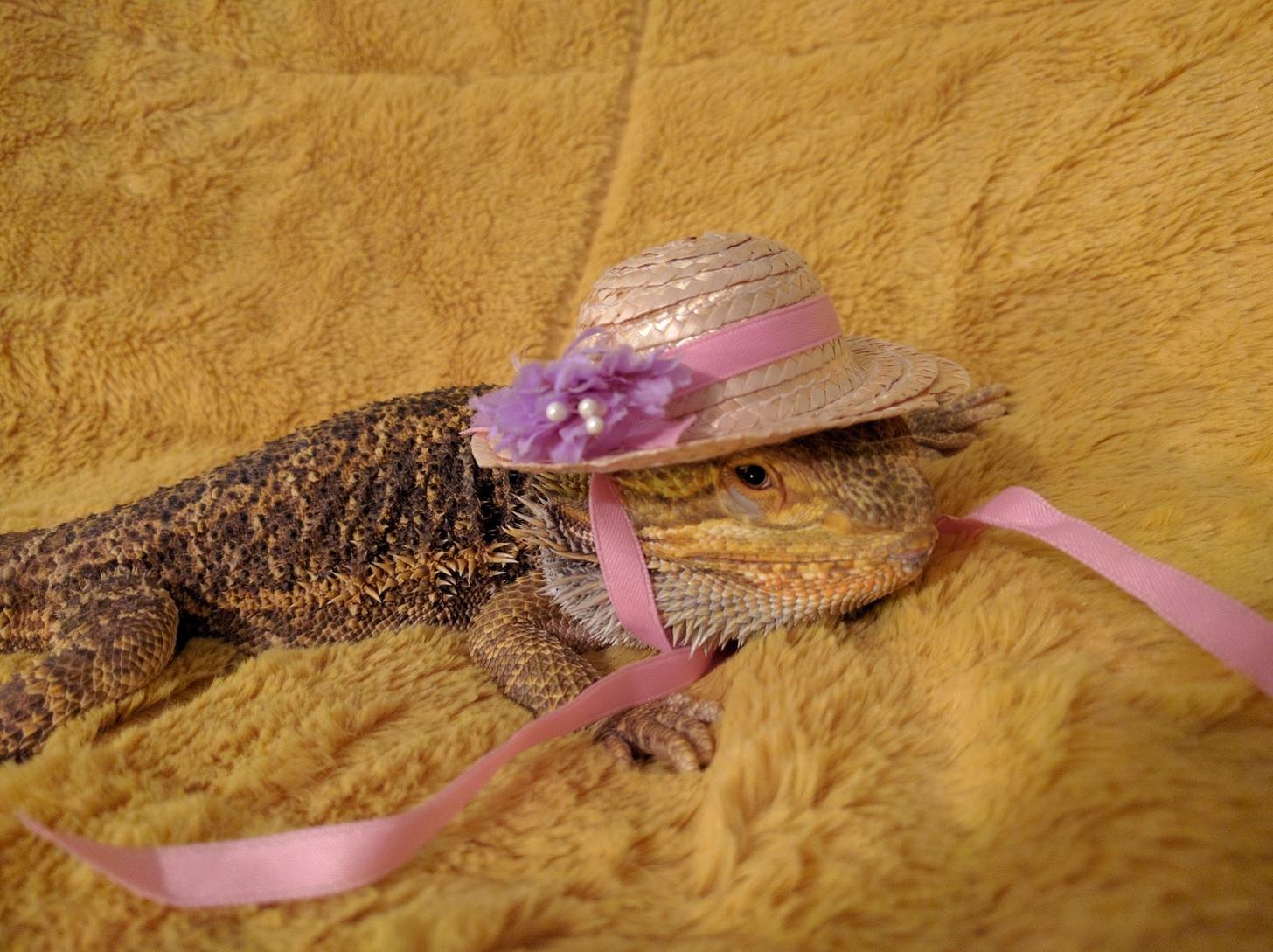 These Animals Wearing Hats Are Guaranteed To Brighten Your Day
By Zachary Brenner
Here's a fun thing to do. Ask yourself: Is this something that exists on the Internet? Then go and see if you can find that thing. And guess what? You almost always win.
Here's an example. Today I was wondering if there is a whole series of photos featuring animals wearing hats. The answer was yes, because the answer is always yes. And now I will do y'all the fine service of sharing this picture with everyone because the world needs to see these. No longer do animals in hats have to hide!
Come to think of it, I guess they weren't really hiding. They were actually pretty easy to find. That was kind of the whole point of this game. Well, enjoy anyway!
Captain Snake, at your service.
A very fancy snake, indeed.
They did this backwards, right? Isn't there supposed to be a rabbit inside?
She's ashamed... but it's so dang cute!
She wants to spend some time in the shade, OK?
Guess who is ready for Easter??
St. Patrick's Day was crazy!
Yeehaw! Giddy up, partner!
These are the hats we wear to feasts, similar to what the pilgrims wore.
That is a real jewel, by the way.
We're going on an adventure!
Who says sharks are scary?
They look dapper, if you ask me.
No one came to this snake's birthday party.