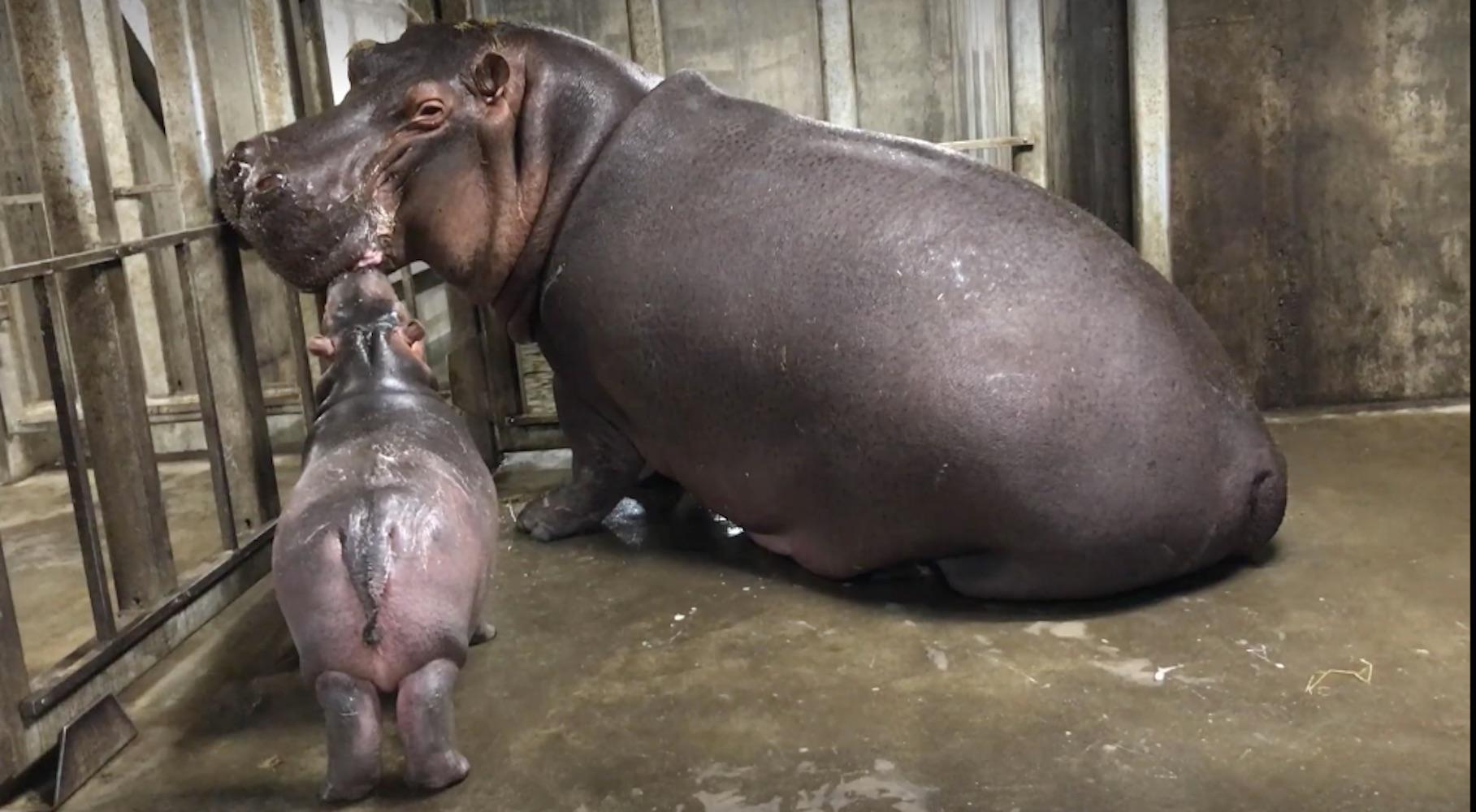 Fiona The Hippo And Her Mom Finally Met And It's Too Cute
By Aimee Lutkin
Fiona the hippo has been the pride and joy of the Cincinnati Zoo since she she came into the world in late January after capturing the Internet's heart with her story. Fiona was born prematurely, at only 29 pounds. The average weight for newborn hippos is 55 to 100 pounds. It was a huge undertaking to save her and the whole Internet was watching closely as her recovery started. We were all routing for her! The zoo basically had to monitor her 24/7, which meant that her mother Bibi couldn't do all the usual mother-daughter bonding stuff, like taking baths together:
Or explore her surroundings:
Or play dress up with her:
All the stuff her caretakers got to do:
Of course, Bibi probably doesn't care too much about any of that stuff. She's a hippo. She likes swimming and food. Hippos of course eat their weight in food each day, so it's always a high priority for them to get their munch on 24-7.
But eventually, Fiona was slowly introduced to her parents, and it seemed to go well. Initially, there was a barrier for Fiona's protection. She's tiny, and they could just smoosh her without meaning to because these guys are extra large, but soon they were able to see each other up close:
The Cincinnati Zoo announced Thursday that another milestone has been reached and it is, obviously, absolutely adorable:
Watching Bibi sit there calmly as Fiona snuggles and licks her will make you think of all the times your own mom tolerated you annoying her to death. The true test of love! We're glad these two finally got some chill time together. The mom definitely deserves a good rest after the long labor she was in. Here's to a happy family!