Nick Viall: "This Season Played a Big Role in Why Clare Is Our New 'Bachelorette'" (EXCLUSIVE)
In this exclusive interview with former Bachelor Nick Viall, we explore the significance of having 38-year-old Clare Crawley as the next 'Bachelorette.'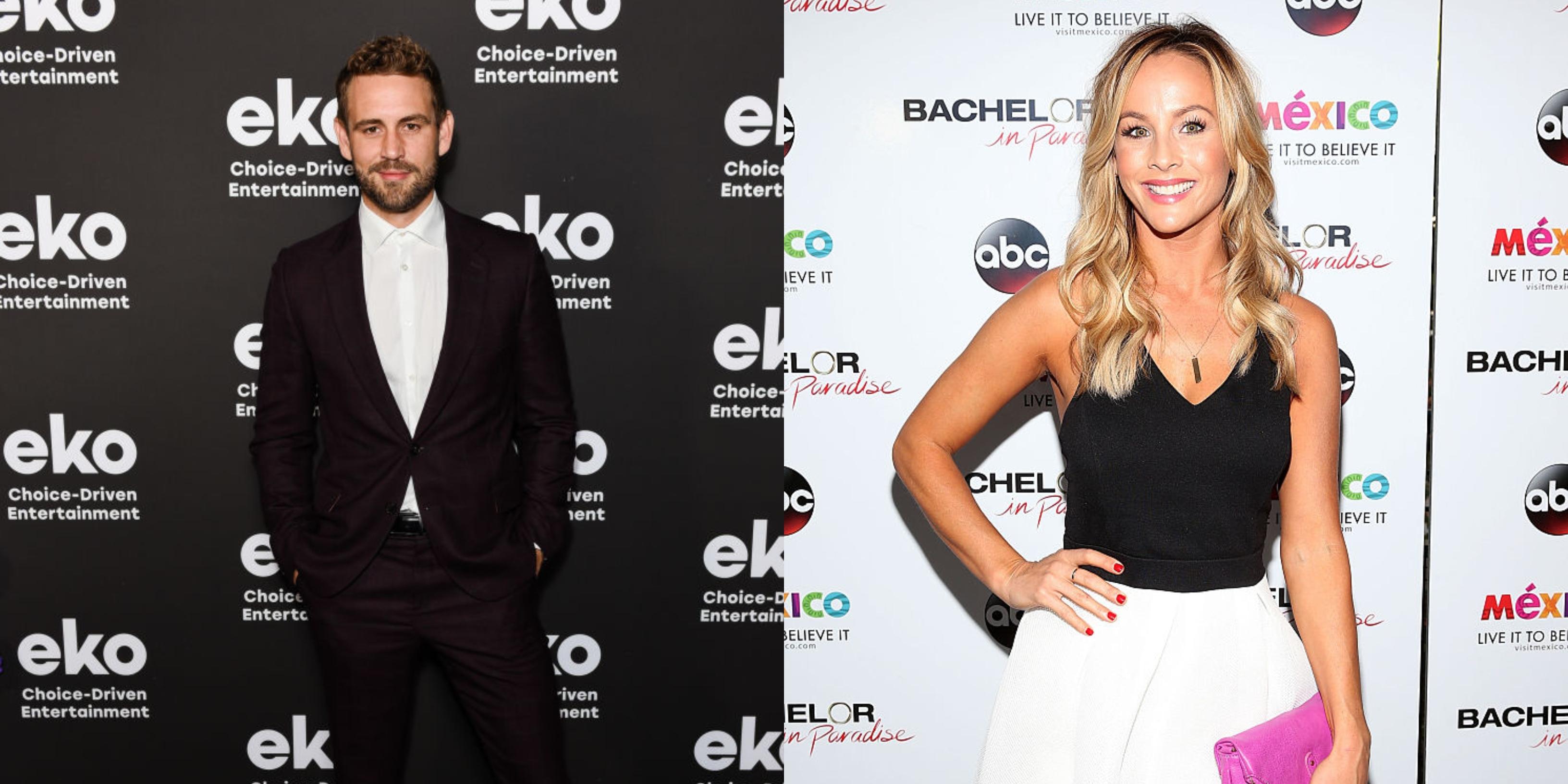 In March 2020, Bachelor Nation handed off its 16th Bachelorette title to none other than Clare Crawley. The 38-year-old from Sacramento, Calif. had previously appeared on Juan Pablo's season, the first two seasons of Paradise, and the one (and only) spinoff season of Winter Games.
Article continues below advertisement
Distractify was able to catch up with Bachelor Nation heartthrob, Nick Viall, to discuss the cultural implications of having an older Bachelorette, and why Peter Weber's season of The Bachelor was essentially a springboard for a candidate in their late '30s.
Article continues below advertisement
According to Nick Viall, having Clare as 'The Bachelorette' fills a void in televised dating.
Almost nobody gets married in their '20s anymore. Whether that's because women have become more career-driven over the years, or if it's because divorce is more common than ever, it's important to show older women dating on TV. Until now, Nick felt Bachelor Nation was somewhat overlooking their very prominent group of eligible, dateable women, so he's thrilled to see Clare on the show.
"I'm excited [to have someone older for The Bachelorette]... I think it's kind of strange that The Bachelor is such a pop culture platform, and although it's not necessarily realistic to what real dating is like, it's supposed to — in some ways — represent dating in America," Nick explains. "There are a lot of eligible women in their '30s that haven't settled down yet! I think [it's great] we get to see that now."
Article continues below advertisement
"We get to see a woman in her late 30's being represented, [from] a population of very eligible women who are very much wanting to slow down and start a family. We've seen the 20, 25 year old version several times over and that will happen again, but it's nice they're doing this now," he continues.
Article continues below advertisement
He believes this past season of 'The Bachelor' inspired having an older woman on the show.
Many of the Bachelor Nation ladies — especially in more recent years — have been as young as 22 or 23 years old. Understandably, it often leads to fellow contestants questioning if they're actually "there" for the right reasons. And it leaves viewers wondering, "Do they really want to get married at that age?" Many of the women on Peter Weber's season of The Bachelor were arguably too young, and Nick believes that inspired ABC to ultimately pick Clare.
Looking back on Peter's season, he says, "I think it's been entertaining, and I think people have been critical of the age [of the contestants]. I think this season played a big role in why Clare is our new Bachelorette, which is going to be great."
"The fact that they casted an older woman is seriously fantastic," he adds.
Article continues below advertisement
Nick has one piece of advice for fellow single ladies (and gents) navigating the dating world:
"Bring Orbit Gum! I'm serious, there's nothing worse than failing at the end with bad breath, or breathing on someone with bad breath," he says. The former Bachelor feels so strongly about fresh breath, that he teamed up with the beloved candy company to promote the Bad Date Rebate, a contest that encourages gum chewers to open up about their dirtiest dates via Twitter.
Article continues below advertisement
Starting March 9, enter by tweeting about your latest (and worst) "dirty date," tag @OrbitGum, and use the hashtags #KeepItClean and #Sweepstakes. Nick will be reading all your cringe-worthy date stories, before a total of 500 lucky winners receive $75 via Venmo. You know, for pain and suffering from that grody outing.
"Other than [bringing gum], ask a lot of questions, listen then respond, and don't try to impress anyone!" he adds.
As Nick said, Clare is definitely filling Bach Nation's void of older single women, so get excited for yet another incredible season. We're already planning future watch parties, as we speak.