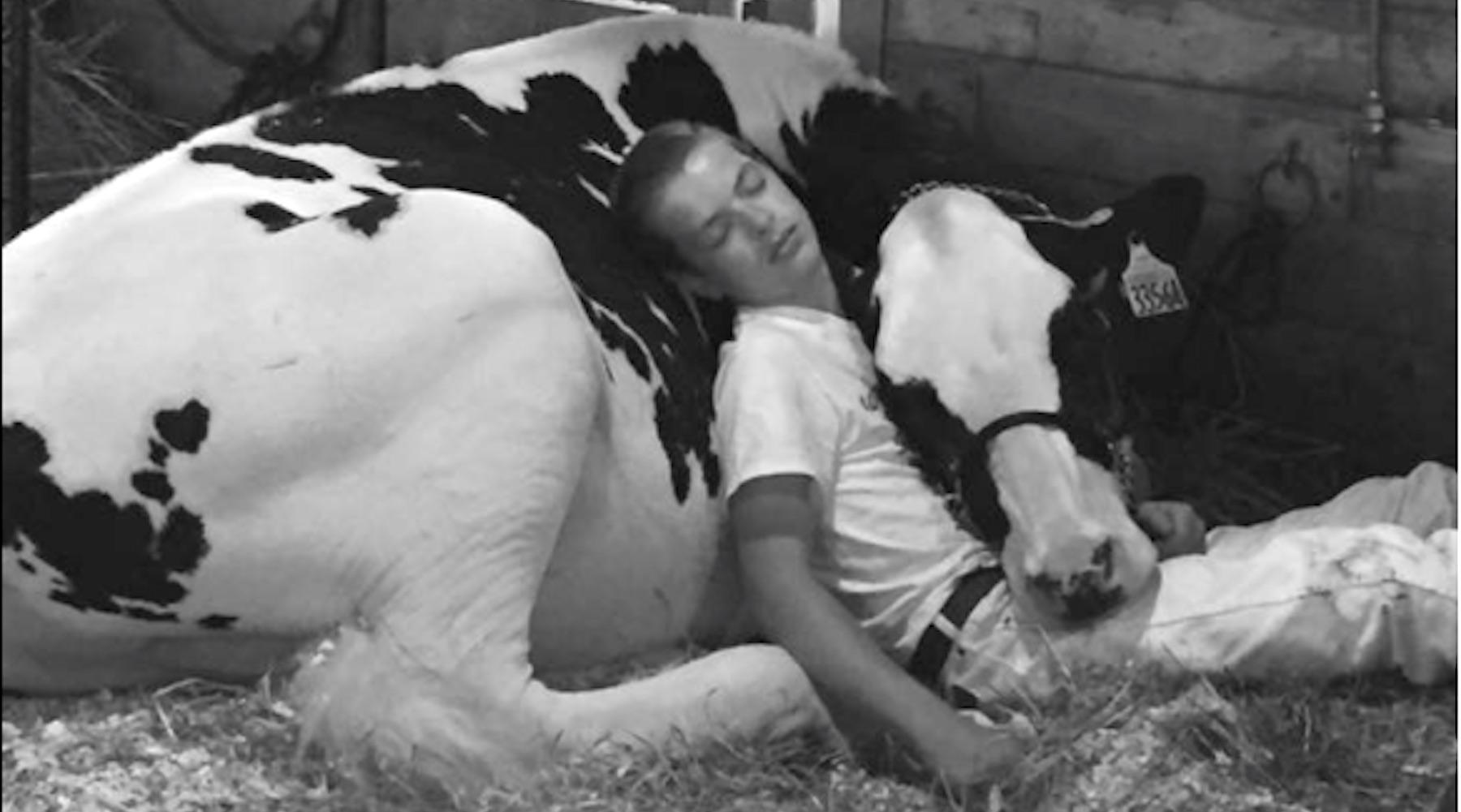 This Boy Sleeping With His Cow At The State Fair Is Breaking Everyone's Heart
By Aimee Lutkin
When you think of cute and cuddly pets that you like to cuddle up with, you probably think of a dog, or a cat, or maybe if you're Khabib Nurmagomedov, a young bear. Any kind of cute and sweet, cuddly, adorable animal you're thinking of slinking up to will most likely be a mammal. And even though most mammals all share the same traits, there are only a few we want to cuddle up with. But why not a cow? That's what happened with this young man while at the State Fair with his beloved family friend.
A 15-year-old named Mitchell Miner has been getting his heifer, Audri, ready for the Iowa State Fair this weekend for quite some time, which means he spends much of his day feeding her, brushing her, walking her, and washing her. In that time they've established quite a bond, which Miner's dad got the perfect photo of right after Audri's showing that Sunday:
The Desmoines Register reports that Miner and Audri had both been up since three a.m. to get ready for her showing, and at the end they were exhausted. They curled up in the hay together and dozed off.
Everyone on the Internet is losing their minds and hearts over the two friends, though apparently it's not that uncommon for farm kids to snuggle the livestock. Which is kind of making me wish I took that agricultural and livestock major while I was in college, imagine that, hanging out with cows all day.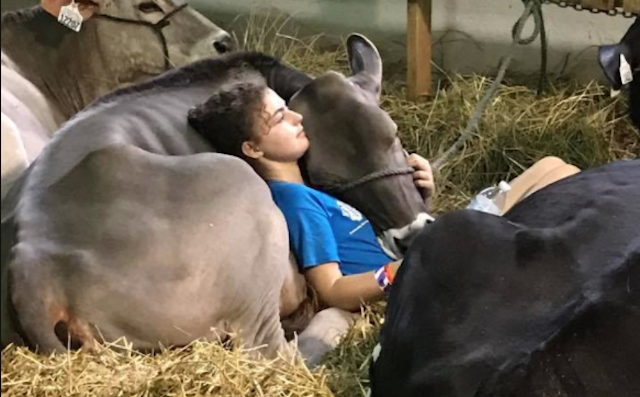 Miner told reporters that he hasn't thought too much about his close relationship with the heifer, but he seems to think it's pretty unremarkable.
"She likes to lay down quite a bit," Miner said. "I don't really understand the bond with my animal either. She just enjoys my company."