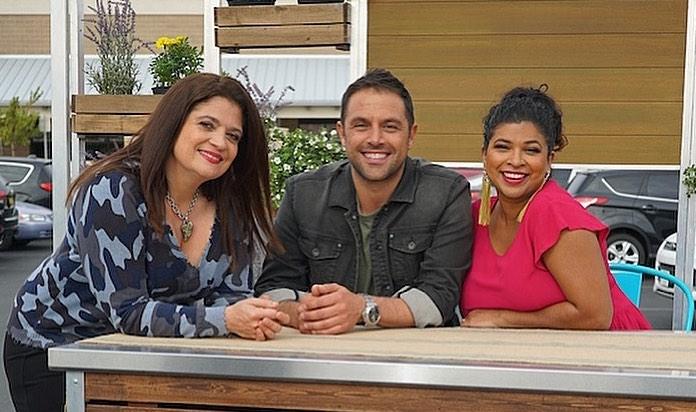 There's a Common Thread to All the Stores on 'Supermarket Stakeout'
'Supermarket Stakeout' is a cooking competition show that takes place outside of grocery stores. So, where are the filming locations for the show?
With everyone sheltering in place, we've all been inside long enough to take on some new hobbies — like playing an instrument or cooking. Since the birth of cooking competition shows like Top Chef and Chopped, many networks have tried to mirror the success of these shows with their own takes on competitive cooking.
Article continues below advertisement
Food Network's Supermarket Stakeout is a cooking competition show hosted by chef Alex Guarnaschelli. Each episode takes place at a local supermarket where contestants buy their ingredients at a local supermarket and then cook in the parking lot. So, where are the filming locations for the show, and are these supermarkets in on the show?
How does 'Supermarket Stakeout' work?
The competition consists of three rounds and takes place in a supermarket parking lot, with separate stations for each chef to prepare and cook food. They are each given $500, which they must use to buy groceries from customers inside the store. The catch is that there is a limited stock of additional ingredients is available for the chefs' use.
Article continues below advertisement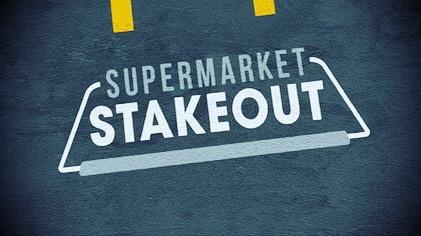 In each round, Alex Guarnaschelli assigns a general type of dish for the chefs to create. They have 45 minutes to buy ingredients, prepare, cook, and plate three servings. The judges evaluate the dishes on taste, presentation, and how closely they adhere to the theme of the round. The chef whose dish is judged the least satisfactory is eliminated from the competition and must forfeit their remaining money. After the third round, the last remaining chef has his/her cash total increased to $10,000.
Article continues below advertisement
All of the 'Supermarket Stakeout' locations have been on the west coast.
Season 1 of Supermarket Stakeout took place in southern California — mainly Hermosa Beach and Thousand Oaks. One of the main supermarkets featured in the show is Lazy Acres, which is a market to find the "best source for wholesome, natural, and organic foods and products," according to their website.
Article continues below advertisement
The other supermarket featured in Season 1 is Gelson's in Thousand Oaks, Calif. Gelson's is singularly known as the area's best market for superior produce, highest quality meat, seafood and deli, an unmatched selection of wine and liquor, and exceptional service, according to their official website. In Season 2, the show ventured in a little east and filmed in Nevada and Arizona. Fry's Supermarket in Phoenix and Smith's Marketplace in Las Vegas were the two supermarkets featured throughout the whole season.
Is 'Supermarket Stakeout' real?
One Reddit user spilled all the tea when it comes to the legitimacy of the Food Network show. When it comes to the customers who are "shopping" in the store, according to this user, they are all fake actors.
Article continues below advertisement
They wrote, "It's all planned in advance. They cast the grocery store "customers" and they arrive on set before filming starts, for hair and makeup. The production staff puts together each cart of items, then each round, they have each customer line up with their corresponding cart. Each customer/cart has a preset time to come out and get approached by the contestants."
Once you really think about it, it's obvious how perfectly set up the show actually is and how convenient it is that the "customers" always seemed to have the right food for the contestant's meal. Nevertheless, the show is fun to watch (especially host Alex Guarnaschelli), and we're excited to see what the rest of this season has to offer!