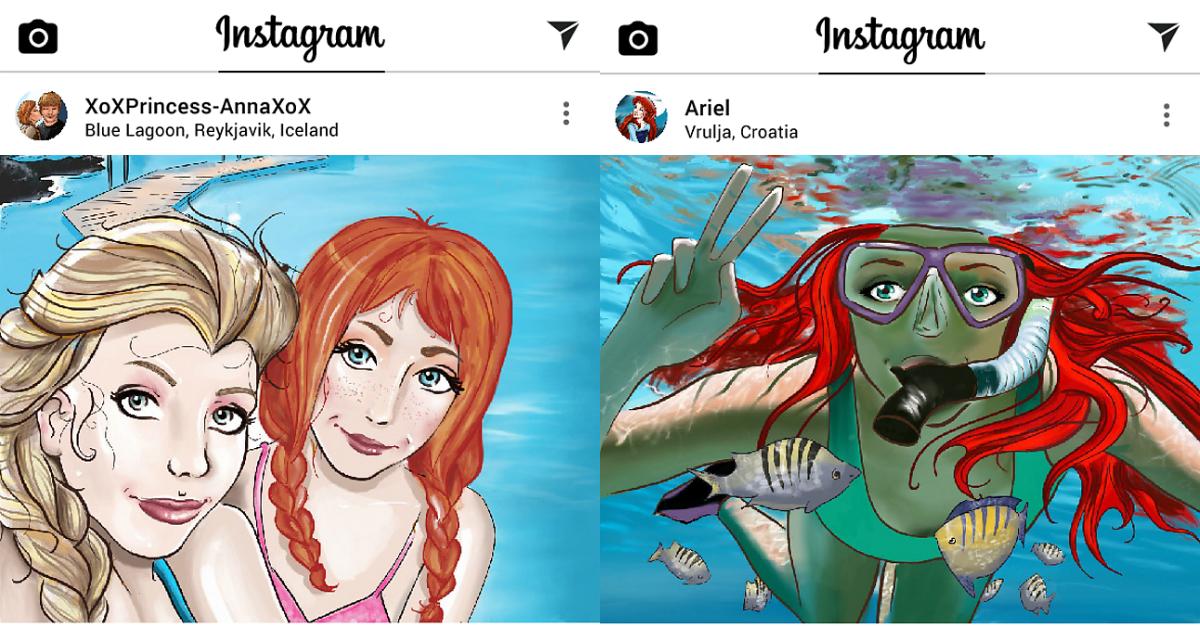 This Artist Imagines Instagrams For Disney Princesses On Vacation
By Mustafa Gatollari

Updated
When you watch all of these classic Disney movies, it's important to know something about these princesses we're so obsessed with.
They're really, really young. Like super young. Like Ariel is only 15-years-old in The Little Mermaid young. Meaning she's not old enough to buy a pack of cigarettes or legally drive by herself, or get a credit card or hold a job without working papers. But yeah, getting married to some charming prince after leaving her family and friends and life she knows while literally changing her species is OK. I get it.  It's part of the allure that often gets lost in the marketing of these movies and shows.
And because these princesses are teens, it makes sense if they're doing teen things, right?
Like posting photos of themselves on Instagram. It's hard to imagine Disney Princesses not using insta.
The peeps over at Cyplon Holidays mocked up a bunch of Instagrams of Disney princesses living it up while on vacation. They're so accurate.
This must be really annoying for Ariel now.
Of course Sleeping Beauty is getting some shut-eye.
Belle's such a nerd but hey we can't blame her for this one.
Cinderella can't even catch a break while on vacation. Poor girl.
How does Rajah have an Instagram account? And knows how to use emojis?!
Merida's parents' comments are the best.
Mulan just chilling without any worries.
Pocahontas in Chi-Town seeing the big city for the very first time.
I wonder if Rapunzel needed to get a second seat for her hair?
Which one is your favorite? We definitely liked the Elsa one though we're shocked she didn't go skiing. Honestly most of these are so on point, we'd love to frame one in our rooms.