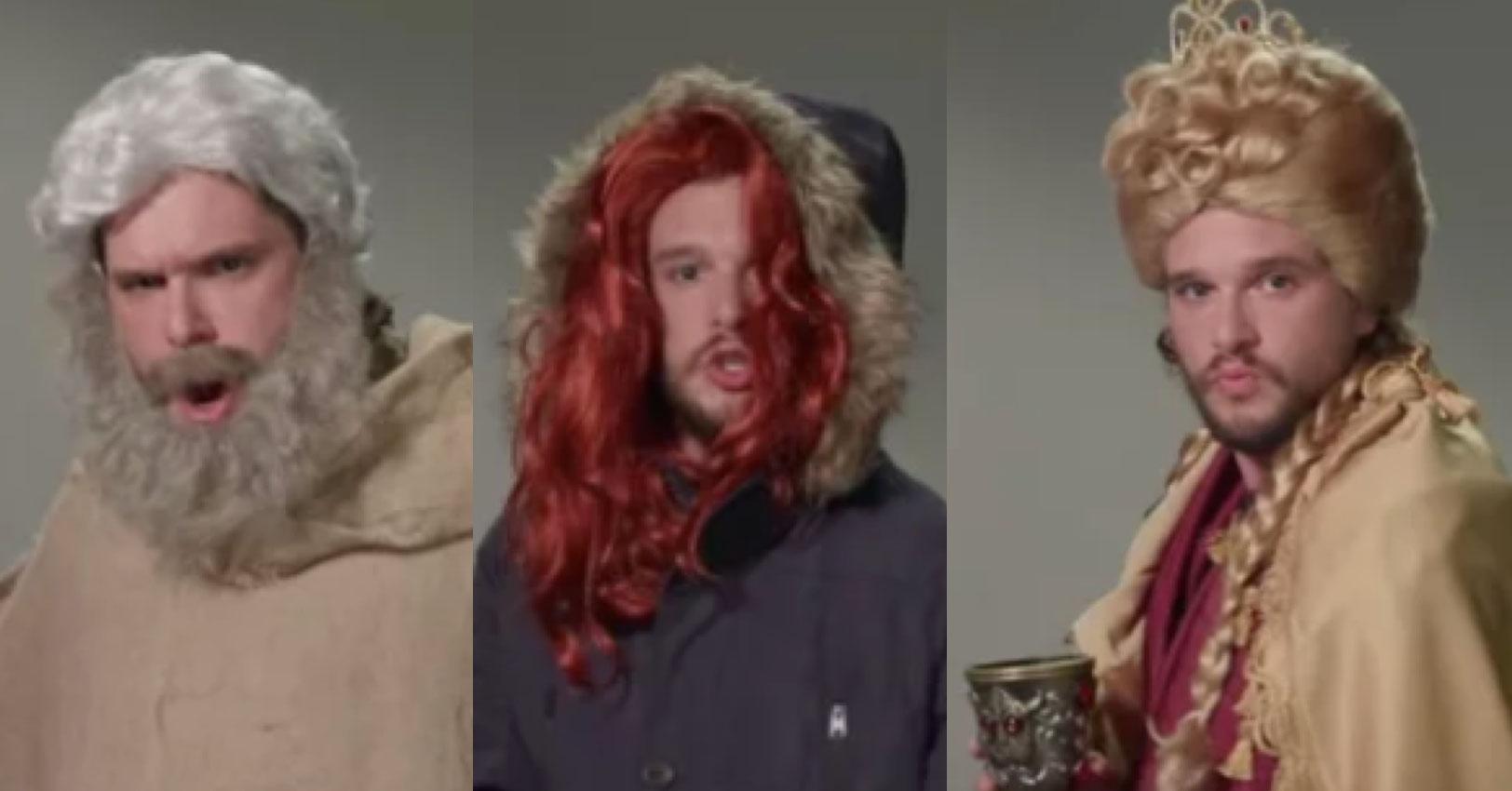 Kit Harington's Auditions For These 'Game Of Thrones' Characters Have Fans Cracking Up
By Aimee Lutkin

Mar. 27 2019, Updated 9:56 a.m. ET
Kit Harrington, aka Jon Snow, aka King of the North, aka etc etc is a boss.  He plays one of the coolest characters on of the best shows on TV.  Its always great when a celebrity becomes very cool and then embraces their coolness and does more cool stuff.  Thats what being cool is all about, its not cool unless you can portray your coolness, right?  Well Kit certainly is having some fun with his new found fame.  He also probably is getting a little bored with the whole Jon Snow thing because while he is the man and seems to do everything right and destined to bring peace to Westeros, he probably thinks to himself that he could be doing so much more for the show if they just let him show how well rounded he is.  
Kit went on Jimmy Kimmel Live on Monday night to share some of his audition for Game of Thrones. Of course, Harington plays the sexy, somber Jon Snow, but apparently he tried his best to nail about half a dozen other parts first. Just kidding, they're all fake auditions, but still spectacularly terrible and enjoyable to watch.  Judging from the video below, I dont know how the shows casters do not at least give him a second look at some of these roles because he could really do some amazing things for an already amazing show.  
Article continues below advertisement
Though the best part may be the costuming efforts of the Kimmel staff, who basically killed all these looks with what looks like a production cost of thirty dollars.
Cersei:
Article continues below advertisement