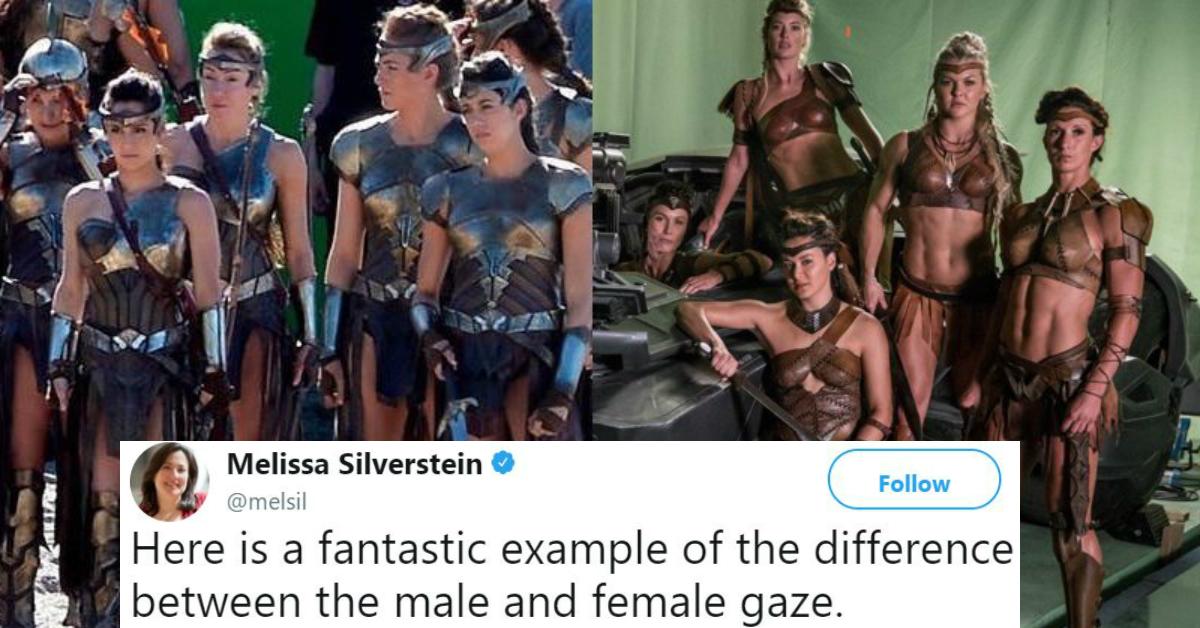 Actress From 'Justice League' Defends The Skimpy Amazon Costumes Against Widespread Backlash
Actress Samantha Jo is defending 'Justice League's' costume design against the backlash.
DC fans who caught an early glimpse of the Justice League movie noticed something different about the Amazonians costumes from the uber-successful Wonder Woman.
Article continues below advertisement
Basically that Patty Jenkins' vision of the Amazon warriors differed vastly from Zack Snyder's interpretation.
Article continues below advertisement
Many users used photos of actress Brooke Ence to show the clear difference between the costume designs in each of the films.
Article continues below advertisement
While others pointed out the skimpy training costumes the Amazonians rocked in Wonder Woman.
Article continues below advertisement
Actress Samantha Jo, who portrayed Amazon warrior Euboea released a statement on Twitter defending Snyder and his choice in costume design. According to her experience working with Snyder and, in consideration of the film's source material, she doesn't believe that Snyder is sexualizing women with the costumes.
Article continues below advertisement
"I think that the Amazons (being a race that lives with only other women) should be free to wear as much or as little clothing as each individual wants. And this was reflected in the variations of the armor that was tailored to each individual. I think that the sexualization happens largely in the intent of the creators. In this case. I've heard Zack Snyder and Michael Wilkinson's name being thrown about.
I have NEVER felt more empowered than I have on Zack Snyder sets. I have never once been told to sand in a pretty way or perform something with more skin or feminine movements. I have been most appreciated for my strong stances and posture in my fighting. I've always felt not just comfortable, but confident in what I was wearing and how I was being represented."
Article continues below advertisement
Jo went on to say that her Justice League costume was actually a lot more practical for her stunt/fight moves than the armor she donned for Wonder Woman.
Article continues below advertisement
"Yes, the Wonder Woman costumes might have covered some women up a little more, but at least with my experience… there was chafing, scrapes, pinched and bruised skin at my shoulder/arm joint, stepping on my leather straps and tripping. For practical reasons, I personally was very happy when Michael offered up solutions for my Justice League costume that made me the most comfortable in my work and in my body."