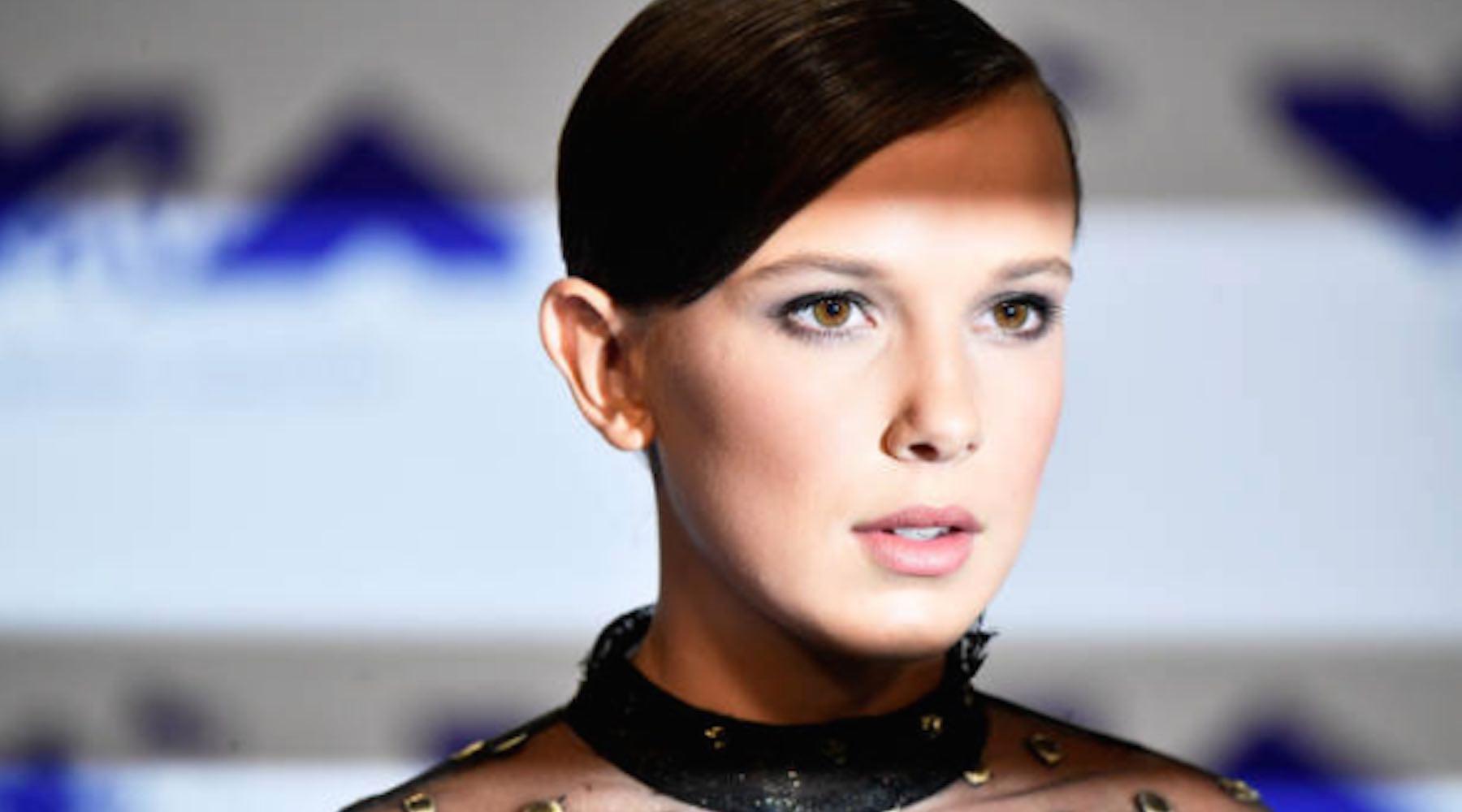 Millie Bobby Brown Deleted Her Twitter Account Because Everyone Is Calling Her A Homophobe
By Aimee Lutkin
Online bullying is rampant, even amongst people we tend to think of as being above all the Twitter and Instagram drama. Several celebrities have been driven off of social media for brief periods or even forever due to harassment, like Saturday Night Live's Leslie Jones and The Last Jedi actress Kelly Marie Tran.
There are just so many people out there without much to do who have a huge mental disconnect from their behavior online.
That's how a certain meme has become popular that depicts Stranger Things actress Millie Bobby Brown as a horrible homophobe:
Not only is this meme extremely hateful, its creation is also incredibly convoluted. Brown deactivated her Twitter account because of the meme's prevalence, according to Vox.
There's a big divide over the meme, because it originated in the gay community. At first it was a response to a tweet from a girl who alleged Brown attacked her at an airport for wearing a hijab.
In the original tweet being mocked from a troll account, @Kelsfiona, the user wrote, "I saw Millie Bobby Brown in the airport and asked for a pic and she said 'only if you remove the hijab' and I said its my faith and she aggressively pulled it off my head and stamped on it."
At first people were making fun of this tweet, formulating similar tweets about Brown in the same tone:
Originally, the joke was how stupid the troll's tweet was, but it soon transformed and latched onto Brown. It wasn't just stories of homophobia, but racism and transphobia ascribed to her, and it got ugly fast.
The homophobic ones took off. It seems like there's a group in the LGBTQ community who finds the jokes hilarious despite the virulent language in a lot of them and those who do not.
Yikes. It's almost like memes are insane and a terrible way to communicate?
But it ended with Brown leaving Twitter. A lot of people are pointing out that it doesn't really matter if the meme is going too far or not—people shouldn't forget that their target is a real person and a child.
There are also of course people denying the memes are actually being perpetuated by gay people:
All this makes me think is that the Internet is out of control and I hope Brown is somewhere nice right now, watching a movie and forgetting Twitter exists, as we all should.