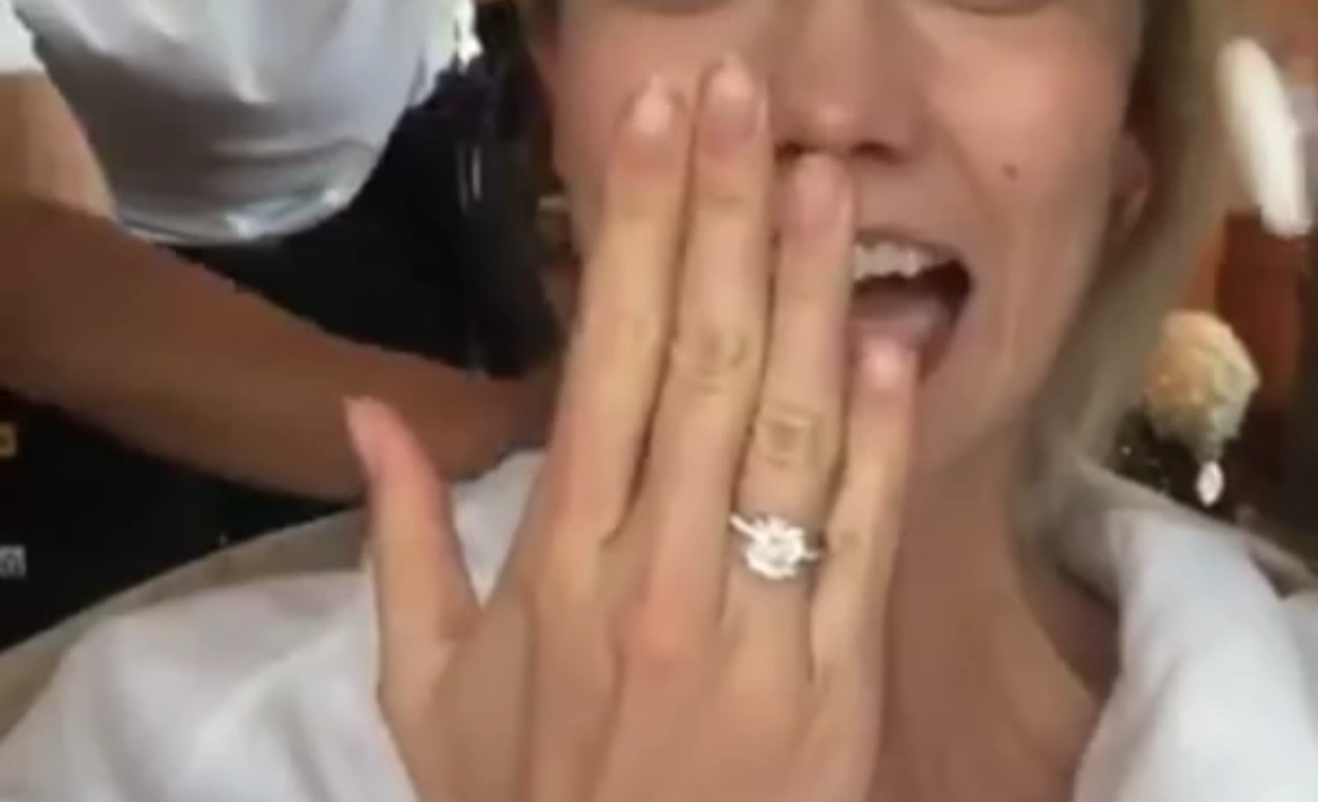 Celebrities Who Put a Ring on It This Summer
Unless you've been living under a rock, you've probably caught wind of the long list of celebrities who started dating, like, yesterday and are already posting engagements pics on the 'gram.
Article continues below advertisement
Summer is fun, and love is also pretty cool — so why not combine the two and take the idea of the 'summer fling' (so '80s) into more full-throttle terrain?
At least, that's what it seems a lot of industry faves decided to get up to this summer. Either that, or someone's been contaminating the water (lacing it with love potions?) across all of Hollywood.
From Justin Bieber to Ariana Grande, and even Priyanka and Nick Jonas, scroll down to see which of your faves got engaged this summer — and who's got the dazzling rings to prove it.
Article continues below advertisement
Gina Rodriguez and Joe LoCicero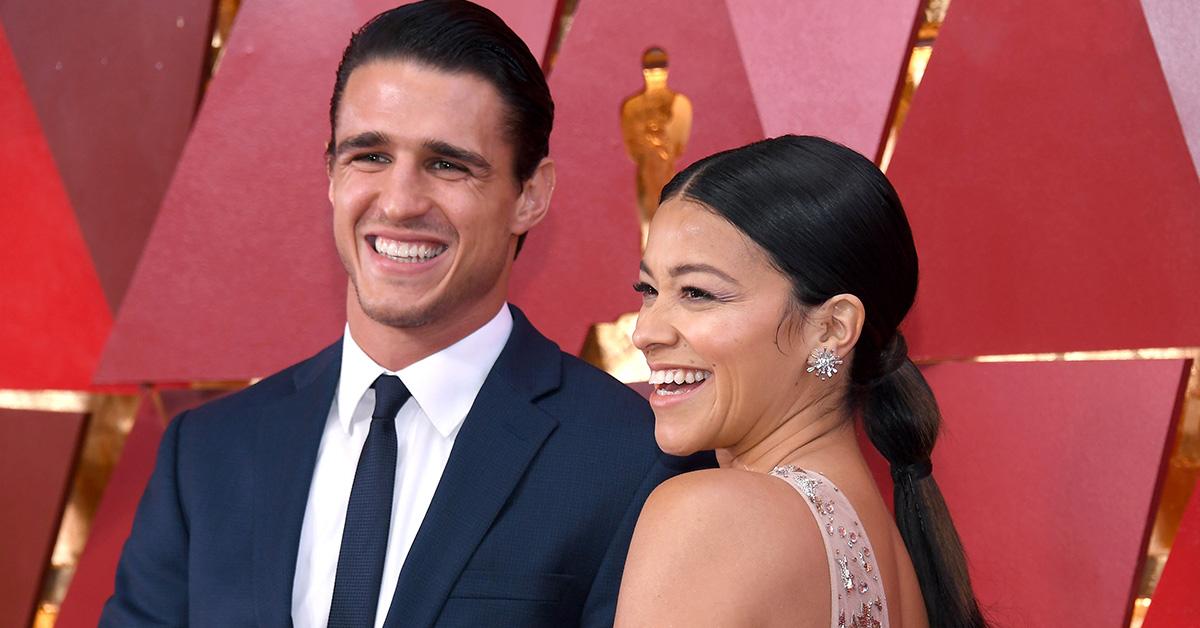 Article continues below advertisement
Jane the Virgin's eponymous virgin, Gina Rodriguez, just committed to spending the rest of her life with actor Joe LoCicero. The two met when Joe was playing a stripper in a 2016 episode of the show Gina stars in, and the couple has been publicly sharing their budding romance on Instagram ever since.
When asked about the engagement, Gina told People, "I don't even really want to say it's happening, I just want to live! I think there's a huge blessing in the fact that people care. That's a beautiful thing, so that feels really good. But another part of me wants to keep a little something that's just mine, because there's not too many things I have like that anymore."
And who can blame the 34-year-old star. Rumors of her engagement to Joe started when the actress shared a birthday selfie at a lush hotel in Tulum, Mexico with a not-entirely-subtle diamond rock resting on her left hand. I mean, just look at it!
Ellie Goulding and Caspar Jopling
Article continues below advertisement
Singer/songwriter Ellie Goulding just announced she's tying the knot with boyfriend of 18 months, art dealer Caspar Jopling. The two went old-school with their engagement announcement, taking to The Times' "Births, Marriages and Deaths" section to share their news.
"The engagement is announced between Caspar, son of The Hon Nicholas Jopling of Yorkshire and Mrs Jayne Warde-Aldam of Yorkshire, and Elena, daughter of Mr Arthur Goulding of Hertfordshire and Mrs Tracey Sumner of West Midlands."
The couple used Ellie's full name, Elena, in the paper, likely in an attempt to enjoy their moment with friends and family, before the news hit fans. Ellie, who has previously dated the likes of Skrillex, Ed Sheeran, and even Prince Harry, looks elated to spend her life with Caspar.
With regards to the ring, though, no pictures yet in sight.
Article continues below advertisement
Priyanka Chopra and Nick Jonas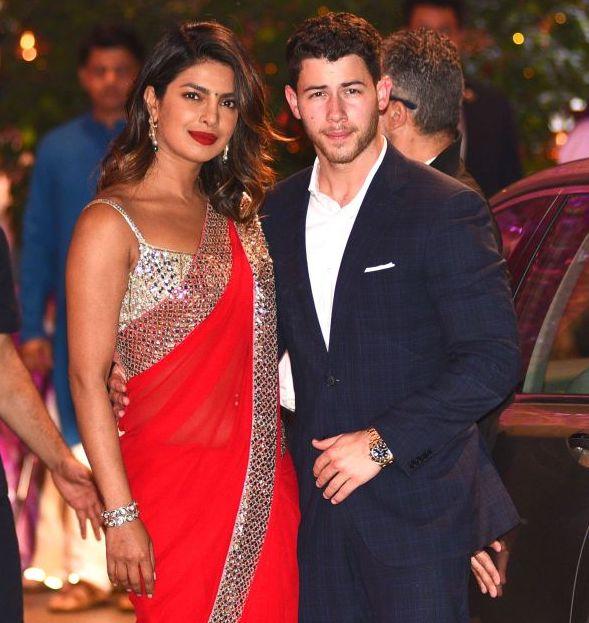 Article continues below advertisement
Here's one I'm particularly invested in, having been a longtime Priyanka fan. Baywatch, anyone?
Although the couple only started dating two seconds months ago, the two have already traveled to meet each other's families and have been spotted sporting matching gold bands. Wait, what?
Speculation was rampant in June when Nick went to Mumbai, presumably to get permission from her parents for their daughter's hand in marriage.
Recently, Nick (who is maybe not even old enough to remember this movie) pulled a total Sweet Home Alabama move when he decided to close down the whole Tiffany & Co. store to pick a ring out (no pics of it yet) for his flame.
Justin Bieber and Hailey Baldwin
Article continues below advertisement
On July 9, after a month of going steady (to be fair, they dated for a bit between 2014 and 2016 before rekindling in June), Justin and Hailey finally made it official. The pop star posted a double-PDA Instagram of Alec Baldwin's niece sitting on his lap with this relatively spastic caption (but who am I to judge):
Was gonna wait a while to say anything but word travels fast, listen plain and simple Hailey I am soooo in love with everything about you! So committed to spending my life getting to know every single part of you loving you patiently and kindLY. I promise to lead our family with honor and integrity letting Jesus through his Holy Spirit guide us in everything we do and every decision we make. My heart is COMPLETELY and FULLY YOURS and I will ALWAYS put you first! You are the love of my life Hailey Baldwin and I wouldn't want to spend it with anybody else. You make me so much better and we compliment eachother so well!! Can't wait for the best season of life yet!. It's funny because now with you everything seems to make sense! The thing I am most excited for is that my little brother and sister get to see another healthy stable marriage and look for the same!!! Gods timing really is literally perfect, we got engaged on the seventh day of the seventh month, the number seven is the number of spiritual perfection, it's true GOOGLE IT! Isn't that nuts? By the way I didn't plan that, anyways My goodness does feel good to have our future secured! WERE GONNA BE BETTER AT 70 BABY HERE WE GO! "He who finds a wife finds a good thing and obtains FAVOR from the Lord!" This is the year of favor!!!!
The accessory she's wearing on her left hand doesn't seem to be THE ring, but she did show it off in this pic with fellow celebrity BFF, Kendall Jenner.
Article continues below advertisement
Chance the Rapper and Kirsten Corley
Article continues below advertisement
This Fourth of July, Chance the Rapper was celebrating more than America's independence. The 25-year-old musician and longterm girlfriend Kristen Corley, who are parents to 2-year-old Kensli Bennett, got engaged at a backyard barbecue surrounded by family and friends.
Her account is private so we couldn't get any close-ups of the jewelry, but from the looks of it, the couple couldn't be happier.
Ariana Grande and Pete Davidson
Article continues below advertisement
There have been a lot of internet theories and speculation circulating about these crazy-in-love kids, who started dating mmm... not even two months ago. But it should come as a surprise to no one currently reading this article that they're currently engaged.
And before the two committed to a social media cleanse that wiped away the entirety of Pete's page (Ariana just posted 3 minutes ago, though, lol), the SNL actor shared this photo of the three-carat pear-shaped ring he proposed with. Pete is head-over-heels, and has also gifted her his most-prized possession.
Article continues below advertisement
Karamo Brown and Ian Jordan
Article continues below advertisement
Research shows that no one has ever successfully finished an episode of Netflix's Queer Eye for the Straight Guy without breaking into tears. Let the floods continue: One of the Fab Five got engaged earlier this summer after being together with partner Ian Jordan for the past eight years.
OK, so these guys aren't in a race to get hitched and likely know a thing or two about each other. And I'm kind of into these matching black David Yurman bands they're wearing — white diamonds are so overrated.
Karlie Kloss and Joshua Kushner
Article continues below advertisement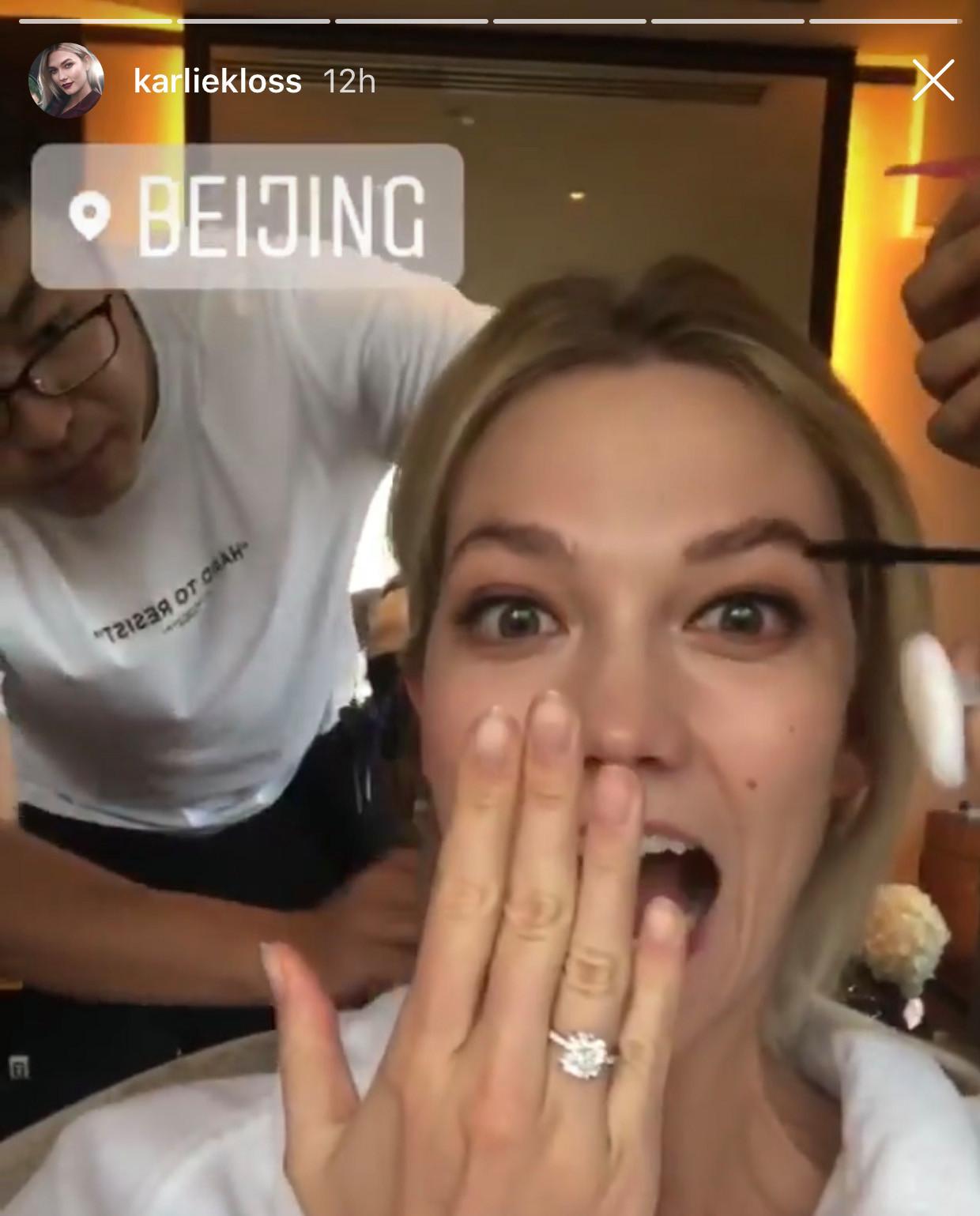 Model Karlie Kloss and venture capitalist Josh, of Kushner fame, got engaged earlier this week with a ring that reportedly cost six figures. The couple enjoys their privacy, so it might shock some to hear they've been together for six years (quite a long time in celebrity years!). The Victoria's Secret Angel is so committed to their union that she even converted to Judaism.
Article continues below advertisement
Ahhh! Love in the air and festivities all around.
I'm just holding out for super-private, rumored couple Tessa Thompson and Janelle Monáe to pop the question. After all, Tessa's already confirmed the two "love each other deeply" and "vibrate so close [they're] on the same frequency."
Sounds like they must have known each other for more than a few weeks to make such sweeping declarations. I can't wait to see the rings.
More from Distractify: