Here's What It's Really Like to Party at Lindsay Lohan's Beach House
Here are the best and worst reviews of the Lohan Beach House in Mykonos — ahead of the premiere of Lindsay's reality show.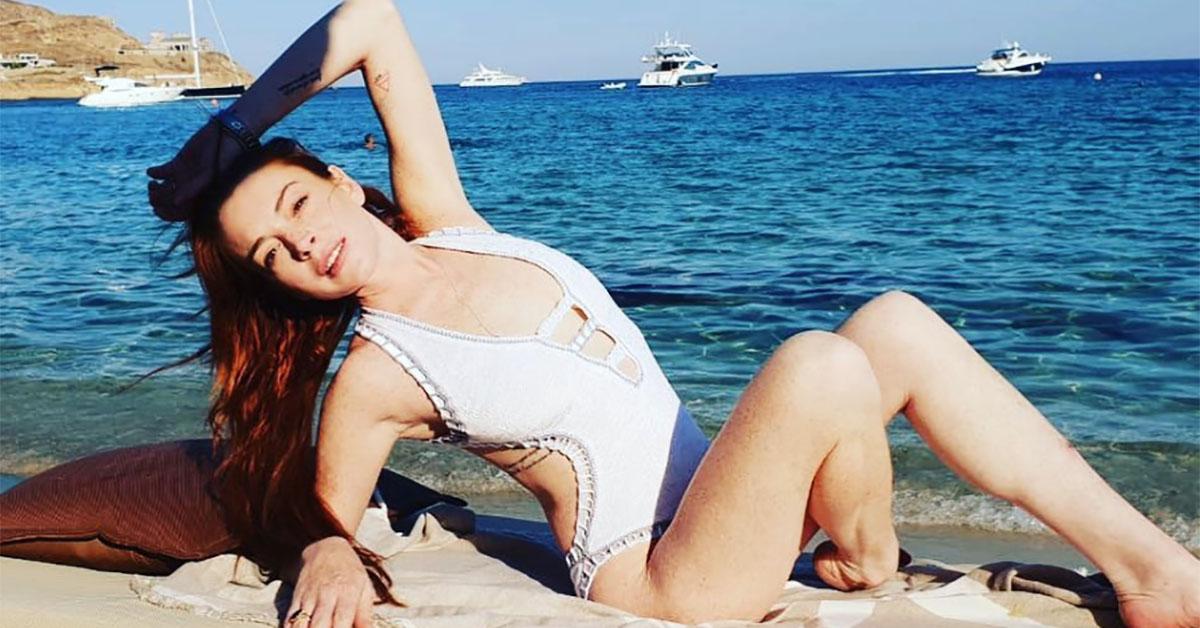 It was recently announced that Lindsay Lohan's venture into the hospitality industry will be turned into a reality show for MTV. Centered around the Lohan Beach House in Mykonos, Lindsay detailed the project and revealed that she hopes viewers will get a glimpse of her life today — and forget about her past, OK?
Article continues below advertisement
"There's a business side to my life now, but I'm not in America, so no one knows about it, which is nice for me," she told The New York Times. "Because I get to actually focus on the result of things." Described as "a more glamorous Vanderpump Rules" by sources, the show will revolve around the actress and the individuals who work at the resort. And seeing as Lindsay recently threatened to fire two staff members over their choice of footwear, we can assume camera crews caught a lot of drama for the series — which is slated to premiere on Jan. 8, 2019.
Produced by the same company that is behind Keeping Up With the Kardashians, the show promises to deliver on drama (and a LOT of editing). So, what is it really like to party at the Lohan Beach House? Before you plan your trip to Greece to try to catch Lindsay in action, here is a roundup of the best (and worst) reviews by guests who experienced LBH (can we call it that?) in person.
Article continues below advertisement

For the most part, guests are loving the environment and only have nice things to say about the service and food at the Mediterranean hotspot. "The Lohan Beach House in Mykonos was so fun, had such good food, and the water was so amazing," one satisfied customer tweeted. "The cabanas at Lohan Beach House are super nice btw! And the service was amazing."
Article continues below advertisement
Former RHONY star Jill Zarin had a great time — and she celebrated Lindsay's birthday at the resort space. "Happy Birthday to my sweet @lindsaylohan we're all so happy to be here with you ," Jill captioned a photo of the group on Instagram.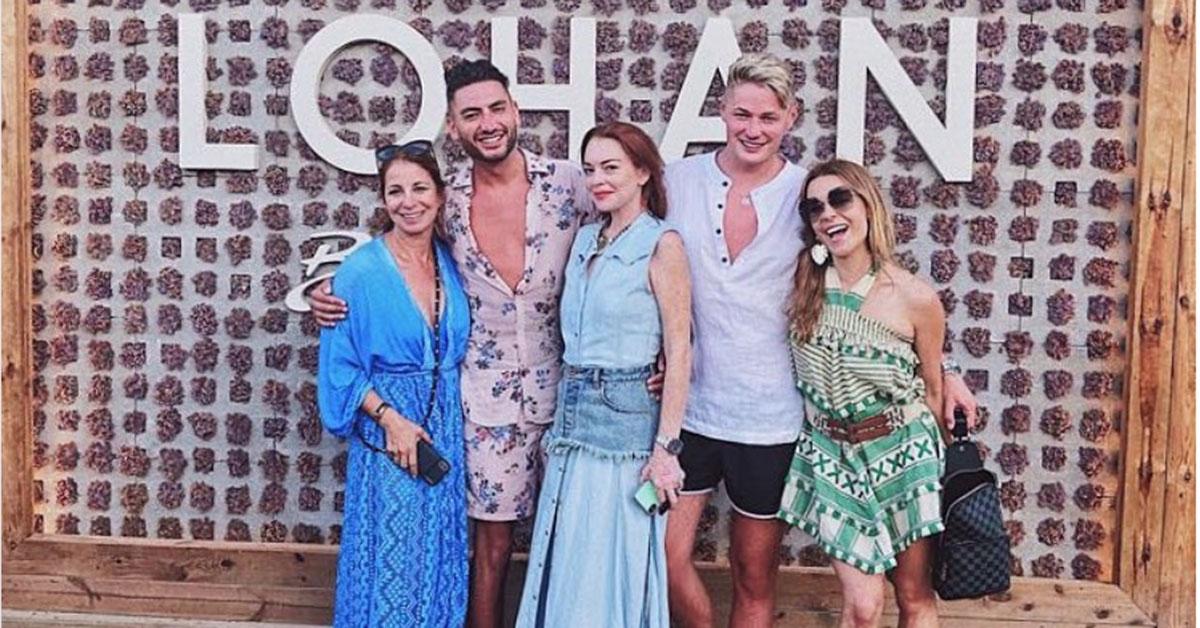 Article continues below advertisement
Trip Advisor is also full of reviews, and with a 3.5 rating, we can say the results are mixed. "Initial impression was quite expensive coupled with snobby hostesses. Then we got on the beds and realized how comfy they were and the service from the beds was amazing," one guest wrote. "View is great, water is fantastic and food tasted brilliant. If they improved the attitudes of the initial greeters and added some offers on F&B they would be on for a winner."
Another added, "Just been for the Sunday club party night, have to say one of the best club nights I've been to. Great vibe and amazing party. Super DJs and a great very approachable management team. Great new place."

However, when the reviews were bad, they were really bad. "We spent a day at Lohan. The beach is awesome, the service is really bad. They are not friendly, we had to wait one hour and 20 minutes to get our lunch because they had technical problems with orders, they answered in an arrogant way when we asked how long we had to wait," one upset client mused.
Another chimed in, "The only reason I am putting a star is the location, the sea, and that the sun beds were comfortable enough. However, if there was an option for no stars I would have given it regarding the fact that I would have been better with a towel at the end of the beach and no sun beds ." Yikes.
Article continues below advertisement
The best part: it's dentist-approved.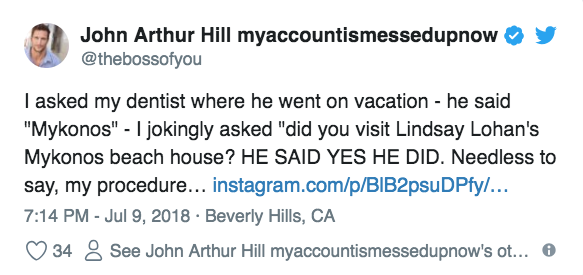 Article continues below advertisement
So, what else can you expect from inside the Lohan Beach House?
There's always a chance you will see Lindsay herself showing off her rap skills. Fans caught the actress performing Eminem's "Lose Yourself" along with the in-house DJ on Twitter and it would definitely make up for the "snobby" hostesses.
Article continues below advertisement
There are also these really cool umbrellas. This means you can recreate the teaser Lindsay filmed for MTV to announce her reality show. "I've joined the MTV family, and I'm Lindsay Lohan," she says in the trailer. "Get ready." Literally, that's all she says in the teaser.
Article continues below advertisement
According to the NYT, chances are high that you will spot a "a shirtless and ripped Romanian man with several teardrops tattooed on his face and the image of a person doing cocaine inked on his abs danced near the bar," so that's a plus, right?
Guests can also enjoy water sports, beach volleyball and dancing. There is also a restaurant and boutique on location — but it won't come cheap. A VIP cabana starts at 2000 euros ($2300) — at least during an event — and there is a 150 euro ($171) minimum spend required at the bar.
Article continues below advertisement

Unfortunately, there is a high chance your trip to Mykonos will not be tax deductible.
More from Distractify: