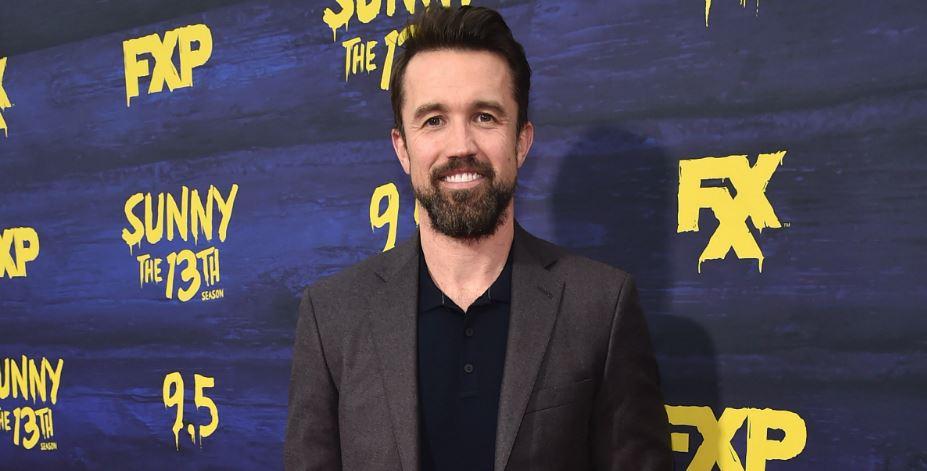 Rob McElhenney Is Now a Ripped God in 'It's Always Sunny in Philadelphia'
By Gabrielle Bernardini

Updated
After the premiere of the Season 13 of It's Always Sunny in Philadelphia, social media freaked out when they noticed Rob McElhenney's weight loss transformation. The actor shed some serious pounds for the hit FX show, and now even his abs have abs! 
Realizing the effect his new body would have on the web, Rob decided to jokingly explain how he achieved this goal. In a before-and-after Instagram shot, the 41-year-old revealed just how "realistic" his new diet is for everyone to achieve.
"Look, it's not that hard. All you need to do is lift weights six days a week, stop drinking alcohol, don't eat anything after 7 p.m., don't eat any carbs or sugar at all, in fact just don't eat anything you like, get the personal trainer from Magic Mike, sleep nine hours a night, run three miles a day, and have a studio pay for the whole thing over a six to seven month span," the actor who plays Mac captioned his weight loss transformation photo.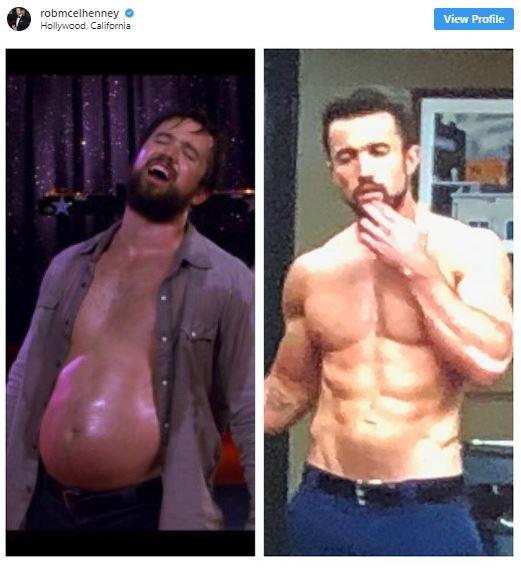 Why did Rob gain weight initially?
As a dedicated actor to his craft, Rob decided to gain weight for It's Always Sunny because he thought it would make his character funnier. During the show's seventh season, he switched his diet and put on about 50 pounds. 
Rob details his weight gain in an interview with The Wrap, revealing he would eat about 5,000 calories per day. He explains, "As I started off, I was doing it with chicken breast and rice and vegetables." 
He continued, "But when you're four months in it and you have to muscle down 1,000 calories for the third time or fourth time in a day and you have to either eat three chicken breasts, two cups of rice and two cups of vegetables — or one Big Mac — you start to see the Big Mac and realize it's a lot easier to get down." Adding, "And then every once in a while, I would eat three donuts."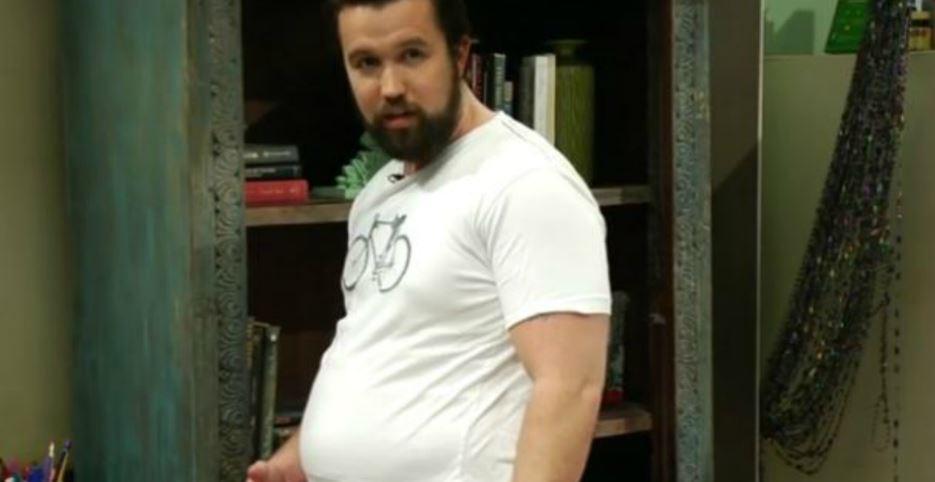 Rob McElhenney's new lifestyle and workout:
After getting up to 212 pounds on the scale, Rob decided that he had gained enough weight. To start shedding the excess fat he had gained, the actor revealed his workout and diet had to change.
"Losing it is easy. You just stop eating so f--king much. [I'm also] working out three times a week. Regardless of your metabolism, if you stop consuming so many calories, you will lose weight," he told the magazine.
Though some have a very hard time trying to shed excess body fat, that was not the case for Rob. "I was really fortunate. I'm lucky I have the metabolism." His takeaway from gaining weight? "You know what the most fun was, was getting rid of any shred of vanity," he concluded.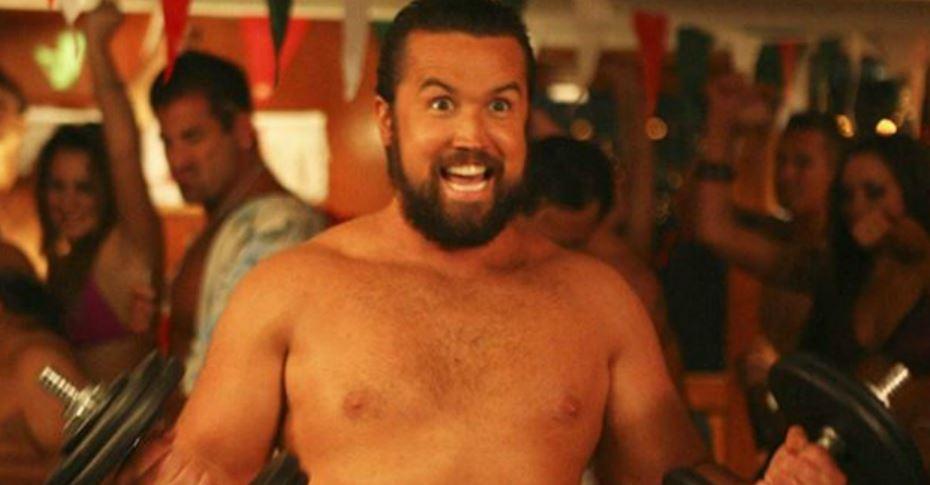 With muscles for the Season 13 premiere, fans were drooling over Mac's new image. 

We actually had to pause for five minutes to get our heart beats to calm down after witnessing Rob's transformation on It's Always Sunny. Don't worry though, we forgive you!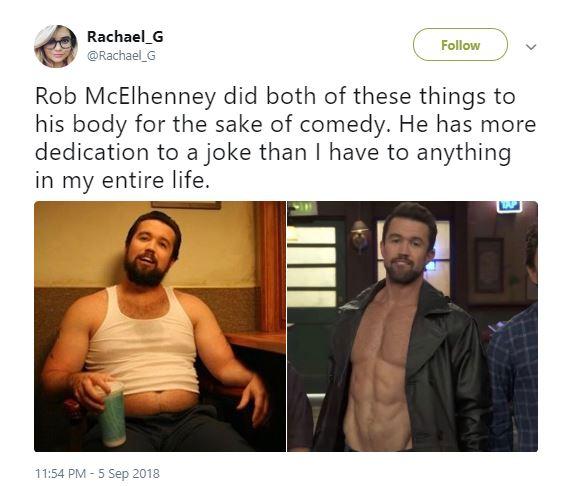 Nope, this was not a body double in either picture! Not only did this tweeter admire his abs of steel, she was also a fan of his dedication to the craft. We can't help but to be impressed by his extreme transformation.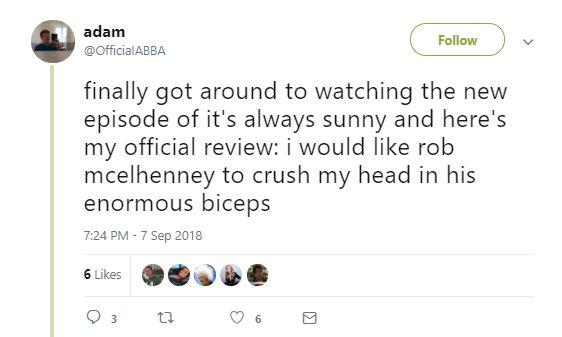 We were thinking the exact same thing. If we were crushed by his biceps, we would definitely die happy. Be sure to tune in to It's Always Sunny in Philadelphia for a better look at Mac Wednesday nights at 1o p.m. on FX.