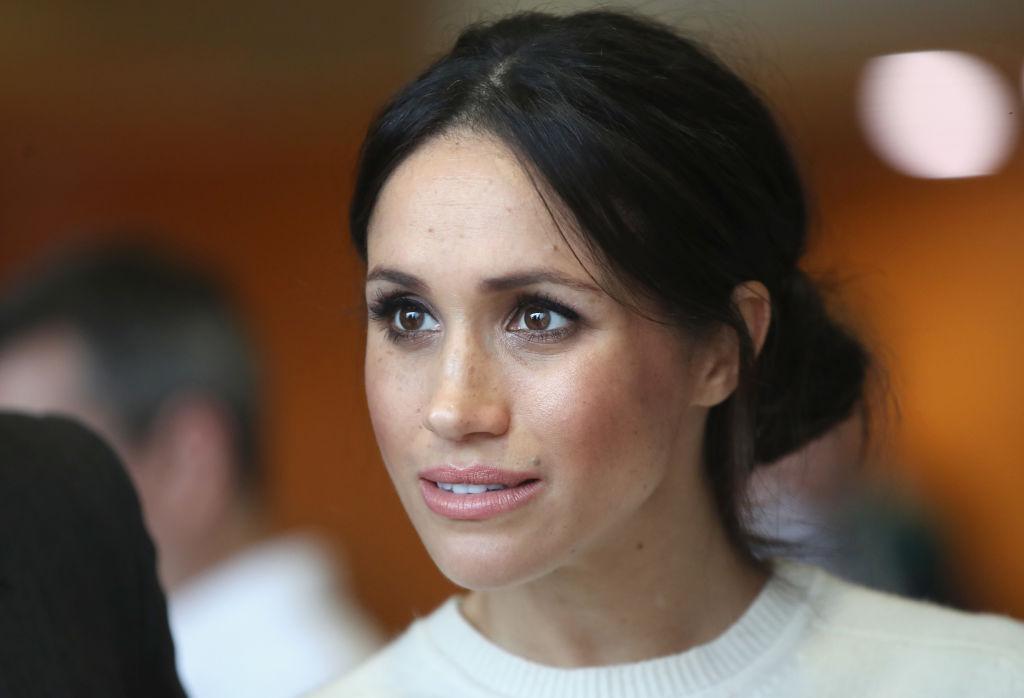 12 Things Meghan Markle Will Have to Deal With as a Pregnant Royal
Now that Meghan Markle is expecting her first child with Prince Harry, things are about to get more intense for the Duchess of Sussex. The next nine months won't be anything like a typical pregnancy. Since she's carrying a potential (although unlikely) heir, there's a long list of outdated rules and decorum she must follow.
While some are pretty crummy (no baby showers!), others are actually kind of awesome (a wine list in the delivery room?). Below, everything Meghan has to look forward to during her royal pregnancy.
Article continues below advertisement
1. A serious team of medical professionals will be at her beck and call.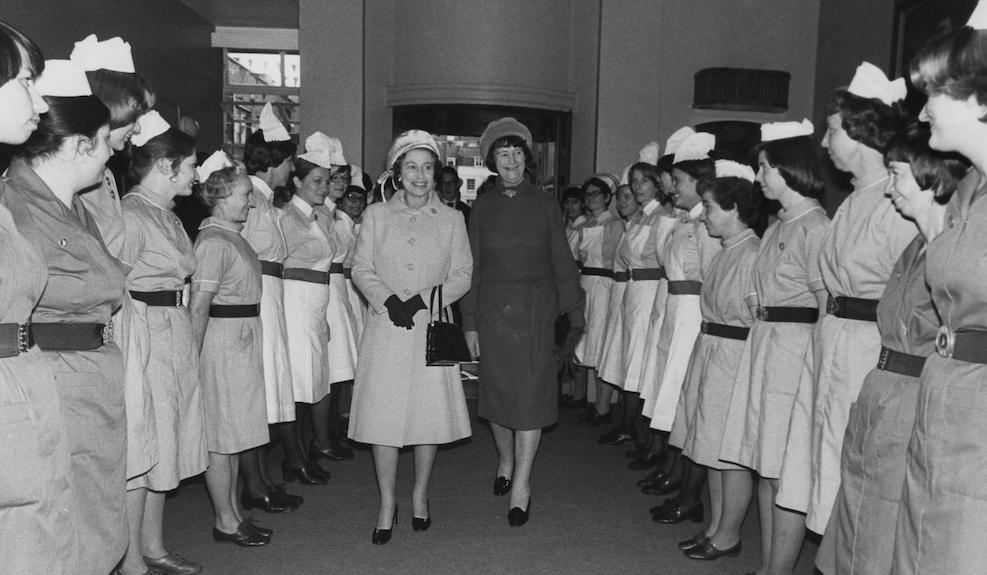 Giving birth to a royal baby is taken very seriously at the palace. When Kate Middleton was pregnant with Prince George, she had a whopping team of 20 medical professionals on call 24/7. The team of doctors, nurses, and midwives would check in on Kate every month, and for the last three months of her pregnancy, had to abstain from traveling and even drinking in case Kate suddenly gave birth. There were even backup doctors and backup midwives in case anything happened to the "main" ones. "We had a huge team," Professor Tiong Ghee Teo told People. "Anything that could possibly go wrong, we had a team of people behind each specialty. Everyone was sworn to secrecy."
2. Don't expect any privacy.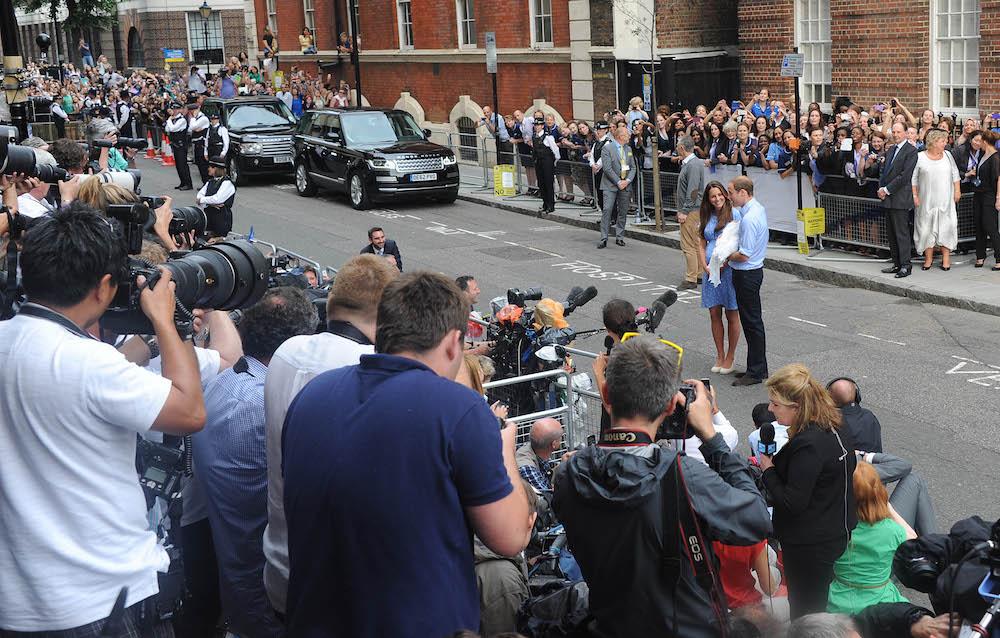 Back in the olden days, royal births were considered a political event. When Marie Antoinette gave birth to her firstborn, there were more than 200 people in her bedchamber witnessing the event, which put the queen at risk since she was almost trampled to death. Although there are a lot more protections in place for today's royals, that still doesn't mean they have privacy. Instead of pushing their way into the birthing room, today, royal fans simply rely on the internet, which, in some ways, is just as invasive. From 24/7 "bump" watches to hundreds of weirdos lining up outside the hospital to see the first glimpse of a newborn baby that looks just like any other newborn baby, Meghan will have to accept that her private moment won't belong to her, it'll belong to the world.
Article continues below advertisement
3. She must have at least two children.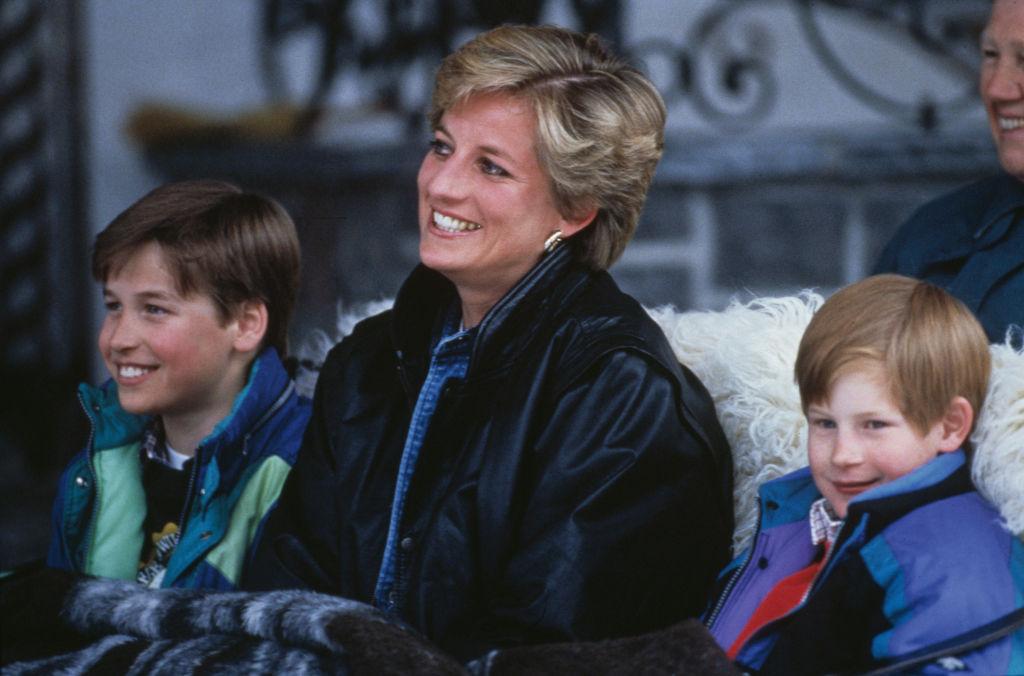 Traditionally, royal couples are required to have no less than two kids. The reason for this is so that, if something happens to the eldest child, the second child can be the "spare" heir. Considering Prince William and Kate have three children who are all in line to the throne before Meghan and Harry's, the rule probably won't be strictly enforced on them. But to date, there hasn't been a royal couple within the British monarchy to give birth to only one child, at least not in recent years.
Article continues below advertisement
4. She can't have a baby shower.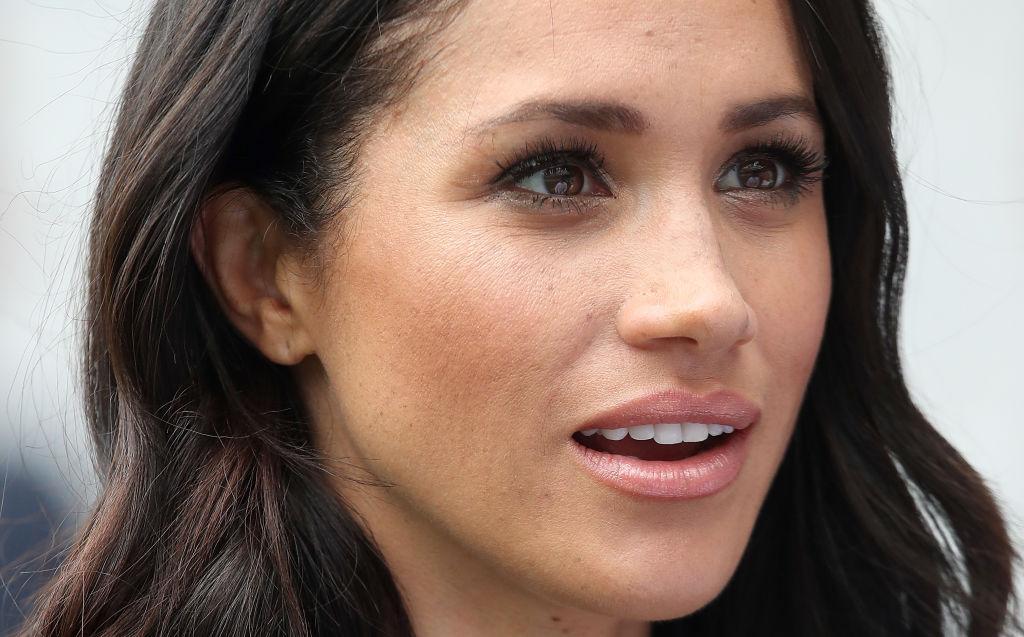 Every mom-to-be looks forward to getting free money and gifts, but Meghan will have to make do buying her own baby accessories. A baby shower is considered inappropriate for royals, and any baby gifts that are sent to them must be sent back or donated to charity. "They are clearly very wealthy, and a lavish baby shower would be seen as highly inappropriate," royal expert Victoria Arbiter told ABC News. "There's nothing they can't go out and buy themselves."
Article continues below advertisement
5. She'll get to give birth at the swanky Lindo Wing.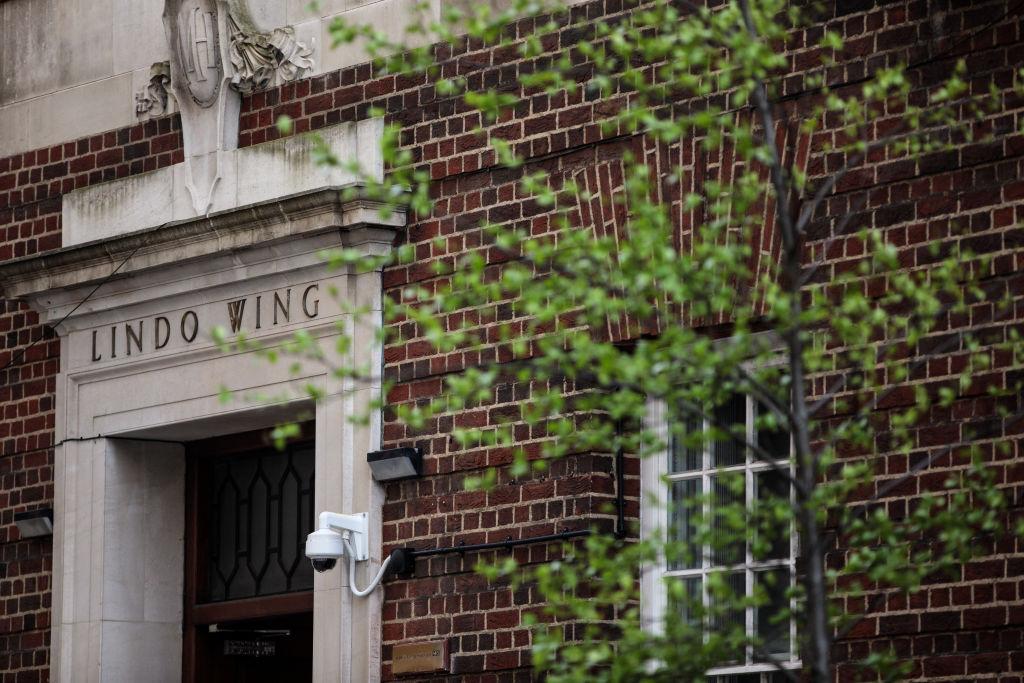 The Lindo Wing of St Mary's Hospital, London is where all the royals give birth, and it's for a good reason. The wing has huge rooms, offers afternoon tea, massages, and even has a wine menu for impatient relatives waiting for the baby to arrive. Staying there costs about $7,000 a night, which sounds expensive until you realize that's about how much the average American family pays without insurance here in the U.S. Depressed now?
Article continues below advertisement
6. The Queen has to be the first to know about the birth.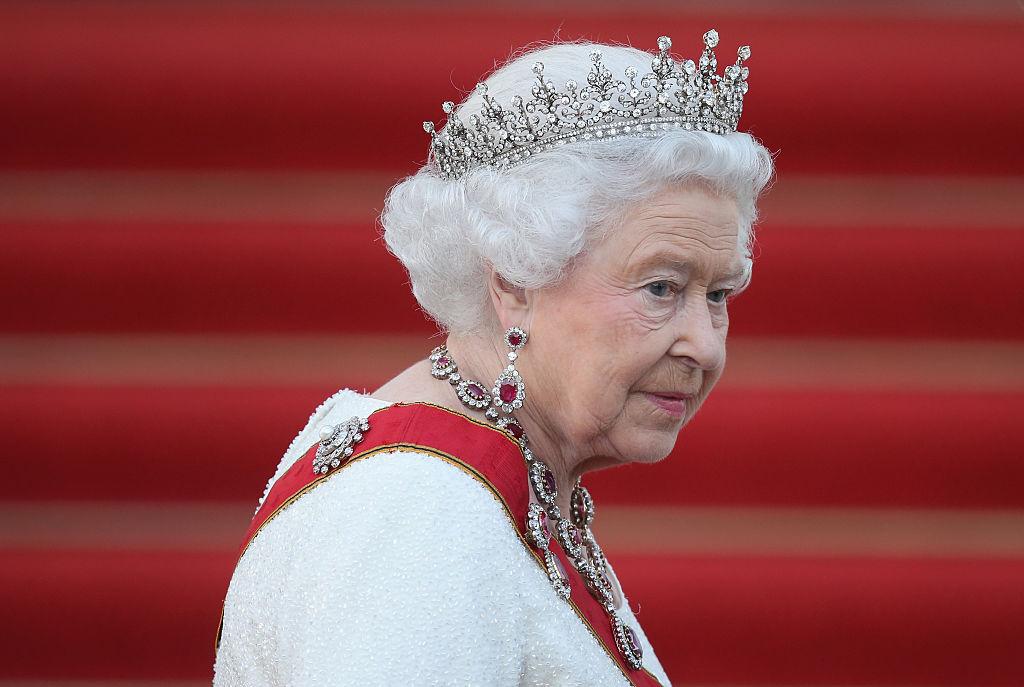 If Meghan wants to phone her own family after giving birth, too bad. Reportedly, it's royal protocol to always call the queen first after the arrival of a new baby. After the queen is notified, the news then goes out to the public. Meghan's infamous family will probably find out about the birth at the same time we do.
Article continues below advertisement
7. She'll be paraded in front of cameras immediately after giving birth.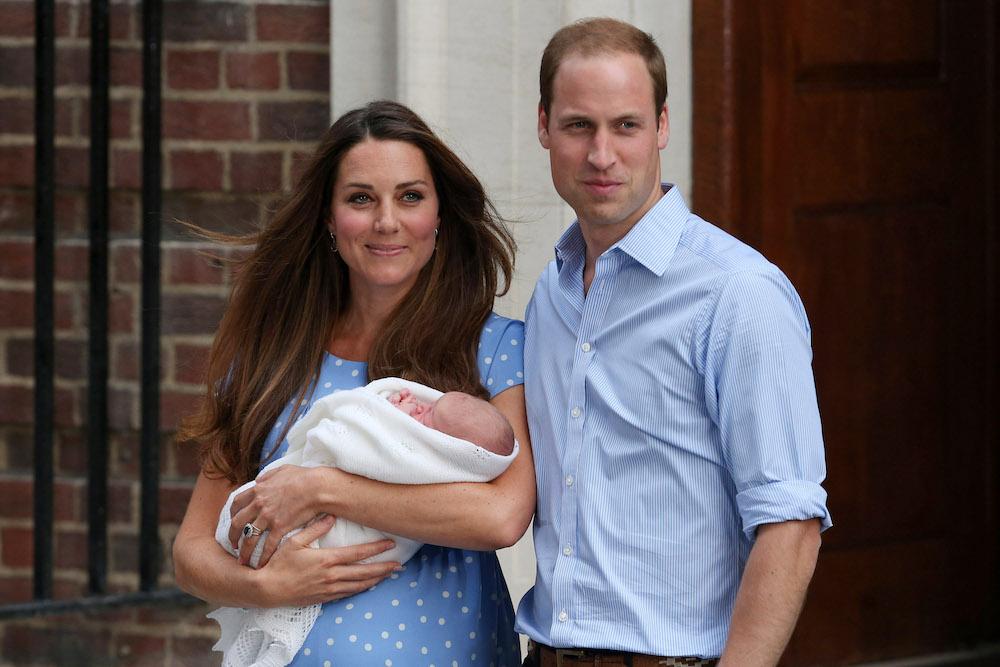 Although Meghan will be pampered at Lindo Wing, after giving birth she won't be able to lie in bed all day and recuperate. Instead, she'll have to get dressed, put on makeup, and introduce the world to the new prince or princess. Out of all the things on this list, this is probably the worst requirement. And yet, Kate and even Princess Diana have done it and managed to make it look easy. Although there are various reasons for why royals leave the hospital early, many believe the real reason is to diminish the amount of media chaos the hospital has to deal with, which makes sense.
Article continues below advertisement
8. She can only name her child with an "appropriate" royal name.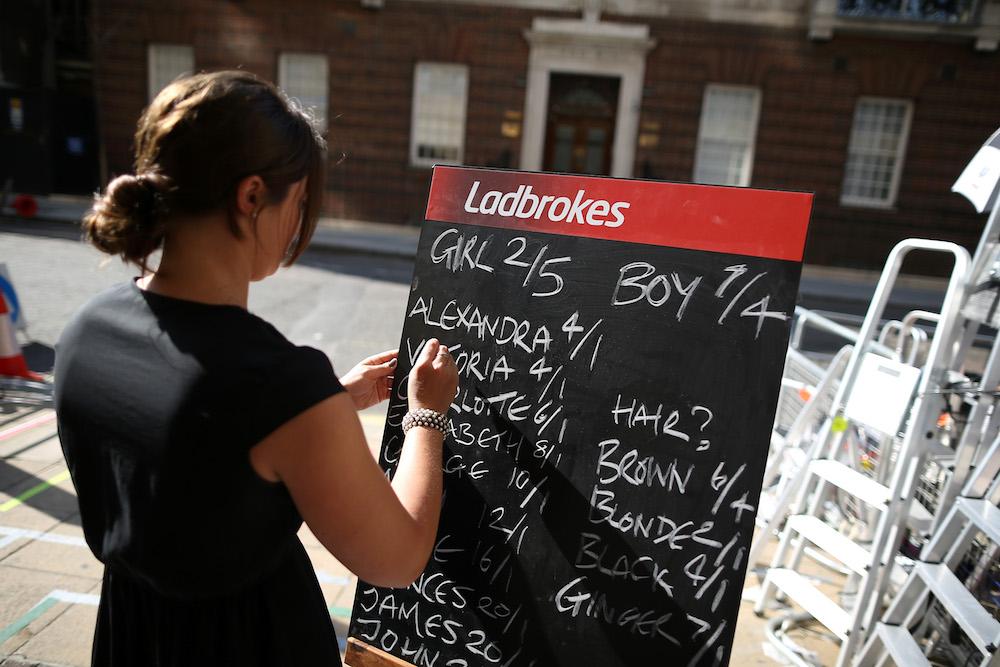 If Meghan wants to give her child a unique name, like her celebrity peers, she's out of luck. After all, Princess Apple or Blue Ivy would never fly among the uptight British monarchy. All royals are required to give their kids "proper" names with traditional significance, like George or Victoria. "Tradition and heritage are very important for royals," The Week reported. "They tend to get their names from ancestors — and which ancestors they're named after can be significant." Yawn.
Article continues below advertisement
9. And no middle names, either.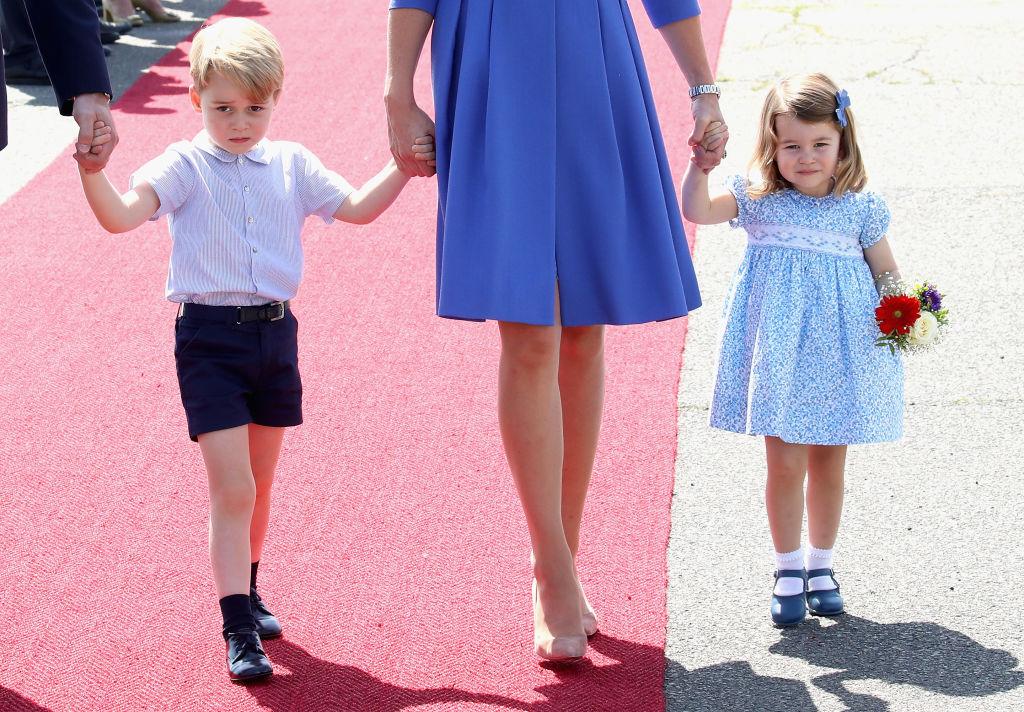 Most royals are only known by their first names. In fact, the average person probably doesn't know Prince William's last name (it's Windsor). So it's probably not all that surprising that the royals don't even bother with middle names. Although a middle name isn't technically forbidden, there isn't much for Meghan to choose from. According to the BBC, she can use Mountbatten-Windsor, which is the combined last names of Prince Philip and the queen, or Wales or Cambridge after their royal houses. When you look at the options, it's no wonder most of them don't even bother.
Article continues below advertisement
10. Cloth diapers, only!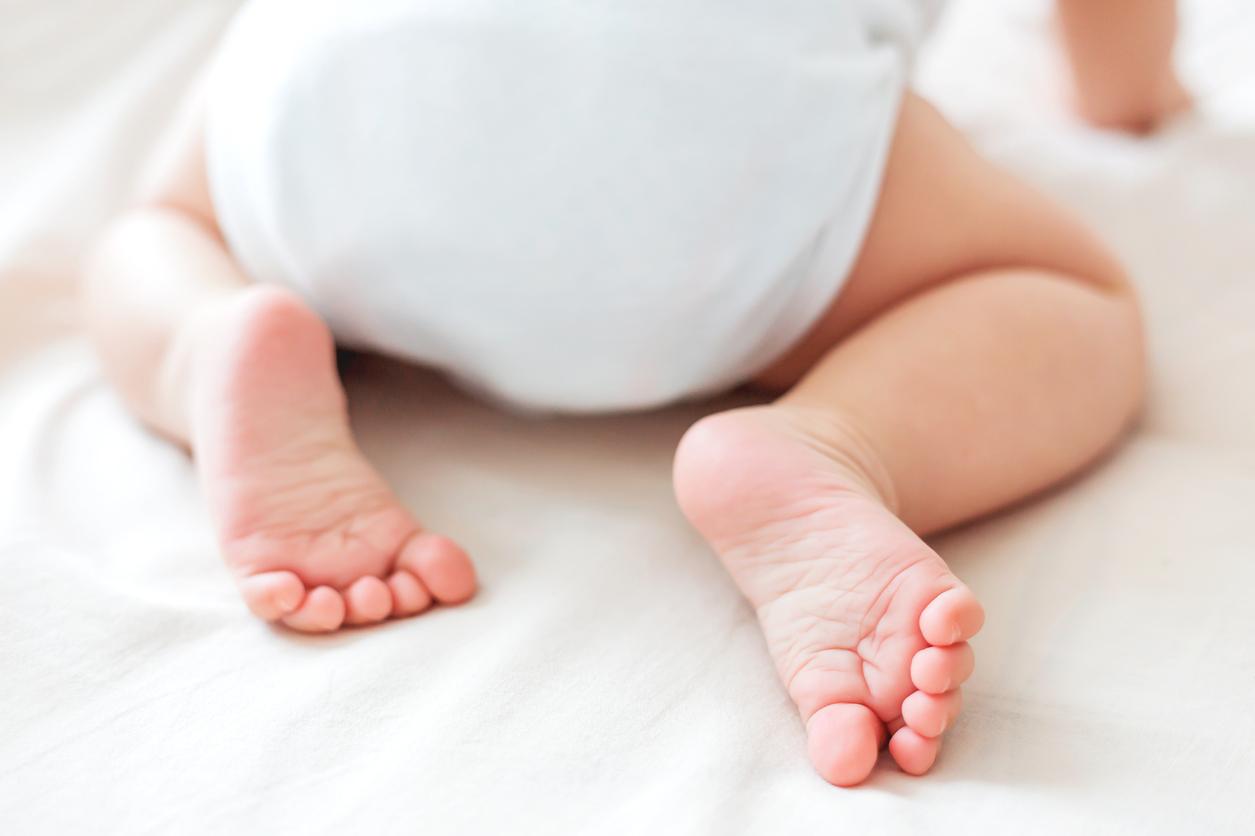 Although it's not a rule per se, it's an old royal family tradition — and we all know how the royals are about their cherished traditions. Princess Diana actually broke this rule in the '80s while raising William and Harry. "I'd be pretty sure the baby will have disposable diapers rather than the cloth ones," she famously said. "I think it will be ordinary nappies, the ones that most people's babies use. That's a sign of the changing times. I think the royal family will, like any family, adapt with the times."
However, Kate admitted back in 2013 that she was using cloth diapers, and considering they're good for the environment, it won't be surprising if Meghan goes that route as well.
Article continues below advertisement
11. But hey, at least they *both* get six months paid leave!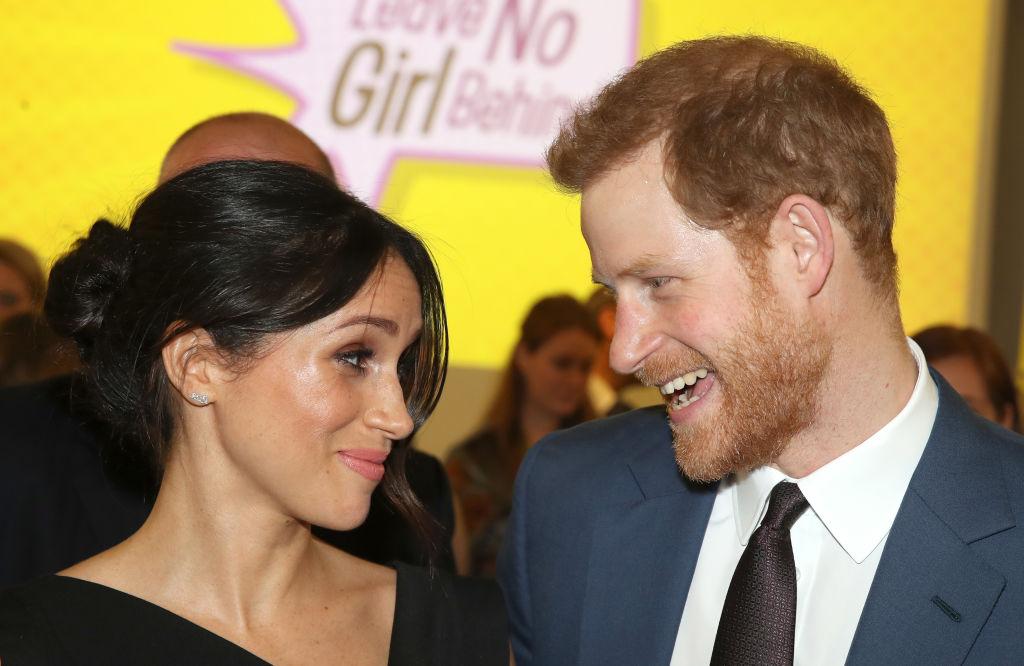 Although the loss of privacy, the lack of baby gifts, and being forced out of a hospital less than 24 hours after giving birth sound awful, the best perk is that both Meghan and Harry get six months paid time off after the arrival of the newborn. Considering their royal duties are counted as "work," the couple will get time off just like regular folks. After the break, the couple will resume their duties — that is, until it's time for baby No. 2.