Celebrity Breakup Songs, Defined By Lack of Subtlety and Chill
If you're writing a breakup song about your celebrity ex, things can get real ugly, real fast.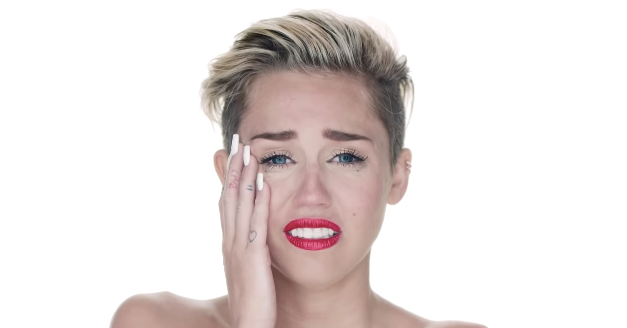 When you're going through a breakup, sometimes it helps to turn that pain into art. When you're going through a breakup with your very famous celebrity ex, that's going to turn that art into a very public meltdown. In a post- "Thank U, Next" world, is there a way to be subtle about addressing your heartache? Chill about the transgressions that went down? We investigate below.
Article continues below advertisement
"Cry Me A River," Justin Timberlake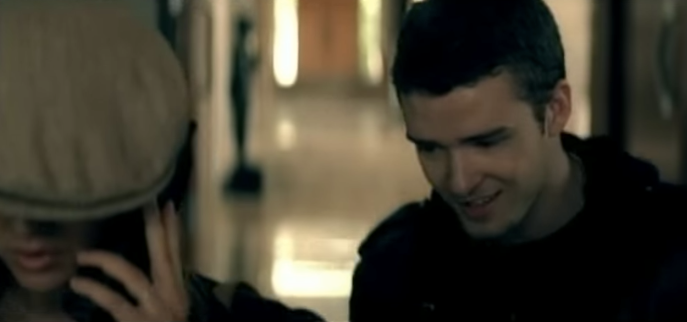 Man oh man, "Cry Me A River" kicks off Justin Timberlake's longtime career dragging Britney Spears. The lyrics insinuate her betrayal: Brit-Brit allegedly cheated on him with her choreographer, Wade Robson, which like, yeah, is something to be understandably pissed about. But the music video is especially eviscerating in retrospect, using a Britney Spears lookalike down to the newsboy hat (SO 2000-whatever-year-that was). It's a revenge video served ice cold, and fully spoiled once it's thawed out. Some of us are firmly in the "Justin Timberlake is trash" camp and Lord knows this is the first stop on the career-creating staircase he created STEPPING OVER PEOPLE'S LIVES.
And even if you're Team Justin, even if you think that Britney did him dirty, it's still crazy that over a decade and a half after the fact, Justin is still bringing up this Britney-bashing track in interviews. Dude, enough.
Subtlety: We mentioned the Britney Spears lookalike, right? None whatsoever.
Chill: It's a video where he breaks into his ex-girlfriend's home and watches her shower... so MAJORLY unchill and more than a little big illegal.
"Thank U, Next," Ariana Grande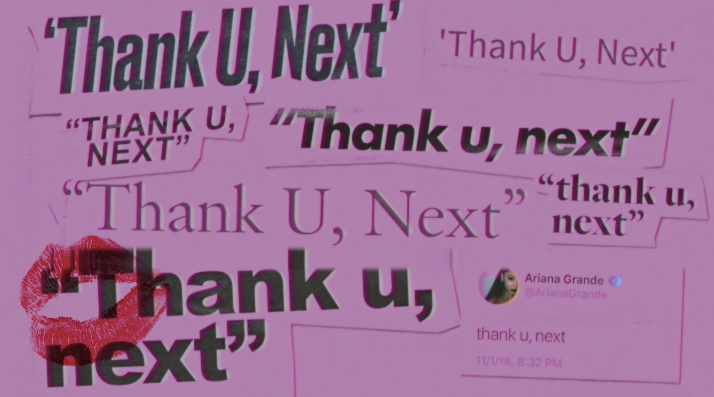 Pete Davidson was out — the fiancé, and the song. How to respond to such a public breakup? Ariana Grande pushed out "Thank U, Next," and I can't believe I'm even recapping this considering the music video hasn't even dropped yet. In its infancy, it's already an excellent kiss-off song that actually leans to the sweeter side of bittersweet, and kicked off a million excellent pop culture memes in its wake.
Subtlety: None, there's name-dropping left and right, we all know who's who (ok, Ricky needed a Google).
Chill: She's shrugging off every major relationship including her newly broken engagement and giving a veneer of chill.
Article continues below advertisement
"Ex-Girlfriend," No Doubt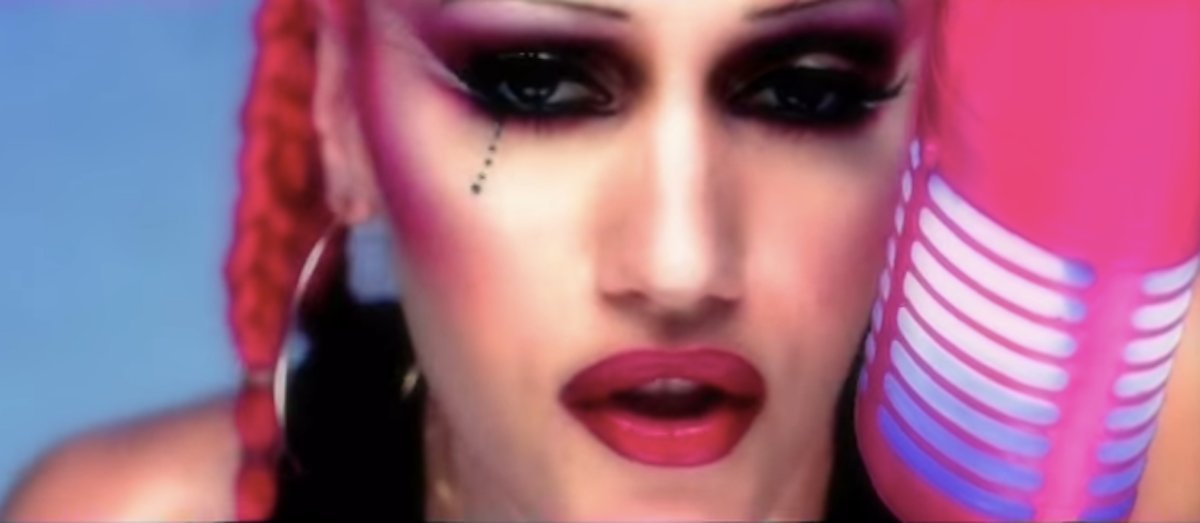 Tragic Kingdom is typically thought of as No Doubt's big breakup record, with "Don't Speak" as an intense swan song between Gwen Stefani and bassist Tony Kanal. But "Ex-Girlfriend" actually targeted Gavin Rossdale during an "off" part of his relationship with Gwen. Luckily, they reunited and had three beautiful children together. Unluckily, he cheated on her with the nanny for years and they divorced. Bomb track, though.
Subtlety: It's not too direct, all things considered. Casting Tony as the villainous ex in the music video throws listeners off from the real culprit, especially if you weren't following the Gwen-Gavin romance. But the lyrics, "you say you're gonna burn before you mellow" is apparently a nod to the Bush lyric, "I'm doing you in tomorrow, I'll burn before I mellow." I guess someone, anyone, would have to listen to Bush to catch that reference (ooooooooh, burn).
Chill: Despite all the high-energy anime-esque visuals in the vid, "I kind of always knew I'd end up your ex-girlfriend" is the definition of California cool.
Article continues below advertisement
"Wrecking Ball," Miley Cyrus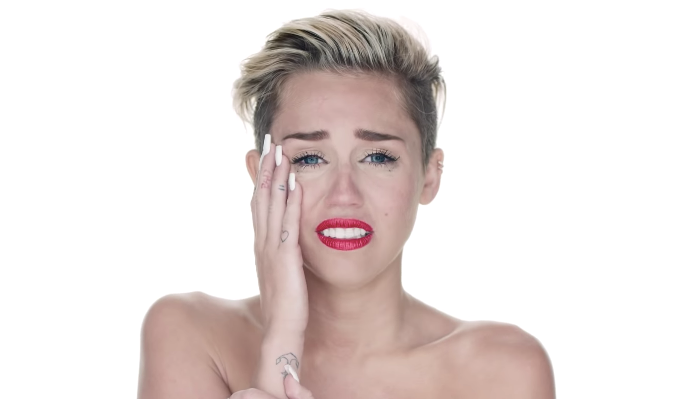 "Wrecking Ball" was originally written for Beyoncé, did you know that? Weird. Anyway, it ended up being rebranded by Bangerz-era Miley Cyrus, who made it into a wild and epic breakup anthem. The offender? Ex-fiancé (now current fiancé? re-ancé?) Liam Hemsworth. During a show in London, Miley called him out, saying, ""I wrote this song after somebody broke my heart, and I just wanted to say '@#% you [and] make sure every time he turned on his radio, he would hear my song and will keep hearing it for the rest of his life."
Maybe they can play it at their wedding?
Subtlety: I mean, Liam was the only person she was engaged to for x amount of years, so you knew who she was grieving if you kept an eye on the red carpet. That said, Liam gets lost in the whole extra-ness of "Wrecking Ball." Too much is going on with Miley for him to be the focal point.
Chill: Barely-able-to-drink Hannah Montana got the ultimate breakup haircut, cried Sinead O'Connor style, and writhed naked on a literal wrecking ball, all the while getting intimate with a sledgehammer. Pretty much the polar opposite of chill.
Article continues below advertisement
"Wide Awake," Katy Perry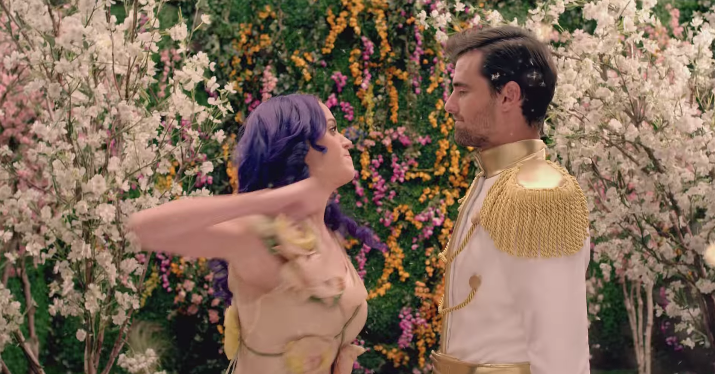 Hmmm. Maybe "Part of Me" is the bigger breakup song, but "Part of Me" doesn't make me sob uncontrollably, so like, gotta give it up to Katy Perry's post-Russell Brand awakening. "This song in particular is a dose of reality," Katy told MTV in 2013. "It's kind of like coming down from a high. You've been on cloud nine for so long, and it can't always be so sweet and sometimes you need to realize that, and you have to pick yourself up and move forward and face the facts of life and know that this is just a lesson you learn and you're stronger because of it."
Yeah, getting dumped via text message will make you crash pretty fast.
Subtlety: Katy and her mini-me brave a labyrinth in the video, and towards the end Katy punches a pretty plastic looking Prince Charming. That's a pretty obvious metaphor, but points for skipping the major Edward Scissorhands hair and a whimsical scarf.
Chill: All things considered, she handled this more gracefully than the last time I got dumped via text message.
Article continues below advertisement
"Still Feel Like Your Man," John Mayer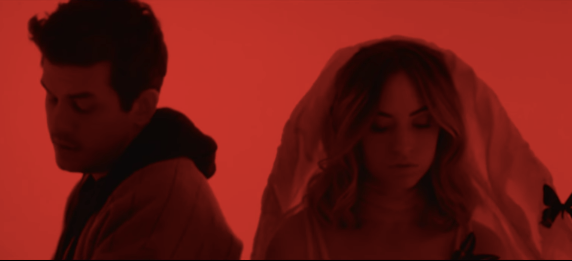 Incidentally, John Mayer penned his own breakup track when he and Katy Perry called it quits. "Who else would I be thinking about?" he told the New York Times. "And by the way, it's a testament to the fact that I have not dated a lot of people in the last five, six years. That was my only relationship. So it's like, give me this, people."
Alright, settle down. In true Mayeresque fashion, the song is a dash creepy, a little sappy, and mentions casually that John still keeps a bottle of Katy's shampoo in his shower in case she wants to wash her hair. That is so gross, especially since Katy's shampoo probably smells like bubblegum-flavored Tylenol.
Subtlety: Without that mini-outburst I never would've guessed Katy was the subject of this song...considering they broke up like three years before it came out. Whatever.
Chill: 70 percent of the lyrics are "I still feel like your man" and though there are less un-chill things than repetition, I really need him to stop.
Article continues below advertisement
"We Are Never Ever Ever Getting Back Together," Taylor Swift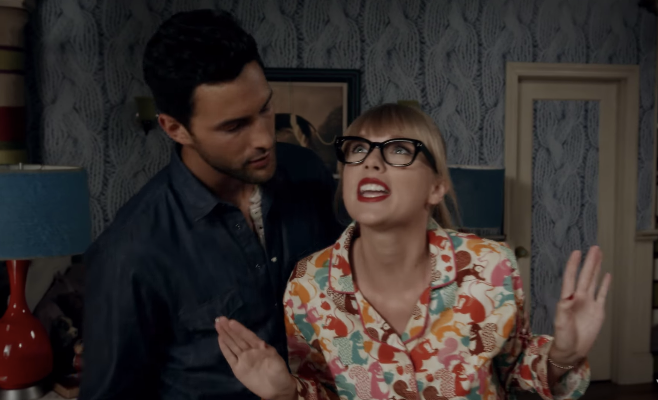 It's hard to think of one spiteful Taylor Swift breakup track. Come to think of it, we could've settled on "Dear John," to keep this incestuous train going. However, I have to give it to this Jake Gyllenhaal roast off Red, because it's definitely the most, um, direct in its delivery. Always one for sartorial clues, Taylor spends the entire video wrapping her Brooklyn-y beau in a scarf WAY too similar to what Jake used to wear.
Subtlety: Maybe it doesn't shout "Jake Gyllenhaal," it just loudly posts lyrics about him as its AIM away message.
Chill: Yeah, incredibly not, yet it's delightfully playful for all that bile.
Article continues below advertisement
"Don't," Ed Sheeran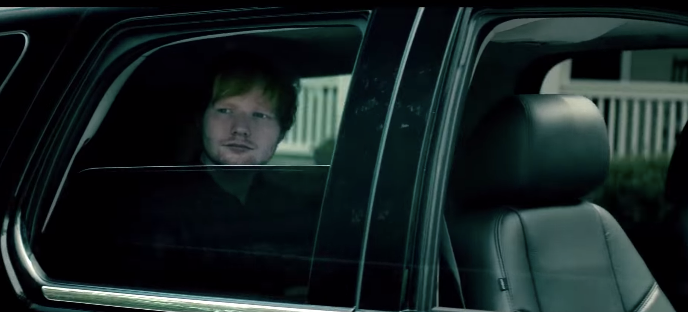 "Don't" by Ed Sheeran, one of the lesser Weasley cousins, is allegedly about Niall Horan, one of the non-Harry Styles or Zayn Malik members of One Direction, having a tryst with Ed's girlfriend Ellie Goulding, who is also there. I don't really care about this outside of the confines of this article because I'm not one of those girls who is dying to have "Perfect" play at their proposal.
Subtlety: The lyrics are pretty specific, and it documents a full story (lemon and a bottle of gin? Werirdly specific). I will say that it was the tabloids that had to link the Ed-Ellie-Niall thing together and he's been pretty defensive about it. "I never let it slip," he told Entertainment Weekly. "What happened was one of the newspapers in England just printed that it was confirmed when it never was. We got in touch, and they took the story down. But obviously the damage had already been done by that point because every other newspaper picked up on it. So I never actually confirmed it."
Well, at least he's not looking to drag so much outside the music.
Chill: That said, it feels pretty unchill to be like, "don't @#% with my love" about what seems like a pretty casual liaison that one person (coughEdcough) invested in a little too much. Which, much like Katy Perry's text message breakup, he's actually handling the situation a lot better than I have. There are a lot of...rage black-outs...
Article continues below advertisement
"You Oughta Know," Alanis Morrissette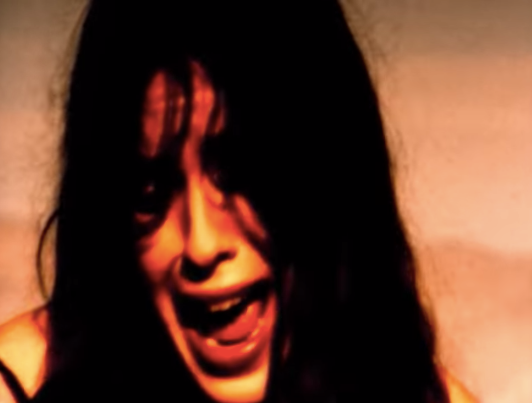 It's the go-to post-breakup karaoke song, and still just as scathing all these years later. Yet, in a very "You're So Vain" fashion (and I didn't even bother tackling that mess), we're not 100 percent sure who it's about. I still cling to the Dave Coulier theory, because of my deep hatred for Uncle Joey.
Subtlety: As volatile and visual as the lyrics get, we still can't narrow down who this mystery man is. So that much wins her subtlety points.
Chill: You know the part where Alanis asks if her ex gets lucky in the movie theater with his new squeeze? That's whatever the opposite of chill is.
Article continues below advertisement
"Where Are U Now," Justin Bieber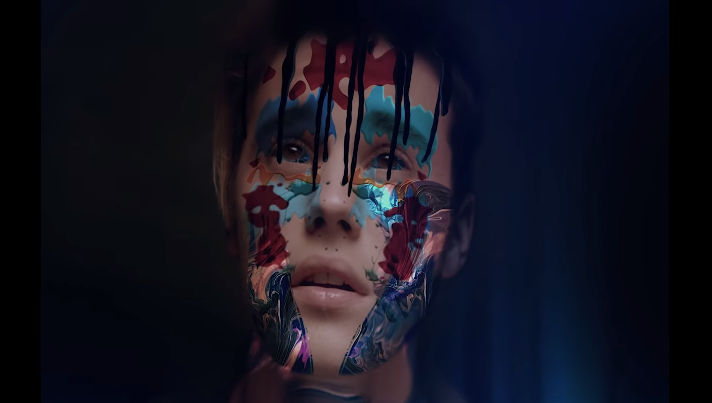 This is one of the many million Jelena breakup songs, and hey, Diplo and Skrillex helped!
Subtlety: Blink and you'll miss the digs: there are all sorts of "Where R U Now Selena" message in the music video, plus a very mature scribble of her and rumored-fling Zedd as stick figures. There's even a "Miss U Selena" slide in there. Are they even necessary? This is Justin Bieber and the media will automatically make a snap judgement that the song is about Selena Gomez anyway.
Chill: Taking a page out of the John Mayer Book of Songwriting, Justin configures the song with mostly "I need you" and "where are you now that I need you." Homeboy, no. Do not drag Selena Gomez back into this mess. Especially if you have loose plans of rebounding big-time with Hailey Baldwin. Oh, sorry, Hailey Bieber.
Article continues below advertisement
"My Favorite Mistake," Sheryl Crow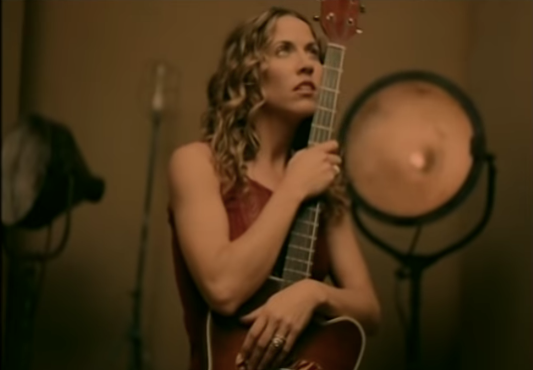 One of the most iconic breakup songs is kind of not even a full breakup song; it kind of seems like Sheryl Crow is about to call it quits with her disloyal beau. Who is rumored to be Eric Clapton! I guess for the youths in the audience this may not be a big deal, but tell your dad about it, he'll flip.
Subtlety: Pretty subtle if I couldn't guess that the standard eff-boy in the song is supposed to be Eric Clapton.
Chill: The most salty line in the whole song points outs this scamp has a secret lover. Other than that, it's extremely chill and borderline loving. Things were so much simpler when your breakup wasn't aired out over Twitter.