These Extravagant Celebrity Proposals Top Anything In Your Social Media Feed
We tackle the most extravagant celebrity proposals, from the wildly expensive to the gentle romantic gestures.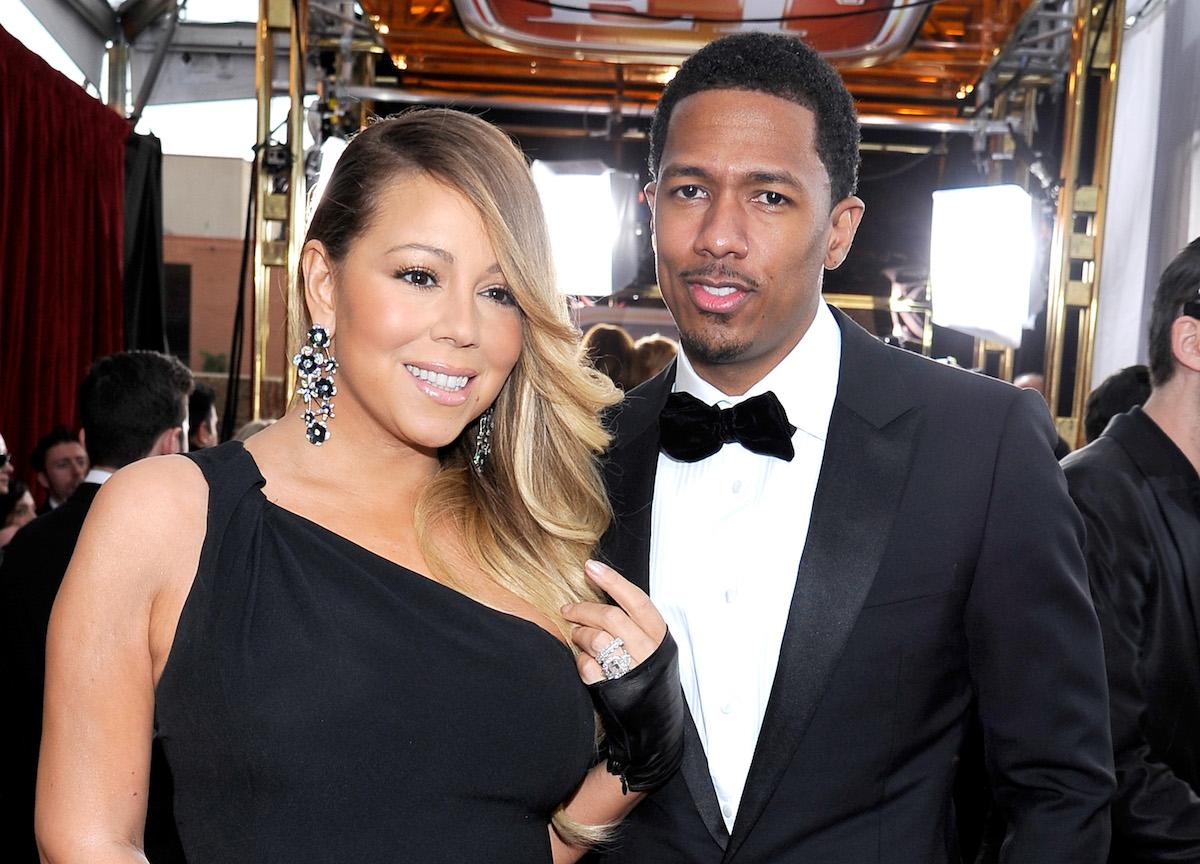 It's engagement season, which for us normals means a slew of high school classmates will be posting "I said yes!" diamond ring shots for a month. But if you're a celebrity armed with the wealth to make your first, second, or third wife really swoon, proposals have to be extravagant as hell. In fact, celebrities set the stage for how elaborate these proposals can actually get.
Kim Kardashian and Kanye West made it so you can't have a proposal without sharing it with the entire world and renting a stadium. From the expensive to the romantic, here are some of the most elaborate celebrity proposal stories to top whatever you'll see during engagement season.
...or not. It's 2018, which means you can't ask anyone to marry you without the help of a flash mob, apparently.
Article continues below advertisement
1. Russell Brand and Katy Perry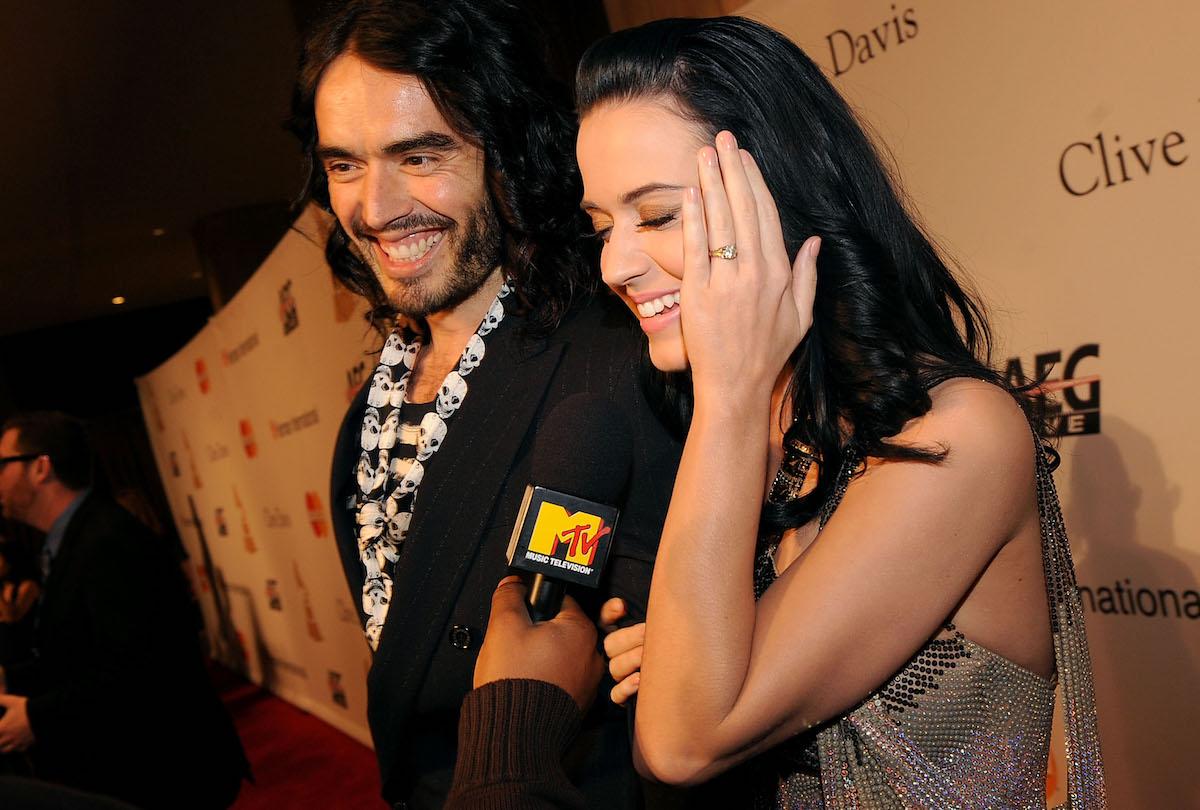 The Russell Brand-Katy Perry union packed so much wackiness in such a short span of time, and a fun blip on the wackometer involved Russell's New Year's Eve proposal. Apparently the comedian flew out Katy on a surprise trip to Jaipur, India. According to an US Weekly source, Katy low-key mentioned how much she loved Indian culture when they were eating curry in England, and the trip was a Christmas present. You know, NBD.
The proposal itself happened at the five-star Taj Rambagh Palace hotel, where the stayed in the presidential suite. "We set a table in a garden with candles everywhere," a hotel worker told Sun. "They arrived in a horse and carriage with a glass of champagne and we served them dinner." After dinner, Russell arranged for fireworks to ring in 2010 while the pair sat on an elephant. Wait, what?
That sounds so dangerous — how would the elephant not be spooked out by that? That could've backfired completely. In any case, it's a pretty intense move to fly someone to India just because they enjoy curry. My boyfriend's never flown me to China because of my love of pork buns.
I am comforted by the fact that Russell and Katy got divorced.
2. Seal and Heidi Klum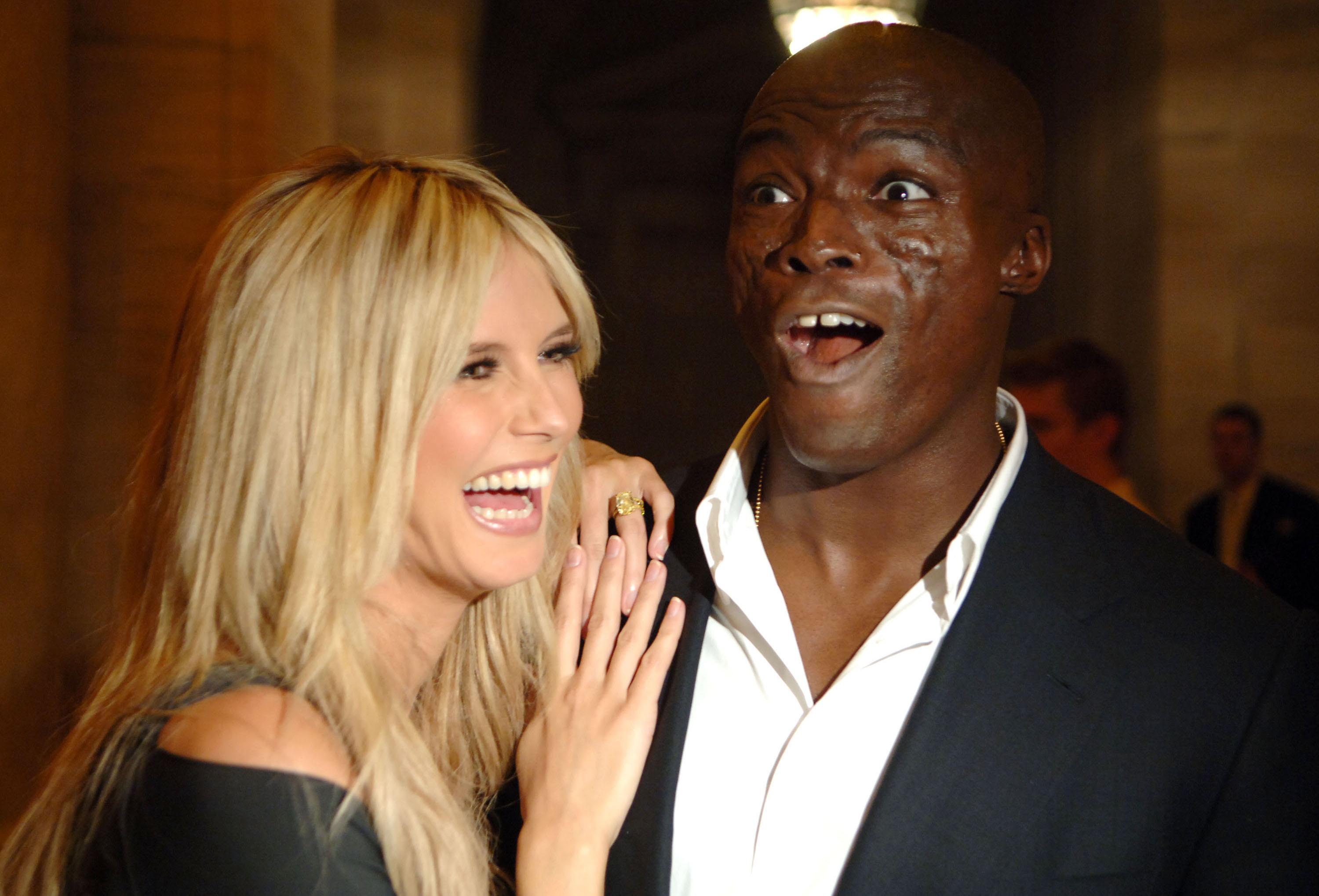 Oh, Seal, Heidi Klum's Halloween parties haven't been the same without you. Back in happier times (2004, to be exact), Seal made a proposal that was both iconic and arctic. Seal basically served his meal and champagne on ice.
"[Seal] took me by helicopter," Heidi told Marie Claire. "He had an igloo built there, and they'd brought up everything: a bed with sheets inside the igloo, rose petals everywhere, candles. Very, very romantic!"
Article continues below advertisement
3. Eva Longoria and Jose Antonio Baston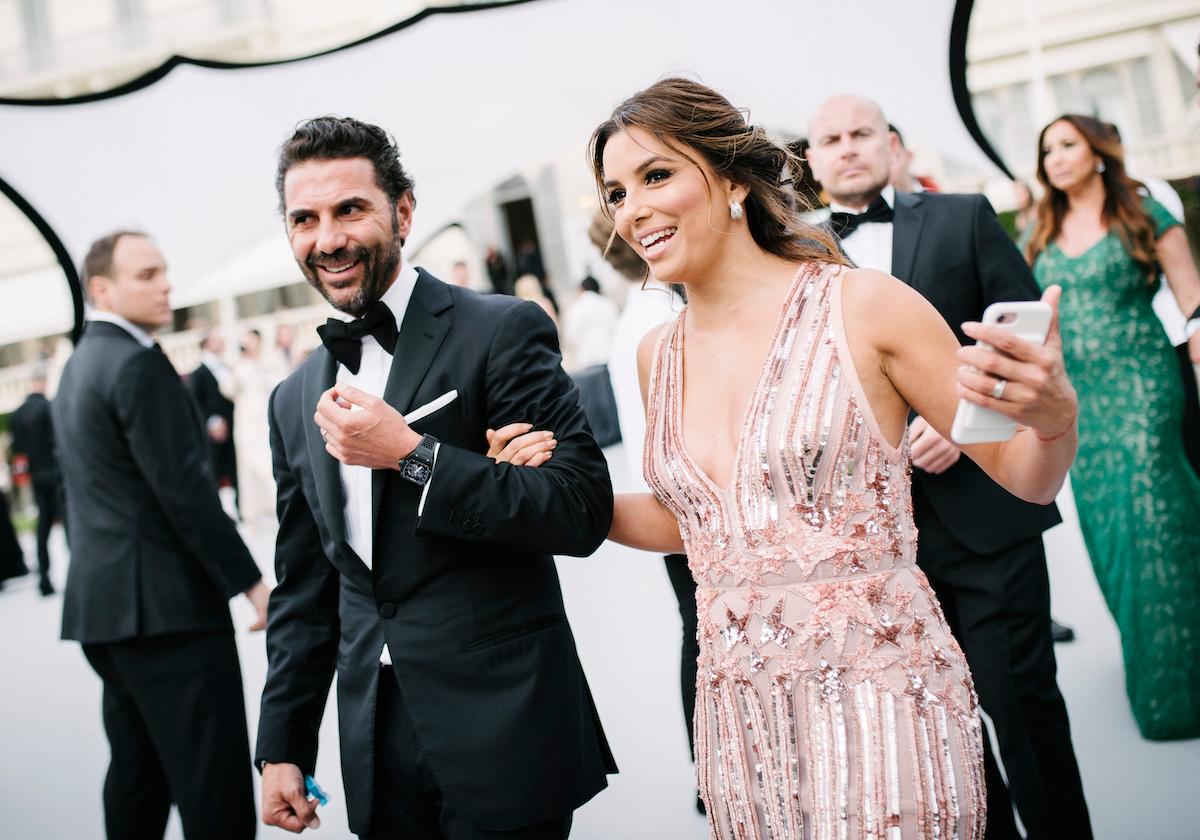 Eva Longoria got engaged to her businessman beau Jose Antonio Baston in the polar opposite of what Seal and Heidi did. I'm getting sick of all these puns, are you sick of all these puns? Anyway, he proposed in the middle of the desert in Dubai, with a post-engagement celebration with 20 friends at Sass Cafe Dubai.
One conventional aspect of the proposal? The gloss of Ed Sheeran that accompanies their proposal video.
"I'm obsessed with Ed Sheeran right now," the actress shared in 2017. "I mean, who isn't? I'm OBSESSED, like when my husband proposed to me, he filmed it and that video is set to the Ed Sheeran song 'Thinking Out Loud.'"
OK, well, you and every other bride on How He Asked, Eva. Props for the desert thing, though. You don't see that every day.
Article continues below advertisement
4. Mariah Carey and Nick Cannon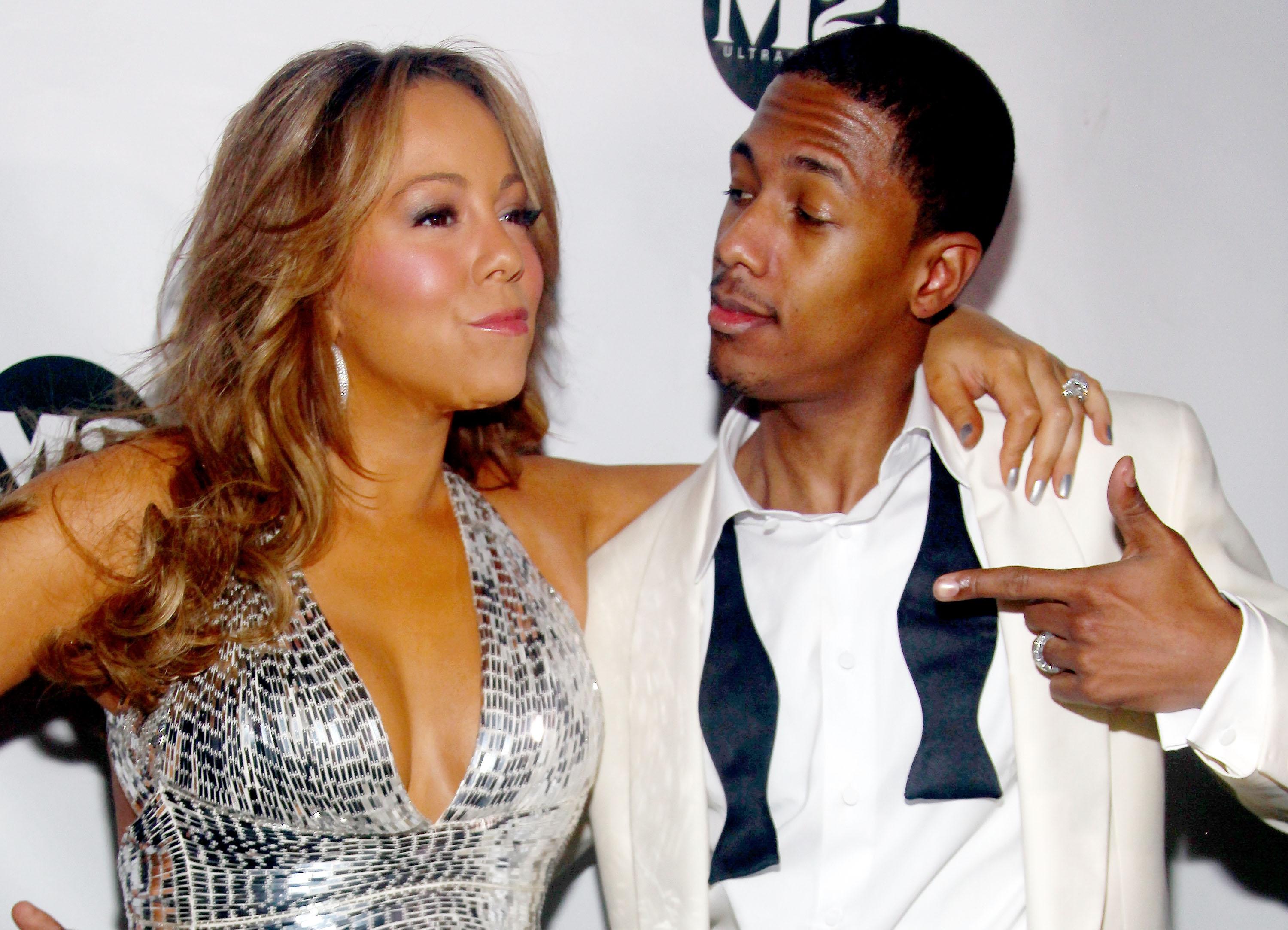 In a twist shocking to no one, Nick Cannon proposed to Mariah Carey twice, which I guess brings her grand total of proposals to four. The first time he hid her 17-carat rock in a candy Ring Pop wrapper — which, much like a combo of fireworks and elephants, sounds dangerous. Nick said it went well, though.
"When I first proposed to my wife, I did it with real Ring Pops," Cannon says. "I had a Ring Pop wrapper and opened it and was like, 'Look, baby, our favorite candy!' She had hers and she was like, 'Mine is broken.' She opened it up and it was her real engagement ring. So I'm a romantic guy!"
As for round two? "He sort of kidnapped me and took me on a helicopter ride," she told Elle Magazine. "Then he re-proposed."
Article continues below advertisement
5. Kim Kardashian and Kanye West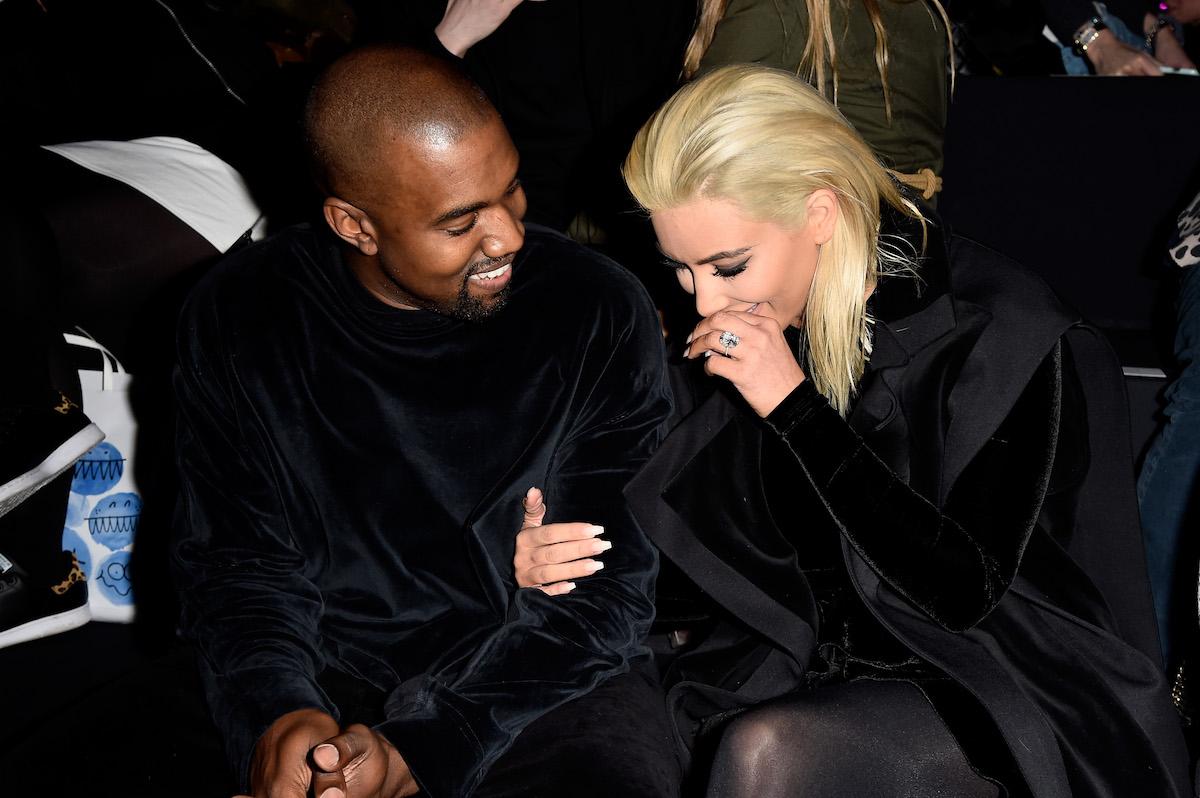 What can be said that hasn't already been seen on an episode of Keeping Up with the Kardashians? OK, once more with feeling: in a televised event, Kanye West pulled out all the stops for his 2013 proposal to Kim Kardashian. He rented the San Francisco Giants' AT&T Park and sprung to have "PLEEEASE MARRY MEEE!!!" displayed on the scoreboard. Then he had a 50-piece orchestra serenade her with Lana Del Rey's "Young and Beautiful," and put a 15-carat diamond engagement ring on her finger while her family (and America) watched. YES, there was champagne after.
Kimye is probably the country's most divisive power couple, but damn, you can't undermine that kind of extravagance.
Article continues below advertisement
6. Channing Tatum and Jenna Dewan-Tatum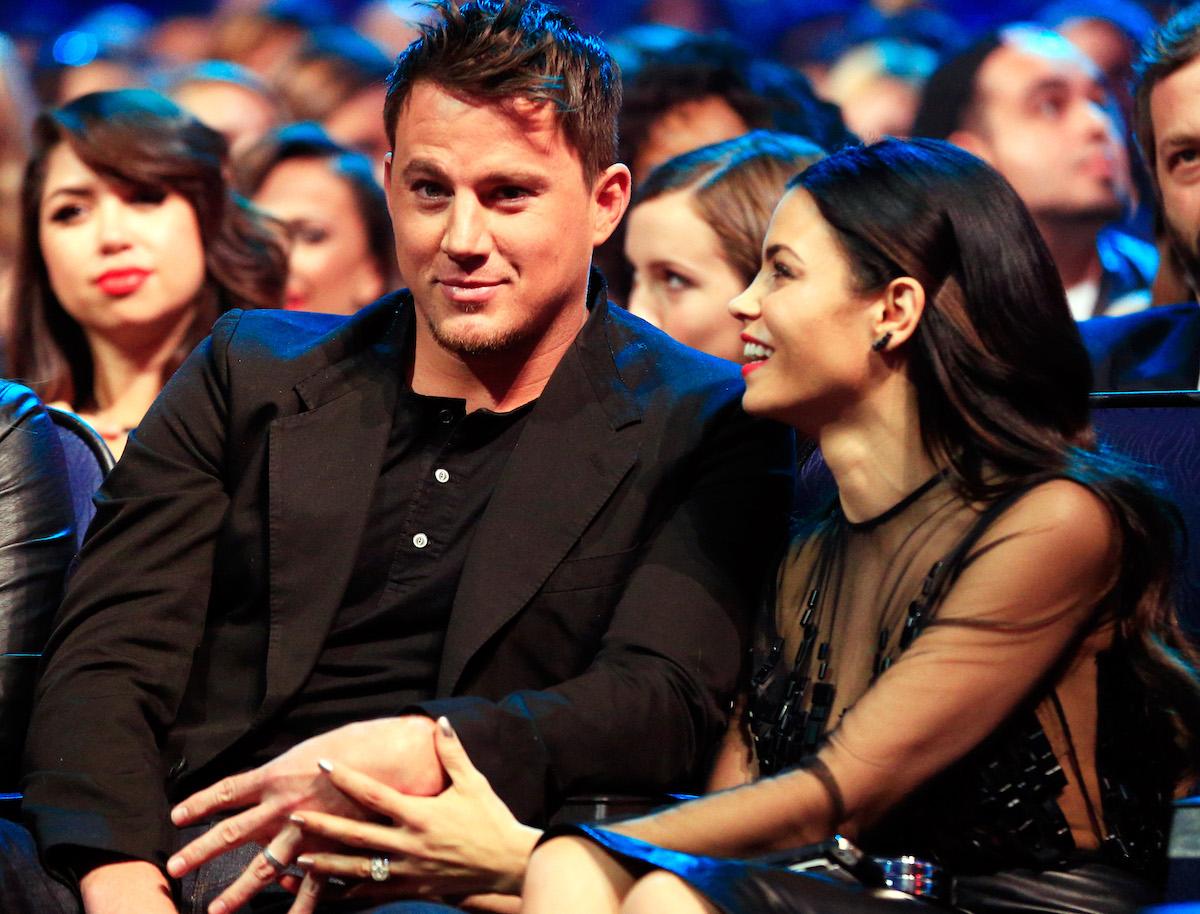 Before Channing Tatum proposed to Jenna Dewan-Tatum (I wonder if she's going to nix the Tatum soon — stoked to find out), he tried to throw her off his scent.
"When I proposed to my wife, I did something pretty cruel because I thought she was on to me," Channing said. "I basically just told her I never wanted to get married to try to throw her off." "I was like nah, 'I don't believe in the institution of marriage and I don't think I ever want to get married, ever.' She basically just broke down crying."
First of all, I would've murdered him. Second of all, the alleged proposal makes up for the meltdown (a little): apparently he flew Jenna's close friends out to Maui to bear witness.
Article continues below advertisement
7. Christina Aguilera and Jason Bratman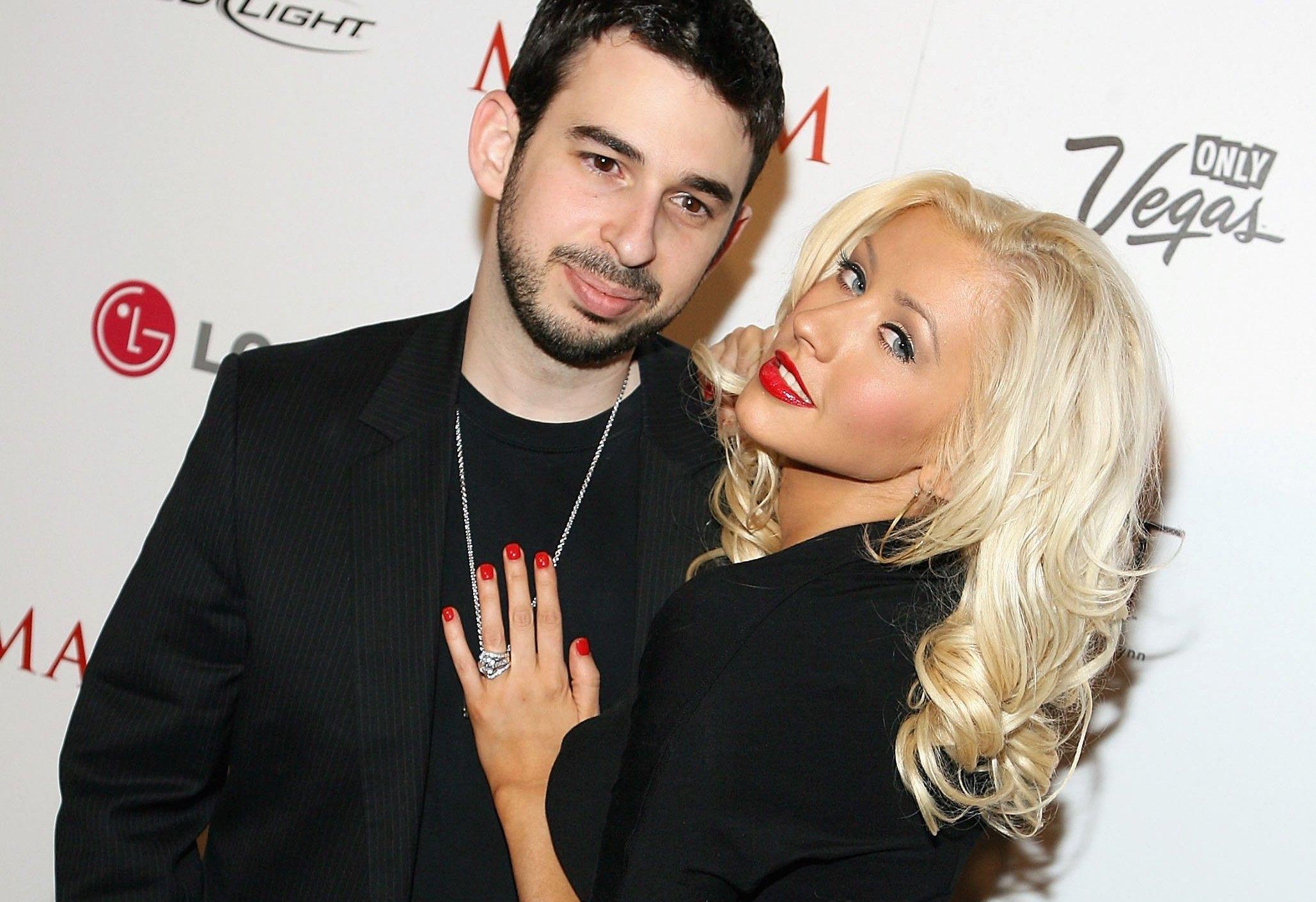 To this day, I side-eye hard about how Jordan Bratman and Christina Aguilera ended up together. But he definitely pulled out all the stops to pop the question. "He sent me on a scavenger hunt," Christina told US Weekly. "My mom used to do scavenger hunts for me when I was a kid, so it had sentimental value. Each clue was a poem — and in the final clue he proposed!"
Five years later they were dunzo, but that is v. v. sweet.
Article continues below advertisement
8. Joe Manganiello and Sofía Vergara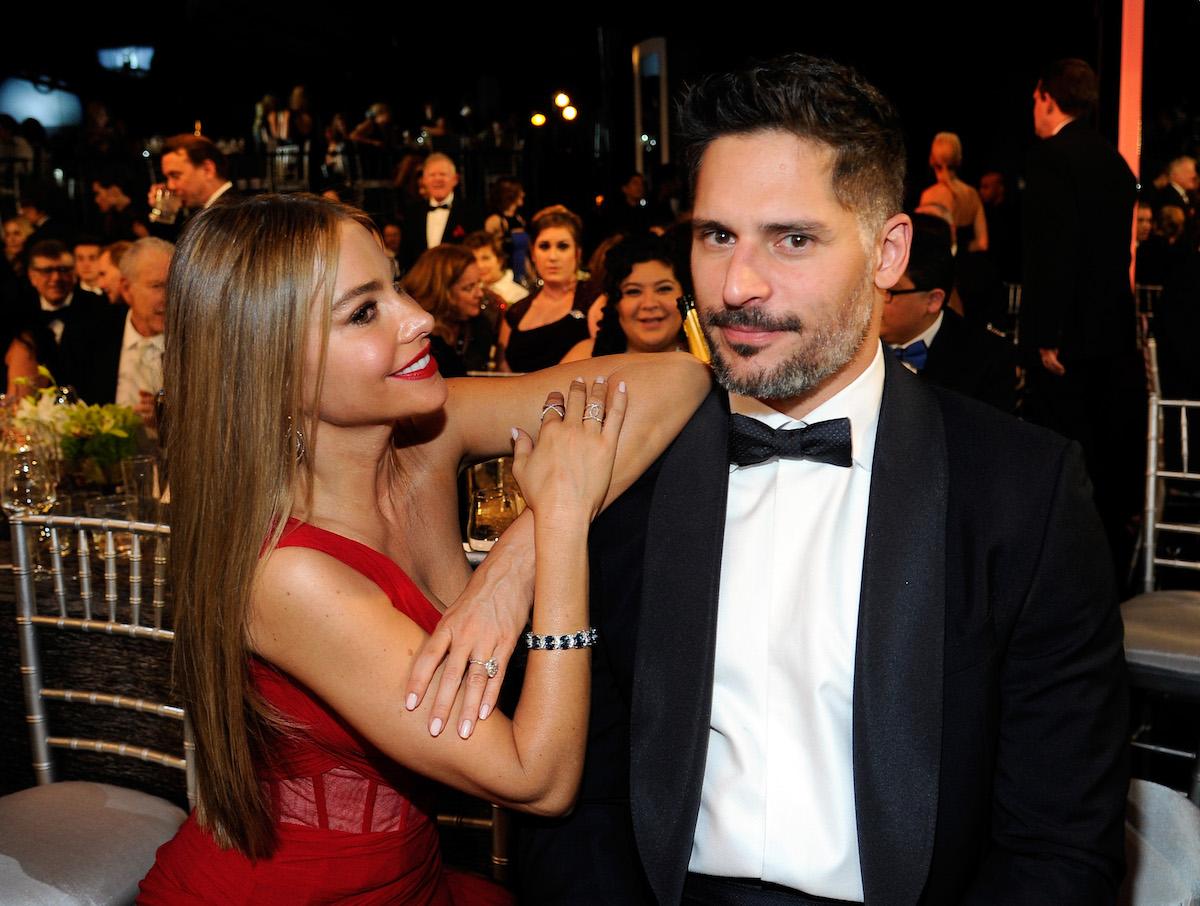 Joe Manganiello and Sofía Vergara are like, an obscenely perfect match, both incredibly extra in buff and bombshell-y proportions, respectively. Yet Joe's proposal wasn't focused so much on bombastic gestures. Instead, he worked hard to say, "Will you marry me." You know, in Spanish.
Yeah, Joe had to brush up HARD on his nominal high school Spanish in order to speak Sofia's native language for the occasion. "I had a big speech in Spanish, and that's what I was nervous about," he shared on Live! with Kelly and Michael. "The last thing you want to do is, like, mess up the Spanish on the proposal to the Colombian woman." What's "awww" en español?
Article continues below advertisement
9. Tom Brady and Gisele Bündchen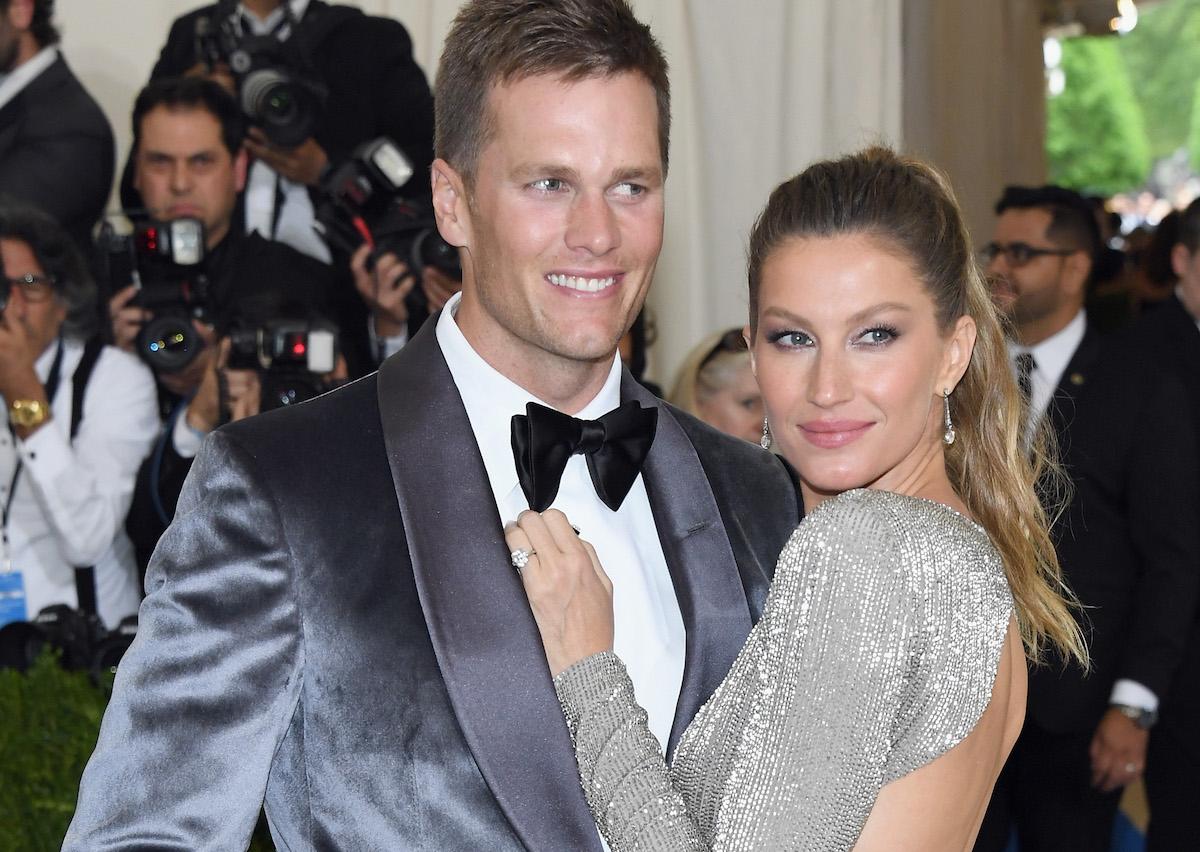 So there's this widely circulated story that Tom Brady proposed to Gisele Bündchen on a private jet, with roses, champagne, all that jazz. The roses part is true (of course it is), but Gisele spilled the real tea in her Vogue 73 questions segment. Apparently it involved a dash of gaslighting and Tom risking his health to get on bended knee.
"When he proposed to me, he made up this whole story [about] how my apartment was flooding, and I ran over to fix the situation," Bundchen told Vogue. "When I got there, the whole apartment had candles and rose petals everywhere, and then he went down on his knees to propose, and I'm like, 'Get up!' Because he just had surgery and had three staph infections."
Truly beautiful, but I can see why the jet story took flight instead.
Article continues below advertisement
10. Emmy Rossum and Sam Esmail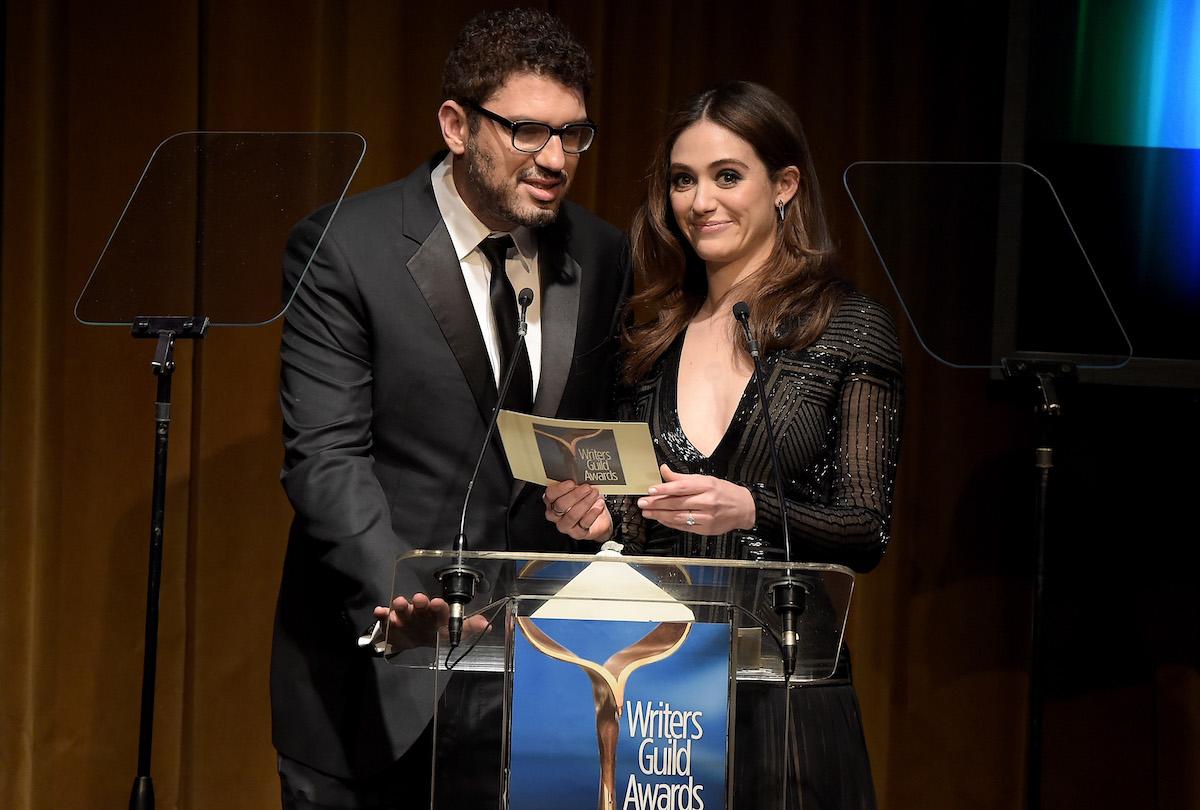 Emmy Rossum and her husband, director Sam Esmail, have an infatuation with reading the New York Times "Modern Love" section together, and that ended up being the catalyst for their engagement. In an interview with Vogue, Emmy revealed that one night when she was feeling ill, she skipped out on "Modern Love." Sam was insistent so she finally agreed so long as she could read it in the bathtub.
"I began to read the article, and the story is about a director who falls in love with an actress, and I started to think: Huh, that's strange," Emmy said. "And then I realized that it was our love story." Oh my God, shut up.
"At first, I freaked out because I thought perhaps he had actually put it in the paper and I hadn't seen it, and everyone knew it but me," the Shameless star continued. "And then I kind of scanned to the end and it said, 'Love, your Sam.'
Sam did however have to contact a New York Times editor in order to place an exact replica of the page in that day's addition, his column substituting the real one. Do remember that next time your S.O. forgets to pick up a $3 Hallmark card for your birthday.
Article continues below advertisement
11. Nick Lachey and Jessica Simpson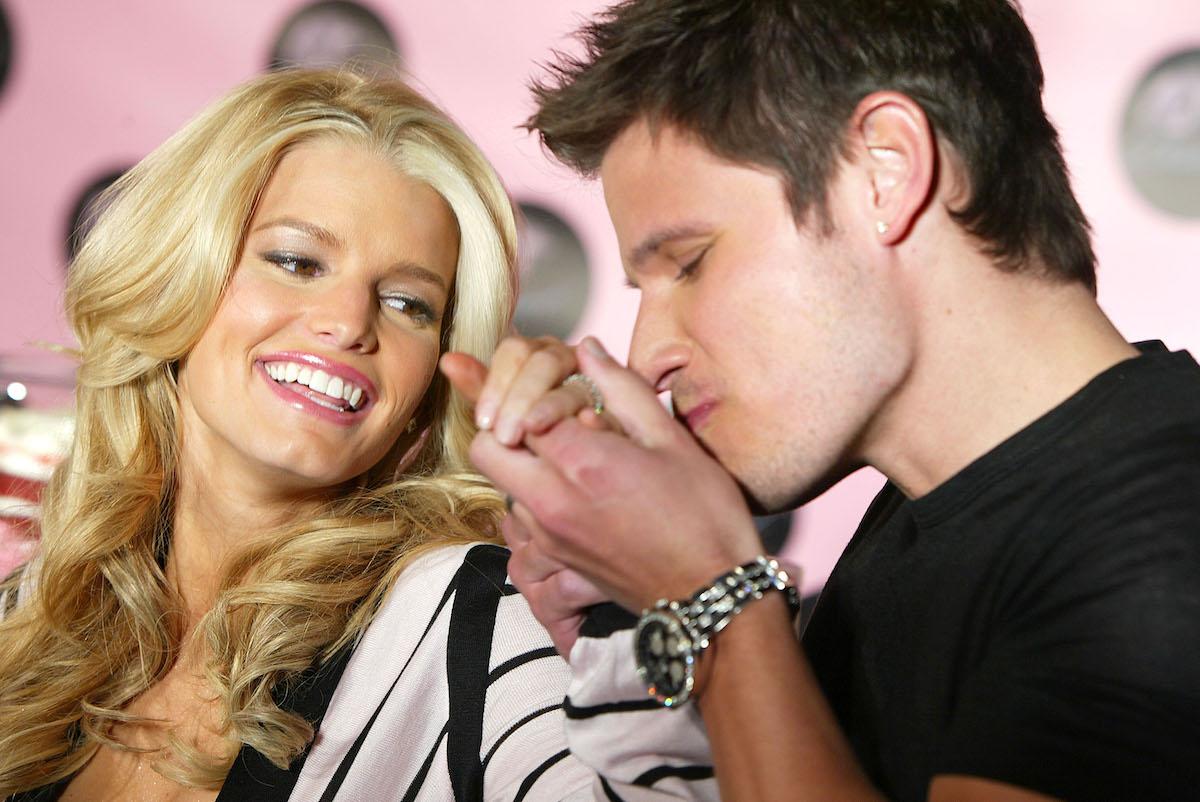 Oh, who can forget when these Newlyweds were young and in love and not... older and married to other people? Such is the way of Hollywood.
Nick Lachey's proposal to Jessica Simpson was pretty fancy by the standards of the pre-cameraphone early aughts. People reported that Nick proposed at sunset while on a yacht floating along the Hawaiian waves. "I was wearing a huge sweatshirt that came down to my knees," she said at the time. "If I had known he was going to propose, I would have at least dressed up cute."
Don't worry, 2002 Jess, you'll get a do-over with Eric Johnson in another nine years.
Article continues below advertisement
12. John Stamos and Caitlin McHugh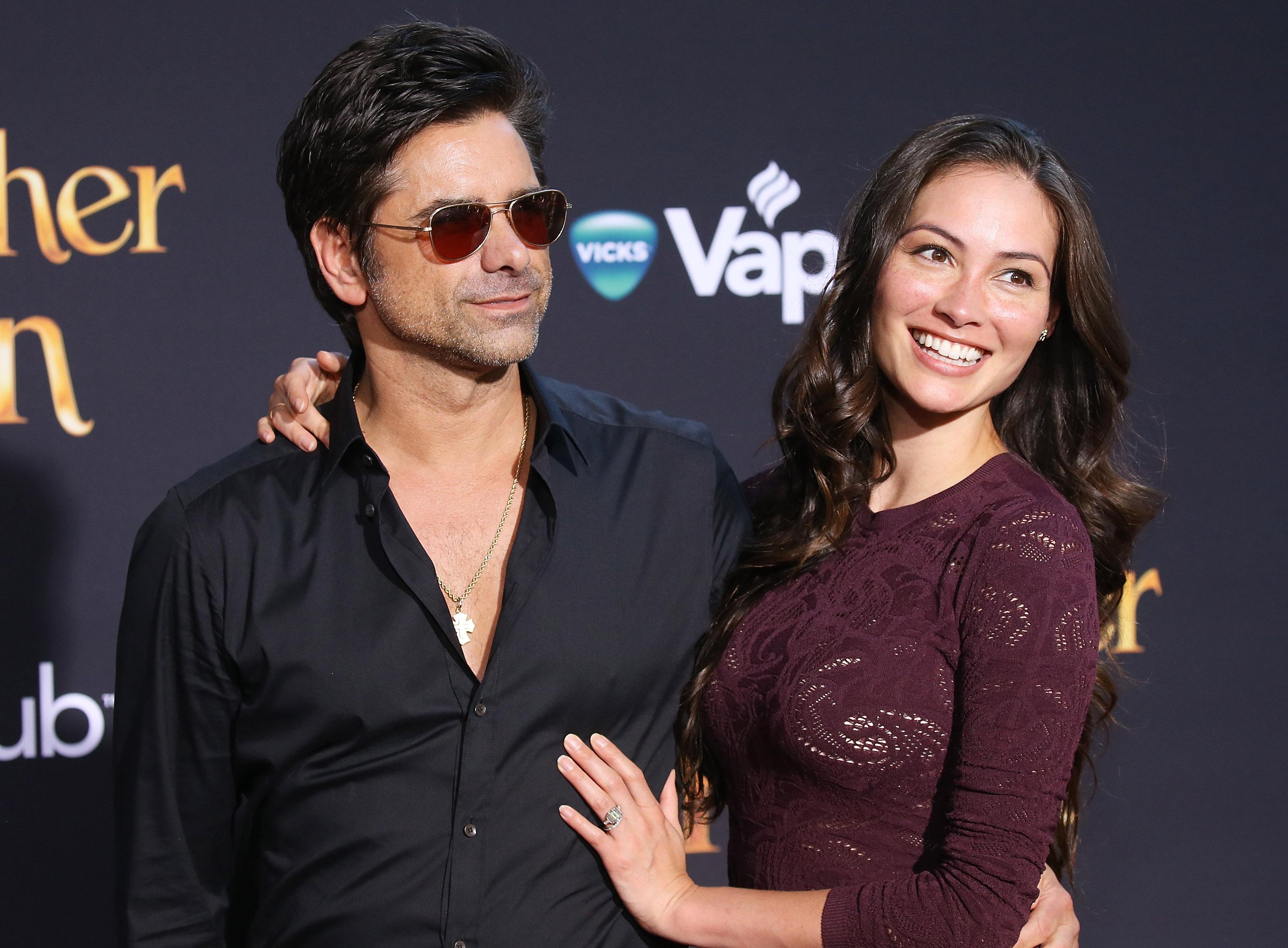 Ok, because I'm wrapping up and we're all such good friends now: I really side-eye Disneyland proposals. To each their own, but for me all people involved tend to be: a) way too young to get married, or b) 33-year-old yearly-pass owners in soft Aladdin cosplay. Still, I'll relent that John Stamos pulled off a cute Disney proposal to his wife, Caitlin McHugh.
Apparently John proposed at the park with a custom short film animated by romantic moments from Pixar and Disney films. At the end of it, Sebastian from The Little Mermaid held up a sign that said "Just ask the girl!" I mean…
Oh and this just in, because I am never wrong: Caitlin is apparently a big Disneybounder and as such, loved the gesture. "She loves Disneyland, and I thought, Okay, Disney …[at the park] I got on my knee and asked her," Stamos told People. "I pulled the ring out. I don't know how she did it, but she went to hug me and slipped her finger right in it. When the park closed we ran around the park in our Disney onesies."
Well, if that's what you want, go ahead and live happily ever after.
More from Distractify
These Celebrity Wedding Disasters Prove Money Can't Fix Drama
Celebrities Who Have Been Serial Engaged...And You Could Be Next
Celebrity Breakup Songs, Defined By Lack of Subtlety and Chill