Latina Girl Group Bella Dose Came to Slay in Two Languages (EXCLUSIVE)
Meet the ladies behind the world's first bilingual girl group, Bella Dose — their music, Instagram following, and more.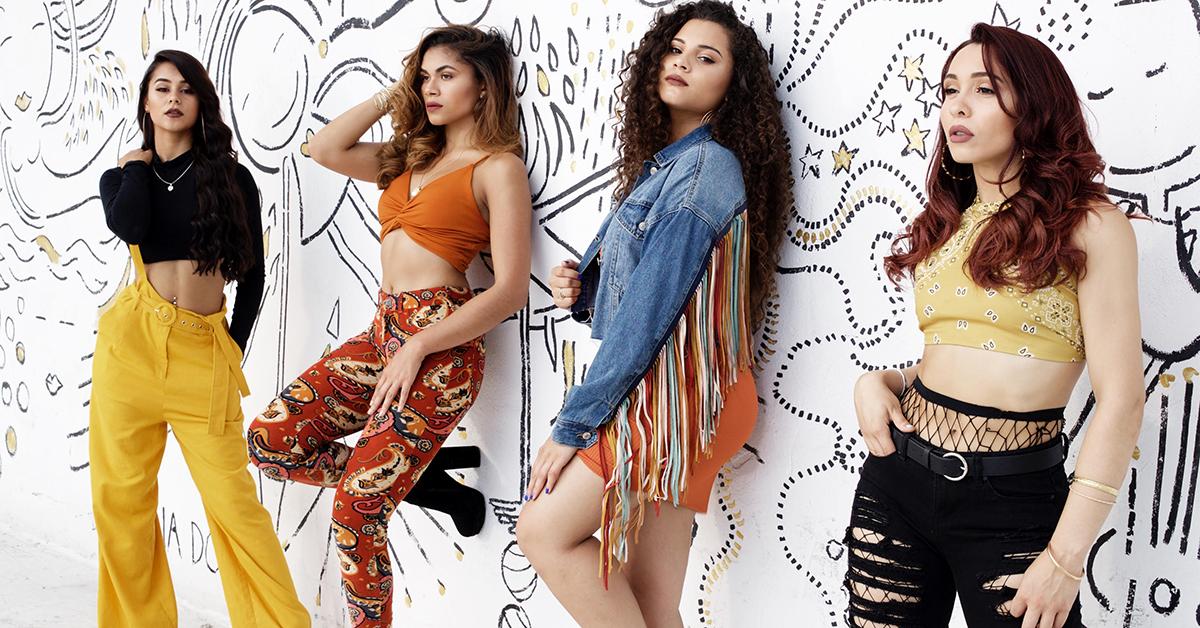 The Spice Girls have some competition. OK, maybe not "competition," but four girls from Miami are teaming up to spread the girl power mantra in two languages.
Article continues below advertisement
Bella Dose is the world's first bilingual girl group — and Thais, Brianna, Melany, and Jennifer are definitely the modern day version of the pop group with plenty of Caribbean flavor. Together for just over a year, Bella Dose has already put out multiple singles, including earworms such as "Comfortable" and "Eyes on You," and a holiday jam called "christmas with u."
And they're just getting started. After each auditioned individually in Miami in a girl group search hosted by International Hub Records, Thais, Brianna, Melany, and Jennifer were matched together à la One Direction — and got thrown into an intense music boot camp. "We all four lived in one room in two bunk beds and went through a crash course to learn piano, guitar, choir and music theory," Jennifer explained to Distractify exclusively. Luckily, the close quarters only brought the girls, well, closer.
Article continues below advertisement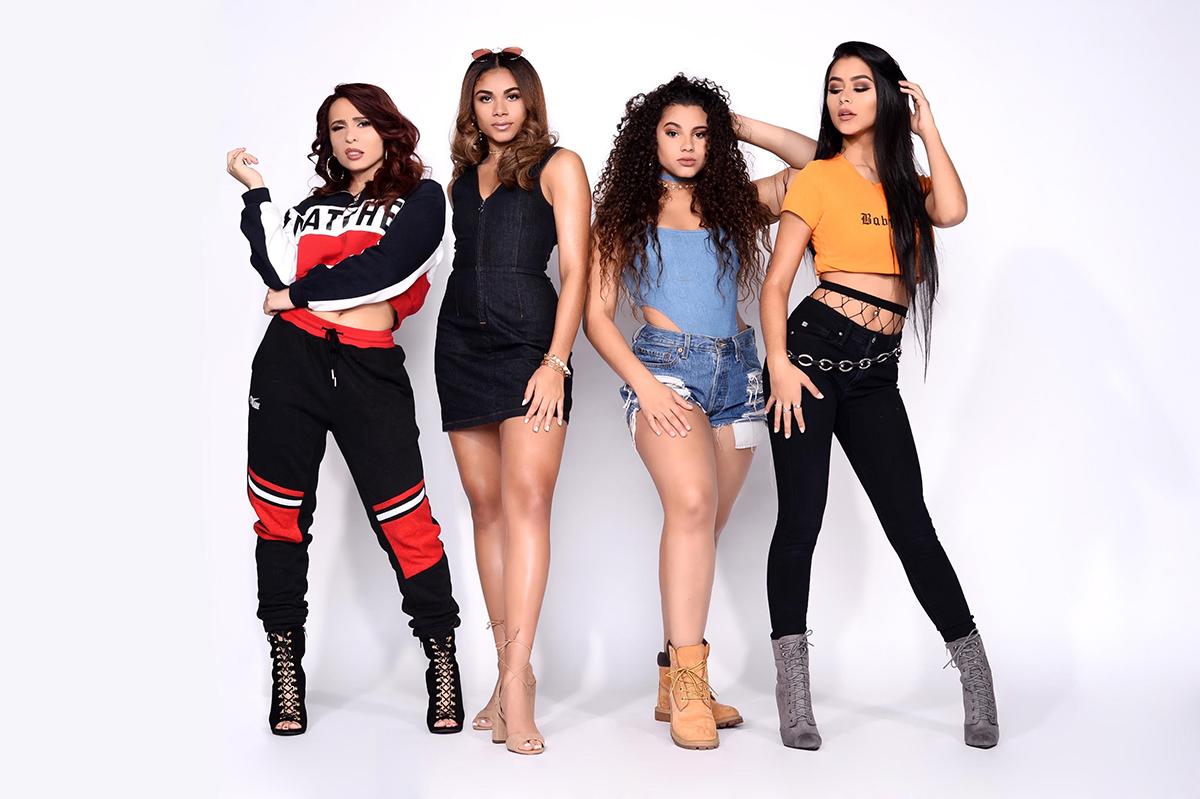 "We all get along super well and I feel like we have this special connection that unites us and makes us this powerhouse girl group," Thais added. "I'm honestly privileged to be in the girl group and we're all just super blessed to have each other and be able to call each other sisters and make music together and live out our dream."
Article continues below advertisement
Now that they had the talent down, next came picking out a name. After months of failing to find the perfect group name, it was actually International Hub executive and mentor Vicky Curiel who suggested the Bella Dose moniker.
"It's actually an Italian word that means 'fair share' and it also means a dose of beauty and it's actually pretty cool because we share everything — we share makeup, we share a room, we share clothes, we share music, we share everything — so it's actually a really cool name that defines us really well," Melany said.
So, who are the girls behind Bella Dose? 
There is the baby of Bella Dose, Brianna, 15, who is the baby sister of "Lil Bebe" singer DaniLeigh and the self-proclaimed "bougie" member of the group. "If I could, I would wear Chanel every day," she said with a laugh. Jennifer, 20, the Sporty Spice of the group, can rock a set like a no one's business.
Then there is Melany, 19, who describes her girl squad as intellectual and sassy and herself as a skater girl, but edgy. And last but not least there's Thais, 19, who prefers the adjectives "flavorful and happy" to describe Bella Dose. "We love what we do and that will never change and we're flavorful because we're Latin," Thais told Distractify before agreeing that the group is "sassy" too.
Article continues below advertisement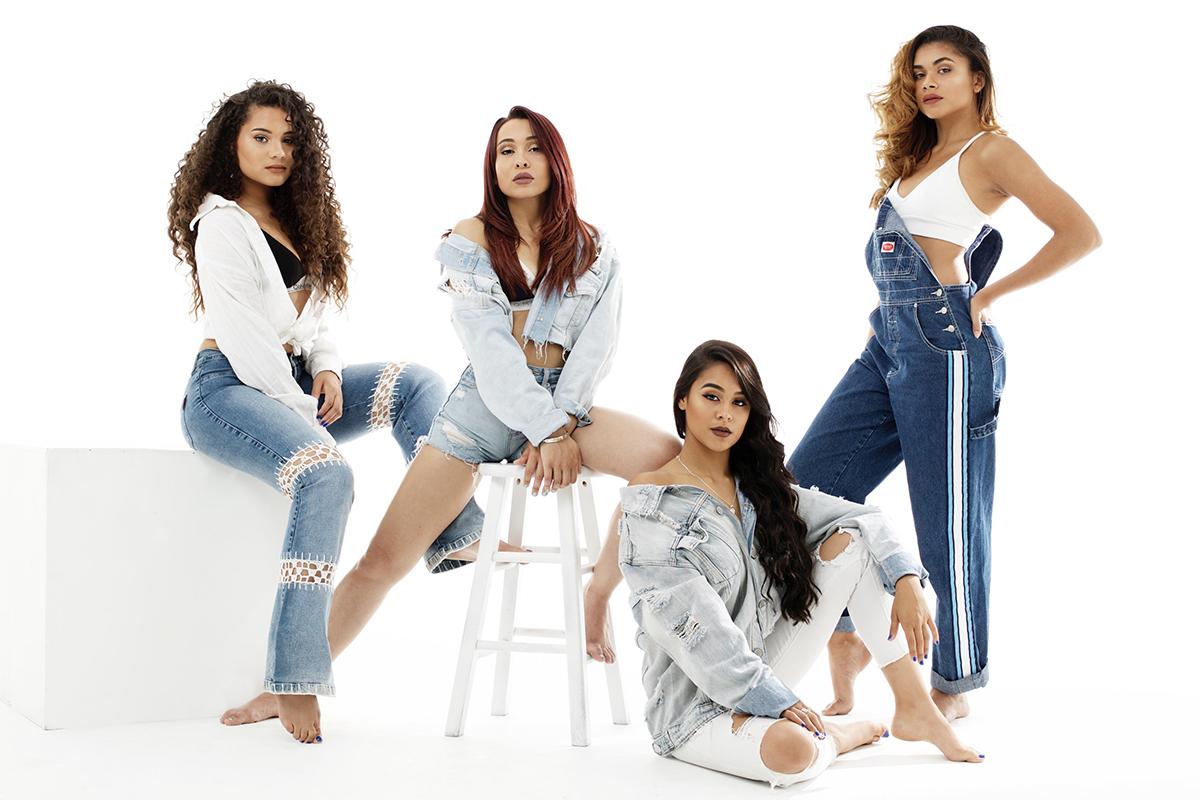 On Instagram, fans can see more of the girls' personalities — and they share the love right back. "We love social media for that reason because all our fans are very interactive with everything we do," Thais said. "We comment back, we like their pictures because we like to show love because we really appreciate everything they do because if it wasn't for them, we wouldn't be Bella Dose."
Article continues below advertisement
Since coming together, Bella Dose has been keeping busy over the past year — taking a road trip from L.A. to Miami, where they worked for three months, flying to Puerto Rico to film a music video for their Spanish hit, "Muevelo" (set for release next year), and then heading north to New York City to film two more music videos. Their first album and a possible tour are also on the horizon.
Article continues below advertisement
But don't expect the girls to slow down in 2019. With a collective bucket list that includes dream collaborations with J Balvin and Cardi B and performing at Madison Square Garden, the sky is the limit for Bella Dose.
"A lot of Latina women, in the past, have been told they couldn't do something, but all Latinas can do what other people can do," Brianna said. "And women of color in general — we stand for that power. It's all about supporting each other."