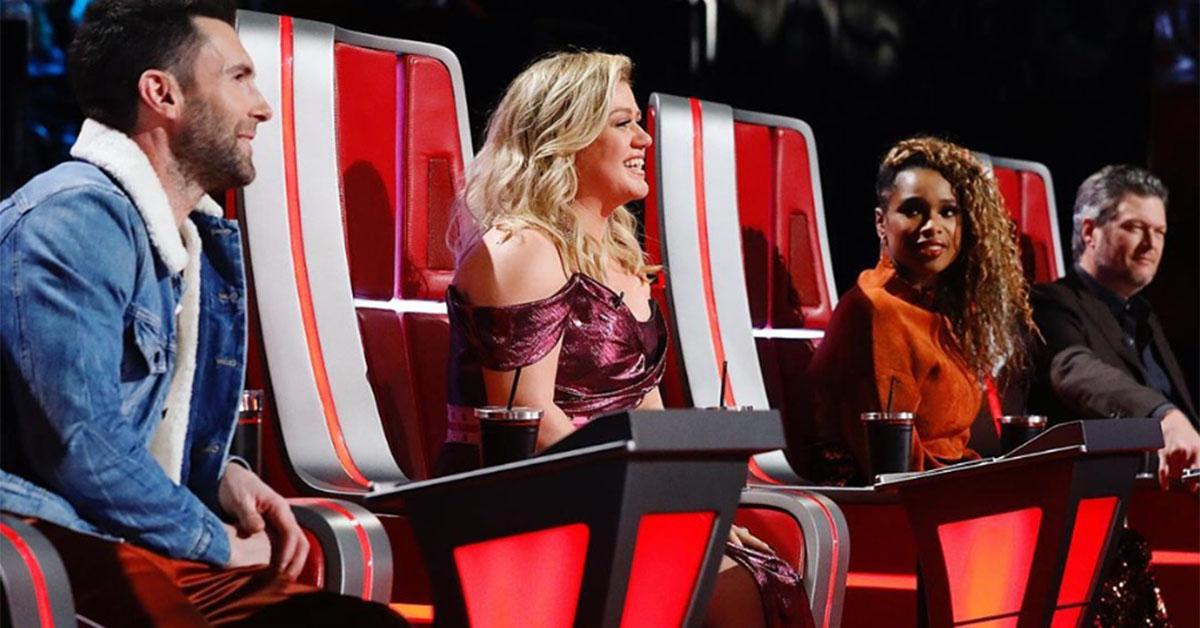 This Just Might Be the Most Dramatic Finale in 'The Voice' History
Tensions are still high among The Voice fans following judge Adam Levine's controversial decision to save Reagan Strange, who was unable to perform due to an illness last week — but did his risk pay off?
Article continues below advertisement
The final four has been announced on the reality singing competition, and the finale just might be the most dramatic in the history of The Voice. In case you need a recap, judge Blake Shelton had two singers in the running for the finale — Chris Kroeze and Kirk Jay — while Jennifer Hudson had three artists remaining on her team, Kymberli Joy, MaKenzie Thomas, and Kennedy Holmes.
Meanwhile, Kelly Clarkson's team was down to Chevel Shephard and Sarah Grace and Adam was down to his obvious favorite, Reagan.
So, who are the Final 4 on The Voice?  
After stretching out the reveal, host Carson Daly revealed that the first contestant headed to the finale was Kirk Jay, who was also the most streamed artist from Monday night. The second singer to advance was Chevel from Team Kelly. "Kelly has given me such great advice. She has always told me to be myself and have a ton of fun on stage," she said on the show. "No matter what happens, I am living my dream."
Article continues below advertisement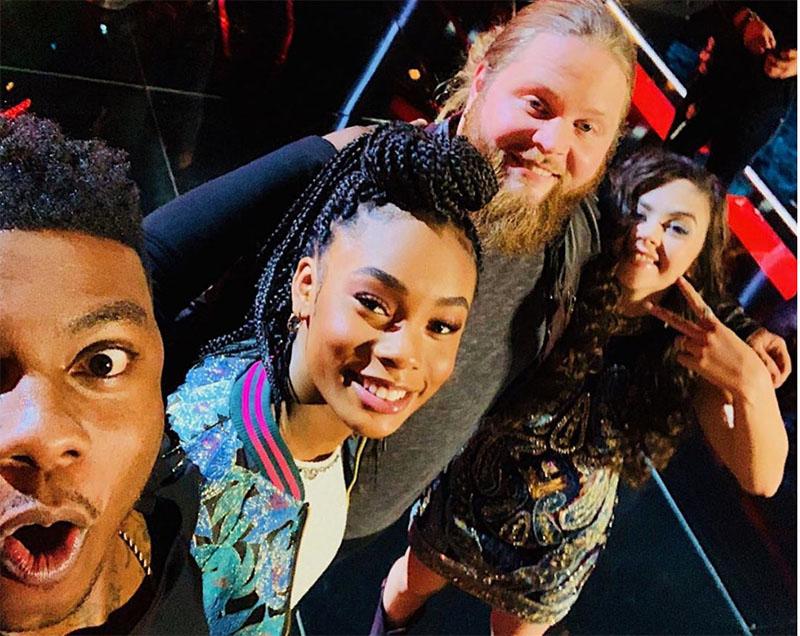 Team Blake's second artist is also advancing to the finale, after Carson revealed that Chris was also saved by America's votes. "Being on The Voice showed me I need to be more of an extrovert when I am on stage," Chris said. "Normally, I am hoping nobody looks me in the eyes."
Article continues below advertisement
Then it was announced that MaKenzie Thomas, Reagan Strange, and Kennedy Holmes would have to sing in the Instant Save for the final spot — and after the performances America saved Kennedy from Team Jennifer.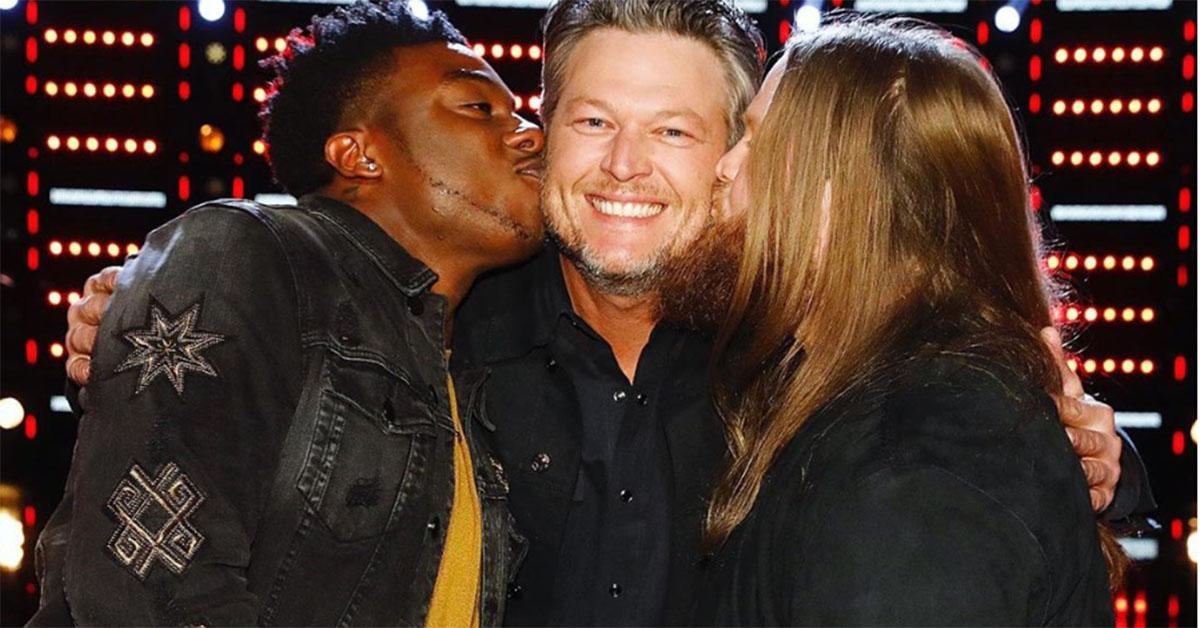 Article continues below advertisement
This means that Adam has no artists from his team appearing on the finale since Reagan was not saved, while his frenemy Blake leads with two and has the best chance of taking home the win for the seventh time over the course of his 15 seasons on the NBC reality series.
Does Adam regret saving Reagan? 
Last week, Adam urged America to save the 14-year-old singer instead of fellow Team Adam artist DeAndre Nichols, who was ultimately eliminated. "This sucks, man. DeAndre, you're an exquisite singer. I'm a little confused as to why you're in the bottom. That perplexes me. But I want to say this ... There is an unbelievably talented little girl right now who is not able to fight for her position on this show. And you were fortunate enough tonight to be able to sing. And man, you sang like a champ," Adam said on the show. "I have a very special relationship with Reagan. And I have two little girls at home. The thought of breaking her heart by not urging everyone to give this girl a shot to go and redeem herself next week would be too far beneath me."
Article continues below advertisement
As expected, fans were not happy about Adam's decision to throw DeAndre under the bus, but the Maroon 5 frontman stood by his decision ahead of the finale. "It was a strange week, but it's over now. DeAndre's my boy," Adam explained. "I love him. We talked. It's all good."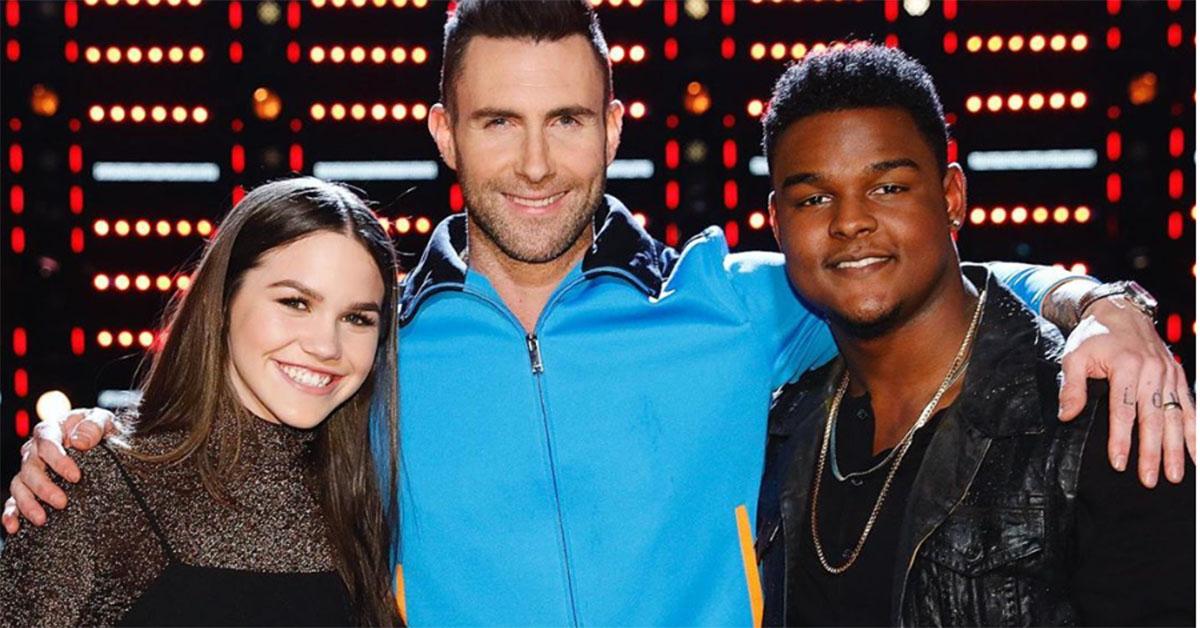 Article continues below advertisement
There's no way to know if DeAndre would have gotten a spot over Reagan, but viewers are convinced Adam would be in the finale if not for his decision to save Reagan instead."It is official. Karma came through last night and Adam has no one going in to the finals as Reagan Strange was eliminated. I am so glad his boneheaded move last week was NOT rewarded," one fan tweeted. Another agreed, adding, "My favorite OUT TAKE was Adam being TAKEN OUT of the finale... brought it on yourself!"

Watch the final four perform for the last time on The Voice, Monday, Dec. 17 at 8 p.m. on NBC.