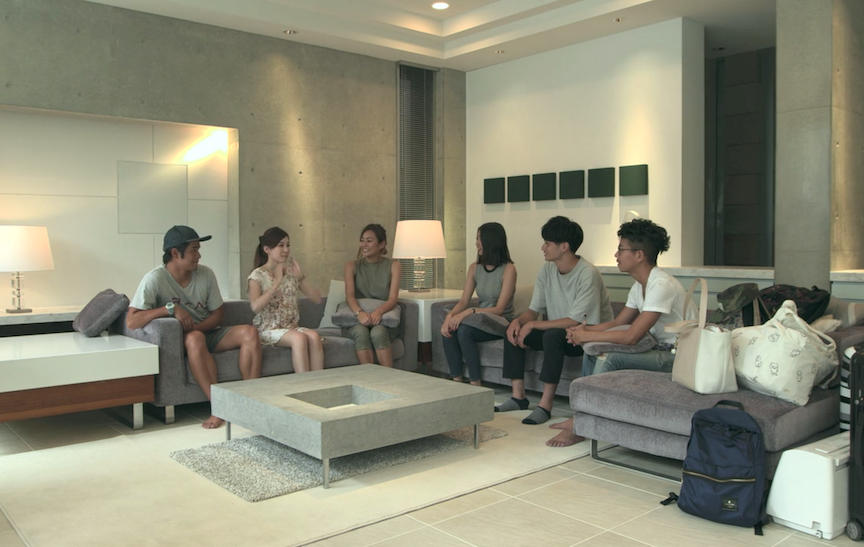 The O.G. Housemates of Netflix's 'Terrace House' Are Still Living Their Best Lives
Season 5 of Terrace House: Opening New Doors is about to come out on Netflix, and if you've never watched the Japanese reality show before, you should seriously try an episode next time you're wondering what to watch.
In all of its many iterations, Terrace House brings strangers to live together, a completely foreign concept to a majority of young Japanese people who live with their parents until they start families of their own. The interpersonal dynamics between roommates who've never cohabited with randos — and the crushes that blossom over the course of the many episodes — are absolutely fascinating to watch, if you don't mind the subtitles.
Terrace House is also addictively low-drama by American standards, as the housemates are expected to keep leading their daily lives — going to their jobs and meeting with their family and friends, etc. — and are allowed to leave the show whenever they please.
To viewers, and well, to me right now writing this, this means an ever-evolving cast (17 in Boys and Girls in the City) who can be hard to keep track of. On the show, however, a group of hosts watches the show together at a Japanese Netflix headquarters and talk you through the whole thing.
And did I mention that every week, the housemates also watch their latest episodes together, cringing at themselves and their conversations? It's an impressive break of the fourth wall, and it's a lot.
Ahead of Season 5, let's take a look at where our O.G. faves from Terrace House: Boys and Girls in the City are today.
Article continues below advertisement