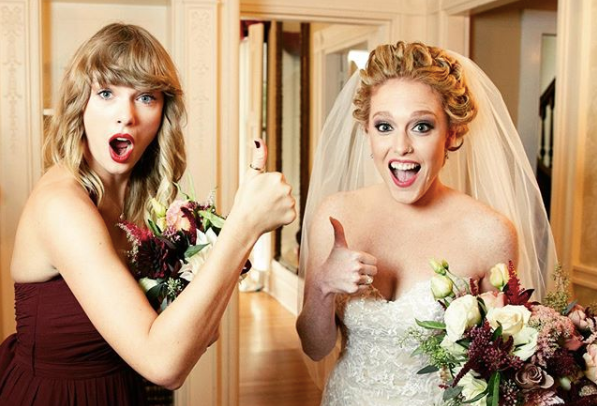 11 Celebs Who Had to Take the Backseat as a Bridesmaid
No matter how big your star is, you're probably going to have to play second fiddle as a bridesmaid at your non-famous friend's wedding. That means desaturating your vibe if you're Lady Gaga, coming out of hiding if you're Taylor Swift, and bowing down if you're Beyonce. Being in a bridal party is a big equalizer, although I have to wonder, is it worse if you're used to being the center of attention? Because my God, I can imagine there's nothing more (de)humanizing than being a multiple Grammy winner and having to hold your friend's gown while she pees.
Because we're all in this together, here are a handful of celebrities who served as bridesmaids and lived to 'gram the tale.
Article continues below advertisement