Here's Why Jenelle Evans' Husband David Eason Is Missing From 'Teen Mom 2'
Why can't 'Teen Mom 2' film Jenelle Evans' husband, David Eason? A timeline of his bad behavior.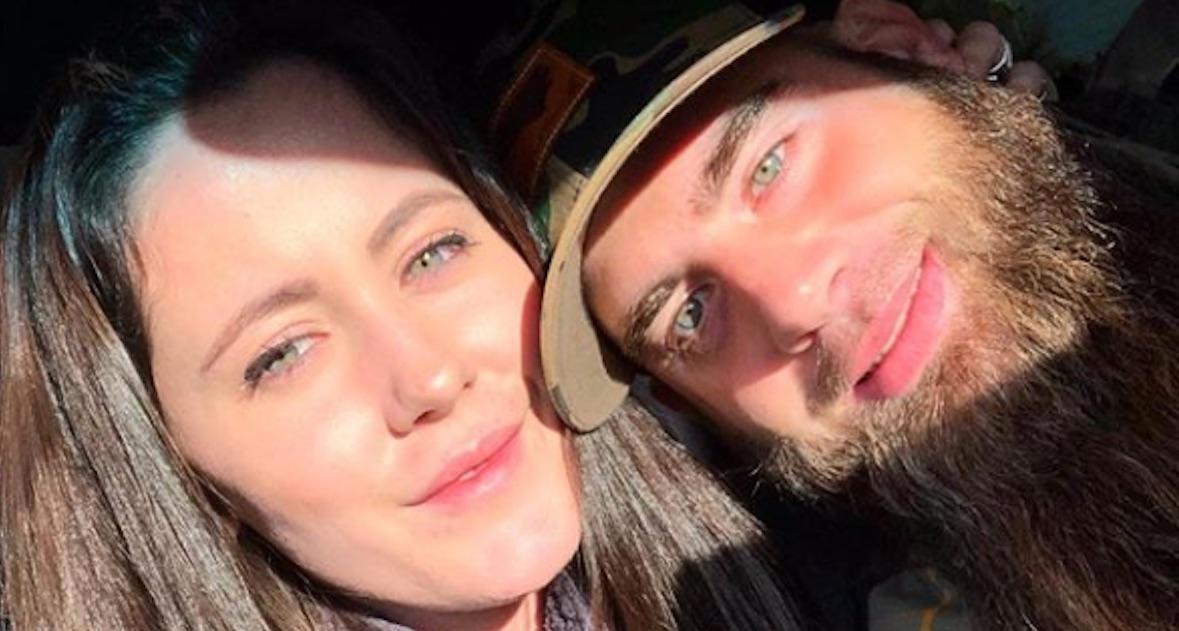 The latest season of Teen Mom 2 just premiered, and fans of the MTV reality series have noticed that Jenelle Evans' husband David Eason is missing in action.
Article continues below advertisement
In fact, the 30-year-old, who shares 1-year-old daughter Ensley with Jenelle, won't be appearing on the show at all — and it all has to do with his long history of bad behavior on and off screen.
So, why can't MTV film David? 
Where do we begin? Last February, MTV officially fired David following a slew of offensive tweets aimed at gay and transgender people. "David Eason's personal comments do not reflect the views of MTV," the network said in a statement. "With six weeks left of production on Teen Mom 2, effective immediately, we are ending our relationship with him."
Article continues below advertisement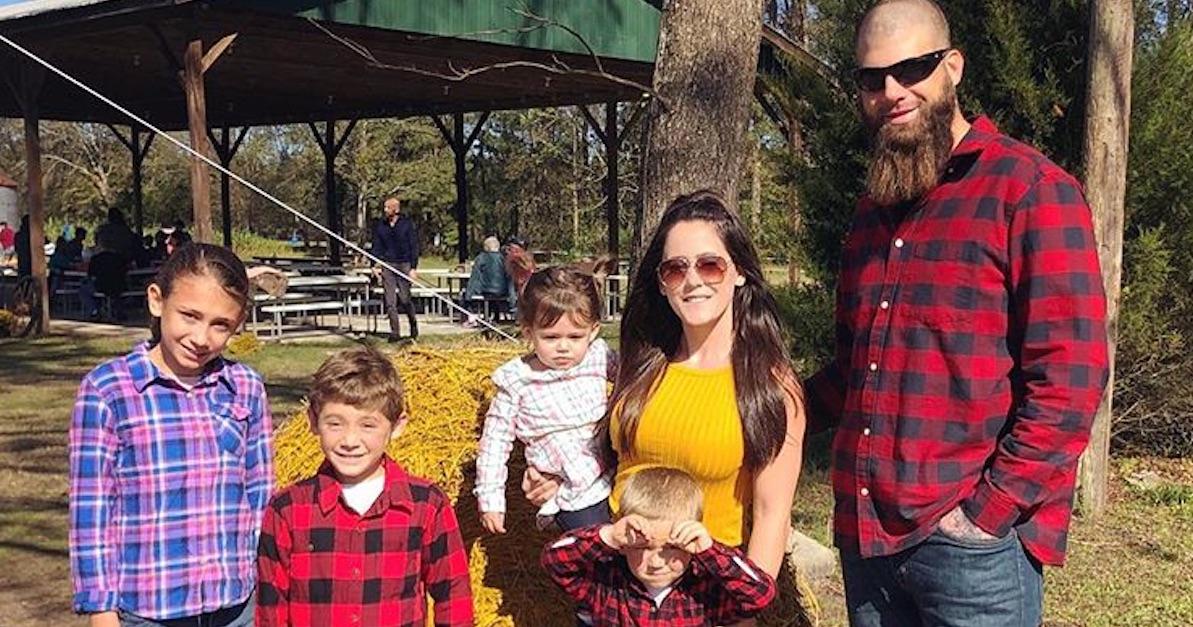 It all started when followers called out David for "glorifying assault rifles" and slammed his parenting skills. "And just what makes you think you have the right to tell me how to be a parent? Because you think you know me? Lmao why don't you go tell the homo and transgender parents to start teaching their kids better morals? Oh I forgot that's supposed to be normal," David responded at the time. When asked if he was going to teach his kids to hate gay or transgender people, David added, "No, I'm going to teach them not to associate with them or be that way," he allegedly responded. "If you lay down with dogs you get up with fleas."
Article continues below advertisement
As expected Jenelle defended her husband, telling TMZ, "David didn't understand how offensive people would get or how Twitter even works. Now that he realizes his voice is very strong within media / tabloids, he has deactivated his account. He agrees he will keep his comments to himself from now on."
She also claimed David has many friends in the LGBTQ community before apologizing. "We are sorry for the comments that were made," she said.
After the announcement of David's firing from MTV, the couple claimed he chose to leave the show. "MTV never fired me. I don't know who posted the thing on Twitter from the MTV account," he said regarding MTV's statement. "Whoever runs MTV's social media is not the 'boss man.' That's not the person who makes the rules… They never called me and told me I was fired. They never said I'm not getting my money."
Article continues below advertisement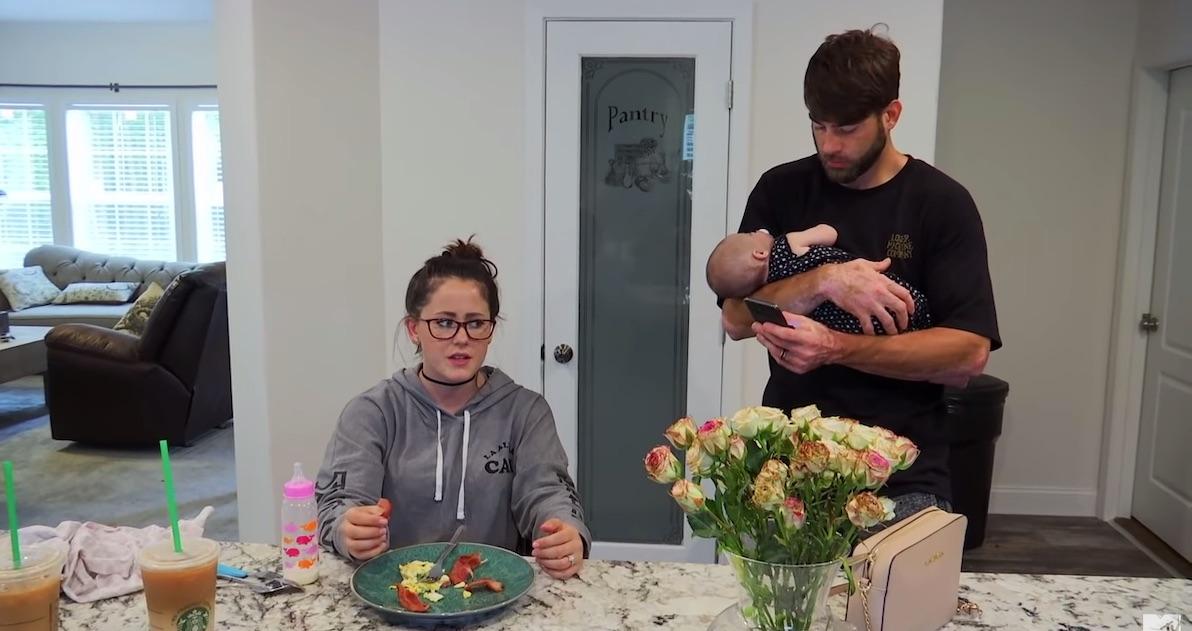 Jenelle and David's violent history: 
However, offensive tweets are the least of MTV's worries when it comes to David. Along with his sub-par social media skills, David was recently accused of getting in a fight with Jenelle, 26, resulting in a broken collarbone. In a 911 call, Jenelle claimed David pinned her down. However, she later changed her story, saying she tripped and fell by a bonfire, and called the incident "a drunk and dramatic misunderstanding."
Article continues below advertisement
David has also been accused of being violent toward Jenelle's son, Kaiser, 4, — whom she shares with ex Nathan Griffith — after Nathan refused to return the boy to the couple following a routine visit. "I received my child and he has marks all over him. We asked him about it and he said David hit him with a stick," Nathan said in a call to 911. "It's fair bruising now. Nobody is taking it seriously. He's four! The sheriff told me if it's a form of punishment it's okay. This is not OK!"
Article continues below advertisement
Again, Jenelle took David's side and blamed the bruising on Kaiser playing outside. "Instead of texting my husband saying, 'Hey, did you hit him? Where did this bruise come from?' He said, 'There is a bruise on Kaiser's butt and we reported it to the cop,'" she said on the show. "That must have been from the slip-and-slide Kaiser had at his school. Everything has been dropped and closed."
Where is David now?
Reportedly, producers didn't want to film Jenelle because of the tension caused by David being on set. "They no longer feel comfortable working on Jenelle," a source told The Ashley's Reality Roundup. "There are some people who no longer feel safe going down there anymore because David has made it clear that he does not like the people from MTV, and that he has a ton of weapons. There have been multiple discussions among various crew member groups about the possibility of him coming to a location where we're filming and opening fire if he's in a bad mood or something, even if it's just to scare us."
Article continues below advertisement
Jenelle, of course, denied the negative rumors about her husband of one year. "RumorAlert MTV doesn't even come to my house to film, where David is," she wrote on Instagram. "I solely film with my mom at lunches or with the kids and my mom. David is never involved. This was my contract 'terms' to begin with. Everyone still has to make a huge deal about David when he isn't involved."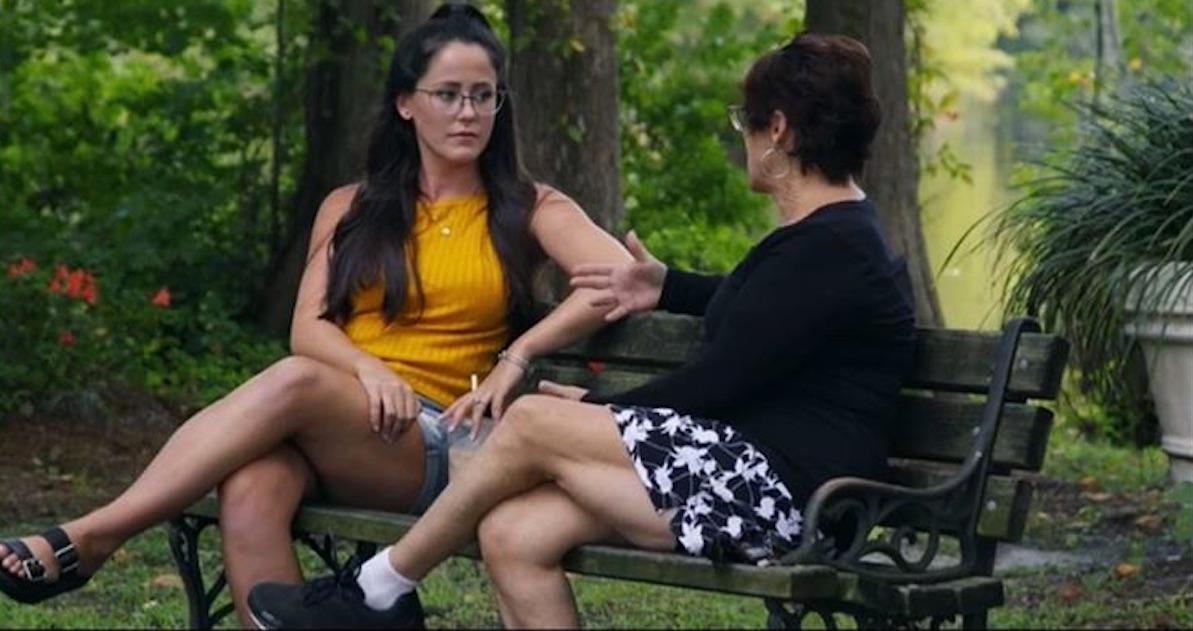 Article continues below advertisement
She continued, "My husband DOES NOT interfere with filming. Producers get angry when David is going to be at my child's soccer games, or if i go to LA to do business etc… they CHOOSE not to come. David never 'waved' his guns at anyone since they've met him. They just don't understand #CountryLiving and how protective someone is of their family and their land."
Right... You can watch a David-free Teen Mom 2 on Mondays at 9 p.m. on MTV.