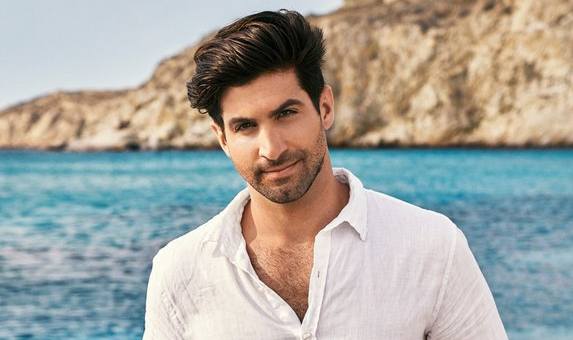 Aristotle Polites Is Already Our Favorite 'Lindsay Lohan's Beach Club' Ambassador
Partying at Lindsay Lohan's Beach Club isn't all bikinis and table service, as fans will know from last week's MTV premiere. "I am ashamed for watching, but can not stop," writes one new convert on reddit. We watched as Lindsay set up the Mykonos club with her right-hand man Panos, and welcomed the club's "ambassadors," but trailers for tonight's episode show just how complicated their interpersonal relationships will get.
Article continues below advertisement
For one, most of the male ambassadors to the Lohan brand (which is just a fancy name for servers and hosts) look kind of, a little bit the same. Brent Marks has managed to stand out by getting on the nerves of almost everyone, with Lindsay threatening to fire him because "it's not the Brent show, it's the Lindsay Lohan show." But the person we'll be looking out for this week is Aristotle Polites, the most likable (and hottest?) member of the male cast.
Article continues below advertisement