Party Boy and Lindsay Lohan's Business Partner Panos Spentzos' Life Is Better Than Paradise
Lindsay Lohan might have faded into near oblivion stateside, but that's because she's focusing all of her energy on launching overseas clubs, as we'll all get to see when Lindsay Lohan's Beach Club premieres tonight on MTV. Though Lindsay lives in Dubai, where paparazzi are famously banned, the young entrepreneur has ventured into opening party spots in Athens, Rhodes, and now Mykonos with the help her of trusted right-hand man, Panos Spentzos.
Article continues below advertisement
The MTV show promises a "behind-the-scenes look" at how Lindsay's "empire" is run, which means that creative director and business partner Panos is going to be something of a protagonist in this upcoming season. He's also going to be the one handling all the day-to-day decisions and making sure the rest of the hosts are kept in line, since Lindsay only visits the club once or twice a month, according to what she told Wendy Williams over the summer.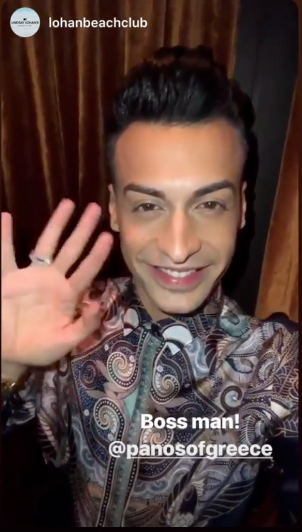 Article continues below advertisement