12 Former Teen Heartthrobs Reveal Their Celebrity Crushes
Hey, even celebrities have their own celebrity crushes. Here are the stars that made our crushes swoon.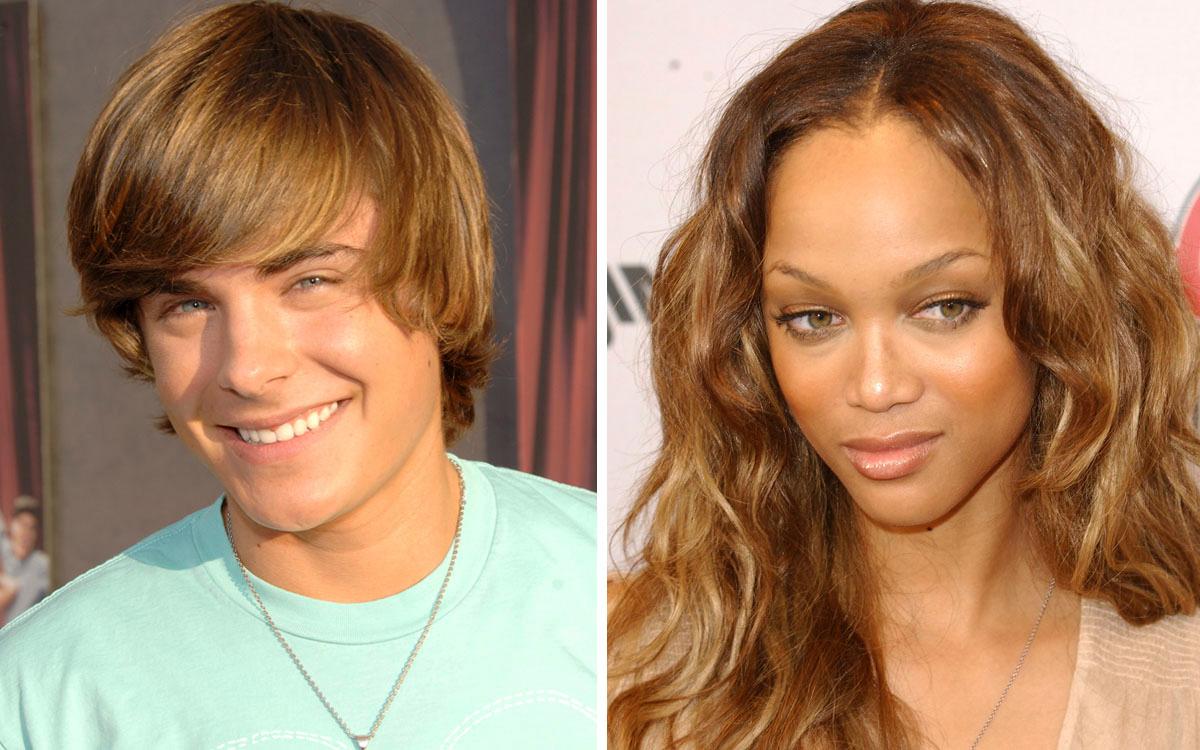 Look, it's OK to admit that, at one point, you may have had a picture of Chad Michael Murray or Milo Ventimiglia hanging up in your locker. But the big question is, what celebrity did they hang up in their (mostly metaphorical) lockers? Below, find out which stars made your celebrity teen crushes swoon. Who did Britney Spears fancy?
Article continues below advertisement
1. Chad Michael Murray had a crush on Madonna.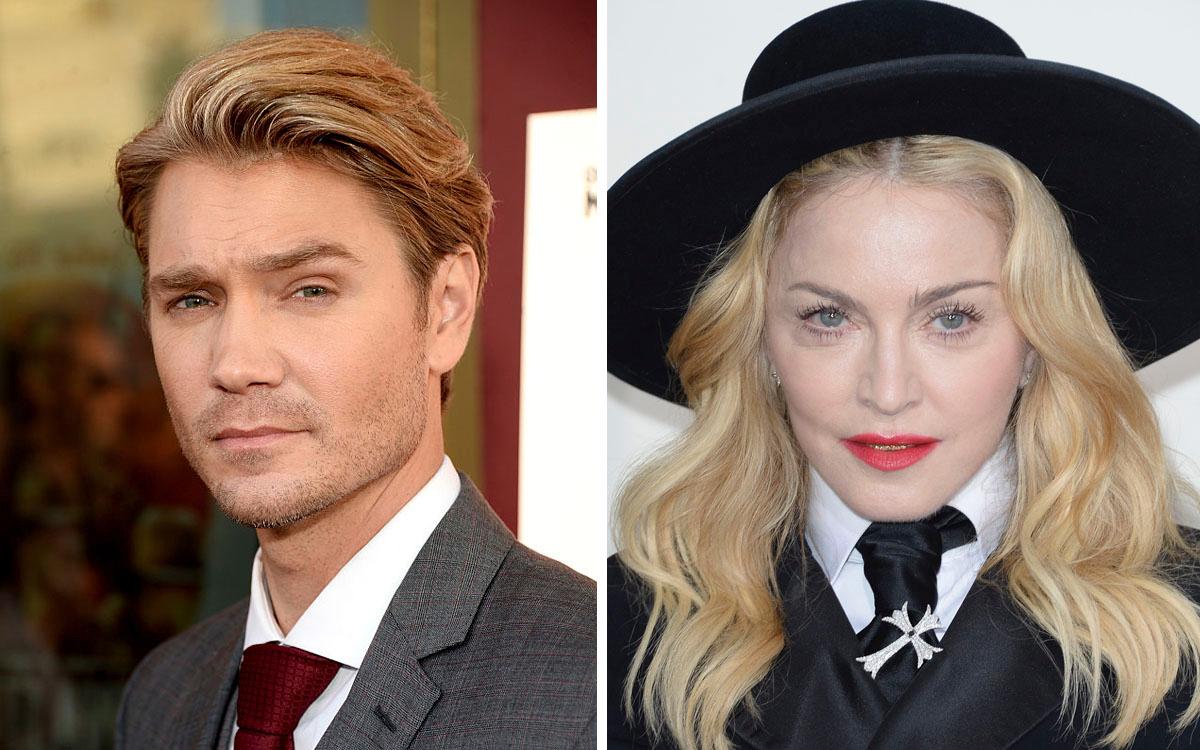 The One Tree Hill heartthrob had serious feelings for Madonna. "I remember, I was a little boy and...oh, I can't tell this story exactly the way I want to tell it," Chad shared on an interview with Young Hollywood. "But let's just say I realized, I was like, 'what? Huh. That was different.'" At this point the actor looks not-so-discreetly down. "If you get my drift. So inappropriate."
And the movie that really set him off? Dick Tracy. No, really.
2. Britney Spears had a crush on Brad Pitt.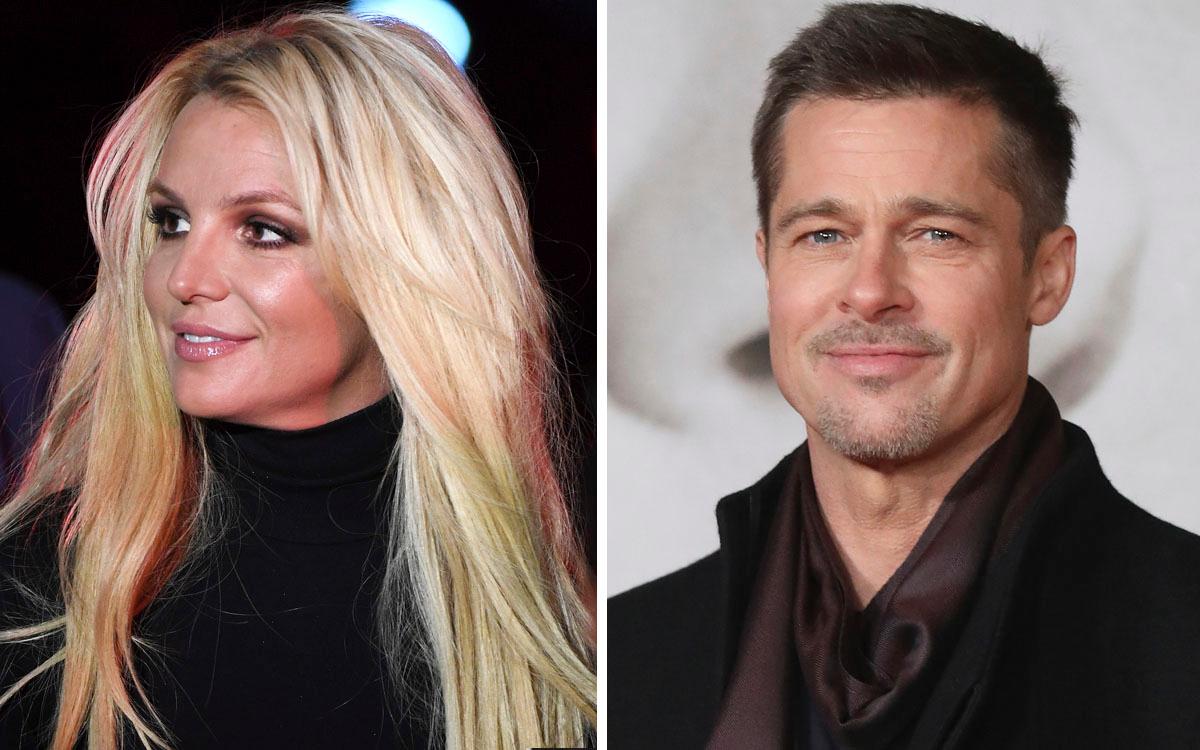 Britney Spears has well-documented crush on Brad Pitt, and even had a treasured framed picture of herself with Brad displayed in her living room. "We shouldn't share that, I'm embarrassed," she told Diane Sawyer back in 2003. "That's my little thing!"
And even though Brit-Brit is happy with boyfriend Sam Asghari, she's never wavered in her love for Brad. In the wake of Brad's divorce with Angelina Jolie, Britney brought up her first true love. ""My first celebrity crush was Brad Pitt," she said on Australia's Today. "He's single now!"
Article continues below advertisement
3. Ashley Olsen ALSO had a crush on Brad Pitt, while Mary-Kate favored Andy Roddick.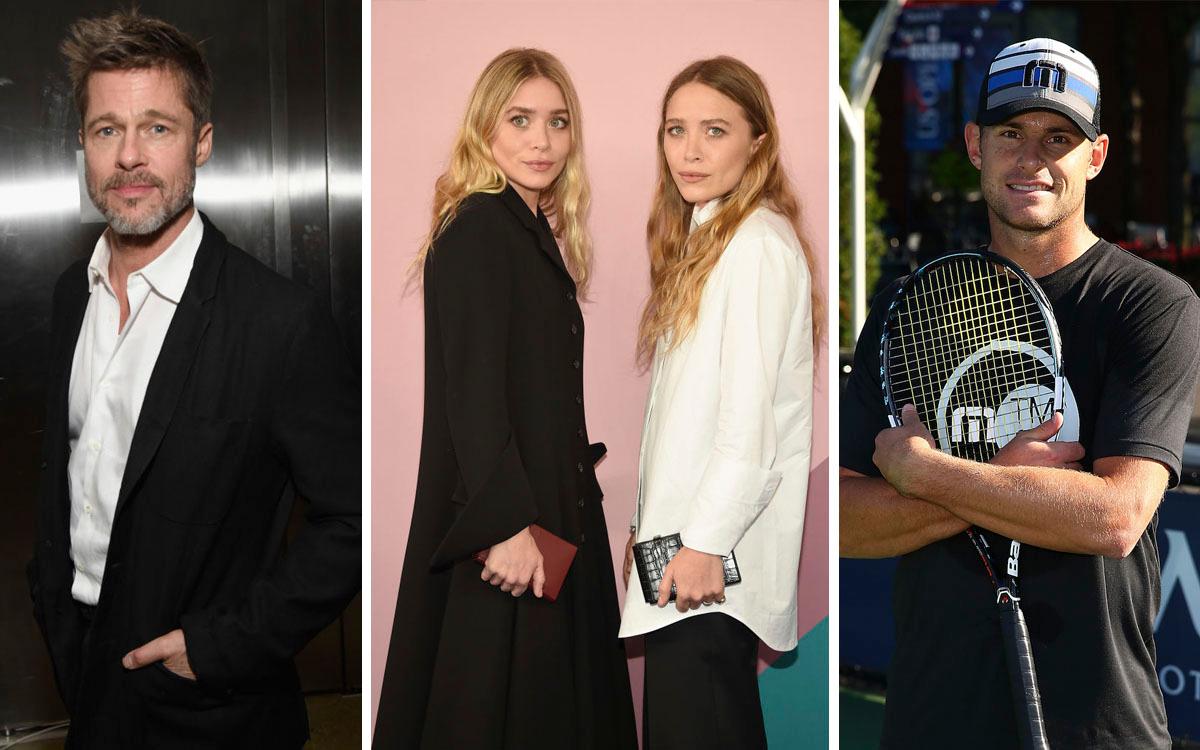 Another Brad Pitt loyalist? Ashley Olsen! She first discussed her crush on the Rosie O'Donnell show, and through ups and downs, declared him her main man in Vanity Fair's "It's Raining Teens!" spread.
Mary-Kate name-checked tennis player Andy Roddick, but wanna know who her favorite pretty boy was? Heath Ledger. Interesting when you consider how close Mary-Kate and Heath got before his death.
Article continues below advertisement
4. Ashton Kutcher had a crush on Jennifer Aniston.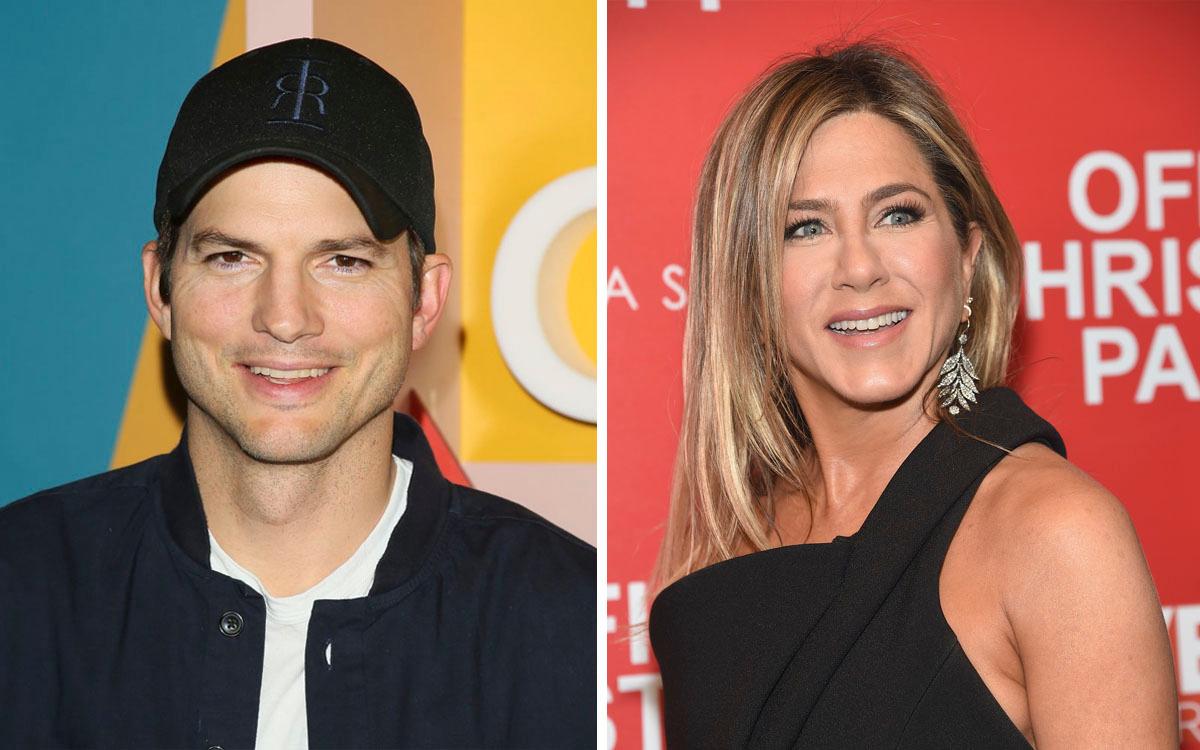 Ashton Kutcher had eyes for America's Sweetheart as a teen, and even waged money that he would make Jennifer Aniston his.
"I made a bet when I was in high school — you have to imagine, I'm living on a farm in the middle of America, right," Ashton explained on The Graham Norton Show. "And really having no chance of having a happy life. And I've sort of succumbed to this, so the best ideas I have are sitting around in basements making bets about what we would do someday."
"So I make a bet with my buddy, I'm probably 17 years old. I say to him, 'I bet you a thousand dollars that someday I will go on a date with Jennifer Aniston,'" he continues. "I'm 17 years old in Iowa and she's like on my screensaver on my computer at this time, right? And he's like, 'You're on, someday.'"
That day came when, four or five years later, Ashton asked Jennifer — with then-husband Brad Pitt's blessing — out for pizza. She understandably shrugged off his advances, but the two could now be considered (wait for it) friends.
Article continues below advertisement
5. Lindsay Lohan had a crush on Ashton Kutcher.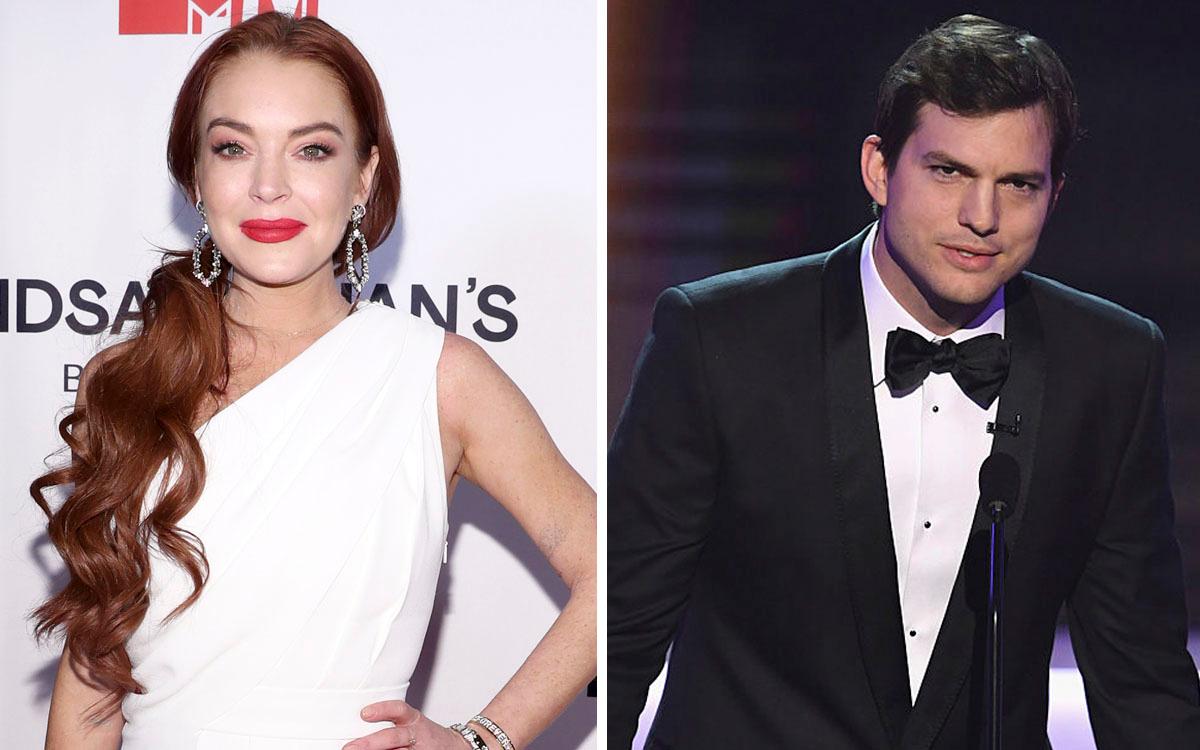 You know who was willing to give Ashton a shot, though? Lindsay Lohan in her prime, naming Ashton Kutcher as her celebrity crush back in 2003. That definitely paid off, since LiLo guest starred on That 70's Show the following year. Years later, Ashton took a spot on her Celebrity Lover list.
Article continues below advertisement
6. Zac Efron had a crush on Tyra Banks.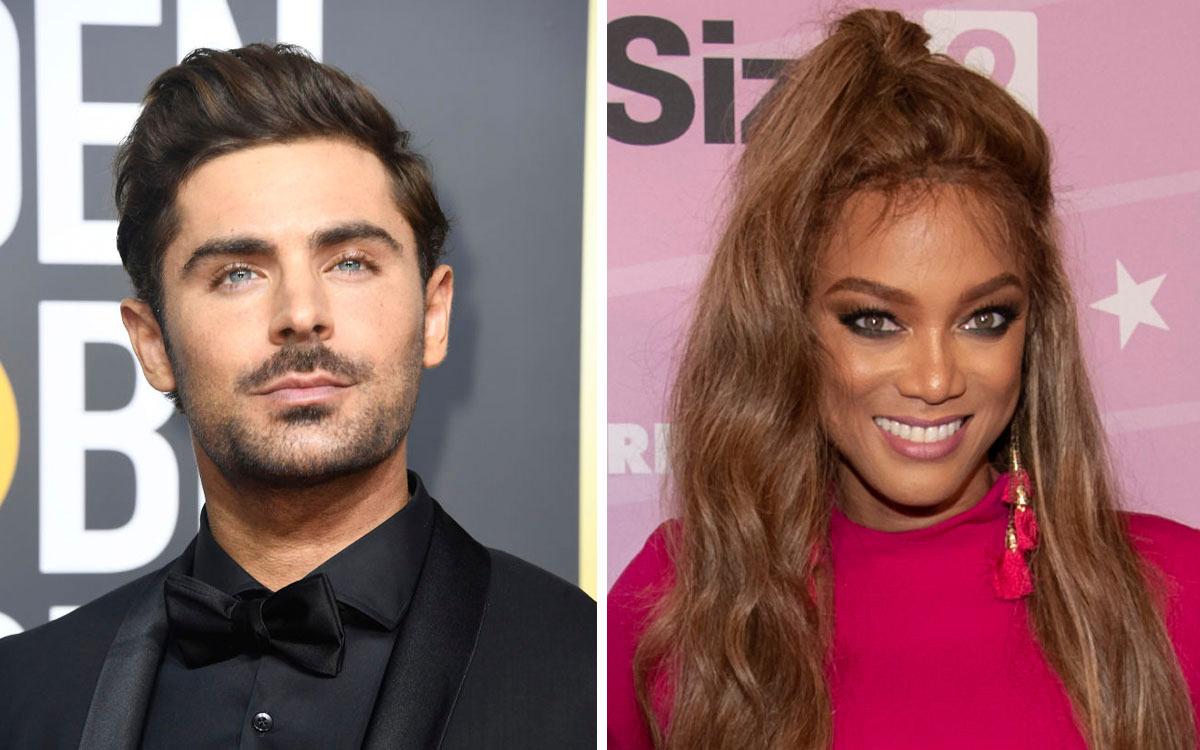 Once upon a time, only one American top model mattered to Zac Efron: Tyra Banks.
"When I was younger, I used to lie on my bed and look up at a poster of Tyra Banks on my ceiling," he shared in 2010. "She was in the Victoria's Secret catalogs that my mom used to get and I thought she was the most gorgeous thing in the world."
In 2013, Tyra caught whiff of this little infatuation and tweeted at Zefron, "I see you! ;) -TyTy." She also asked fans, "Should I call him?"
Article continues below advertisement
7. Milo Ventimiglia had a crush on Cindy Crawford.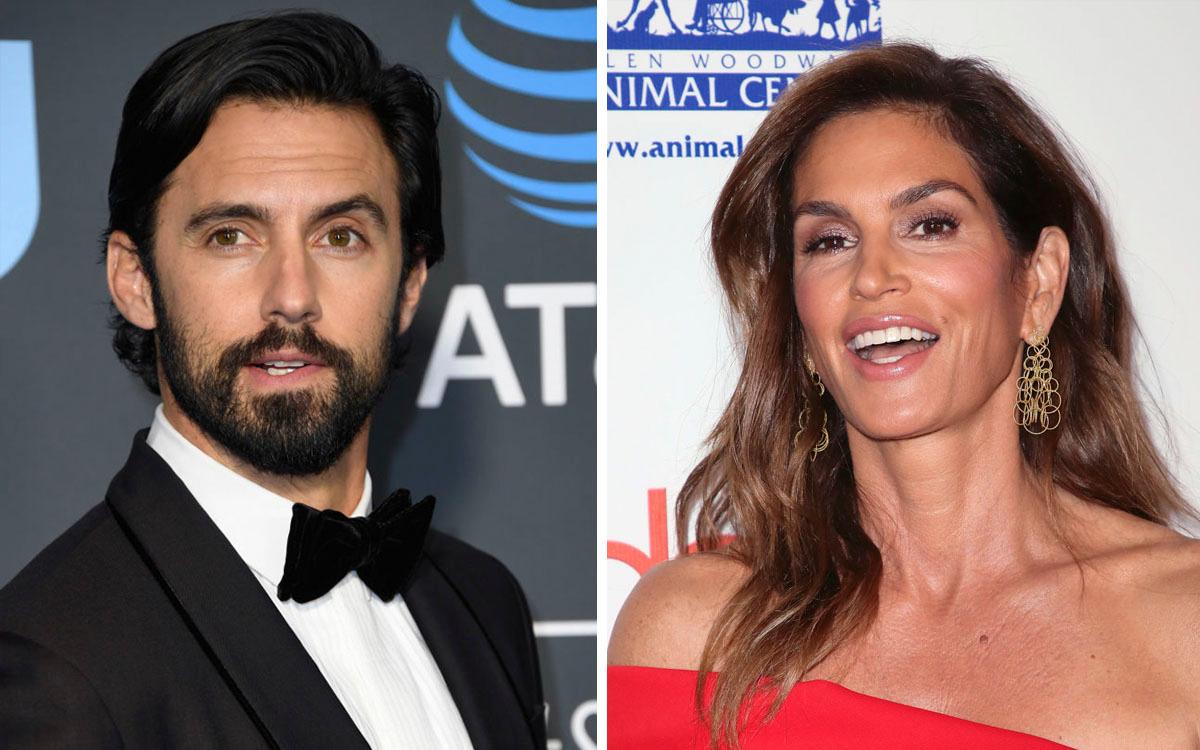 What kind of woman is Milo Ventimiglia — Gilmore Girl bad boy Jess Mariano turned This Is Us's dream dad Jack Pearson — into? Though he's shown a penchant for co-stars in the past (dating both Alexis Bledel and Heroes cast mate Hayden Panettiere), the first woman to catch his eye was supermodel Cindy Crawford.
"I had her calendar when I was a kid, and I saw her — I don't have the calendar [now], but I saw her at a party and was like 'Wow, she still is, like, smoking,'" he shared on a Talk Stoop interview.
Yes, Milo had "feelings" for Cindy in the same way Chad had "feelings" for Madonna. "We call them feelings, we can't call them anything else in, like, teenage boy life," he added. Since then, he gravitates towards "sharp, witty" and kind women with their own sense of style. So ladies, get on it.
Article continues below advertisement
8. Jared Padelecki had a crush on Jennifer Love Hewitt.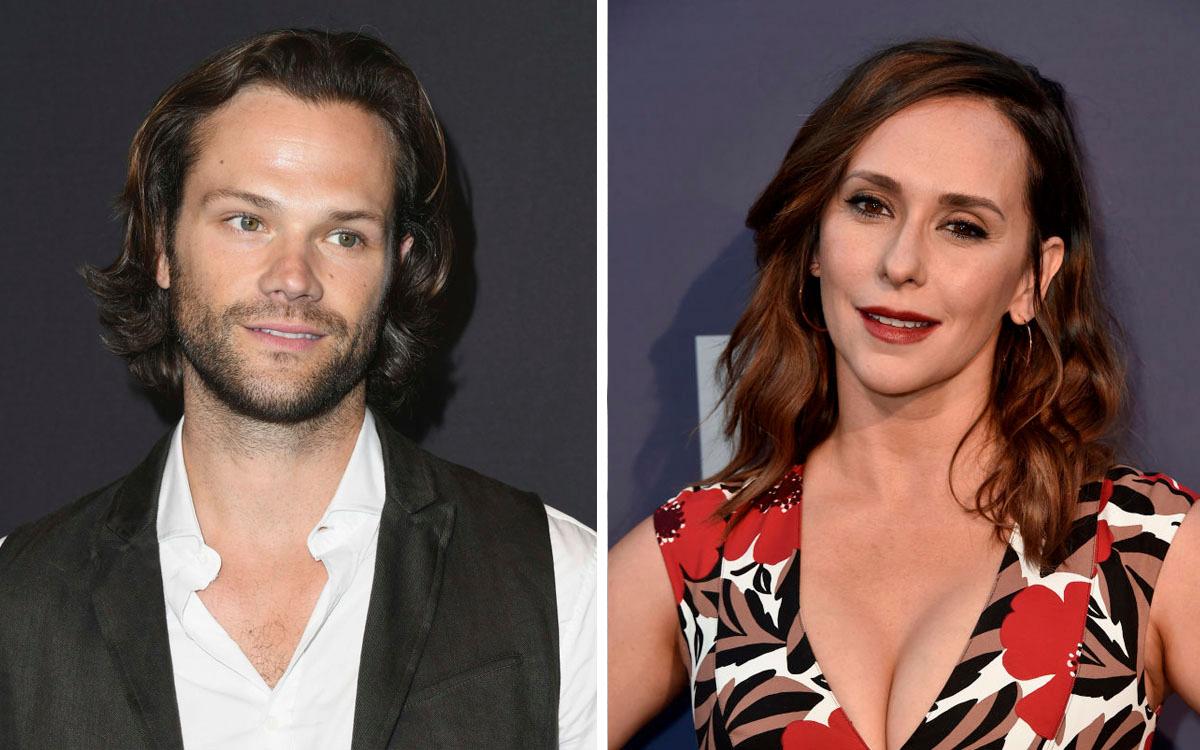 And what about Milo's Gilmore Girls rival and longtime Supernatural MVP Jared Padalecki? "You're probably going to laugh your ass off when I tell you who it is, but it was actually Jennifer Love Hewitt," Jared shared in an interview with Norwegian publication Topp. "I was obsessed with her when I was 16."
And that's Vanity Fair vetted, because Jared was still crushing on her at 21!
Article continues below advertisement
9. Emma Watson had a crush on Tom Felton.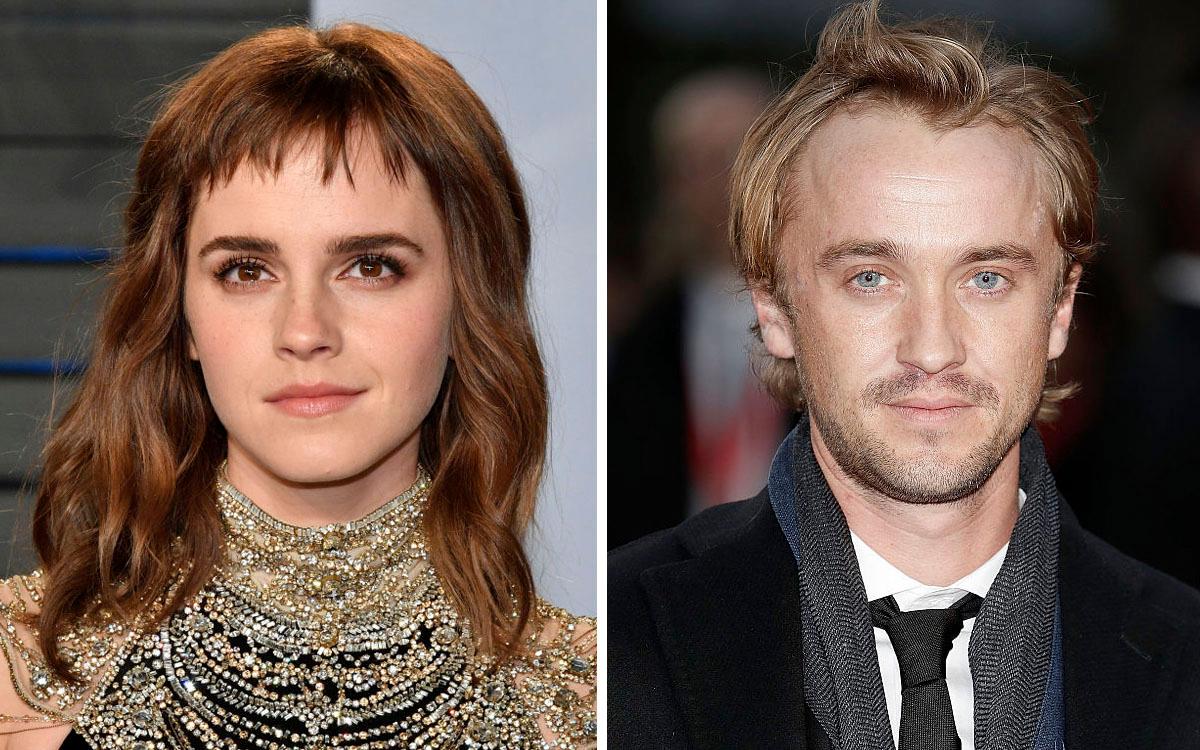 This is may be old lore, but, way way back, Hermione Granger had a thing for Draco Malfoy. "For the first two movies, I had a huge crush on Tom Felton," Emma Watson told Seventeen back in 2011. "He was my first crush. He totally knows. We talked about it — we still laugh about it. We are really good friends now, and that's cool."
Incidentally, Tom Felton seemed pretty awk when asked if he knew about the crush that same year. "No," he said, laughing nervously. "Sorry I'm being a bit aloof with my answers."
If this isn't enough fanfic fodder, let it be known that Neville Longbottom AKA Matthew Lewis also had a teen crush on Emma. "I probably had a crush on Emma for a couple of years, until I was 13 or 14 — something like that," he said. "I mean nothing ever came of it, anyway. It never went anywhere."
God, I'm sure there's a Wattpad book out there addressing this triangle, right?
Article continues below advertisement
10. Channing Tatum and Ben McKenzie BOTH had a crush on Alyssa Milano.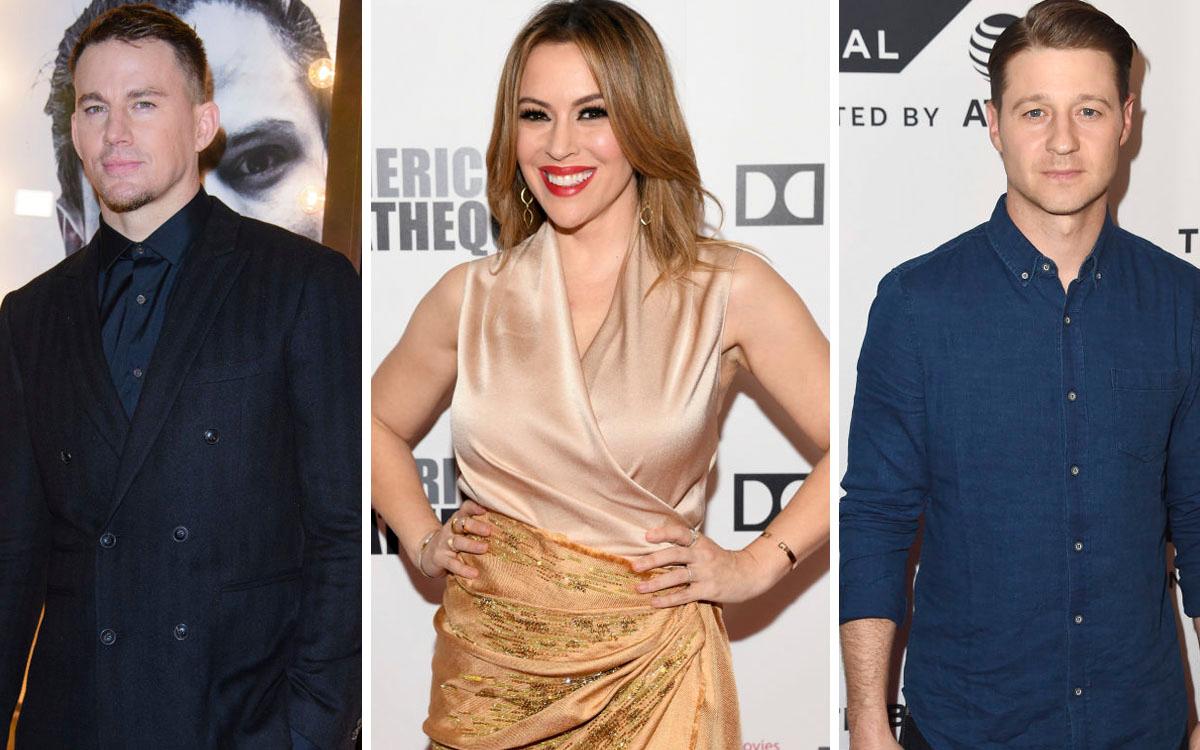 Great '00s dreamboats think alike! When asked by Elle Magazine who his first celebrity crush was, Channing Tatum didn't even hesitate.
"Alyssa Milano in Who's the Boss," he said. "She was it, man. I'd love to run into her. I'm pretty sure I'd geek out. Isn't she married?"
She is, but Channing might have some competition anyway. The OC's very own Ben McKenzie also answered "Alyssa Milano from Who's the Boss," to "who was your celebrity crush" on an interview with the Gotham cast. "Yup, she broke a lot of hearts," he added.
Article continues below advertisement
11. Aaron Carter had a crush on Hilary Duff.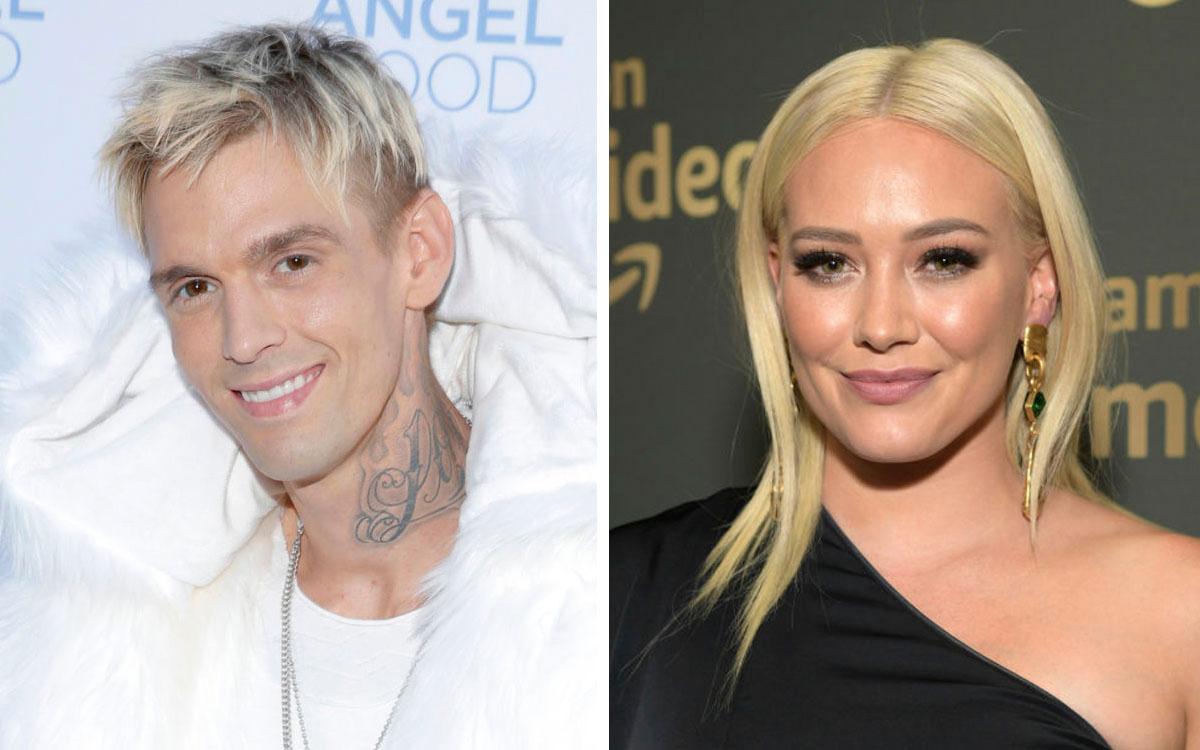 It wasn't a shocker when Aaron Carter listed Hilary Duff as his celebrity crush during that infamous VF spread — after all, around that time the two were a (very blonde and squeaky clean) item. What was weird was when Aaron Carter declared his love for Hilary 10 years later. "I'll spend the rest of my life trying to better myself to get back to her," he said in 2014. "I don't care what ANY of you think."
He has since held crushes on everyone from Tom Hardy to Chloe Grace Moretz, so idk about that one, fam.
Article continues below advertisement
12. Drake Bell had a crush on Mary Pickford.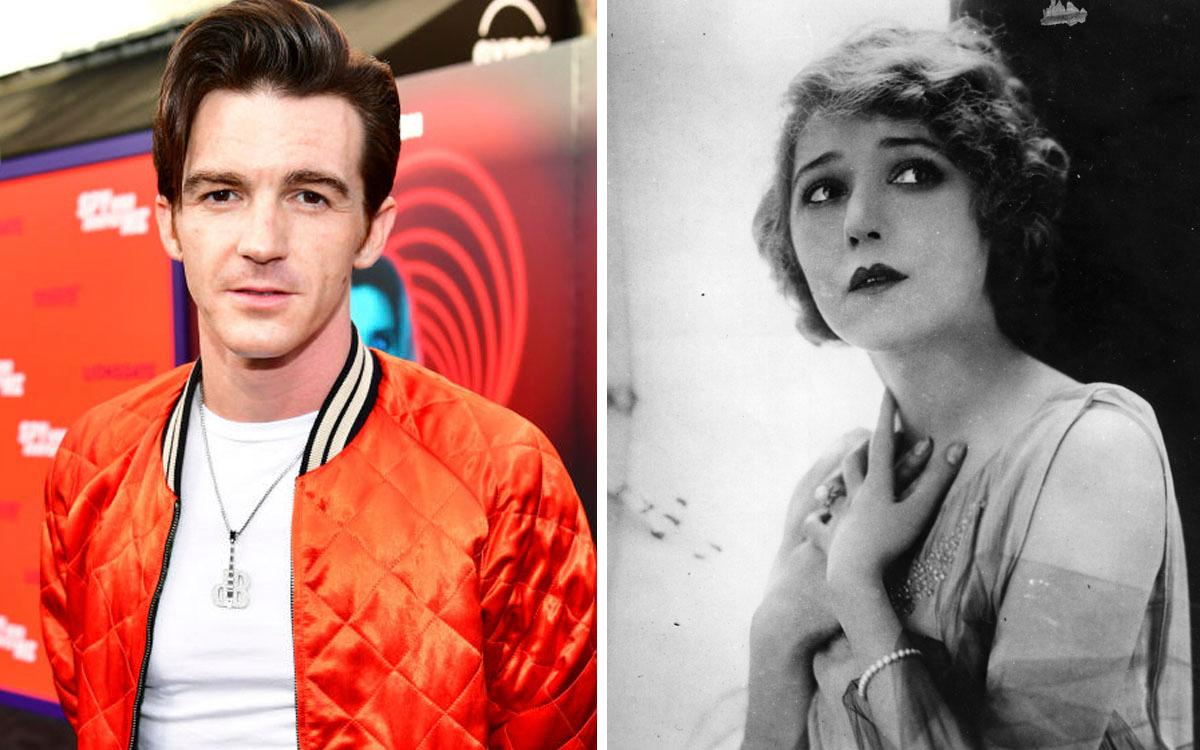 Wait, what? Yeah, according to a Seventeen questionnaire, Drake Bell of Drake and Josh fame had the hots for Mary Pickford. You know, ringlet-haired 1920s silent film darling Mary Pickford. God, I love celebrities.