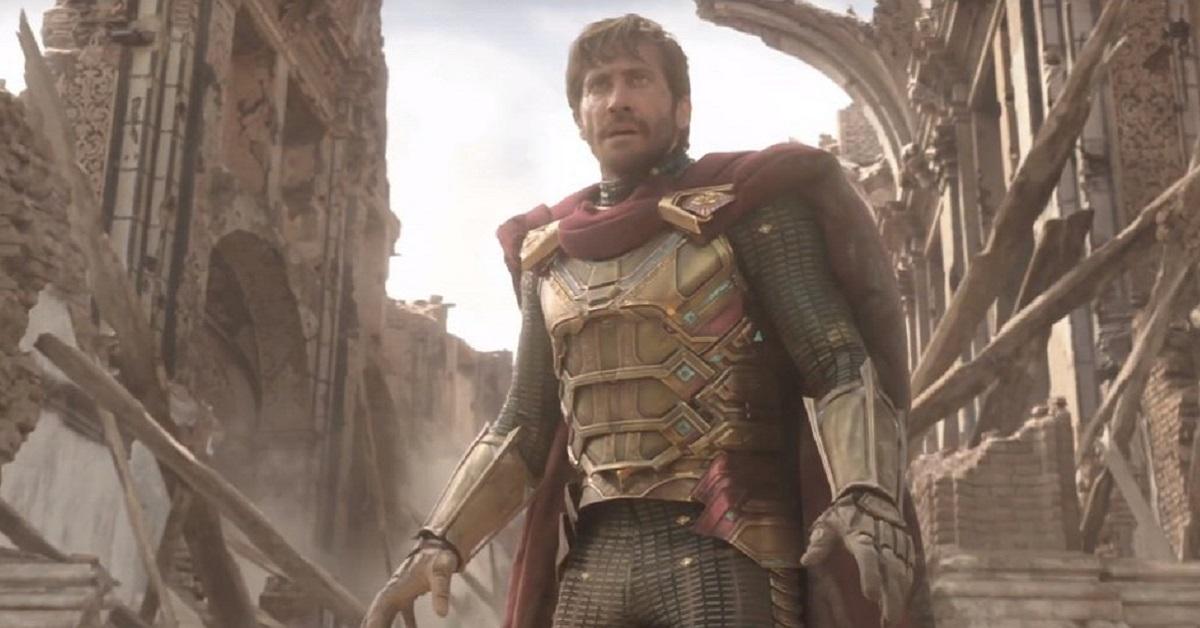 Everything You Need to Know About Mysterio, the Villain Jake Gyllenhaal's Playing in 'Spider-Man: Far From Home'
One of the most exciting parts about the debut of a new superhero movie is finding out who the next "main villain" is going to be. And for Spider-Man fans, when they heard that Far From Home would be featuring Mysterio, they were very, very excited.
That excitement was only amplified when it was revealed that Jake Gyllenhaal would be playing the fish-bowl rocking magician, as he isn't exactly the obvious choice for a bad guy.
Article continues below advertisement
And that's partly because he's downright ridiculous looking and partly because only those who watched that cheesy Fox 5 Spider-Man cartoon and read the comics know who he is. When the latest trailer for Far From Home debuted, however, even those who weren't die-hard Mysterio fans (is there such a thing?) were amped for his appearance in the film.
It also left them with a lot of questions, like:
Who is Mysterio Fighting?
In the trailer we can see Jake Gyllenhaal's Mysterio two-piecing a giant water monster with some green-energy-magic-blasts from his hands, upstaging Peter Parker in the process and getting him drenched with water. While we know that villains like Hydro Man exist in the Marvel universe, it's hard to imagine that they'd put him in film. Why? Because there's giant rock and fire monsters in the trailer as well.
Article continues below advertisement
Is Mysterio a villain?
If we're going by the comic books and cartoons then yes, yes he is. Although he's fighting monsters in the movie trailer, Mysterio's been a long-time staple bad guy in the Spider-Man universe. A special effects maven who gave up on an acting career after failing hard, he decided to turn to a life of crime. You know, instead of pursuing a failed career in writing and then ultimately becoming a bitter adjunct professor.
Article continues below advertisement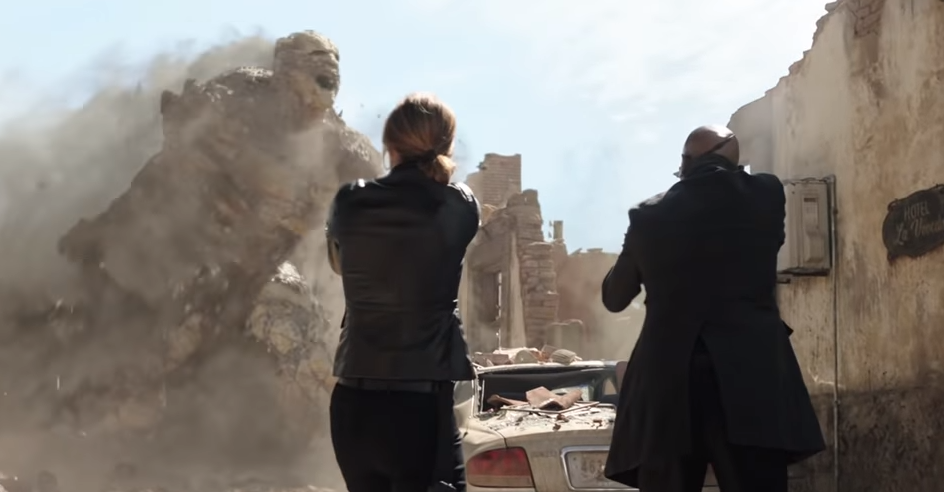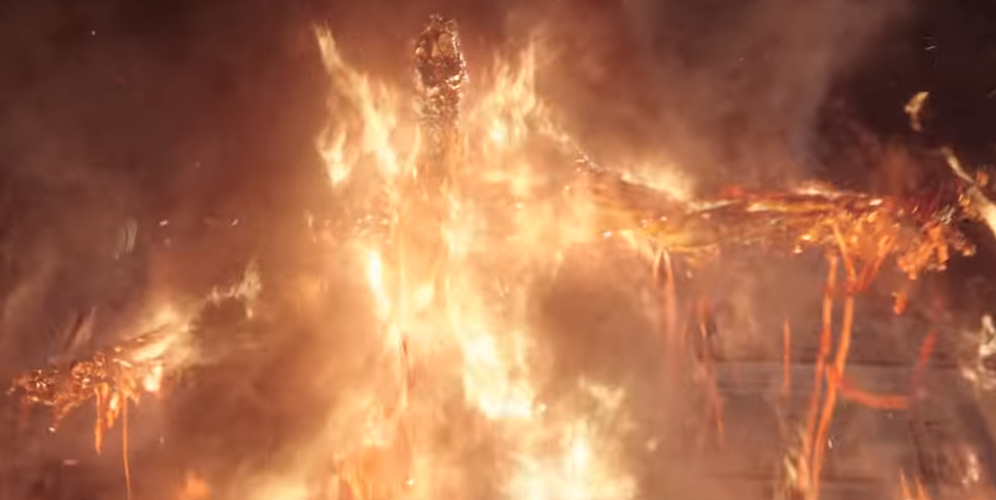 Article continues below advertisement
Mysterio's powers: 
He might look like Doctor Strange, but Mysterio is all about illusions. Something that's easy to tell from the crystal ball helmet that his character's rocking all of the time, just not in the trailer for the film so much. I mean how else are we going to see Jake Gyllenhaal's face?
Whether or not Jake's Mysterio has powers depends on which Mysterio we're getting in the film.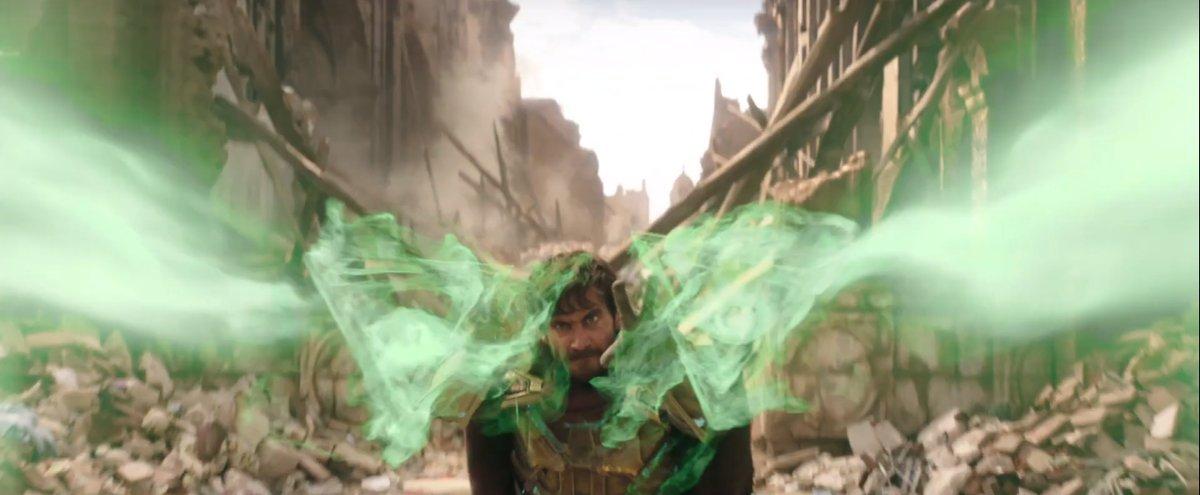 Article continues below advertisement
The original Mysterio is Quentin Beck (the failed SFX dude) and he literally has no natural powers. He's a master hypnotist, special effects designer, and he can make a mean robot. He's also got some skills as a chemist as well, but he's basically a big-time illusionist who uses his tricks to make everyone think he's more powerful than he actually is. Here's the thing though: historically, Beck can throw down because the man knows how to fight.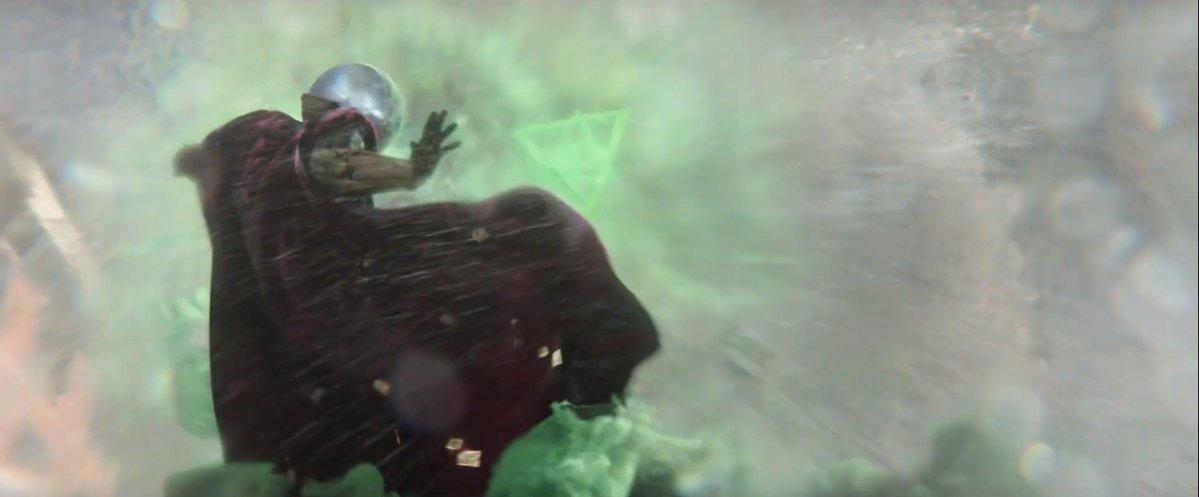 Article continues below advertisement
His gauntlets just aren't there to play up his magician persona, they're functional as well and are outfitted with a bunch of different gases. Think Scarecrow from Batman — his gasses can knock people unconscious, poison them, dull Spider-Man's "Spidey Sense", disintegrate his webbing, and make people hallucinate, which assists with his illusions.
Many of his tricks and mind games are projected from the weird helmet he wears, along with holographic projectors he's created. His suit's been known to pack electric coils that shock those who get near him, and powerful laser shooters to fry dudes he's fighting. He's like a David Copperfield/Iron Man hybrid.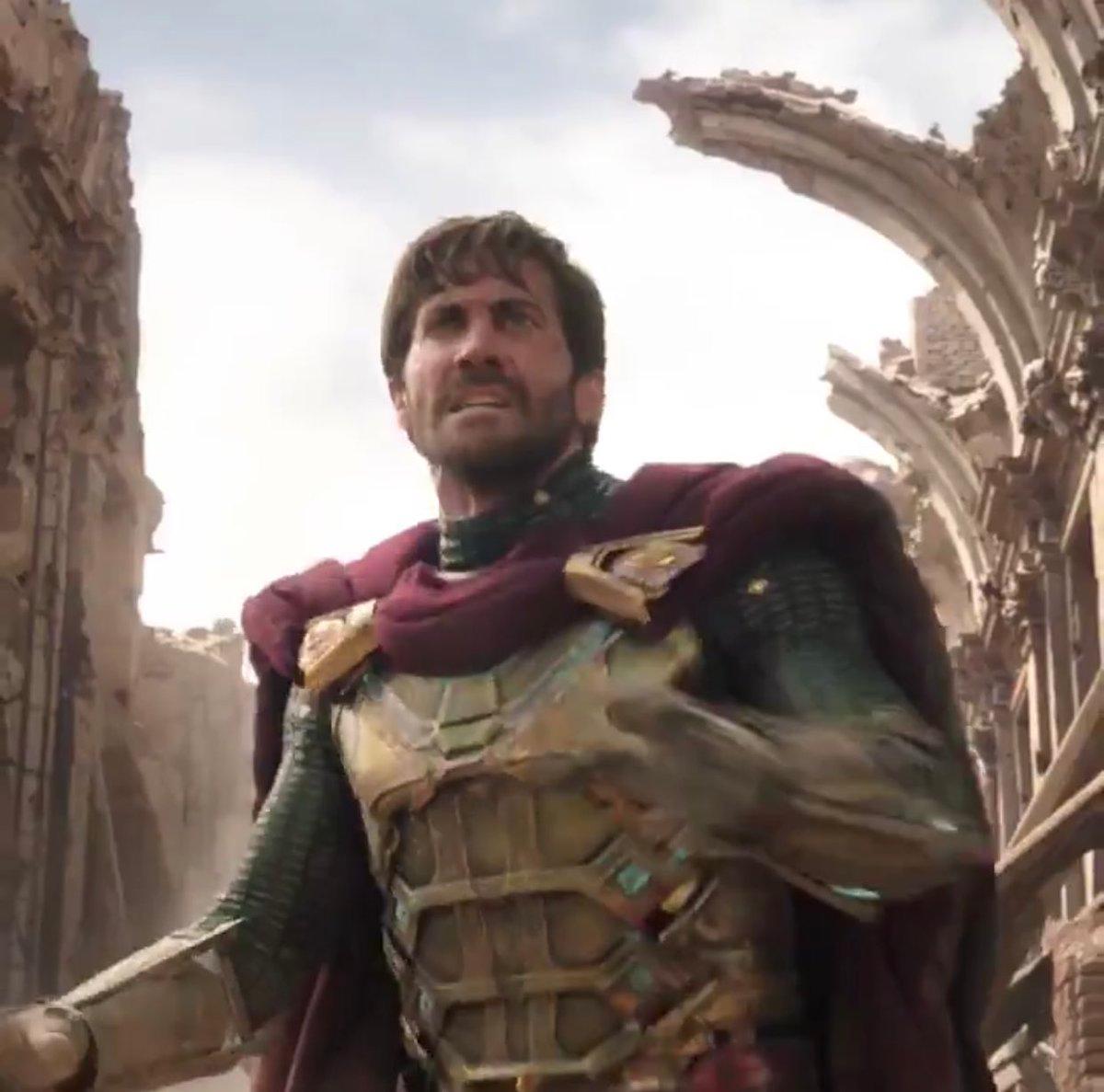 Article continues below advertisement
What is Mysterio's backstory? 
After looking into the backstories of the other Mysterios, it seems unlikely that it's anyone other than Quentin Beck. Daniel Berkhart is a former co-worker of Beck's and don's the costume after Beck commits suicide in the comics to avenge him. Francis Klum is a mutant who also wants vengeance against Spider-Man, and manages to get a Mysterio suit from the Kingpin, who uses him to get at everyone's favorite web-slinger. Then there's Mysterion, but that's from the spin-off Superior Spider-Man series and it doesn't look like they're going that route.

Article continues below advertisement
If I had to guess what role Mysterio's playing in this film, I think he's creating a whole bunch of illusionary monsters that he pretends to smite in order to get people to support him so he could pull off an ultimate crime. He'll end up making enemies with Spider-Man in the process, and maybe even get people to hate Spidey after they tussle for a bit in the second act. That little rivalry is set up at the end of the trailer, too, when all of Peter's friends are gushing over Mysterio.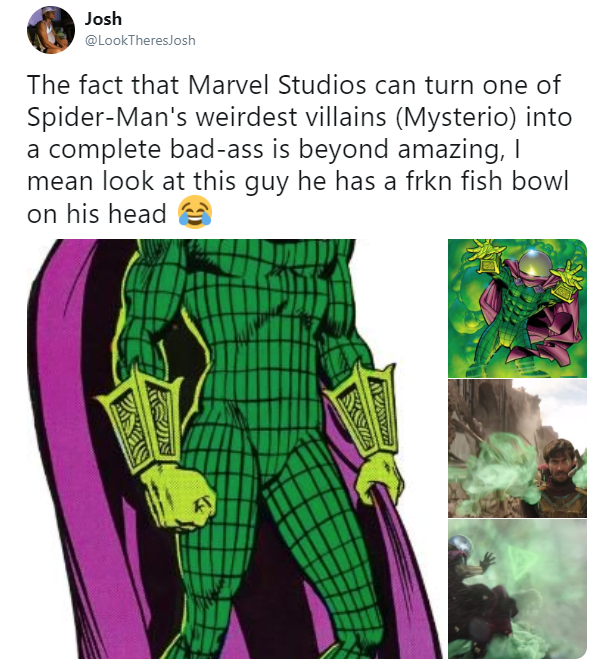 Article continues below advertisement
Was Mysterio ever a good guy?
It's difficult to tell which direction the movie will take his character (just ask Shane Black and Drew Pearce what they did with The Mandarin in Iron Man 3) but if we're going by the comics, Mysterio's pretty much always been a villain to Spider-Man. Mysterion in The Superior Spider-Man is brainwashed into being a "good guy", but him and Spidey are probably not going to be friends.

Which I know is a bummer for people who are hoping to see Jake Gyllenhaal and Tom Holland be extra chummy on camera together. Oh well, at least we have comic con and press junket interviews.
Spider-Man: Far From Home premieres this summer on July 5, 2019.