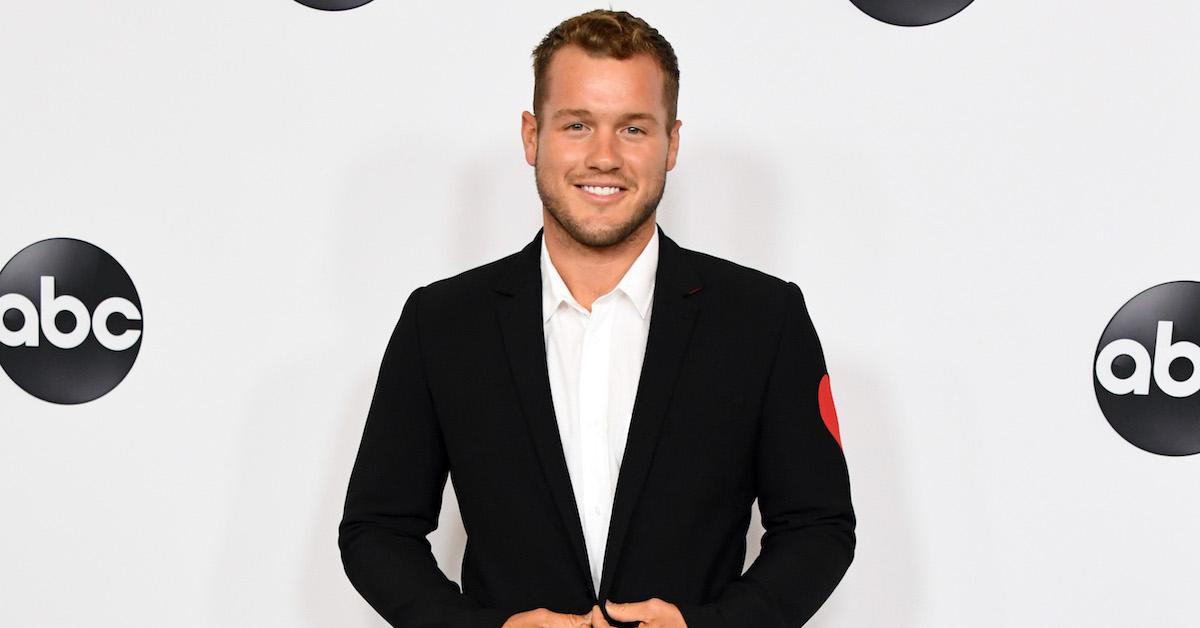 'Bachelor' Colton Underwood's NFL Career Is Over, But Here's How He Earns a Living
By Amber Garrett

Mar. 27 2019, Updated 9:38 a.m. ET
Three weeks into this season of The Bachelor, Colton Underwood's full-time job right now is to find a fiancé and lose his v-card, as far as America's concerned. (And if you want to know who he ends up with — well, we're not stopping you from finding out.)
Article continues below advertisement
While the leads on the show do get handsome compensation to woo 20-plus suitors over the course of 12 episodes, obviously the guy has to have some other way to earn a living, right? For fans interested in learning what Colton is doing now to make his coin, read on.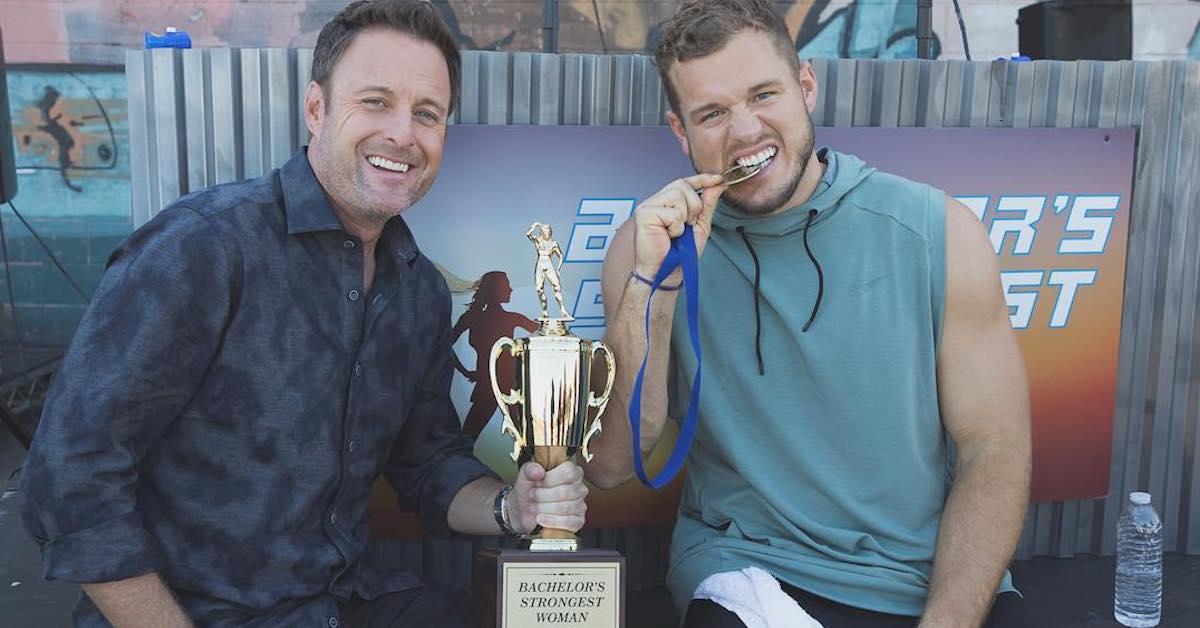 Article continues below advertisement
He's not still in the NFL... not that he was in it much to begin with.
Colton's been touted as a pro football star, and it's true he was signed as a free agent to the Chargers when they were still in San Diego, but his career with the AFC West team didn't exactly take off. He was waived shortly before the season began and was signed to the Philadelphia Eagles practice squad.
However, they released him less than a week later. Football is a cruel mistress.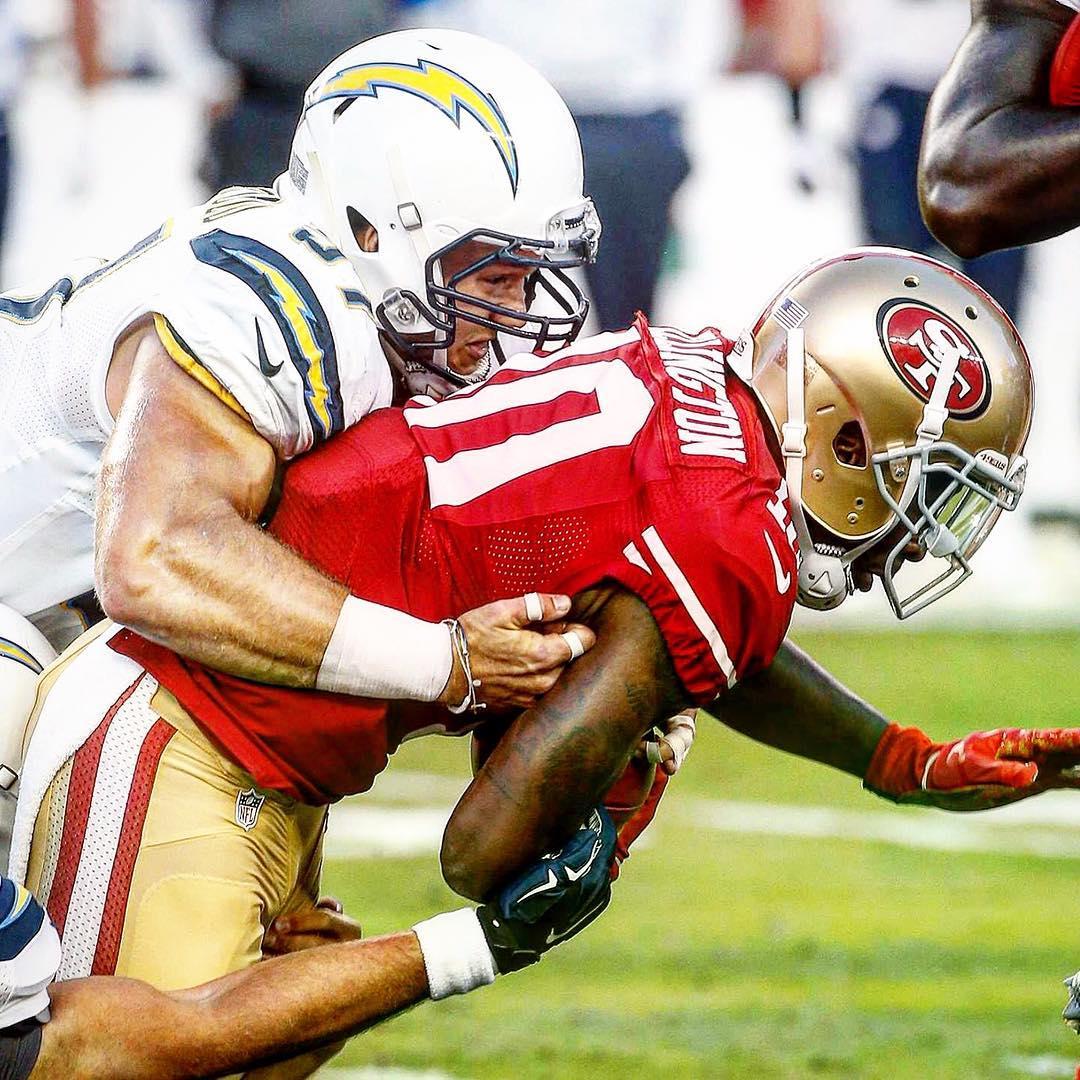 Article continues below advertisement
He did return for a while to the San Diego practice squad and was placed on injured reserve for a while, but eventually was released. A few months later, he went through the same song and dance with the Oakland Raiders, who also released him after eight months on the practice squad.
So, unfortunately, Colton never got a chance to play in a televised game.
Article continues below advertisement
Colton's had more luck with charity, though.
After hanging up his cleats, Colton has had some success raising money for cystic fibrosis through his charity organization. The former linebacker set up the Colton Underwood Legacy Foundation in 2015 to raise money for the congenital lung disorder.
He was inspired to start the nonprofit by his cousin Harper, who is living with the disease. Since its inception, the Legacy fFoundation has contributed over $100,000 toward medical equipment and resources for people with CF.
Article continues below advertisement
He also used to own a restaurant.
Until last year, Colton could also boast restaurateur among his titles. He bought his sports bar, 4th and Goal, in 2016, but sold it in 2018 for an undisclosed sum so he could focus more on his charity (and finding love, natch). The joint has since been renamed Brickhouse BBQ.
"He's been busy with his foundation and couldn't get back much,' new owner Sherrie Lucas told the Peoria Journal-Star. "So we talked him into selling it to us."
Still, Colton's net worth is nothing to sneeze at.
Even if he didn't get to play in a game and is more dedicated to giving money away to those in need than making it for himself (he doesn't claim a salary from his foundation), Colton's doing OK for himself. 
He will likely earn at least $100,000 for his role as The Bachelor, and let's not forget the lucrative Instagram endorsements in his future. And that amount can only increase if his season creates enough buzz to keep his celebrity going. But given what an altruistic sweetie he is, we're willing to bet all Colton cares about is getting his foundation's name out there. 
Watch The Bachelor Mondays at 8 p.m. EST on ABC.