Love at First Bite: Meet Logan and Daley, the Vampire Couple From 'Extreme Love'
'Extreme Love's vampire couple Logan and Daley are still reigning in Austin. See where they are today and follow their unconventionally modern love on Instagram.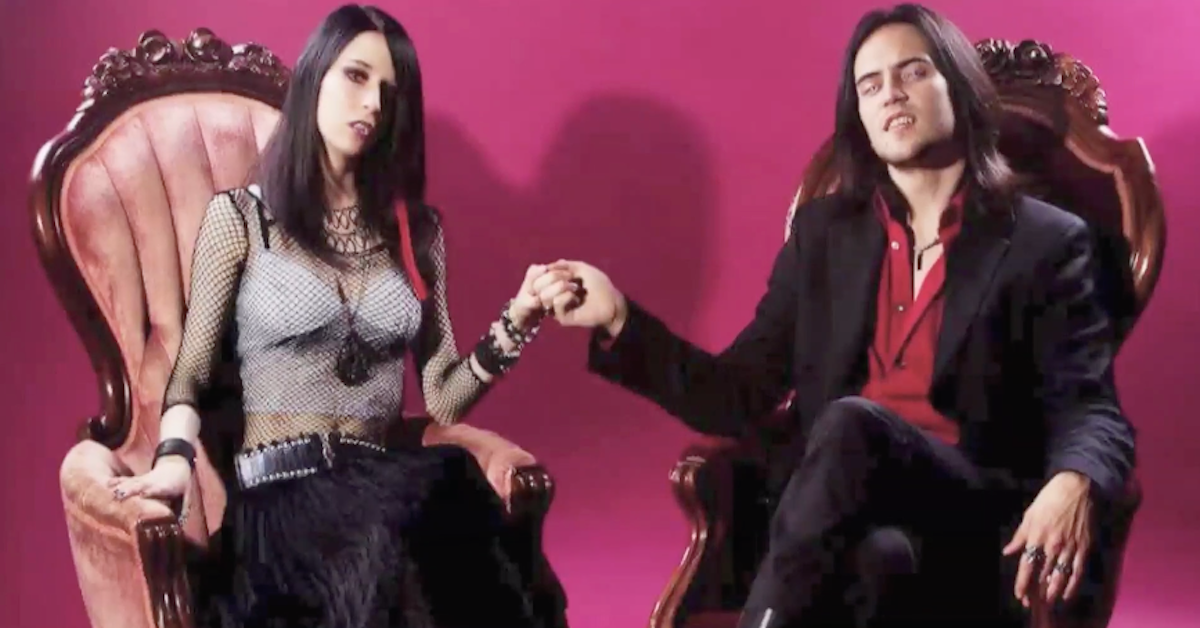 Each week, WE's Extreme Love profiles the love stories of unconventional couples — from adult babies to pregnant men — who forge relationships against all odds. The "shocking and outrageous" show, which originally got its start as a web series, aims to prove that "there is someone for everyone" in this day and age.
Article continues below advertisement
Tonight's episode will focus in part on Logan and Daley South who have been leading their day-to-day, or should we say, night-to-night lives, as vampires for nearly the past decade. "Daley, I refer to as my soul mate," gushes Logan. "I love everything about her."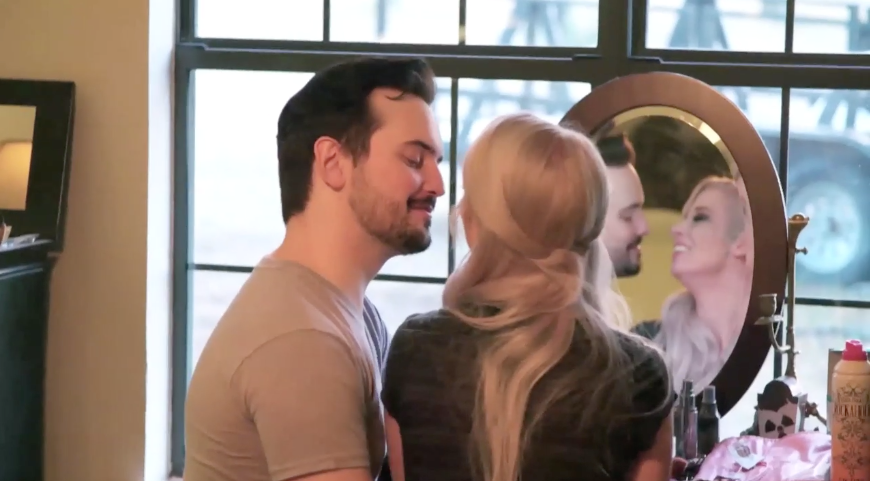 Article continues below advertisement
Though they might seem like your average couple in photos, there is one major thing setting them apart. "A vampire is someone that for one reason or another needs to take in human energy in the form of blood or psychic energy or sexual energy to keep themselves healthy," Daley explains to the camera.
Together, these two experience intense cravings for blood that can only be quenched by consuming it. Daley doesn't even like drinking human blood all that much — "I do it because I have to," she explains.
So, how did these two become vampires?
Article continues below advertisement
The couple explains that "the majority of vampires commonly awaken during puberty." For Logan, this awakening came at 15. "Being a vampire isn't something that you can choose," he says quite matter-of-factly. "It is something you are born with. It is something that is a part of you."
Article continues below advertisement
Daley's story is a bit more complex, and a lot more intense. During high school English class, she one day started experiencing a really "intense thirst" unlike anything she'd ever felt before.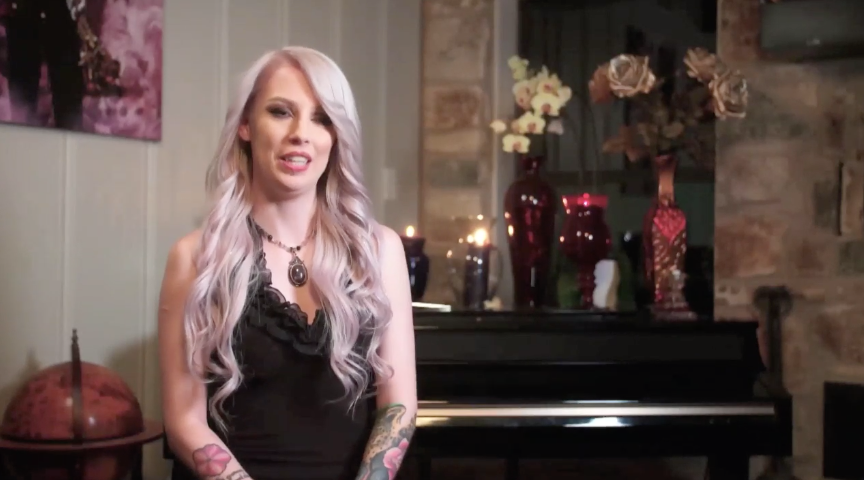 Article continues below advertisement
"I ran to the first water fountain I could find and I just started gulping down water," she says. "I didn't feel any less thirsty and at that point, I happened to run into one of my friends in the hallway who had been helping through my awakening."
"They said, 'Oh this is what you're experiencing, let's go find your donor'," she recalls. "So we found my friend and they pulled out a lancet and I drank from them and [the thirst] was immediately gone."
Article continues below advertisement
But there's a twist.
What with the popularity of the Twilight series and Santa Clarita's Diet, we've all seen our fair share of present-day vampires. But Logan and Daley, who have earned themselves the title of Vampire King and Queen of Austin, Texas, have a bit of drama adding some friction in their relationship.
These vampires don't just need their regular doses of blood, they need "new blood" — often in the form of another woman.
"I don't like the way blood tastes," Daley laments. "I find it inconvenient to have to do regularly. I'm someone who needs it but I'm not a big fan of it," she explains.
Article continues below advertisement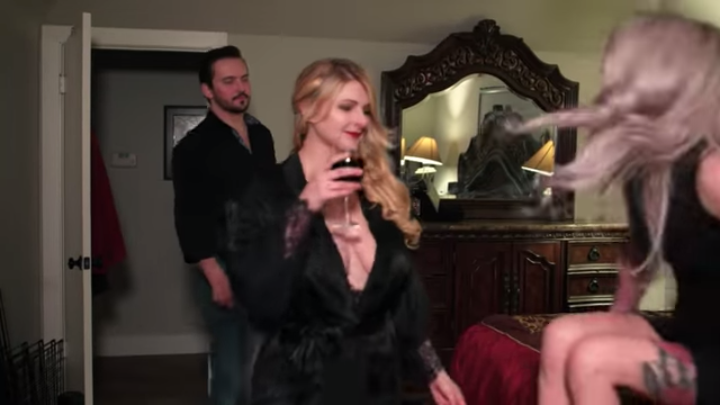 Logan, on the other hand, thinks a bit different. "It can be very sexual for him," Daley says.
Sometimes Logan's appetite is too much for Daley to take. In a clip of the couple, we see Daley struggle to accept the third woman Logan's brought to their bedroom.
Article continues below advertisement
Here's how to follow the vampires on Instagram.
New blood aside, it seems this couple has managed to make amends because they seem to be together and still very much in love, per their social media pages. In fact, the two seem to have tied the knot ever since their show first aired.
If you're curious about the vampire life and want to follow their adventures on Instagram, head to Daley's page here and Logan's page here.
And if you're ever in Austin, check out the Vampire Society, which the couple heads. The group has been "providing community for all of Austin's real vampires since 2010" — but it seem you have to prove you're legit before they accept you. OK, now we need to know more.
Don't miss Daley and Logan's episode of WE's Extreme Love tonight at 10 p.m.