Ariana From 'Vanderpump Rules' Isn't Into Labels but She Does Admit to Hooking Up with Women Before Lala
Tom outs Is Ariana bisexual? Ariana in a clip ahead of tonight's 'Vanderpump Rules' and Ariana sets the record straight.
It seems everyone on Vanderpump Rules is getting pregnant or engaged these days but Tom Sandoval and Ariana Madix aren't pressed to join the club anytime soon. Back in December the couple told Us Weekly that they'd "'probably never" tie the knot, saying "it's not on the agenda for us."
Article continues below advertisement
And although Tom, 35, and Ariana, 33, seemed chill with their relationship status before the holidays, it seems the drama is mounting behind the scenes, as clips from tonight's episode show Tom getting increasingly frustrated and impatient with his GF.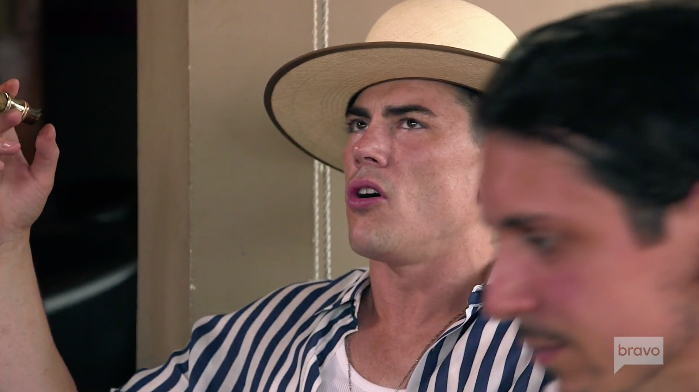 Article continues below advertisement
For one, it's not just the ladies in the cast who are getting baby crazy. "As soon as we get married, we're going to start right away," Jackson, almost 40, said to his group of friends. But when it comes to any mini-Toms, Tom Sandoval intimated that kids were probably not going to happen any time soon. "I think that Ariana has to come to it on her own terms," he said to the guys before admitting that "It's kind of a dealbreaker for me with Ariana."
"When it comes to kids, I feel like I definitely want to have at least one or two at some point in time. And to not have that option is a dealbreaker for me," he revealed to the cameras. As for Ariana, she seems set on her reasoning for not wanting kids, and it extends beyond just the fear of birthing and not wanting to get pregnant.
Article continues below advertisement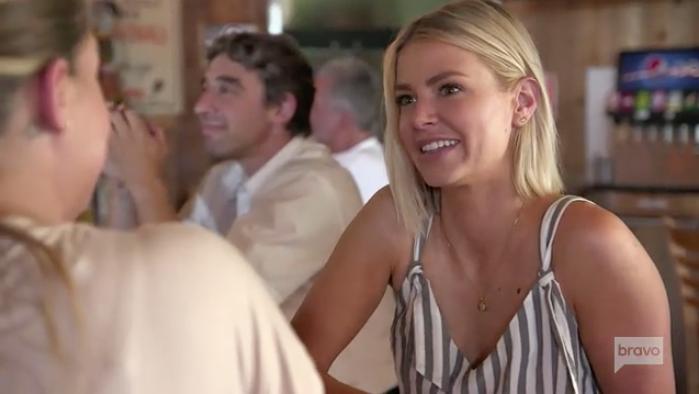 "Before I would even be comfortable considering the idea of having kids, I would need to check off all the places I want to go in the world, which is kind of all of them," she tells the camera. "And I would also just like, I don't know, want to?" Same girl, very same.
Article continues below advertisement
But in tonight's episode of Vanderpump Rules, the Bravolebrities are hinting at another reason that Tom and Ariana's relationship might not be going as swimmingly as their fellow cast members'.
Wait, is Ariana bisexual?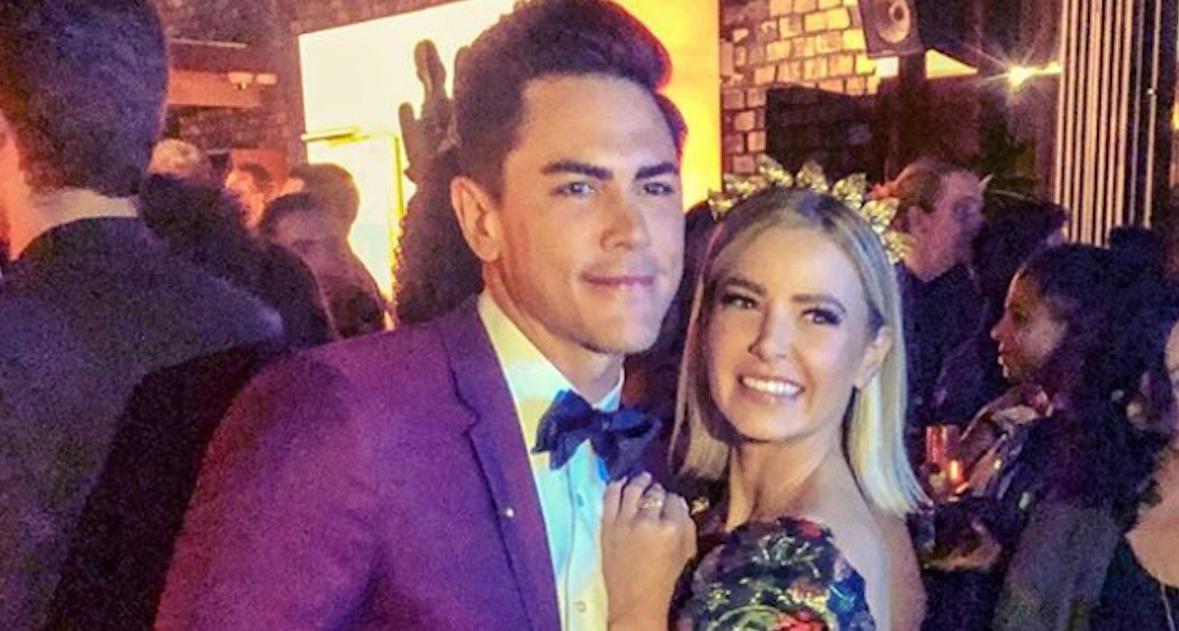 Article continues below advertisement
In another clip from tonight's episode, we zero in on another topic that's been circulating among the guys. Because who said brunch gossip was just for ladies? Aside from discussing how much they want children, the men ran their mouths about the goings on of their significant others, and Tom low-key broke Ariana's trust when he dished on her extra-curricular activities.
"Ariana and Lala have been out all day drinking," Tom begins. "And Lala goes, 'Ariana will you come in the backseat? I just want to eat your pu--y.'" Tom's comment leaves the men understandably shocked and maybe a tad turned on, but it really upset Ariana.
Article continues below advertisement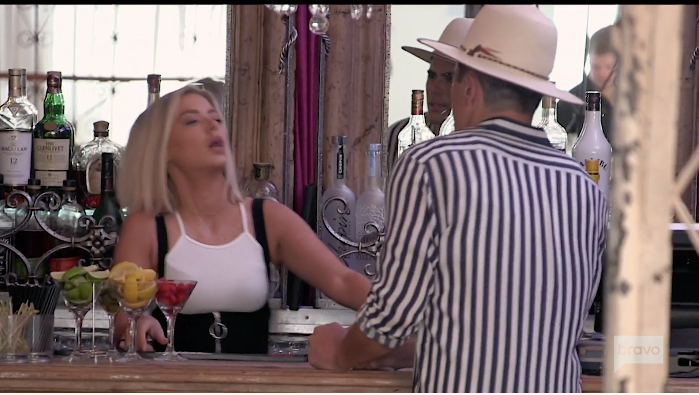 "Are you f--king kidding me?" she asks her boo in a subsequent clip. "This is my sexuality as a person. I don't talk about that stuff openly with the entire f--king world." TBQH, we're furious for Ariana as sexuality is a personal affair and it's no one's business to be outing her bedroom preferences. Much less her boyfriend, whom she trusts, to a group of immature adult males — and much, much less on camera for the whole world to see. Just dump him, bb.
Article continues below advertisement
If you ask Ariana, labels aren't really her thing. But she admits to being fluid.
Ariana's tryst with Lala wouldn't be the first time the 33-year-old has experimented with same-sex hookups. Back in 2017, when Ariana and her BFF Scheana Marie, 31, spoke with The Tomorrow Show with Kevin Undergaro, the pair revealed they'd hooked up before.
"It was when Tom and I were, kind, first started dating, like, it was pretty early on. And like, Tom and Tom [Schwartz] decided to come to Vegas cause they knew we were in Vegas," Ariana admitted. "And then, like, at one point, we all went out together, and then Scheana and I kinda like disappeared off in the casino somewhere together. And then they, like, found us… I think he was kinda like, what the??"
Article continues below advertisement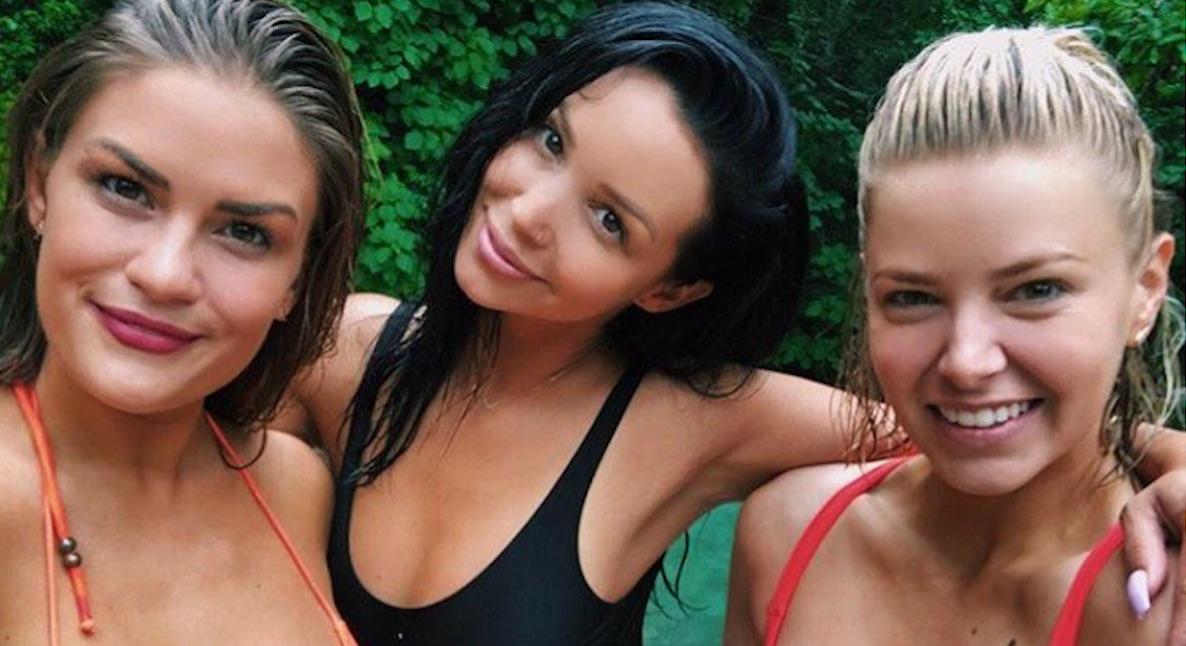 Ariana went on to say that her girl-on-girl make-out seshes weren't a one time thing. Later in the interview, the Vanderpump Rules alum tried to explain her sexuality. "The lady pool for me was not a 'Let's kiss in front of boys' kind of thing,'" she said. "It was a little more involved, basically we were like, best friends but we also, you know, had an attraction to each other… So it's kind of like being in a relationships but not being, but we were also, like, helping each other out with like, guy relationships. I don't know, it was complicated."
Article continues below advertisement
Hmm. Complicated, indeed. But as far as we're concerned, Ariana's sexuality is her and her partners' business alone. Plus, in the same interview, Ariana intimated that her boyfriend and Tom Schwartz have also hooked up in the past, so who's throwing stones from glass houses now?
Don't miss the interpersonal drama and potential same-sex hookups that'll be unearthed on tonight's episode of Vanderpump Rules on Bravo at 9 p.m.