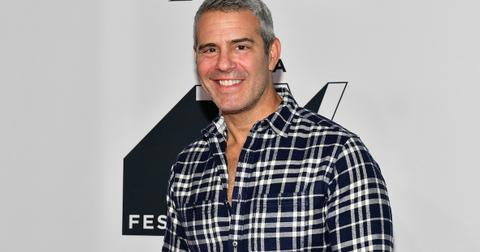 Bravo Host Andy Cohen Plans to Raise His Baby Boy as a Single Dad
By Anna Quintana
Bravo host extraordinaire Andy Cohen is officially a dad, welcoming a baby boy via surrogate on Monday, Feb. 4.
"WOW! This is my son, Benjamin Allen Cohen," the 50-year-old captioned a photo cradling his newborn son. "He is 9 pounds 2 ounces!! He is named after my grandfather Ben Allen. I'm in love. And speechless. And eternally grateful to an incredible surrogate. And I'm a dad. Wow."
While most of his followers were thrilled by the baby news, many had another question on their mind: does Andy have a partner?
This past December, Andy revealed he was expecting his first child on his talk show, Watch What Happens Live, telling the audience, "Tonight, I want you to be the first to know that after many years of careful deliberation, a fair amount of prayers, and the benefit of science — if all goes according to plan in about six weeks time I'm going to become a father thanks to a wonderful surrogate who is carrying my future."
He continued, "Family means everything to me and having one of my own is something that I have wanted in my heart for my entire life. Though it's taken me longer than most to get there, I cannot wait for what I envision will be the most rewarding chapter yet."
At the time, he was not in a relationship, and he is still single today. He broke up with his longtime boyfriend , Clifton Dassuncao — who he dubbed the "Brazilian Andy Samberg" in his 2016 memoir, Superficial: More Adventures From the Andy Cohen Diaries — in 2018. While they were dating, Andy revealed his fur baby, Wacha, was instantly smitten with Clifton, but their relationship was a work in progress.
'It's good, it's good. Day by day, don't like labels," Andy shared. "I would like marriage, yeah. We'll see. I don't want to classify it on because... no [I'm not opposed.]"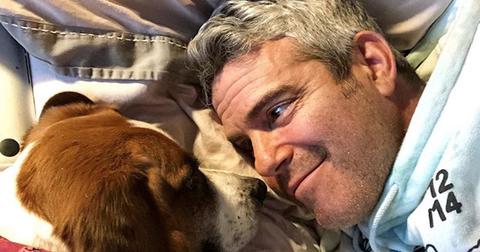 Shortly after their split, he shared what he was looking for in a partner.
"Someone who's very independent, someone who has their own thing going on. Maybe someone who's never seen The Real Housewives," he told Entertainment Tonight. "I mean, I could go on... So, yes, that's what I'm looking for." But don't expect him to go on reality TV to find love. "I don't think I would. I don't want to kiss on camera and I don't think so. That's right," he added. "I didn't sign up to be on a reality show."
Though Andy is technically a single dad, he won't be alone when it comes to raising his son. He will have his famous BFFs like Anderson Cooper, Kelly Ripa, and Sarah Jessica Parker (just to name a few) to help out. "It sure is! Welcome Benjamin! We've been waiting for you!!! Mazel Tov," Kelly wrote on Instagram following Benjamin's birth. "He's perfect. Like father, like son."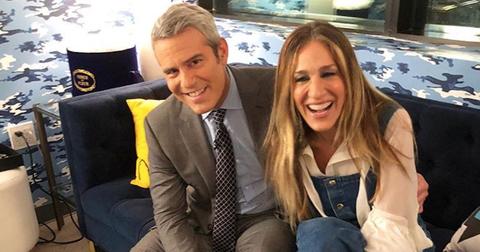 "Lemme know if need help with that car seat... it is super confusing the first time," Jerry O'Connell offered on social media, while NeNe Leakes gushed, "I'm shaking! The tears and joy i feel for you right now! I just can't believe this... ANDY U ARE A DAD. Congratulations."
Mazel tov, Andy!