Anderson Cooper Announces the Birth of His Second Baby, Reveals That Ex-Partner Benjamin Maisani Is Adopting Son Wyatt
Article continues below advertisement
Since then, things have changed a lot. The star is co-parenting with his ex, Benjamin Maisani. Here's what we know about the celebrity journalist's relationship and if he currently has a partner.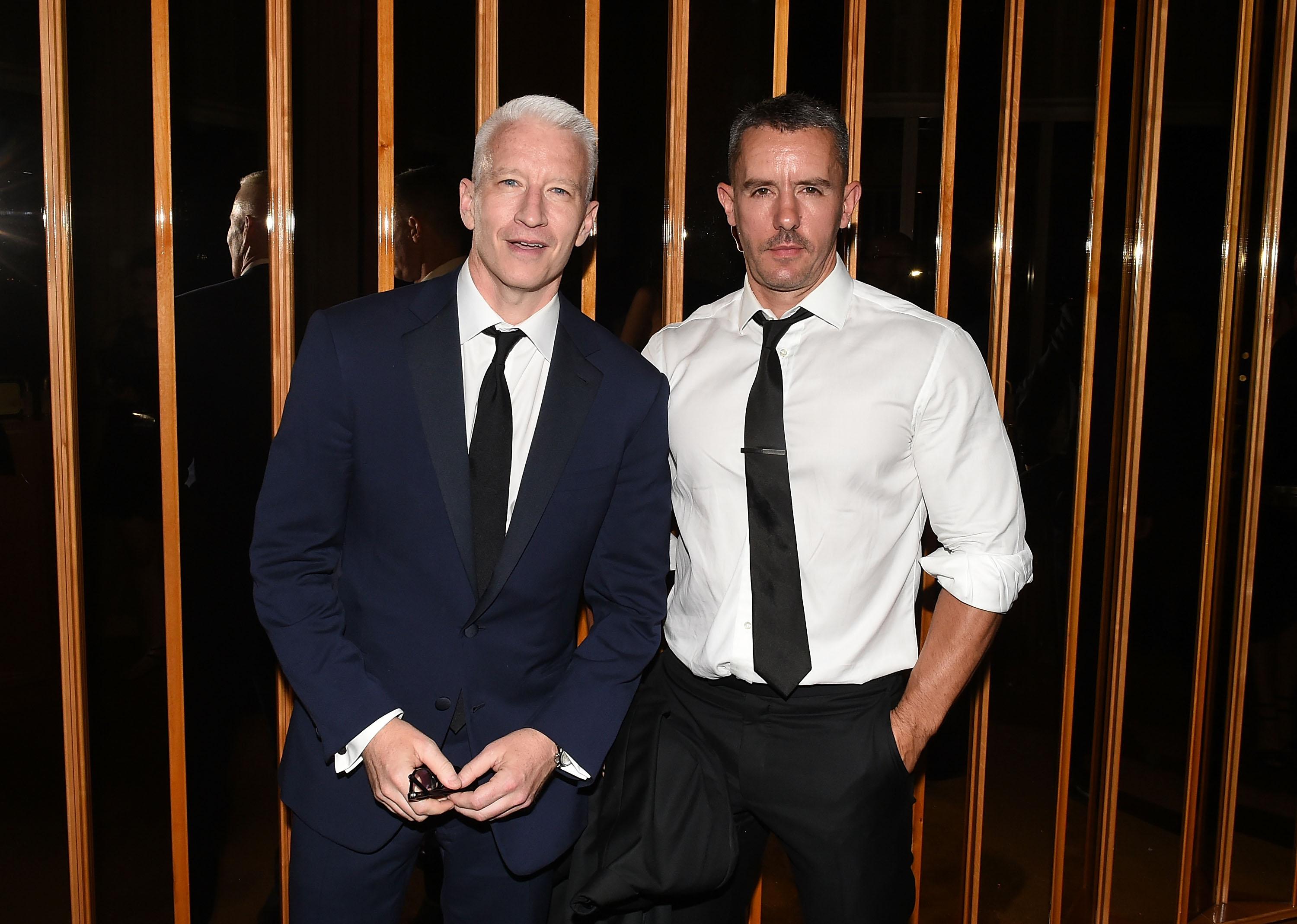 Article continues below advertisement
Who is Anderson Cooper's partner?
Anderson and Benjamin Maisani were together for nine years before letting the world know that they split up in 2018. They took their time addressing their breakup publicly, at the time.
In a statement to USA Today, a representative for Anderson explained the reasoning behind the split. "Benjamin and I separated as boyfriends some time ago. We are still family to each other and love each other very much. We remain the best of friends, and will continue to share much of our lives together."
It's possible that they broke up all the way back in 2017, although the announcement came in March 2018. The last time Benjamin had appeared on Anderson's Instagram ahead of the official announcement of their split was back in May 2017.
Article continues below advertisement
In the time that they were broken up, Anderson was linked to 36-year-old doctor Victor Lopez. The rumored couple started dating in early 2018 but had seemingly also broken up by the end of the year.
Article continues below advertisement
In 2020, Anderson Cooper revealed that he became a dad for the first time.
On April 30, 2020, amidst the early days of the COVID-19 pandemic, Anderson announced the birth of his son, Wyatt Morgan Cooper. He stated, "It has been a difficult time in all of our lives, and there are certainly many hard days ahead. It is, I think, especially important in times of trouble to hold on to moments of joy and happiness. Even as we mourn the loss of loved ones, we are also blessed with new life. New love."
Article continues below advertisement
Wyatt was born via surrogacy Monday, April 27, 2020. Although Anderson always wanted a child, his then-ex-partner Benjamin felt differently. However, sources close to Us Weekly revealed that Anderson and Benjamin decided to give their relationship another go right before Wyatt was born. Although the couple has never officially rekindled their romantic relationship, it appears things are as good as ever between them.
While appearing on The Ellen DeGeneres Show in 2021, Anderson shared that he and Benjamin were living together as friends to better co-parent Wyatt. He gushed about how great the arrangement was, but was firm in telling the host, "No. It's not going to happen," when asked if he and Benjamin will ever be a romantic item again.
Article continues below advertisement
Anderson just revealed that he's now a father of two!
In a reveal on his namesake CNN show, Anderson Cooper 360, on Feb. 10, 2022, Anderson shared with fans the news that he is now a father of two.
"These are the pictures I showed of Wyatt then, taken just days after he was born," he said on the show. "This is Wyatt today. He is nearly 22 months old. He is sweet, funny, and the greatest joy of my life. If he looks particularly happy in this picture, it's because he now has a baby brother. His name is Sebastian, and I would like you to meet him."
Article continues below advertisement
Anderson then shared a pic of the youngster, adding, "This is Sebastian Luke Maisani-Cooper. He was 6.8 pounds at birth and he was healthy and happy and even his occasional hiccups, are to me, adorable. He mostly just sleeps and eats and certainly poops, but he already seems like a wise and thoughtful little chap."
Given the baby's hyphenated last name, it's clear that Anderson and Benjamin have chosen to co-parent Sebastian together.
Anderson also told fans that Benjamin is officially adopting Wyatt.
To put the icing on the cake and solidify Benjamin's role in Wyatt and Sebastian's lives forever, Anderson also revealed on his show that his ex is in the process of adopting Wyatt so that he too will bear the Maisani-Cooper moniker.
"Wyatt calls me 'daddy' and Benjamin 'papa.' We're a family. Benjamin is also in the process of adopting Wyatt, whose last name will be changed to Maisani-Cooper as well," he explained.
Congratulations to Anderson and Benjamin on these big steps in their lives!