Anderson Cooper Still Lives With His Ex-Boyfriend to Co-Parent Their Son
By Jacqueline Gualtieri

Apr. 19 2021, Updated 8:52 p.m. ET
Our favorite silver fox appears to be single. Anderson Cooper has been notoriously private about his romantic life. Although he was out to friends and family for many years, it took until 2012 for him to publicly announce that he's gay.
Article continues below advertisement
Since then, he's been quiet about his boyfriends and only really addresses rumors on occasion. He's been linked to Benjamin Maisani for quite some time, but the couple announced a split in 2018. So who is Anderson's partner today? He's been mum on the subject, but rumors are swirling that he's back with his ex-partner Benjamin since they've moved back in together during COVID-19.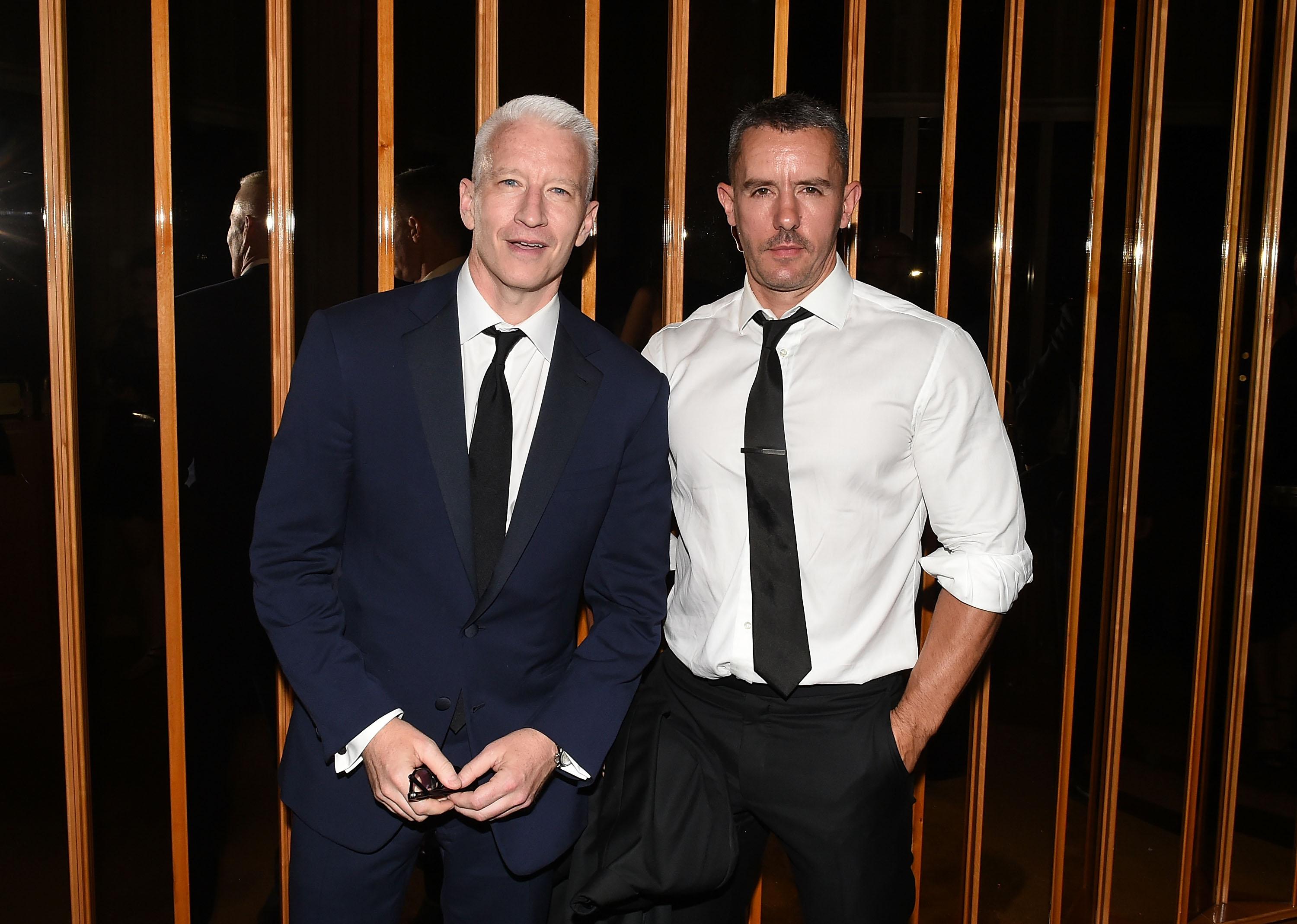 Article continues below advertisement
Who is Anderson Cooper's partner? As of right now, he appears to be single.
Anderson and Benjamin were together for nine years. They took their time addressing their breakup publicly, though. 
In a statement to USA Today, a representative for Anderson said, "Benjamin and I separated as boyfriends some time ago. We are still family to each other, and love each other very much. We remain the best of friends, and will continue to share much of our lives together."
It's possible that they broke up all the way back in 2017, although the announcement came in March 2018. The last time Benjamin had appeared on Anderson's Instagram was back in May 2017.
Article continues below advertisement
Since the breakup, Anderson was linked to 36-year-old doctor Victor Lopez. The rumored couple started dating in early 2018 but had broken up by the end of the year. 
Article continues below advertisement
In 2020, Anderson Cooper revealed that he's a dad!
On April 30, Anderson announced the birth of his son, Wyatt Morgan Cooper. He stated, "It has been a difficult time in all of our lives, and there are certainly many hard days ahead. It is, I think, especially important in times of trouble to hold on to moments of joy and happiness. Even as we mourn the loss of loved ones, we are also blessed with new life. New love." 
Article continues below advertisement
Wyatt was born via surrogacy Monday, April 27, 2020. Although Anderson always wanted a child, his ex-partner Benjamin felt differently. However, sources close to Us Weekly revealed that Anderson and Benjamin decided to give their relationship another go right before Wyatt was born.
While some believe Anderson is back with Benjamin, he denies those rumors.
Although Us Weekly reported that Anderson and Benjamin got back together in 2020, it's unclear how true these rumors are. Us Weekly shared, "They very quietly got back together and are planning ahead. Ben is selling one of his clubs and cutting back on how much he does at night so he can spend more time at home with Anderson and the baby."
Article continues below advertisement
While some of this may be pure speculation, it's true that Anderson and Benjamin moved back in together to co-parent Wyatt. Anderson confirmed on Ellen on Feb. 11, 2021, that he and Benjamin are living together. He shared, "We actually still live in the same house because we get along really well and ... yeah, it's weird, but it works out."
Article continues below advertisement
This doesn't mean that the two are back together, though. When Ellen asked him if they would get back together, Anderson responded with a resounding, "No, that's not gonna happen." He does muse on their relationship a bit, saying, "It's interesting because he wasn't really sure he wanted to have a kid — which is one of the reasons we probably broke up — but then, he came around to the idea. Now he is such a great parent." 
Could we be seeing a reconciliation before our very eyes? Only Anderson knows for sure.