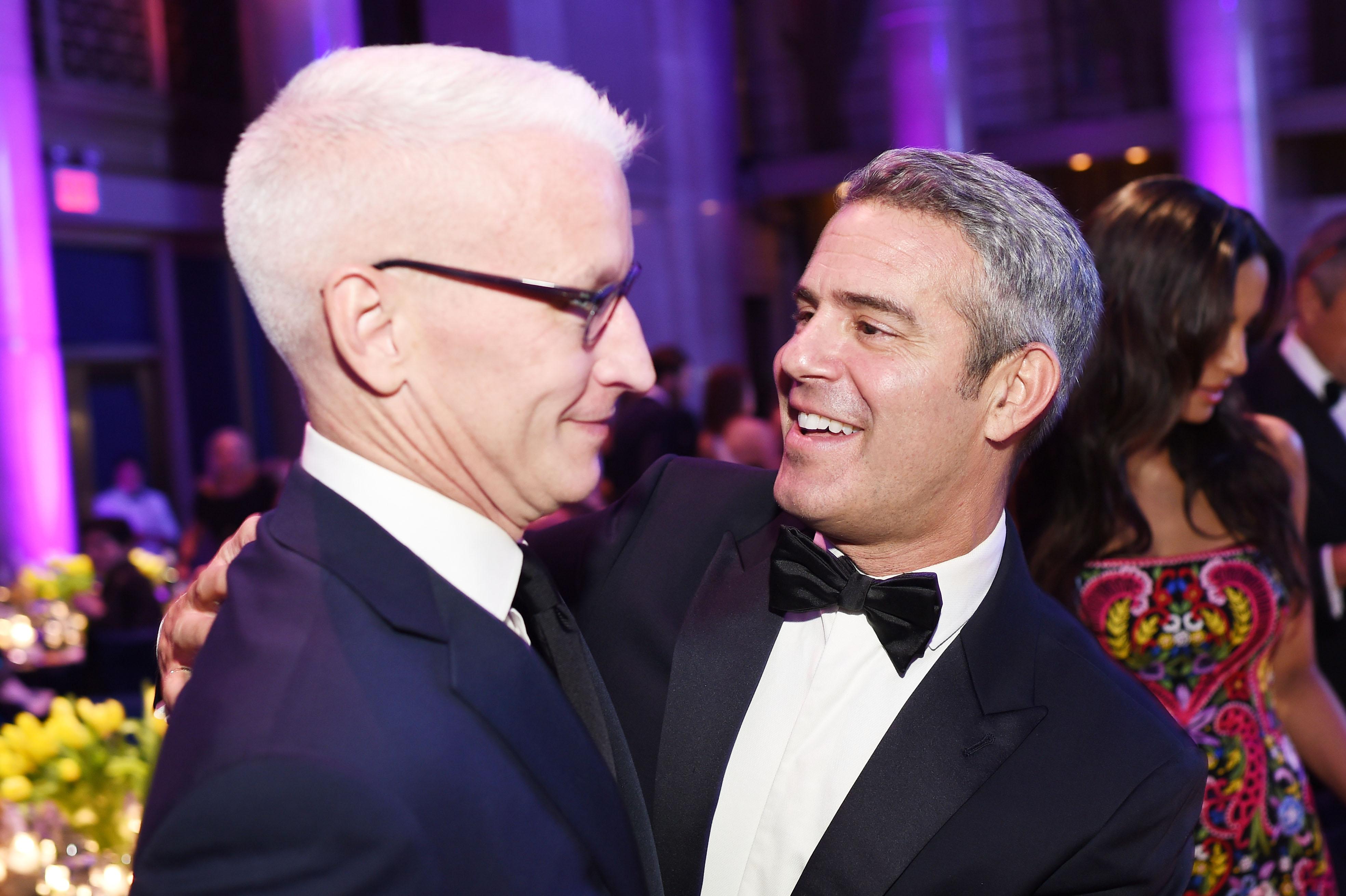 We're Obsessed With Anderson Cooper and Andy Cohen's Relationship
Journalist and anchor Anderson Cooper and reality TV host Andy Cohen have been friends for over 25 years. That's a long friendship, especially in the public eye. And as Anderson Cooper loves to joke, whenever straight people know two gay guys, they always want them to date.
Article continues below advertisement
For Anderson Cooper and Andy Cohen, though, they have unmatched on-screen chemistry and a wide range of fans, so it's only natural for us to wonder if these two close friends are dating or ever have. And although they go on vacation together and spend time with their sons, Anderson and Andy do not seem to be dating as of now.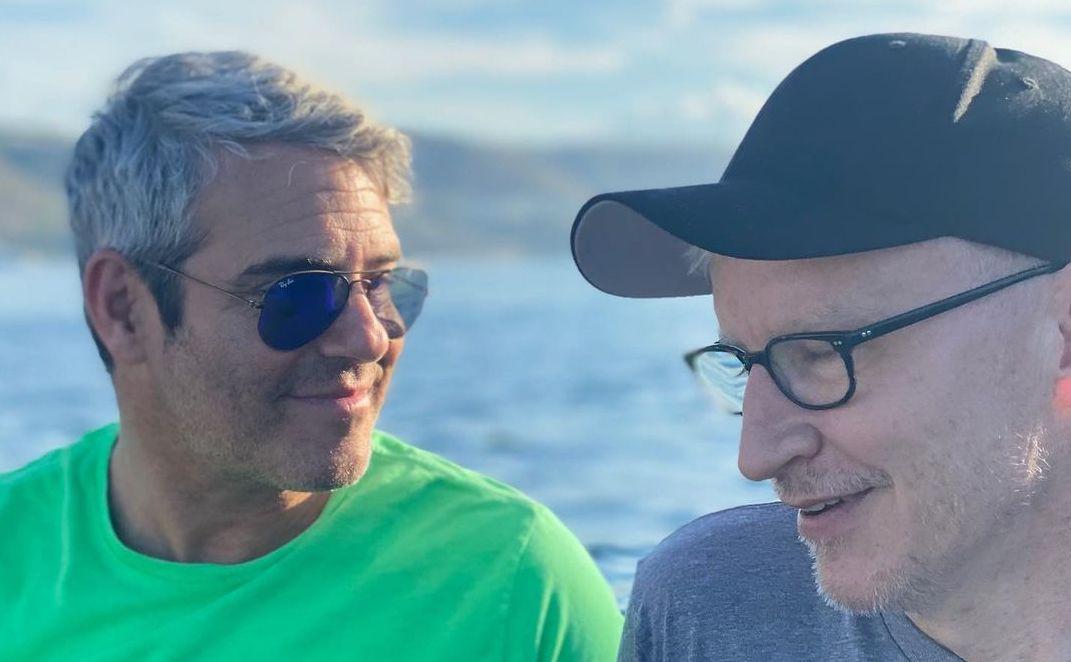 Article continues below advertisement
Mutual friends have always wanted Anderson Cooper and Andy Cohen to date.
Although Anderson Cooper is reportedly single, friends are apparently pushing Anderson to try out dating his longtime friend Andy Cohen. A source at Radar Online says that the pair has "amazing chemistry." One source even went so far as to share, "They are with each other non-stop and, when they are not with each other, they are talking about each other."
Article continues below advertisement
"Andy and I were first set up on a blind date, which never happened because we had a phone call and after two minutes I said, 'I'm not dating this guy,'" he said. "He broke my cardinal rule … he mentioned my mom within the first four sentences of meeting me."
Anderson's mother was the famous socialite and fashion icon Gloria Vanderbilt, who passed away in 2019.
Article continues below advertisement
Andy Cohen doesn't shy away from this. In an interview with Jimmy Fallon, he admitted, "I wanted to date the Vanderbilt boy! I was excited." And luckily Andy and Anderson are close enough friends now that that's just a funny story instead of a horrible date gone sour.
Anderson Cooper and Andy Cohen hang out all the time with their sons.
While Anderson is almost exactly a year older than his pal Andy, their sons have almost the exact same age difference. Andy welcomed his son through surrogacy, Benjamin, in February 2019, and Anderson welcomed his son, Wyatt, in April 2020.
Article continues below advertisement
Andy shared on The Late Show with Stephen Colbert, "I go over to Anderson's house every weekend and we hang out. And the boys have just kind of gotten to the point where they're acknowledging each other. Ben hugs Wyatt and gives him a little kiss. Wyatt reached for him the other day. Ben is handing down a lot of his clothes to Wyatt. Wyatt has a whole stack of 'Ben-me-downs,' we call them."
Article continues below advertisement
Both Andy and Anderson's Instagram profiles are full of cute baby pics of both their children and videos of both of them interacting with the boys. It seems like Ben and Wyatt are growing up as best friends, and we can't get enough of them. They've also both been named Cutest Baby Alive by People in 2019 and 2020. The literal cutest friends!
Anderson and Andy claim that they will never date.
Andy revealed on his show in 2017 that they actually found out that they hooked up with the same guy. He told the audience and guest Cynthia Bailey that they were "eskimo brothers" while Anderson was also a guest on the episode. On the same episode, the two were asked why they had never dated. Andy claimed that it would be weird while Anderson said that it would be "very uncomfortable."
Article continues below advertisement
Although the two really do have undeniable chemistry and years of photos together, it seems that the ship for a relationship has sailed a long time ago. Whether or not the pair ever do decide to get together remains to be seen and remains unlikely, but their friendship is going as strong as ever.