7 Iconic Moments in Reality TV That Were Clearly Staged
Here are all the most iconic reality TV moments that were scripted, fake, or staged.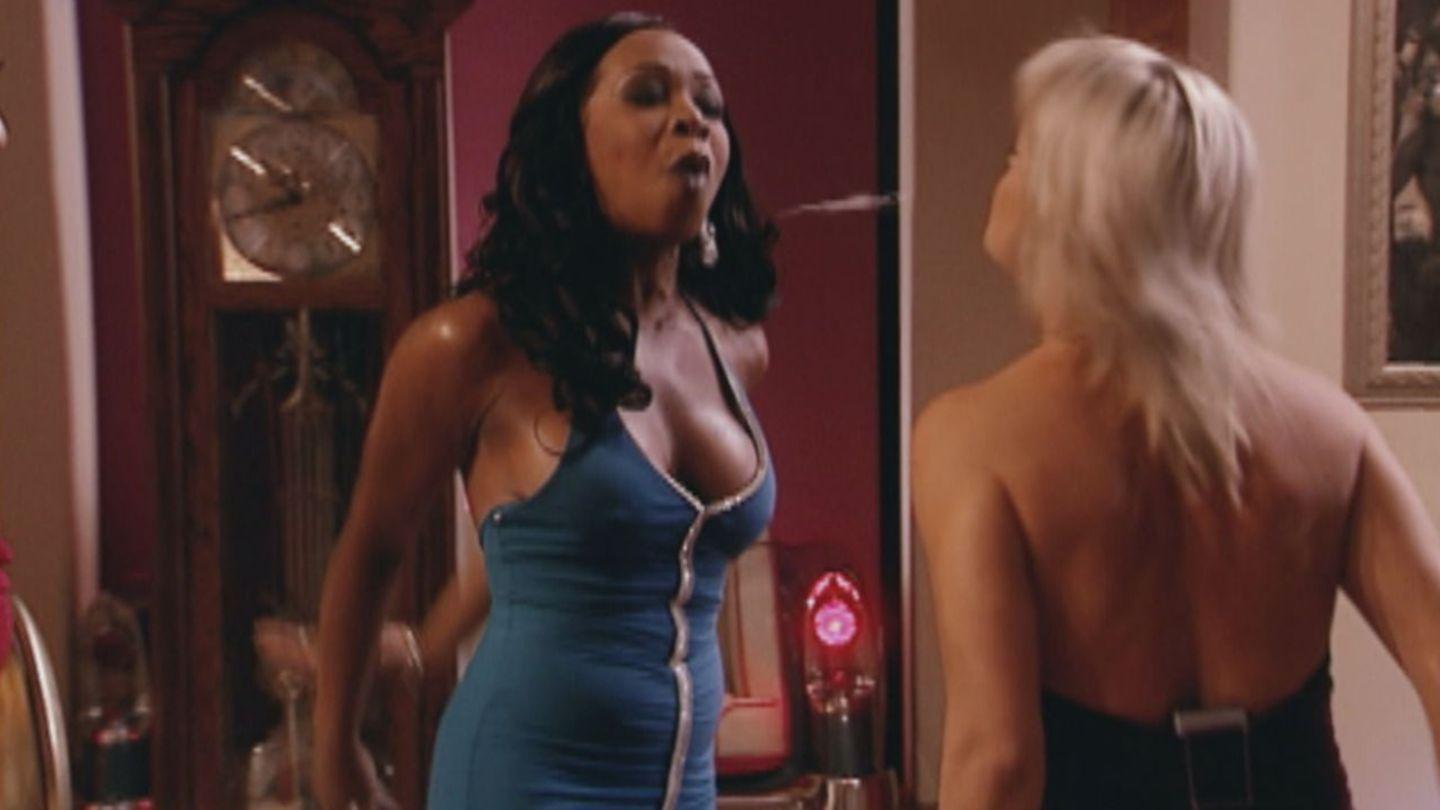 Reality TV has no shortage of iconic moments. After all, since it's a medium that prides itself on drunken fights, women spitting on each other, and poking fun at people's stupidity, there are plenty of trashy moments to choose from. Unfortunately, because the biggest downside to reality TV is that it's about 60 percent fake, many of those memorable scenes were actually just brilliantly orchestrated by meddling producers. Don't believe us? Below, a few of reality TV's grandest (and fakest) dramas.
Article continues below advertisement
1. When Kim Kardashian lost her earring in the ocean on 'Keeping Up With the Kardashians'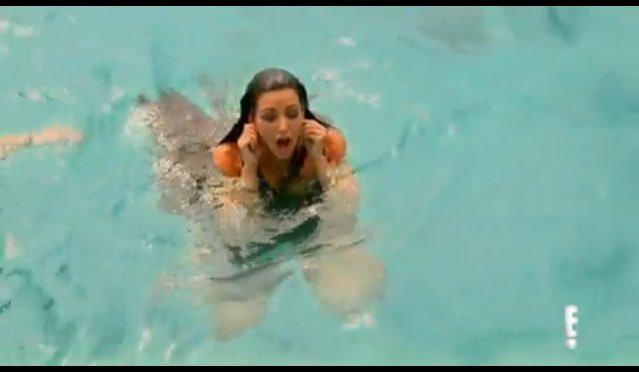 Who can forget the time the Kardashians took a trip to Bora Bora and Kim lost her $85,000 diamond earring in the ocean? Even if you've never seen a single episode of the show, you're definitely familiar with the moment. It's pretty hard to forget Kim crying over her earring while Kourtney chides her that "people are dying." Despite all of Kim's theatrics, she ends up getting her earring back when little sis Kylie Jenner miraculously finds the earring on the ocean floor.
"I went under there and it was saltwater so it kind of hurt to open my eyes, but I just opened my eyes and looked around and I saw something shining," Kylie recently said about how she found the earring. "Swam all the way down there — it was, like, 10 feet — picked it up, and it was the shining diamond! I literally found it in two minutes."
If you're feeling skeptical about the story, you're not the only one. For years, fans have wondered if finding an earring in the ocean in "two minutes" was plausible or not. Kris Humphries, Kim's ex-husband, sort of confirmed this back in 2011. According to Radar, Kris told a friend that the whole earring scene was allegedly staged:
"Kim was crying hysterically, but then miraculously, one of her younger sisters found the earring in the ocean, where the group had been swimming. It was probably 6-8 feet deep, and Kris commented to Kim how unbelievable it was that the valuable earring was found as the current in the ocean in Bora Bora is very, very strong. Kim just said, 'I know,' with very big smile on her face."
It definitely wouldn't be the family's first time.
2. When Paris Hilton asked, "What's Walmart" on 'The Simple Life'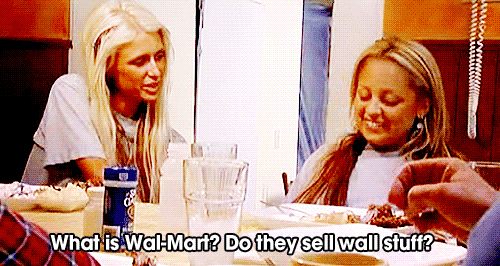 During the first season of The Simple Life, we were introduced to socialite besties Paris Hilton and Nicole Richie, who were both whisked away to the country to experience "normal" life. In one iconic scene, Paris asked the family she was staying with what they liked to do for fun. Someone responded, "We like to go to Walmart." Paris replied back, "What is Walmart? Do they sell wall stuff?"
Although it was easy to assume Paris was just some dumb, out-of-touch rich girl, today, Paris now says her whole Simple Life identity was fake. "They said, 'Nicole you play the trouble maker, Paris you play the ditzy airhead,'" she told Access Hollywood. "We had no idea what we were getting ourselves into or what a huge success it would be and that I'd have to continue playing this character for five years."
True or just an attempt at rebranding? Who knows.
Article continues below advertisement
3. When New York got spat on by Pumpkin on 'Flavor of Love'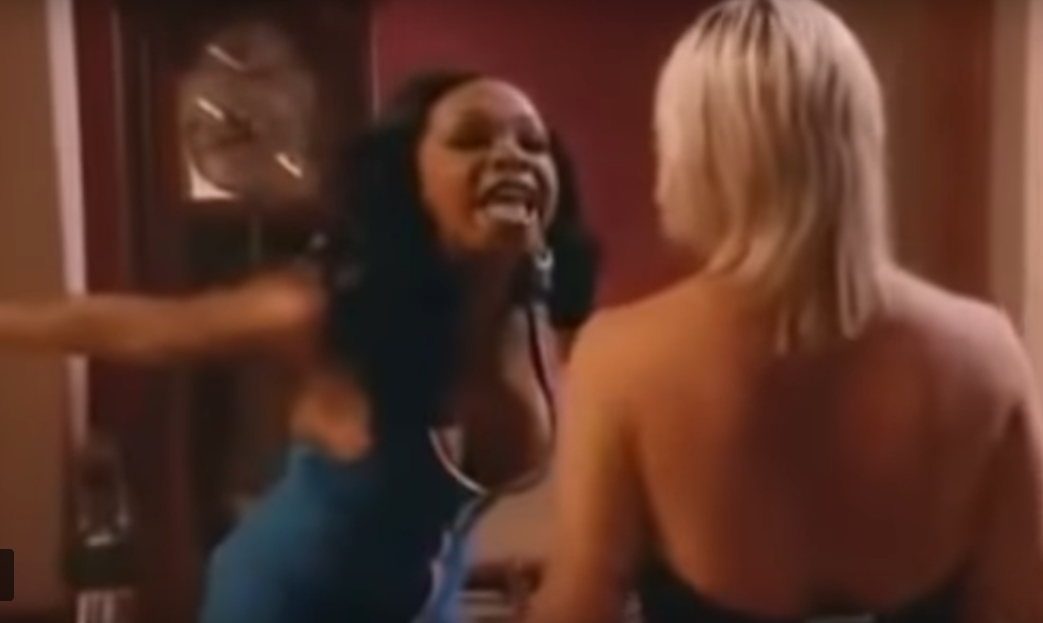 Any reality show fan knows this moment on Flavor of Love is one of the greatest in television (maybe second to "god warrior"). After all, reality TV was already pretty trashy back then, but spitting just took things to a whole other level. And not only did Brooke "Pumpkin" Thompson spit on Tiffany "New York" Pollard as she made her infamous exit, she also got shoved head first into a camera as New York threatened to "take her out." If you haven't seen the episode in a while, go ahead and rewatch it because it's still funny even today.
Although you can breathe a sigh of relief that this moment wasn't completely scripted, producers did stage the scene a bit. According to Pumpkin, producers told her she was going home that night and to give them a "big ending." When she asked what they wanted, the producers suggested spitting. The spit was then later "digitally altered" to look bigger than it actually was. However, even though producers orchestrated the spit, New York's reaction was real. (Whew.)
Article continues below advertisement
4. When Nene Leakes called Peter a "b---h" on 'The Real Housewives of Atlanta'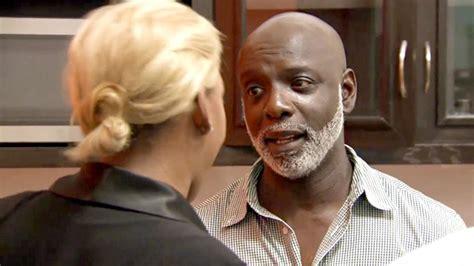 Although Nene Leakes and Cynthia Bailey were unstoppable besties on the Atlanta edition of The Real Housewives, that all changed when Nene called Peter's husband a "b---h" during a heated argument. "Friends don't call friends b---hes," Cynthia said on the episode. The argument put a rift in the housewives' friendship that lasted for a whole season, with Cynthia even infamously burning her "friendship contract" with Nene.
However, during their falling out, Nene decided to blow the whole thing out of the water. On Instagram, she uploaded a screenshot of a text message from Cynthia that revealed the entire scene was staged. "Change of plans for the scene," Cynthia wrote. "Not going to do the b--ch thing with Gregg. I thought it would be funny, but I really don't want to call him out… even as a joke."
Nene captioned the text message: "Did u forget u sent me this text after Mexico, the morning before Gregg and I shot the scene with u and Peter. Don't play dumb friend!"
Cynthia never responded to the allegation and the screenshot was quickly deleted, but the whole drama did confirm viewers' suspicions about "staged" scenes.
Article continues below advertisement
5. When Corinne Olympios went topless on 'The Bachelor'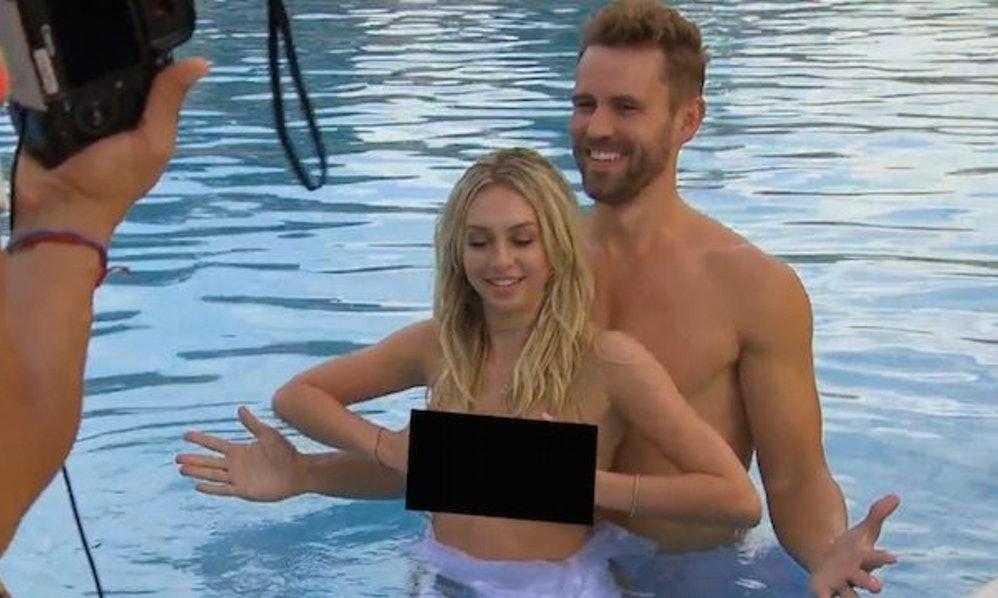 Although not quite as iconic as the other moments on this list, Corinne Olympios letting bachelor Nick Viall hold her bare breasts during a photoshoot definitely got people talking when it happened. However, after receiving so much backlash from fans, Corinne's mother set things straight.
"Even when she decided to lose the top she had cover-ups on," Peri Olympios told TMZ. "When she was in the trench coat she had a bathing suit. It was all for TV. Reality TV and TV is very fake and you have no idea what they have cut out."
Article continues below advertisement
6. When the host of 'Cheaters' got stabbed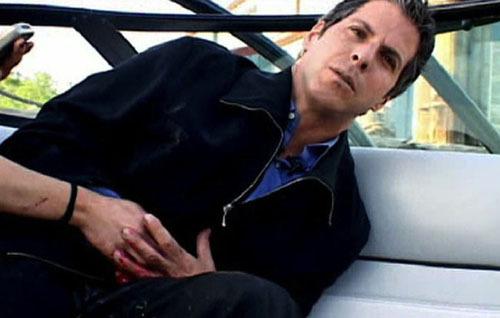 Let's take things way back with this old classic. In case you forgot, Cheaters was a show where couples hired private investigators to find out if their loved ones were cheating. The TV crew would then ambush the cheating boyfriend or girlfriend and confront them on television. What could go wrong? Turns out, a lot. In one episode, host Joey Greco got stabbed when a confronted man got angry and started attacking the crew.
However, when Houston Press did a report on the incident, they discovered not only was the stabbing staged, but the entire show was fake:
"Five twentysomethings say investigator Danny Gomez paid them $400 to act out phony scenarios that were presented as real on the show. They say they've sent many other people to Gomez at $50 per referral. Fake footage has been aired hundreds of times. Host Tommy Grand even brought some with him on a recent Maury appearance.
As for the stabbing, "the ambulance was rented, the blood was fake, and everything was scripted right down to the person who fell off the boat," according to Inside Edition. I feel used.
Article continues below advertisement
7. When Snooki and Angelina got in a fight on 'Jersey Shore'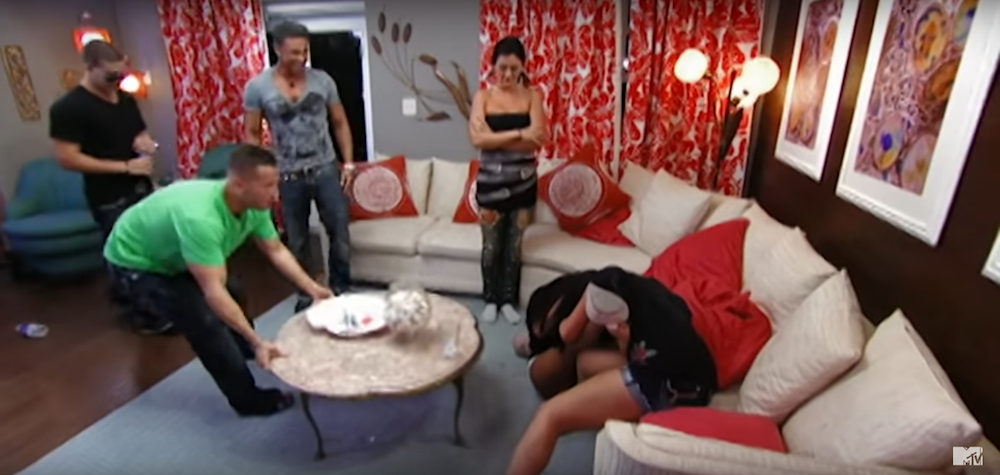 Everyone hated Angelina Pivarnick when she appeared on Jersey Shore, and so when Nicole 'Snooki' Polizzi gave her a butt whooping before she left the house, it became one of fans' favorite moments. However, there's a small possibility the scene was staged. According to The Daily Mail, the scene is full of weird editing mistakes that reveal the scene might've been reshot several times. For example, JWoww's socks disappear and reappear several times while she's breaking up the fight.
There's also another moment, when Snooki trashes a bar, that fans think might've been staged, too. To date, the cast still insists the entire show was shot "documentary style."