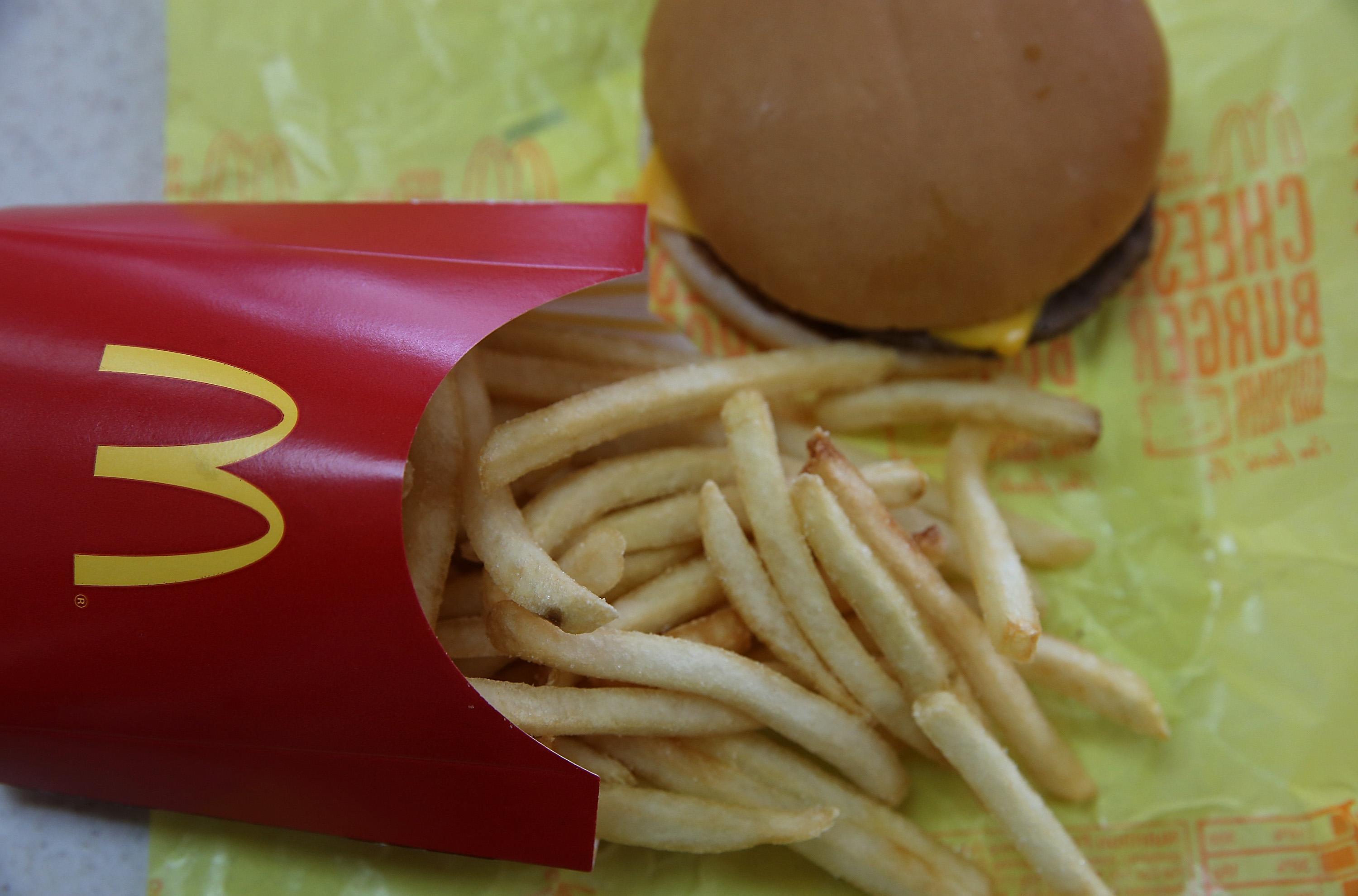 McDonald's Is Launching A Delivery Service, So You Can Finally Order Big Macs To Your Front Door
By Mark Pygas
Ever since the invention of the smart phone, never leaving your home is becoming an increasingly viable lifestyle. You can now pay someone to do pretty much anything for you, whether it's buy you some toilet paper or go to your favorite restaurant and collect your dinner.
Now, McDonald's wants to cut out the middle man. The company told CNN Money on Wednesday that it's working on an app where diners can place orders for pickup. Better yet, they're also experimenting with delivery in select metro areas. This is great news for stoners and anyone who finds themselves craving the best fries on the planet midway through a Netflix binge. Soon, you will only need to briefly un-fuse yourself from the couch long enough to answer the door and grab the bag from an indifferent delivery person. What a time to be alive! We are truly approaching our pinnacle as a society, bringing new meaning to the phrase "Happy Meal.,"
If you do choose to go to the store yourself, the mobile app will be able to interact with their electronic kiosks and pull up "customized favorites and preferred payment methods."
You'll also be able to place orders for curbside pickup, or place an order on the app and read a code to cashiers to pickup your order.
McDonald's also hopes to expand delivery services for those who don't want to get up off their sofa. So yes, you could soon be able to order McDonald's home delivery in the same way you order pizza. This option is already available in China and a few other countries.
People are understandably excited.
Now we just have to wait...