Costco's Selling "Wraps" That Basically Replace Sandwich Bread With Cheese
One of the quickest ways to drop pounds is to cut carbs - and these Costco cheese wraps makes that super easy for sandwich lovers.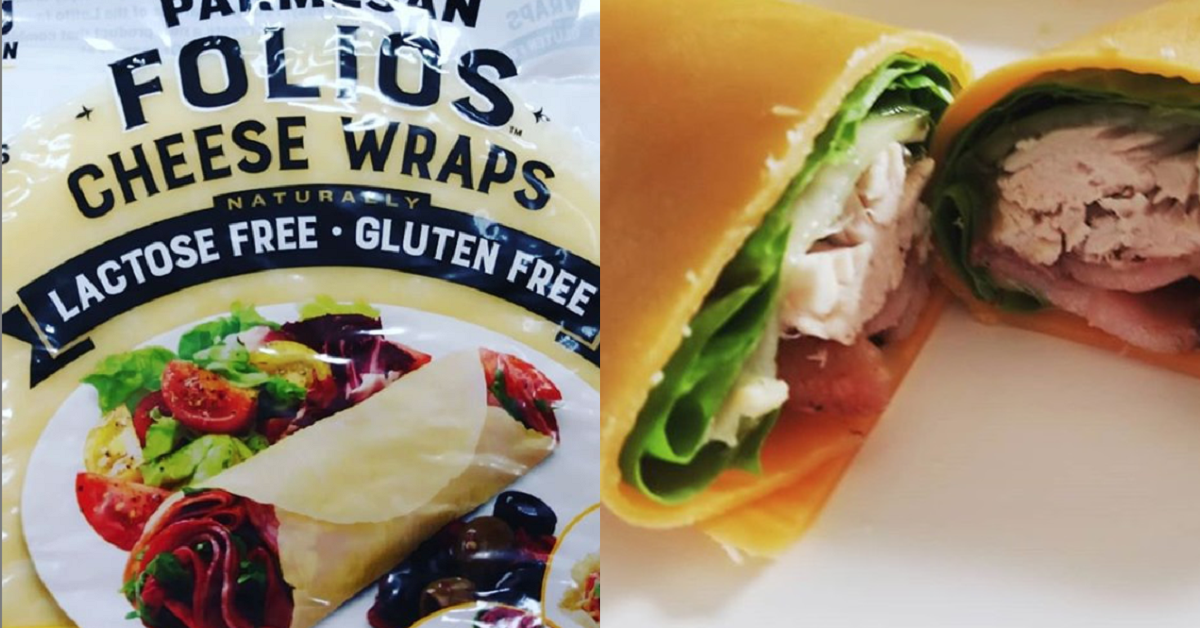 If you've ever tried a low-carb diet before, you're probably familiar with and largely disappointed by low-carb wraps. They're flimsy, super rippable, and usually taste like cardboard. Some aren't bad —maybe you've tried those lavash wraps that, while I personally love, others seem to like.
Article continues below advertisement
If you've tried going the keto route, you've probably also tried packing all of your deli meats into some crisp lettuce or cabbage, but that becomes a mess to eat after a while. Not only that, but it completely changes the entire structure of the sandwich.
Not to sound like a QVC salesman or anything, but what if I told you that there was a better way — especially if you love yourself some cheese? Well, a company by the name of Folios Cheese Wraps have created these giant slabs of thin cheese that perform the same function as a wrap. That's right, all you keto-pees and resolutioners out there: you can have a delicious wrap and still stick to your diet goals.
Article continues below advertisement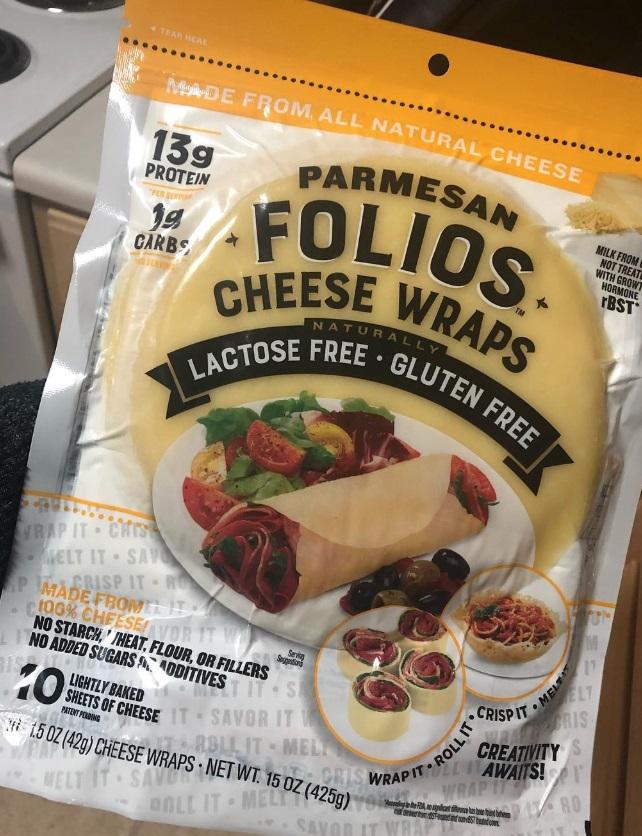 "Oh, but I'm lactose-intolerant, pooey!" Ha! Shut your face for a second and check this out: they're naturally lactose free. Gluten intolerant? You know what doesn't have gluten in it? Cheese. Now, you can enjoy the pleasures of wrap-dom all while scarfing down an extra 13 grams of protein. They come in three flavors: Parmesan, Jarlsberg, and good ole' cheddar. There's also no added anything for it to maintain its wrap composure. It's just straight up cheese.
Article continues below advertisement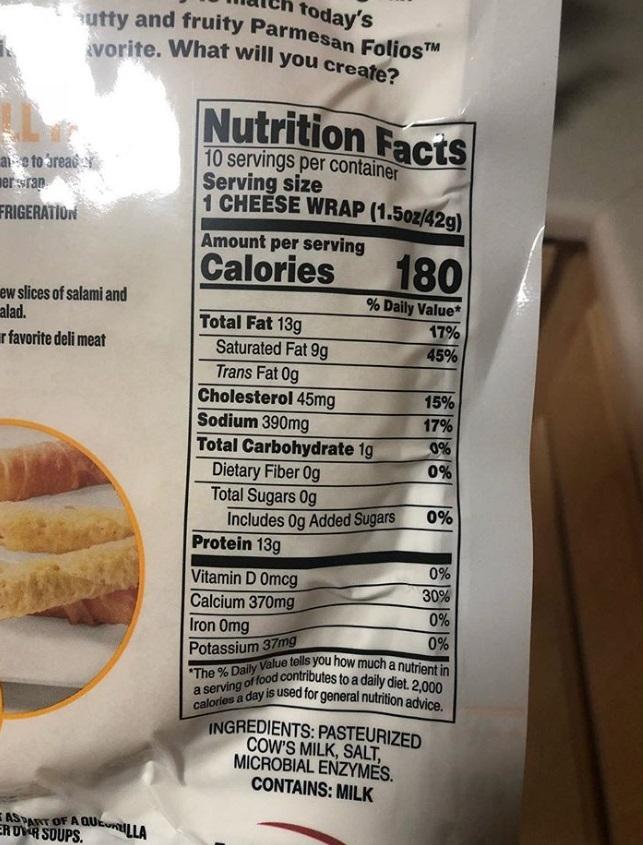 Although I'd imagine they work best with a wrap, Folios says they can be a replacement for a taco salad bowl — all you need to do is crisp it in the microwave and shape it while it's still warm. It hardens a bit and then, boom: you've got an edible cheese bowl. I'm sure that appeared to me once in a dream, but there's no way to copyright dreams, so you win this round, Folios.
Article continues below advertisement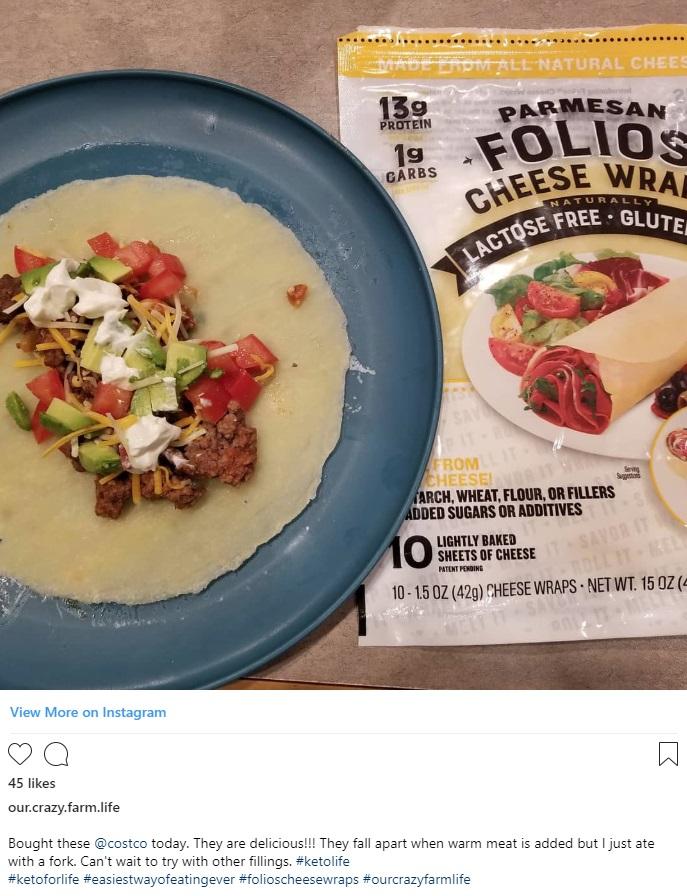 They're not perfect, though. Word on the street is that, although the cheese is delicious, using them as replacements for taco "shells" or burrito wraps isn't the best option, since they melt if you fill them with warm ingredients. One Costco shopper who snapped a photo of the wraps and put them on Instagram also confirmed they work best cold:
"They were in the cheese section by the dairy/meat. I think they're super yummy and they work well cold especially with deli meat."
Article continues below advertisement

So there you have it. If you've been looking for a low-carb wrap alternative that is convenient, healthy, and doesn't suck, these look like a pretty amazing option. If you want a list of places where you can pick these up in case you wanted to try them, check out this link.