Jordan Peele's thriller Get Out was a huge hit, making more than $200 million at the box office and inspiring some of the Internet's greatest memes. If you still haven't seen it, brace yourself: spoilers ahead.
The story follows Chris, who is black, going with his girlfriend, Rose, to meet her family over a weekend. Rose is white, and so is her family and her neighbors. Most of them. Chris does meet a few black people in the neighborhood, but there's something off about them. Rose's mom eventually hypnotizes him, and it's revealed that the white people in the area have been taking control of black men and women's bodies to prolong their own lives. And Rose is in on it.
At the end of the film, Chris escapes after choking Rose in her parent's driveway, leaving with his friend Rod who arrives to save him in a police car. But there was an alternate ending, included with the film's Blu-ray and DVD release, that has a very different meaning.
In this version, the police car pulls up, but it's got two white cops in it: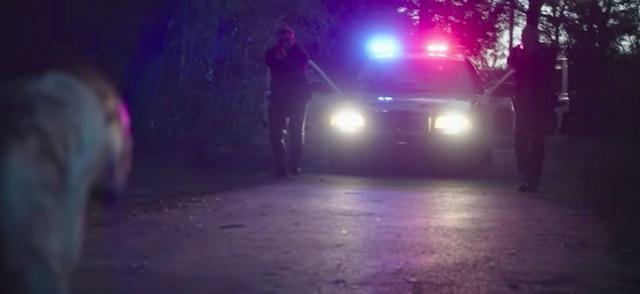 They arrest Chris for murder: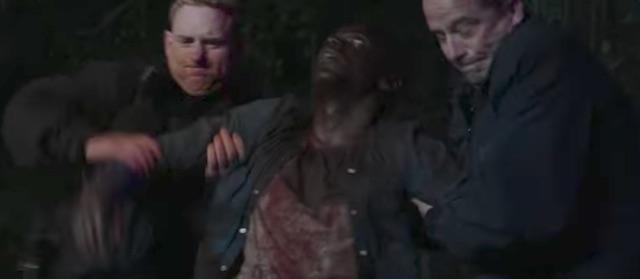 Rod comes to visit Chris in jail, but there's no longer any way to prove that so many of Rose's former boyfriends went missing, as her parent's house has burned down. Chris says to Rod, "I'm good. I stopped it." Then he walks back to his cell.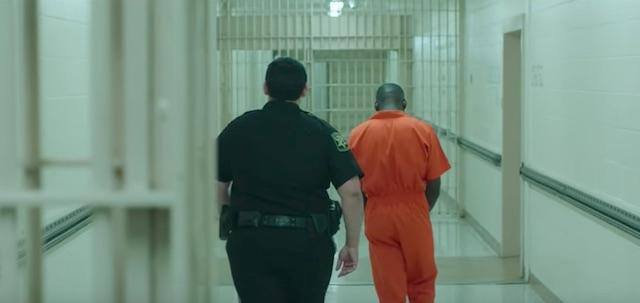 Peele has said in past interviews that they dropped this ending as they were making the film, because it seemed like people were becoming more aware of police violence, particularly the dangers facing black men. Peele felt audiences would want, and needed, to see Chris survive. Plus, the bait and switch is extremely cathartic. You do think it's the police showing up to take Chris away, and when it's not, it is a huge relief.
"It was very clear that the ending needed to transform into something that gives us a hero," said Peele, "That gives us an escape, gives us a positive feeling when we leave this movie. […] There's nothing more satisfying than seeing the audience go crazy when Rod shows up."
You can watch and decide for yourself, but Jordan Peele seems to know what he's doing, IMHO: